3. GOOD HEALTH AND WELL-BEING

13. CLIMATE ACTION

Use the least amount of stuff! Have you heard of Minimal Life?
Now leave the least amount of fine dust !
Practice Minimal Dust Life.
The Minimal Dust Challenge began on August 9
with the aim of reducing fine dust generated in daily life
to create a blue sky together.
Try to reduce 1g of ultrafine dust
by practicing Minimal Dust
until the International Day of Clean Air for blue skies (Sept. 7)!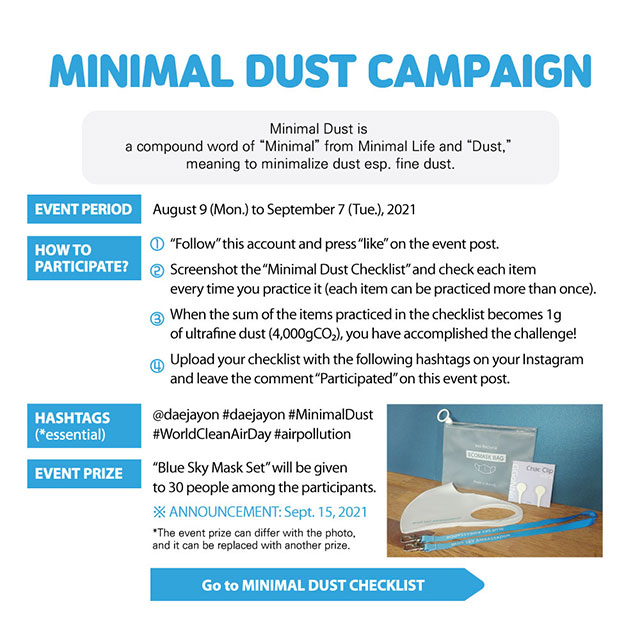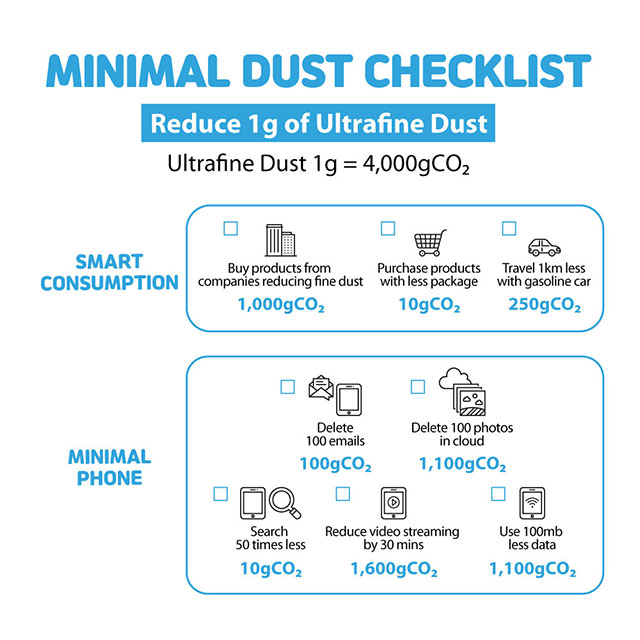 Through the Minimal Dust Checklist,
please carry out the mission to reduce 4,000g of carbon dioxide in your daily life
and participate in reducing 1g of ultrafine dust together.