8th Agenda : SUSTAINABLE CITIES
Campaign Topic : Use a Mug
ICLEI Student Supporters of Sangmyung University had proceeded the campaign
out of the campus
during the period of 1st campaign which is from Feb. 23 to 27,
and on campus during the period of 2nd campaign which is from Mar 9 to 11
for the promotion of ICLEI World Assembly
that was held on early April.
The campaign was proceeded in 2 ways,
'Poster Campaign' & 'Green High-five'.
During Poster Campaign, the posters with the topic of 'Using a Mug' were set up
at the cafe where there are lots of people
and where people can use their own mug.
The Green High-five is a campaign that explains what the 2015 ICLEI is
and makes a promise with the citizens
to preserve the environment together by making a 'high-five'!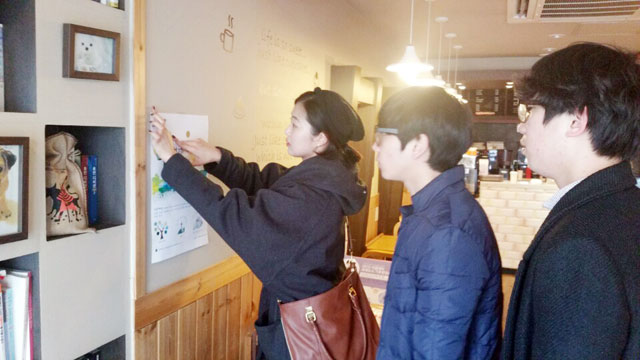 On 23rd, the first day of the 1st campaign, we looked for the cafe around
the Sangmyung Univ. to set up posters
with the explanation of what the ICLEI Assembly is.
We tried more than 10 cafes and in 6 of them, the ICLEI posters were posted splendidly.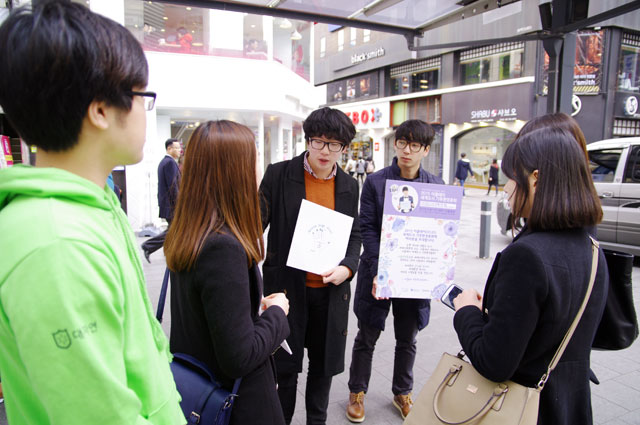 On Feb. 25th Wed, we proceeded campaign quite a long time.
First, we set up posters around the cafe starting
from 'Jongno 3 ga' to 'Gwanghwamun' & 'Kyeongbokgung'.
And then, we had time to consider about the protection of the environment once more
with many students and office workers
by making a 'high-five'
along the 'Jonggak Young Street' & the park nearby the US Embassy.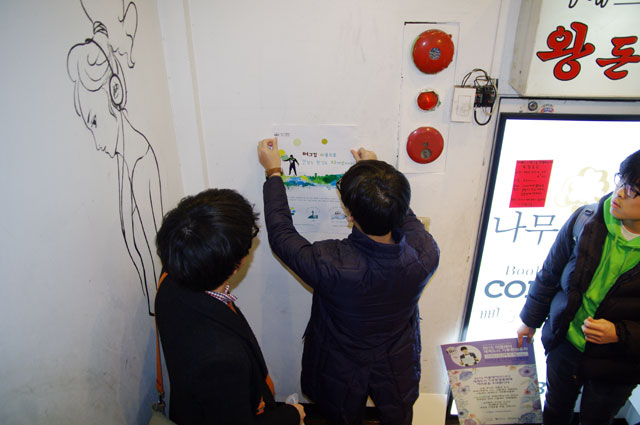 On Feb. 26 Launching Ceremony of 2nd Seoul Green Campus University Student Ambassador was held at Seoul City Hall.
We, the ICLEI Supporters who participated in the ceremony have posted
the promotional posters
around the event hall to promote the ICLEI Assembly to citizens.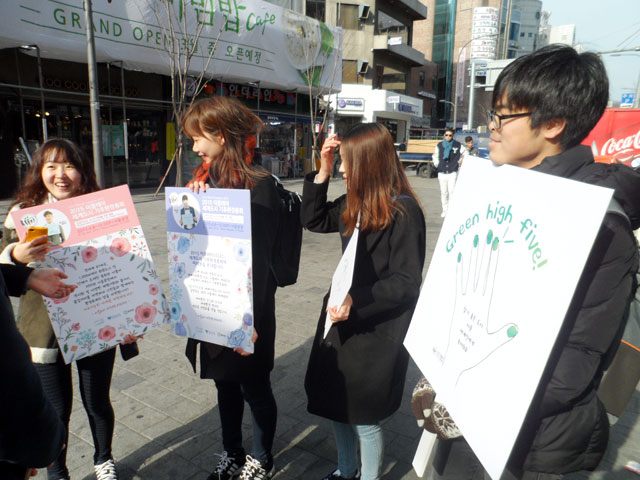 On Feb. 27, we proceeded The Green High-five Campaign
with the citizens passing by the Sinchon street.
It was a chance to explain what ICLEI is even to the foreigners for the first time.
Though we explained it in a short English,
it was so proud to announce the ICLEI held in Seoul even to the foreigners.
After 2 hours of 'High-five' Campaign, we posted the promotion posters in the cafe.
1st Campaign was completed on this day.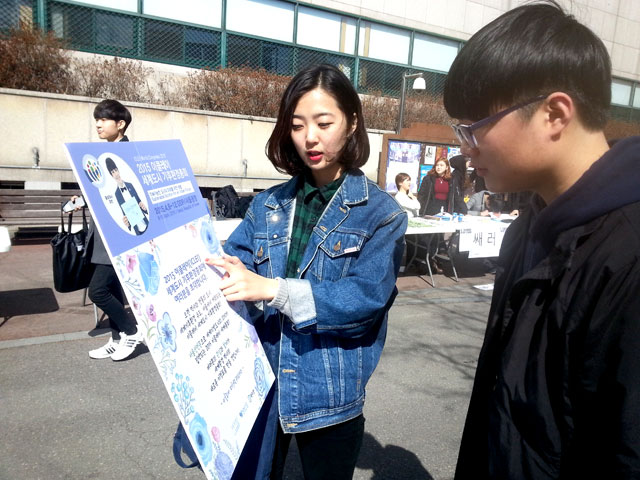 Starting a new semester, for a week on March, we proceeded recruitment
for the new member of university club.
We explained what the 2015 ICLEI World Climate Environment Assembly is
to the Sangmyung Univ. Students at Palette club booth
in front of the main library where there are lots of people passing by.
Since the university students were very interested in the activities,
lots of them showed great interest in the Assembly.
There was a student who even showed his will to participate in the assembly
though the web site!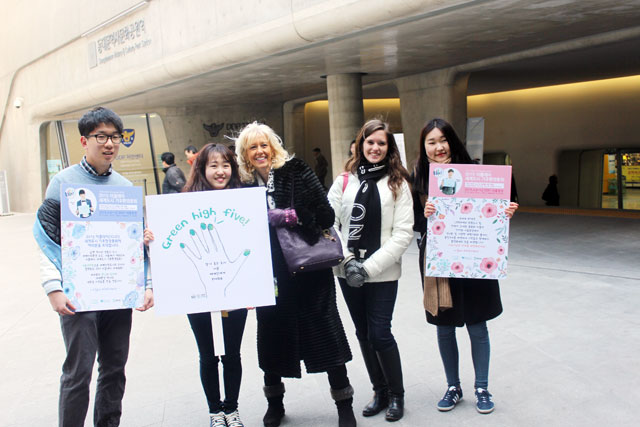 On Mar. 11, the last day of the campaign, we had promotion
at the Dongdaemun Design Plaza(DDP)
where ICLEI World Climate Assembly was held.
Thanks to the great interest of citizens including foreigners visiting the DDP,
we could successfully complete the campaign!!