4. QUALITY EDUCATION
13. CLIMATE ACTION

17. PARTNERSHIPS FOR THE GOALS
Put spurs in raising global citizen's awareness of environmental conservation
and fostering global climate environmental leaders
This year, a total of 300 university students will participate in the training course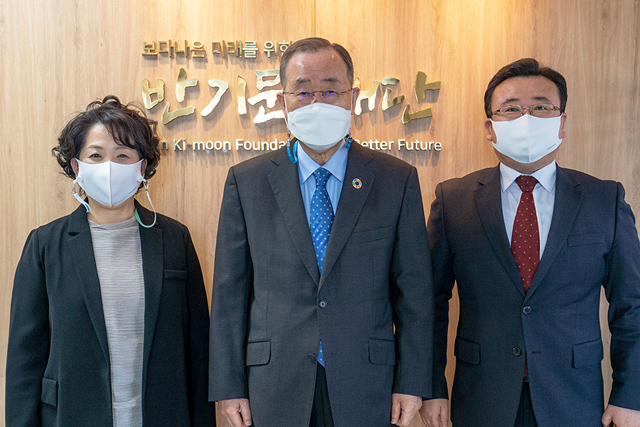 DAEJAYON and Ban Ki-moon Foundation signed an MOU
to raise global citizen's awareness of environmental conservation
and foster global climate environmental leaders.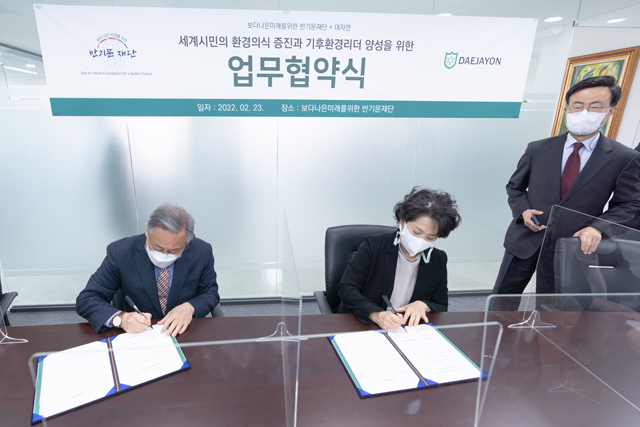 The two organizations agreed to cooperate in
the "Climate Environment Leader Training Course"
to establish vision of university students as environmental leaders
through meetings with global leaders
and provide environmental knowledge and opportunities
to contribute in achieving the carbon neutrality goals.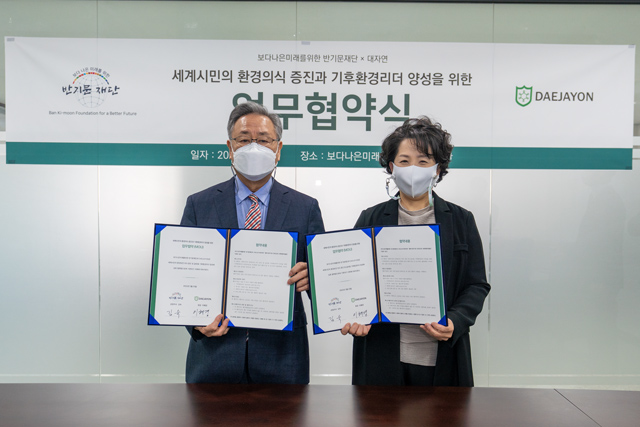 Ban Ki-moon, Chairman of the Ban Ki-moon Foundation,
Kim Sook, Executive Director of the Ban Ki-moon Foundation,
and Lee Hye-Gyong, President of DAEJAYON,
attended the MOU signing ceremony to foster future environmental leaders.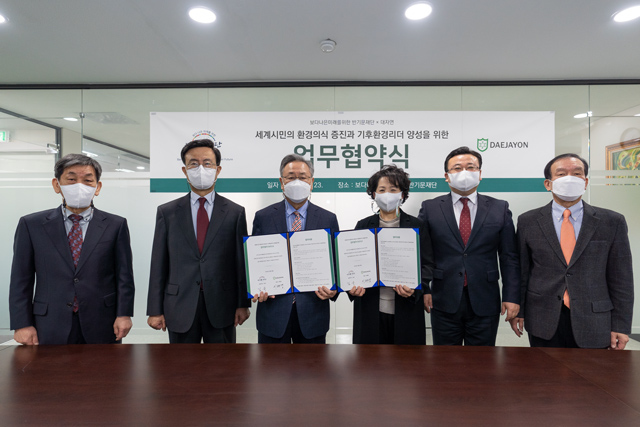 In particular, we plan to recruit students from March,
and a total of 300 students will be selected,
150 students in the first and second half of the year.
Five training courses will be conducted, including completion of the academy,
discussion and practice activities, and mock general meetings.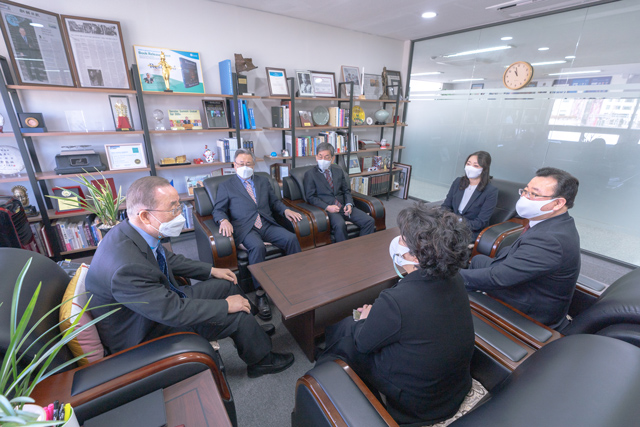 Ban Ki-moon, Chairman of the Ban Ki-moon Foundation, said,
"I am glad to give an opportunity for future generations
―who will play a pivotal role in resolving the climate crisis―
to grow into environmental leaders,
and expect a generational climate crisis response
through the meeting between university students and environmental experts.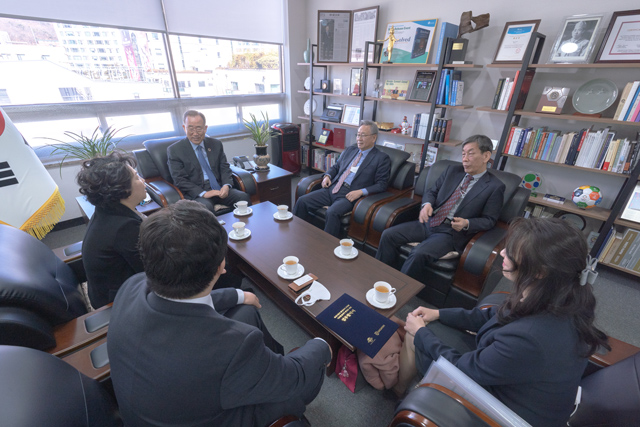 "Climate Environmental Leader Training Course" is an integrated education
that includes discussions and action beyond simple education.
Through this, we expect university students
to grow into climate environmental leaders who lead social change.