7. AFFORDABLE AND CLEAN ENERGY

12. RESPONSIBLE CONSUMPTION AND PRODUCTION
Hello, Little DAEJAYON Environmental Education in Inchang Middle School
was held with Seoul National University campus club, GPA (Green Practice Afterschool)
To prevent COVID-19, the education was held non-face-to-face.
First, before we began the environmental education, GPA introduced themself.
They introduced various activities that are conducted on campus
and shared its vision and career on the environment through the QnA session.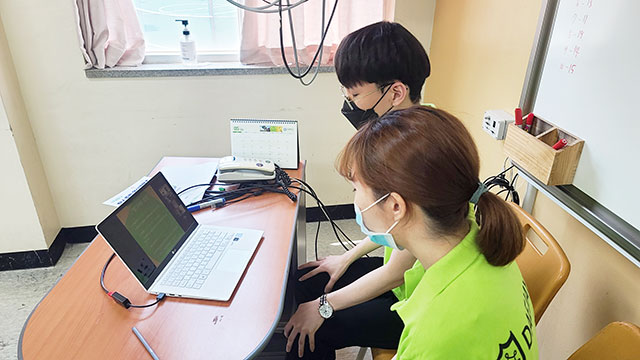 The subject of today's lecture was "Minimal Energy"!
Minimal energy is a term in combination with "minimal life" and "environment."
Using the least electric energy for life is he lifestyle of the "Minimal Energy Life."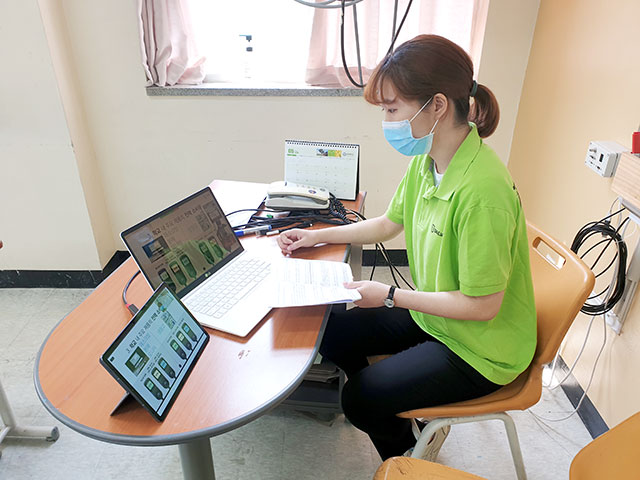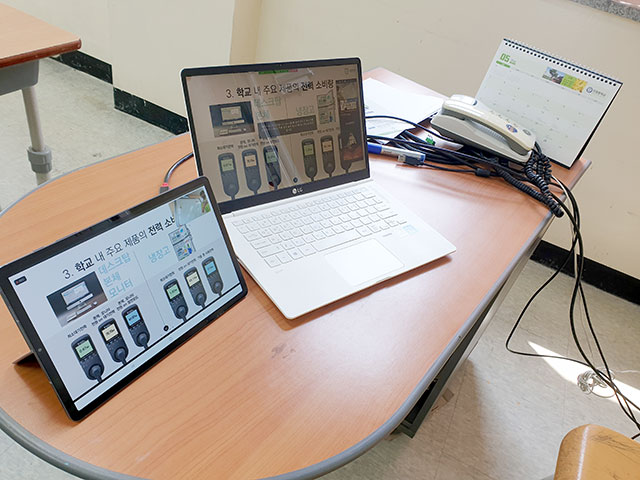 To practice this, we must take many interest in "standby power"!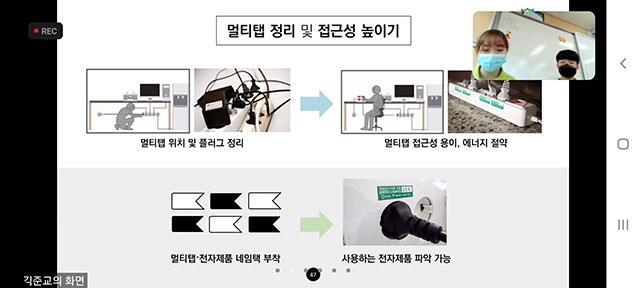 There are many ways to reduce standby power.
You can put a name tag on the multi tap to easily identify electronic plugs
and use a product that helps to place the multi tap on the desk.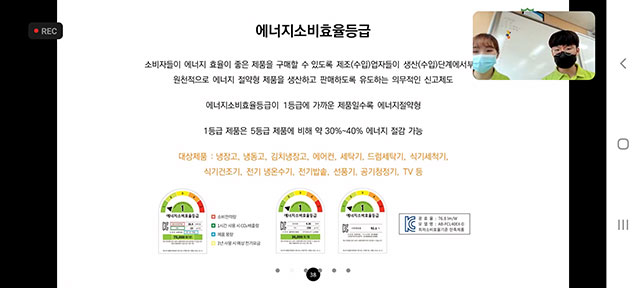 Another tip is to use products ranking of consumption utility factor.
The higher the rank, the more energy you ca reduce!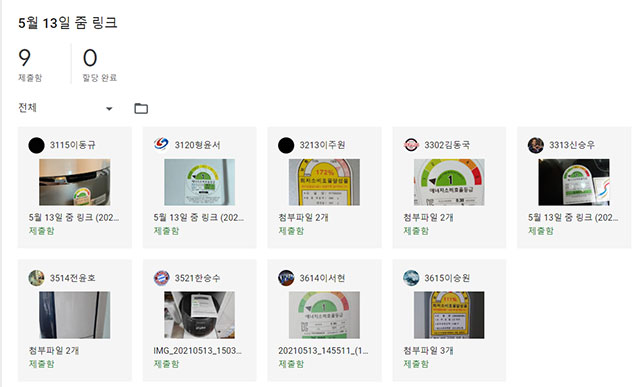 For the experience activity,
we had time to search for products with the ranking of consumption utility factor.
Through this activity, students came up with ideas to reduce standby power!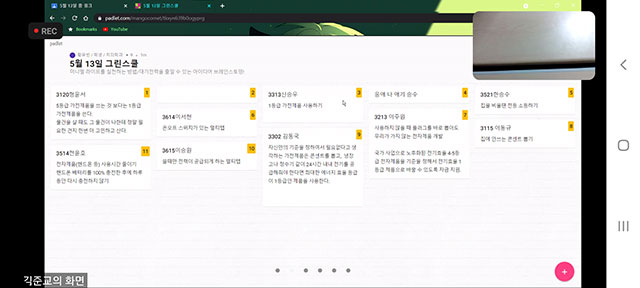 The ideas of each students all had a possibility to be made come true :)
The students were very enthusiastic in participating the class,
they even came up with ideas learned in the previous class!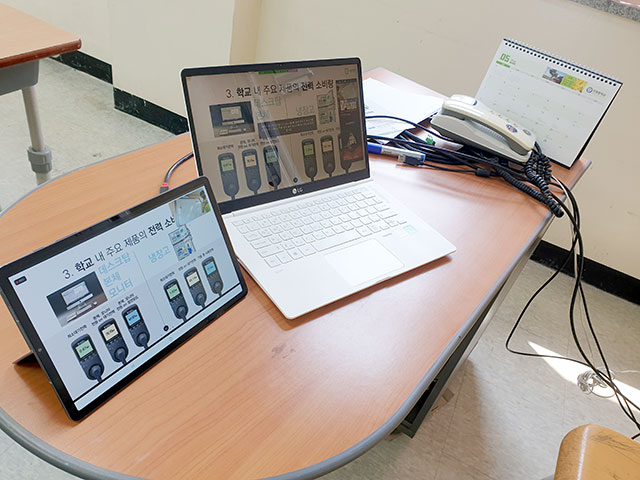 Pulling unused plugs to reduce standby power, it's a very easy minimal energy practice.
Until the day with out standby power!
Take action to practice the one by one in daily life.
Little DAEJAYON Cheer up!