4. QUALITY EDUCATION

13. CLIMATE ACTION
Hello, this is team EDUs participating the Eco-Exchange Program!
Our team was chosen as the best team in Korea
and went to Abu Dhabi, UAE in November.

We visited Al Bateen Scientific Private School Elementary School
for our Green School program.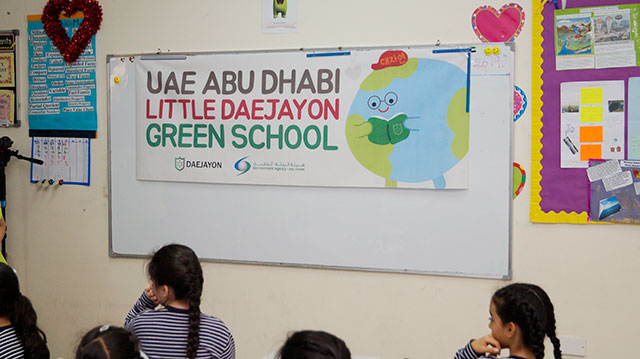 There, the class was held in two classrooms.


The program sequence was as follows:
1) Introduction of Korean Culture
2) Introduction of DAEJAYON and EDUs
3) Education on reducing disposable plastic
4) Tumbler bag making hand-on program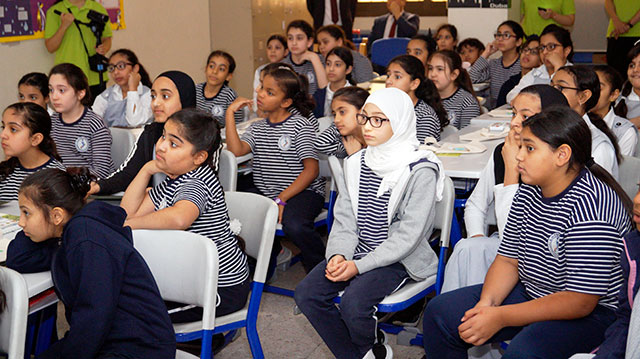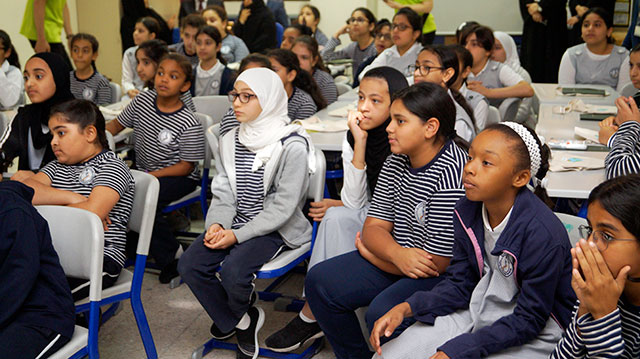 We had introduced Korea to Arabic students to get to know each other.
And we introduced the purpose of our visit to the United Arab Emirates
and gave an introduction on the activities of the EDUs, and DAEJAYON.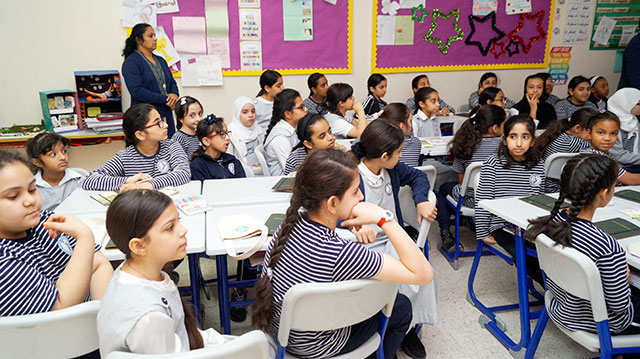 After acquaintance with the students, we educated them
about the adverse effects of the use of disposable products on the Earth
and how we can protect the environment.


Finally, we have shown that protecting the environment is not hard work,
but something anyone can do joyfully, by making tumbler bags.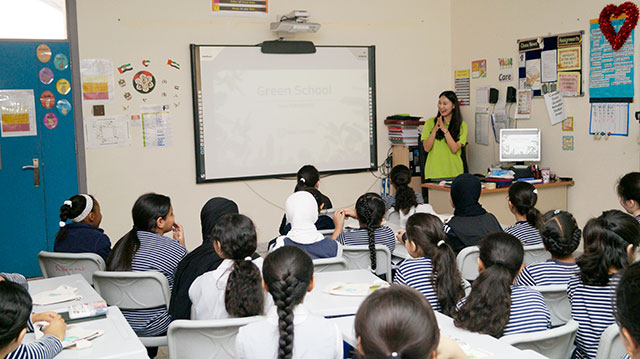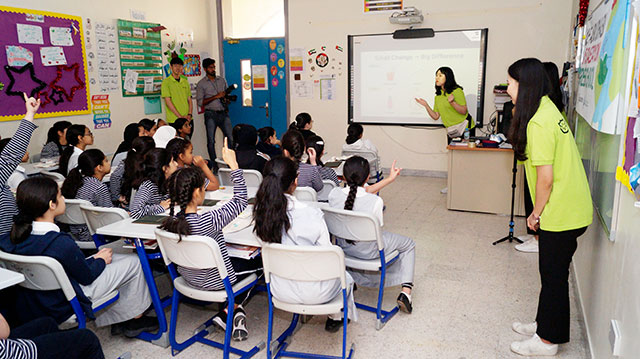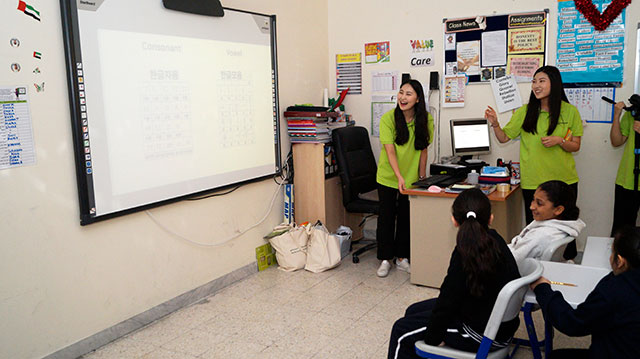 Through the program we shared many things on the environment
with young students, who are the future leaders.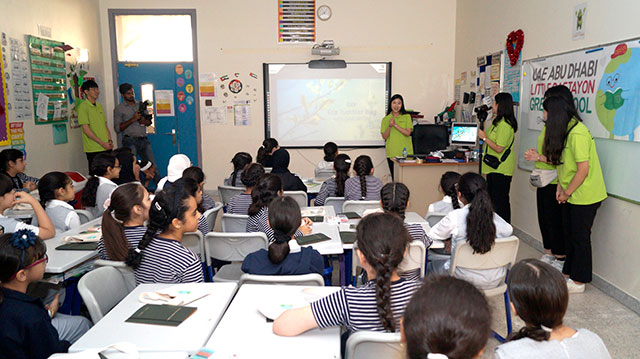 The students really loved making eco-tumbler bags through hand-on program. :)
To make an eco-tumbler bag,
we have prepared a tumbler bag and a fabric marker.
You can draw anything you want with a fabric marker on the tumbler bag.
It could be an environment-related picture such as the Earth, flower, and etc.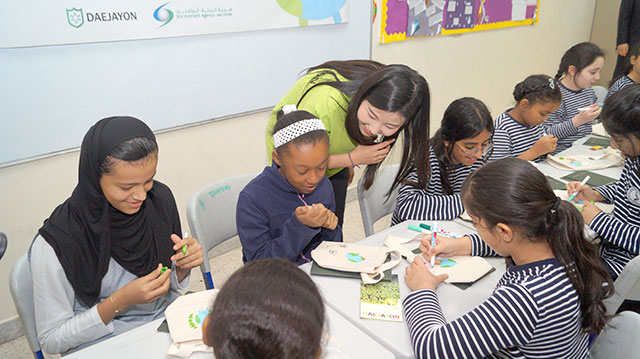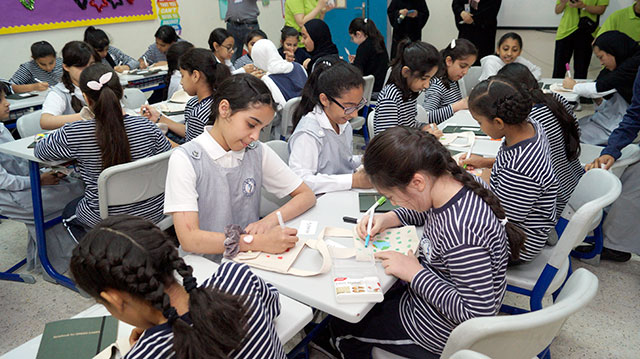 Their paintings are so beatiful, aren't they?
As they used fabric markers, the ink doesn't spread even when the surface gets wet.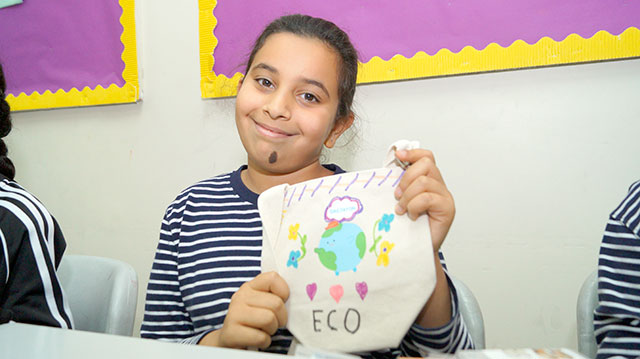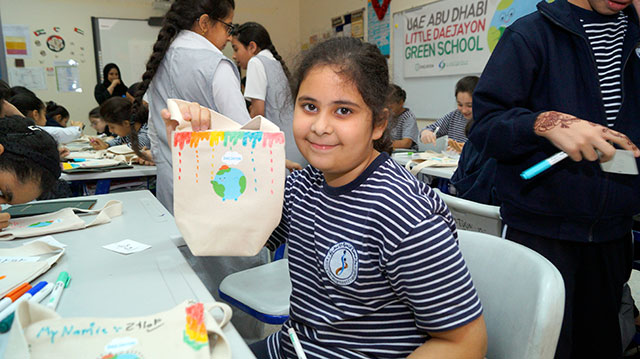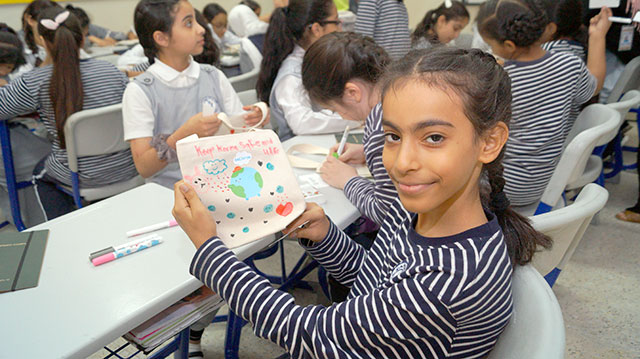 And

on their bags,

we hung small tags with their names written in Korean.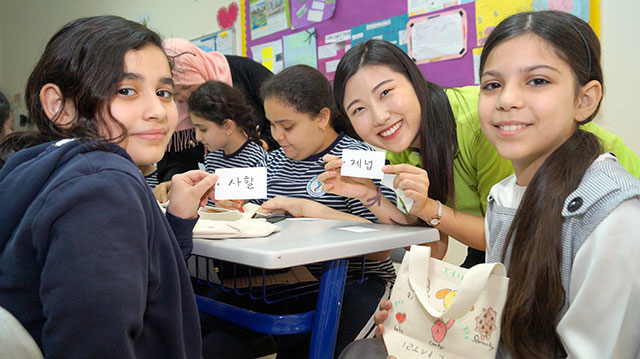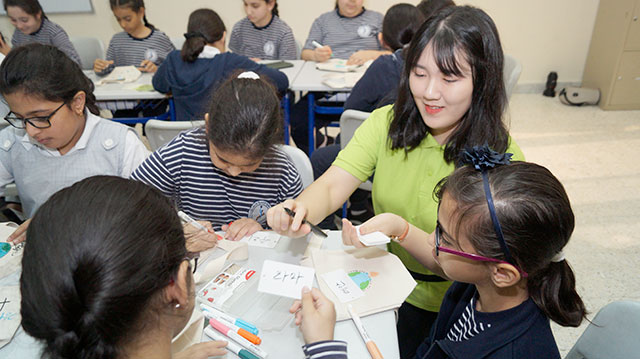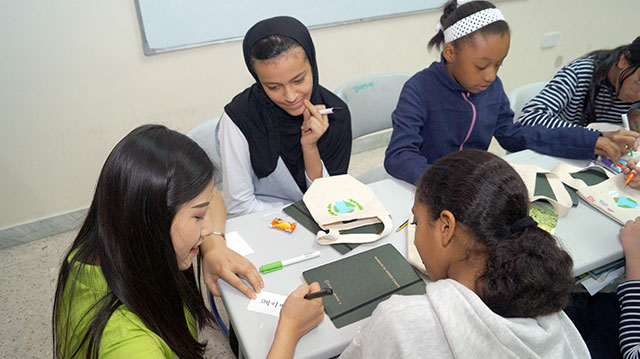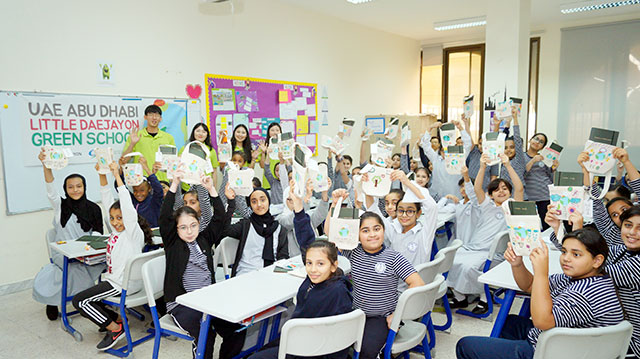 The eco tumbler bags can be used to carry tumblers you use with convenience. :)
Thank you for actively participating in our class!