4. QUALITY EDUCATION

13. CLIMATE ACTION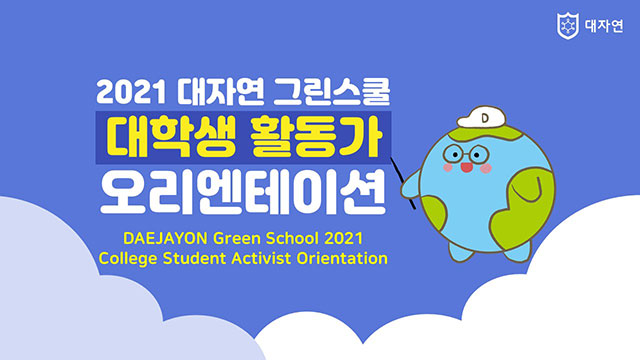 Online orientation Green School was held for DAEJAYON activists.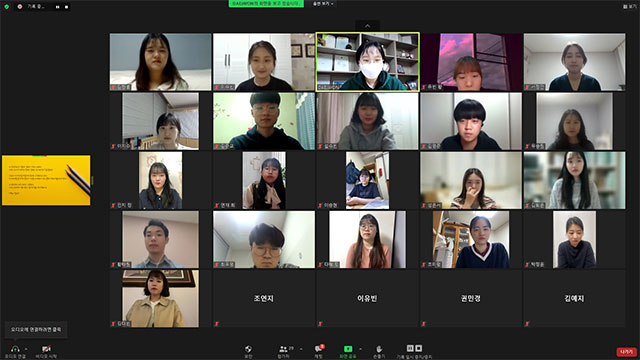 The orientation was held online due to the pandemic.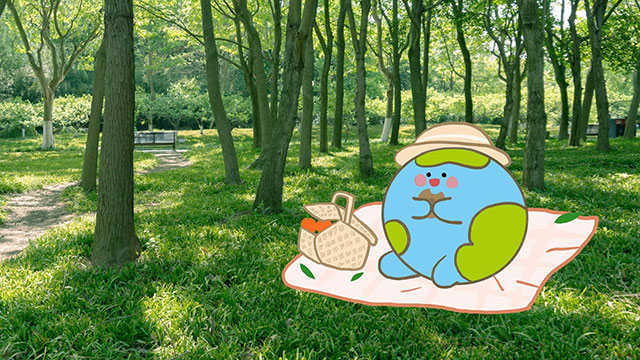 The first order of the orientation was the
introduction of
international environmental organization DAEJAYON and green school activities.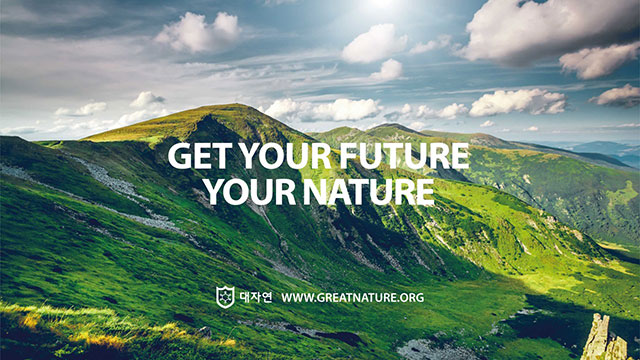 DAEJAYON is an environmental organization
consisting of more than 10,000 college students from around the world
and is a member of the International Union for Conservation of Nature (IUCN).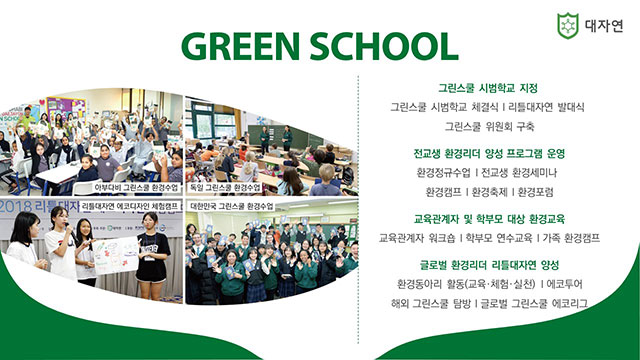 The environmental education program developed by DAEJAYON
is registered as an "excellent environmental education program,"
certified by the Ministry of Environment in the Republic of Korea.
Also, Green School aims to foster youth environmental leader "Little DAEJAYON."
We are conducting environmental education
to help teenagers recognize the current climate crisis
and prepare for future climate disasters.
Next, there was a demonstration lecture on environmental education
by an activist who is currently working as a green school activist.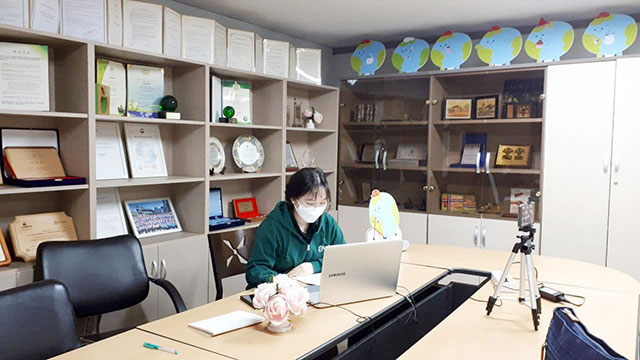 The topic of theoretical education was "Airpocalypse."
Activists had time to think on
how to conduct education for elementary, middle and high school students
and how to communicate with students
and conduct environmental education before conducting environmental education.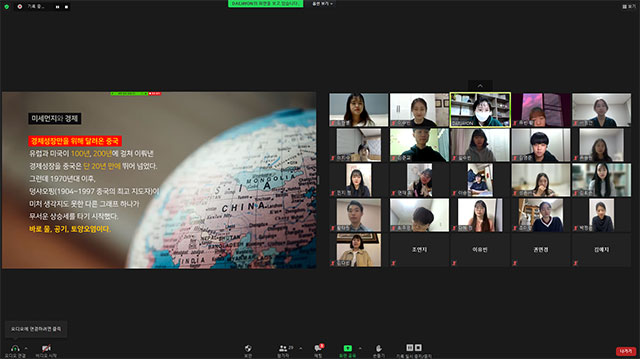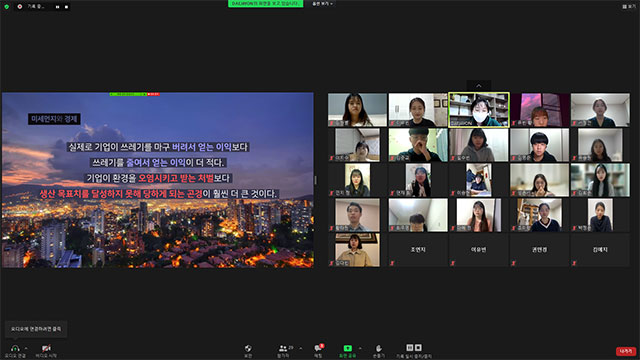 Lastly, we shared the Green School activity plan for 2021.
Green School college activists who participated in this orientation
will complete the Green School Environmental Education Instructor Academy
and conduct Little DAEJAYON Environmental Education Program
online or offline until December 2021.
Please look forward to the activities of the Green School college activists!