Today is the day of Inchang Middle School festival!
For the festival, Inchang Little Daejayon also conducted Green Festival!
Let's look into the activity of Little Daejayon together!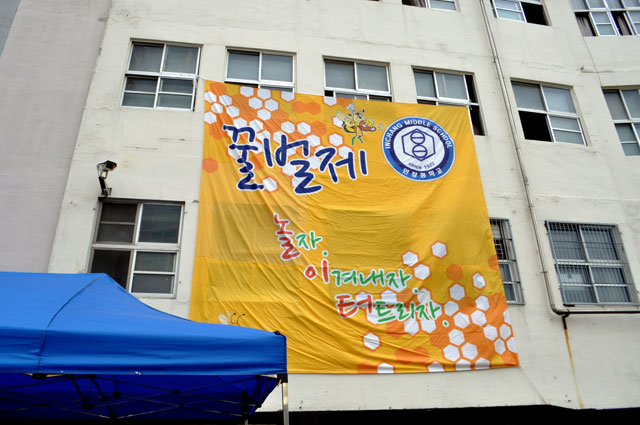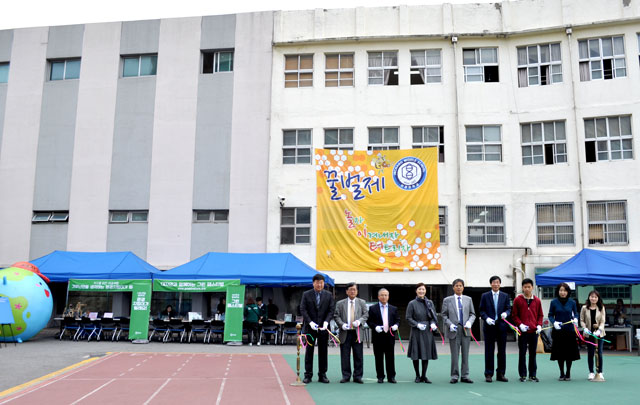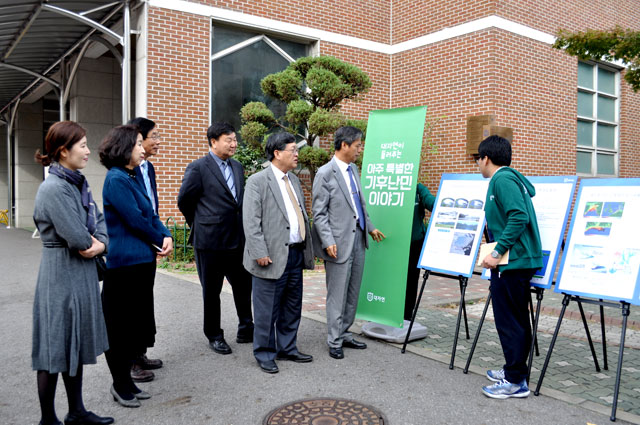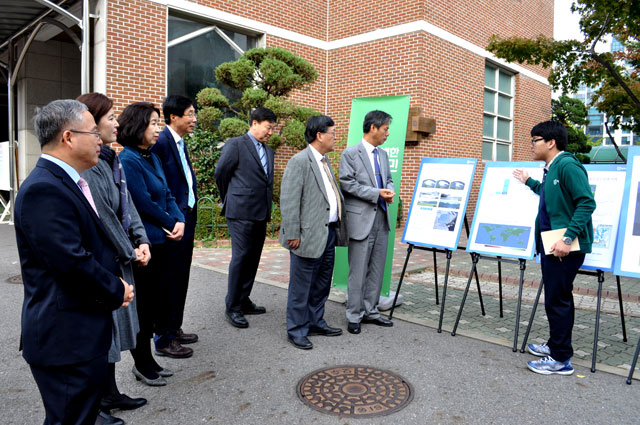 Principal, vice-principal and school officers
showed a huge interest to Green Festival!
Could you see the Little Daejayon student
explaining environmental knowledge learned through environmental classes so far? :D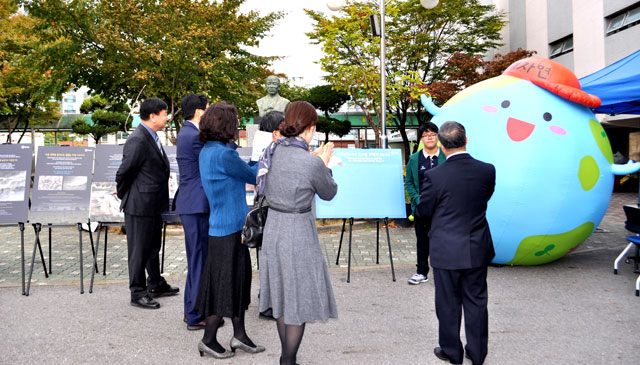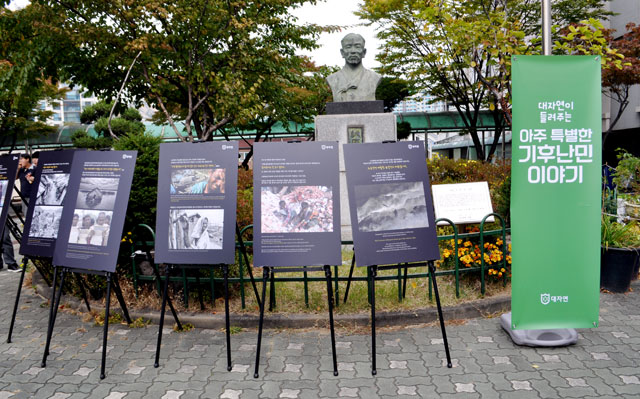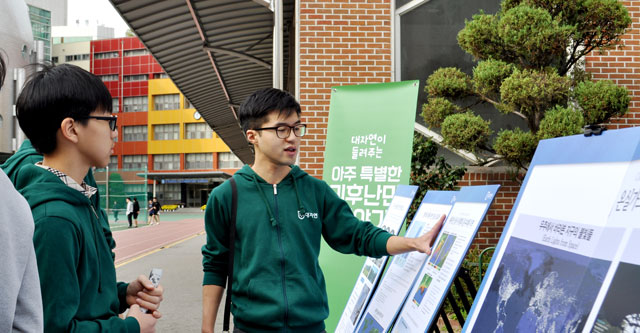 'Very special story of climate refugee' told by Daejayon
Se-won teacher was adding explanation with details,
helping Little Daejayon~ :)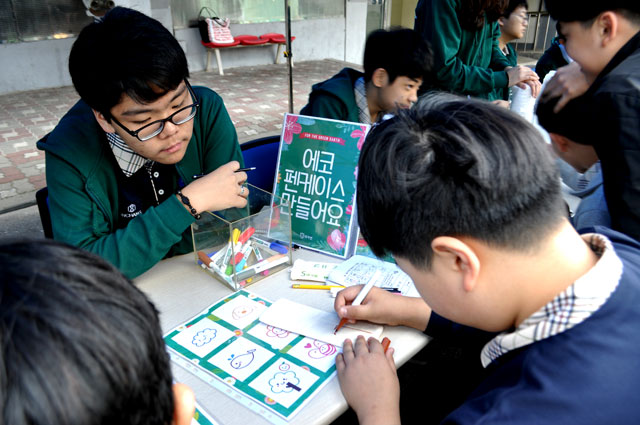 Various events were proceeded in Green Festival.
Making eco pencil case!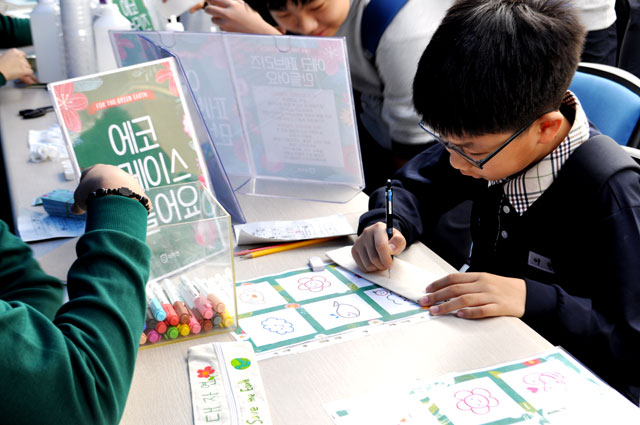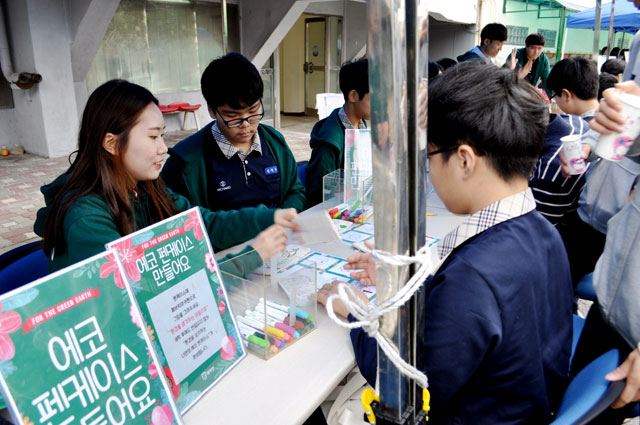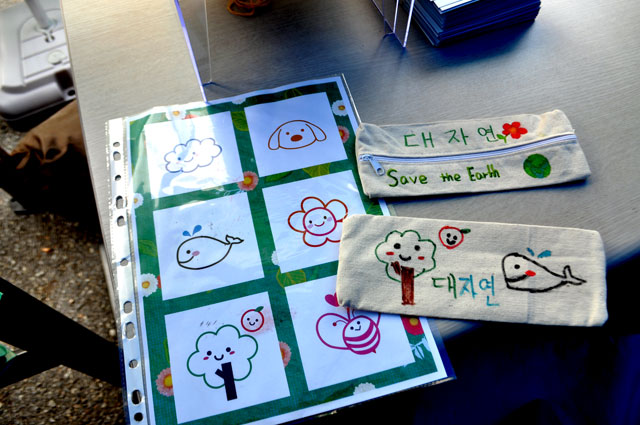 Here are some pencil cases that Inchang Middle School students made by themselves!
Aren't they so cute? =]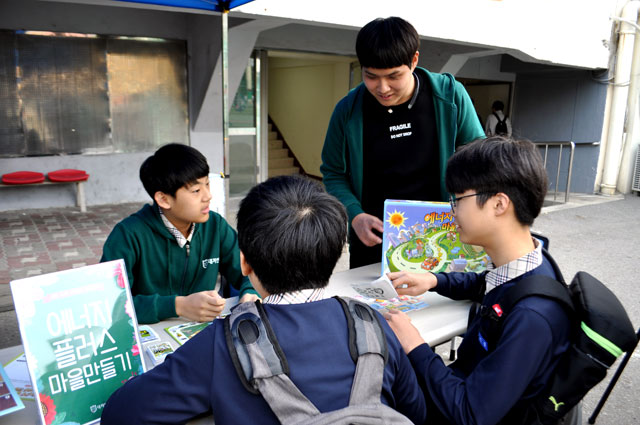 Making energy-plus village
While playing a funny game,
students could learn a new environmental knowledge as well!!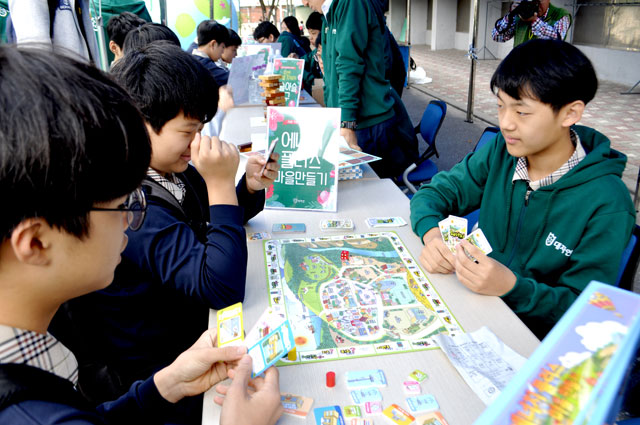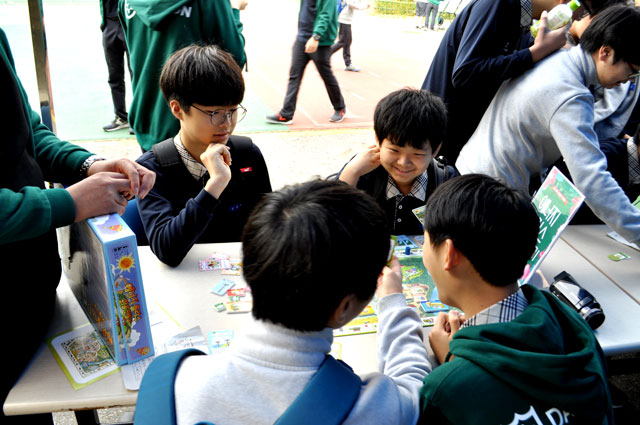 All look so excited! XD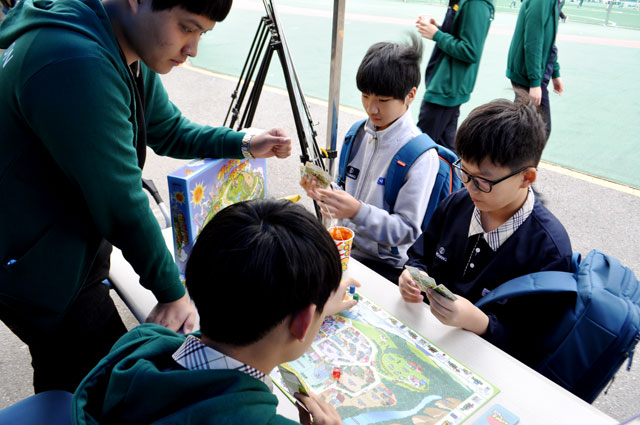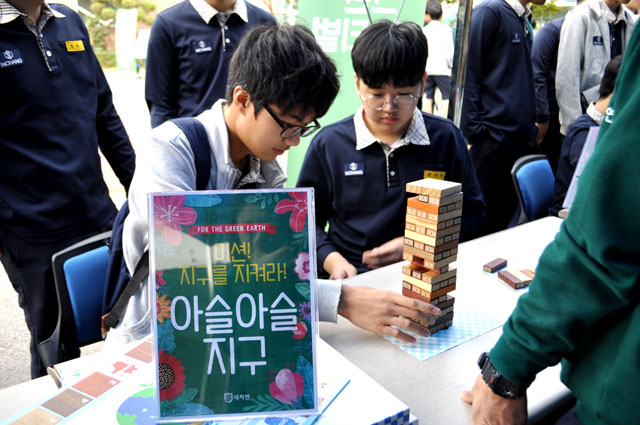 The next one is
Mission!! Save the Earth!! The Earth in danger
Through exciting jenga game,
students learned how to protect the environment.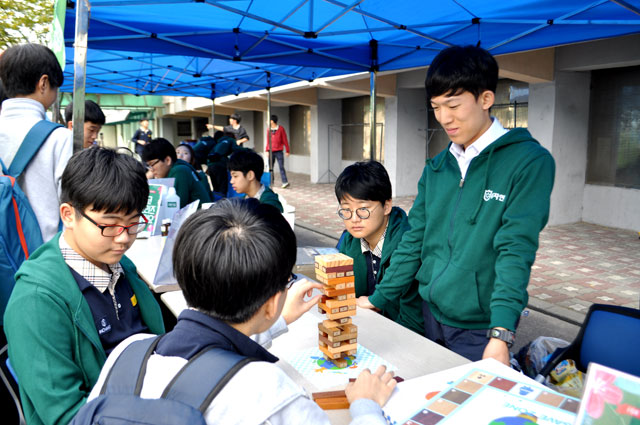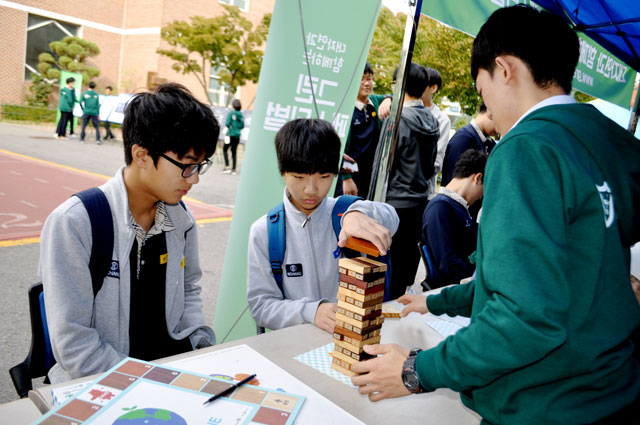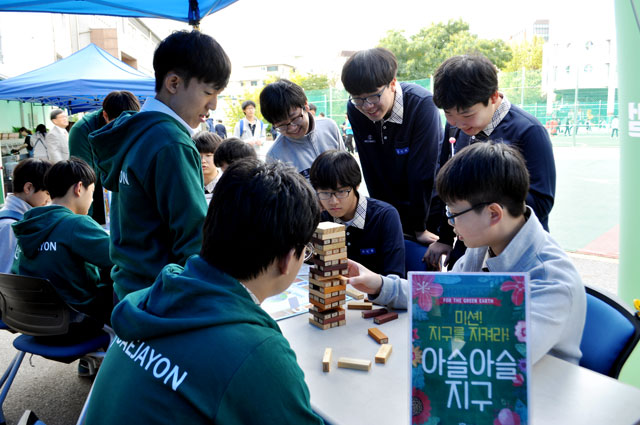 So immersed!!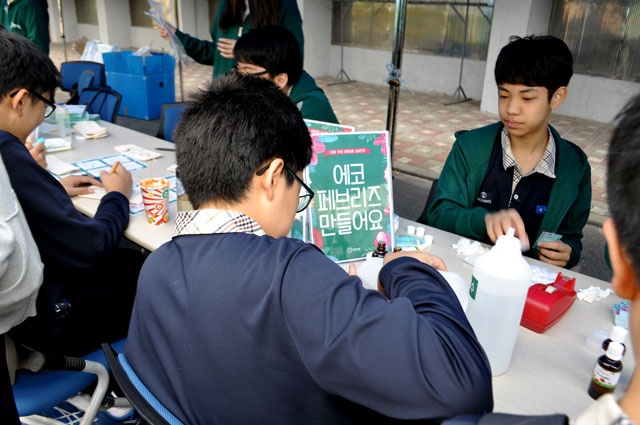 Making eco febreze!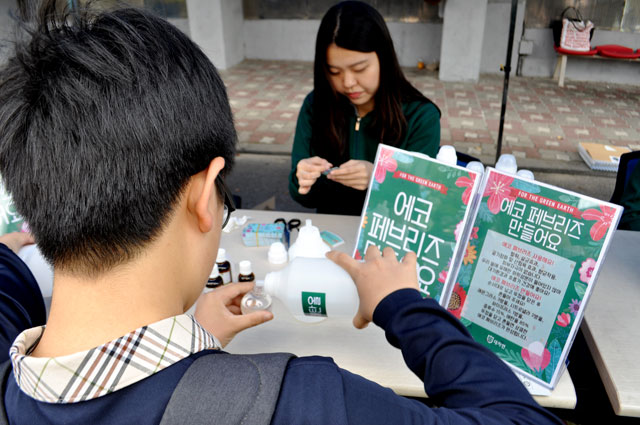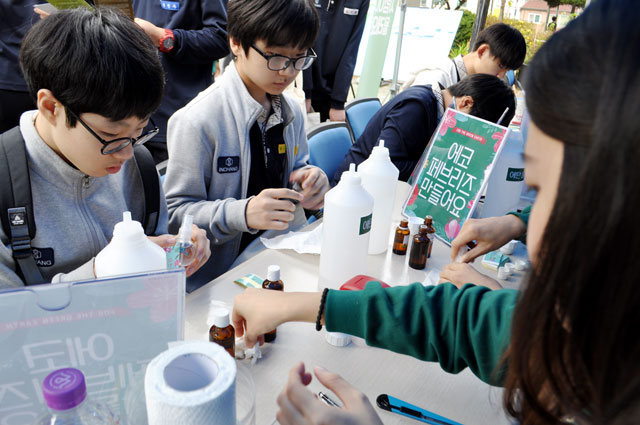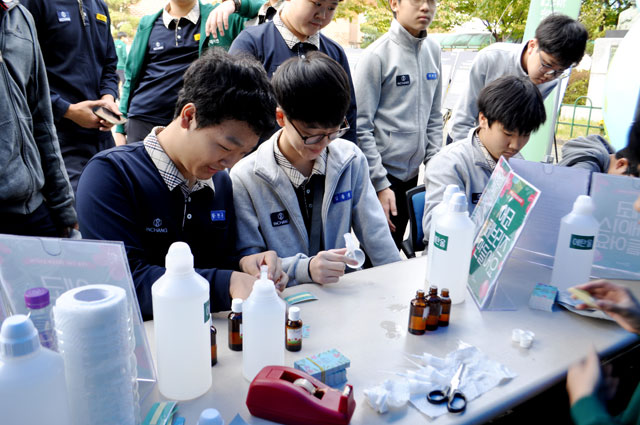 Students were mixing ethanol, purified water and essential oil
to make eco febreze.
The febreze makes us feel fresh with fragrant lemon flavor.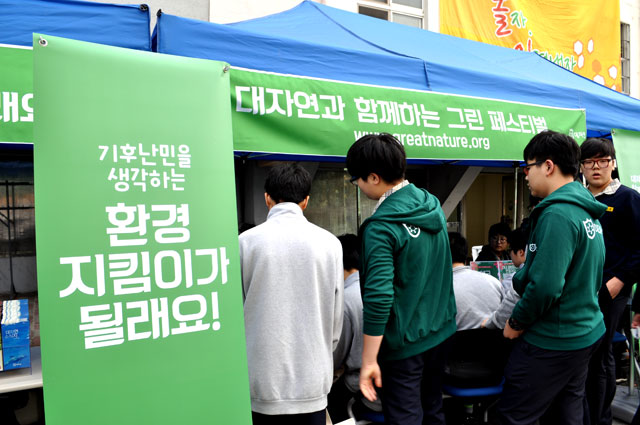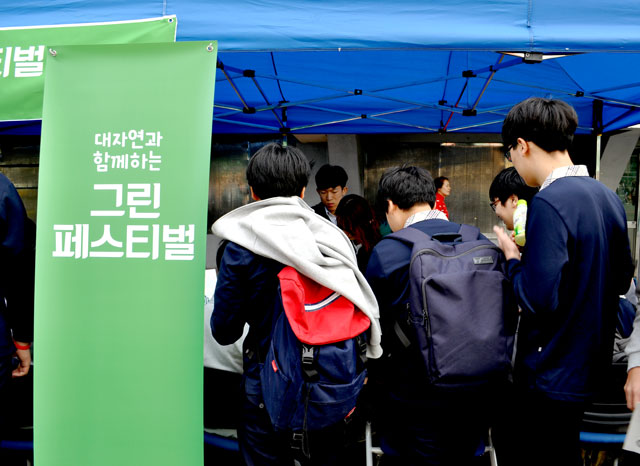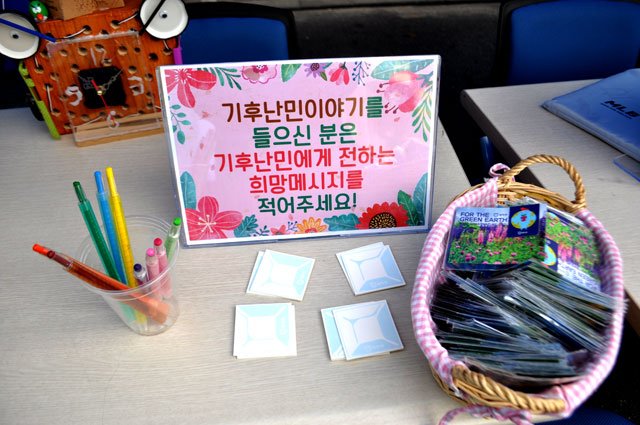 Those who listened the story of climate refugee
wrote a message of hope for them.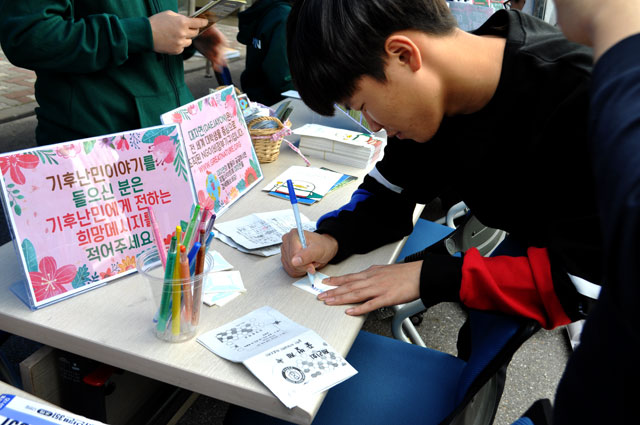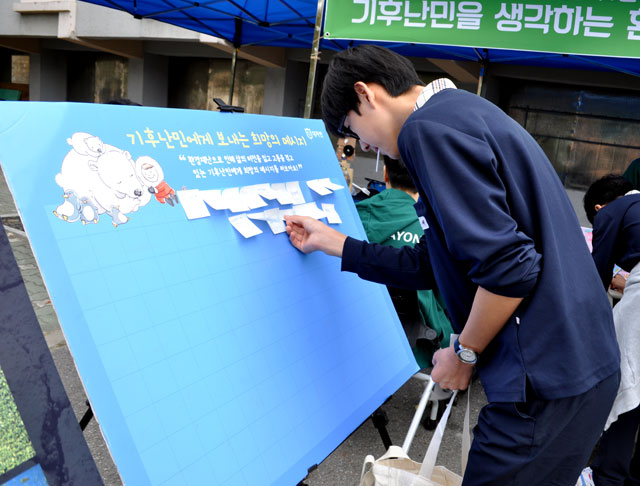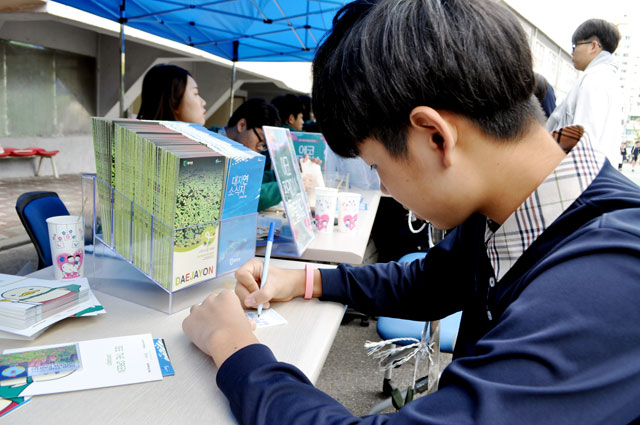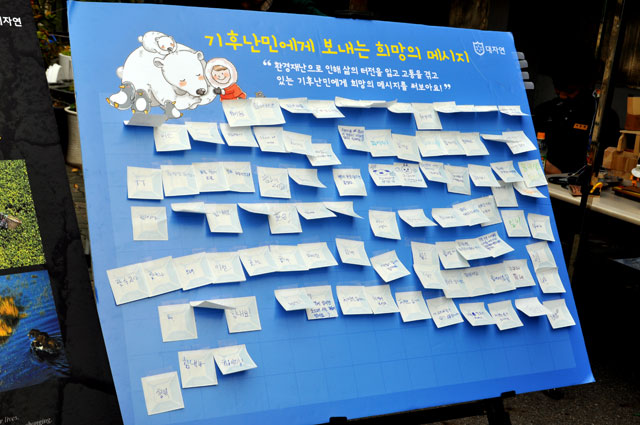 These are the messages of hope for climate refugee
showing warm heart and love of Inchang Middle School students.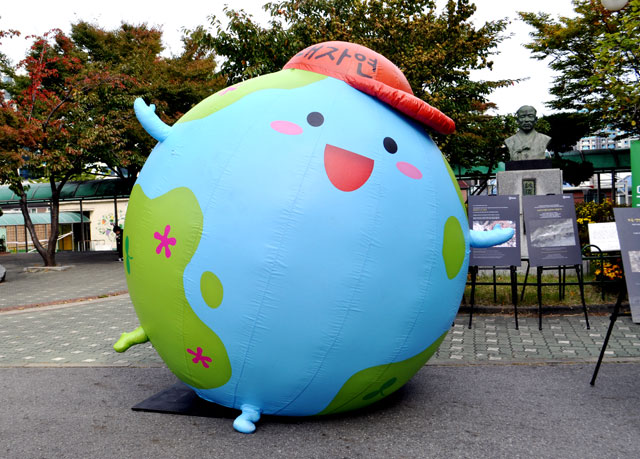 Mascot of Daejayon,
"Jayonee"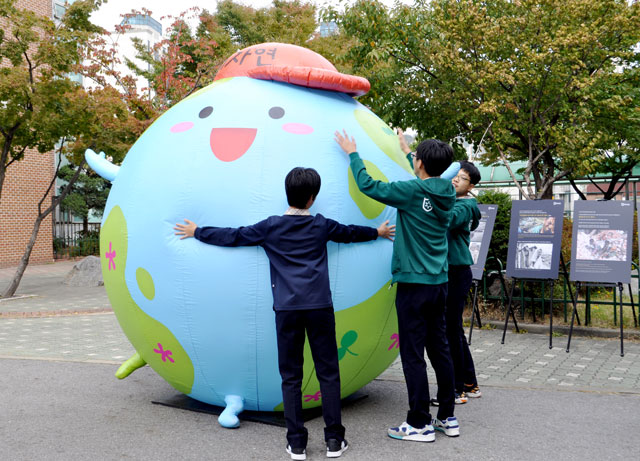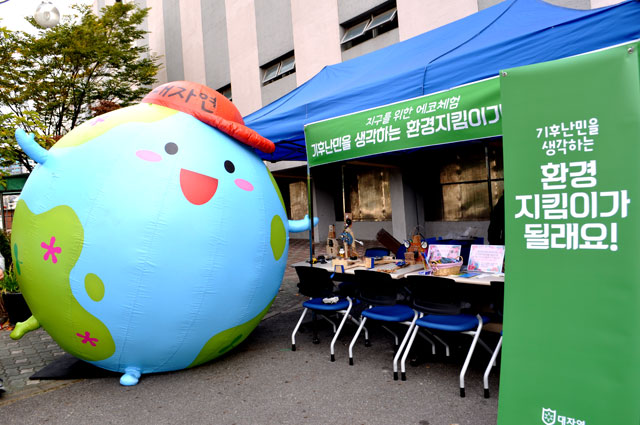 Jayonee also participated to Green Festival
and encouraged Inchang Middle School students
to become a protector of environment~ :D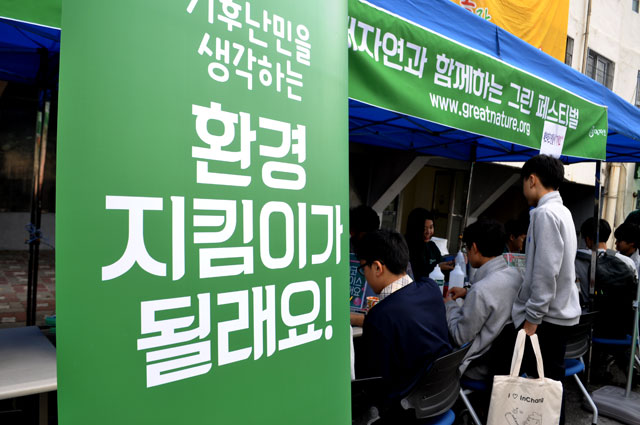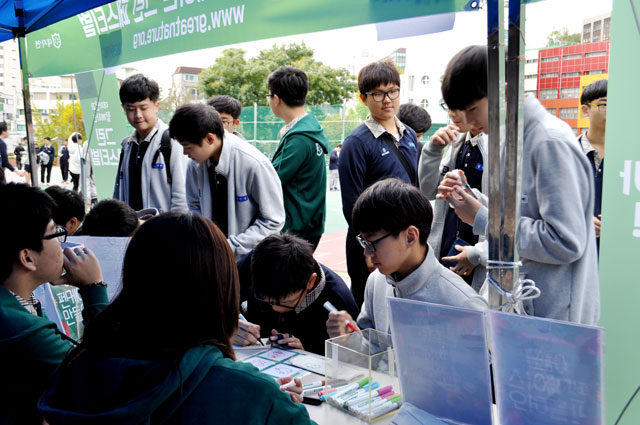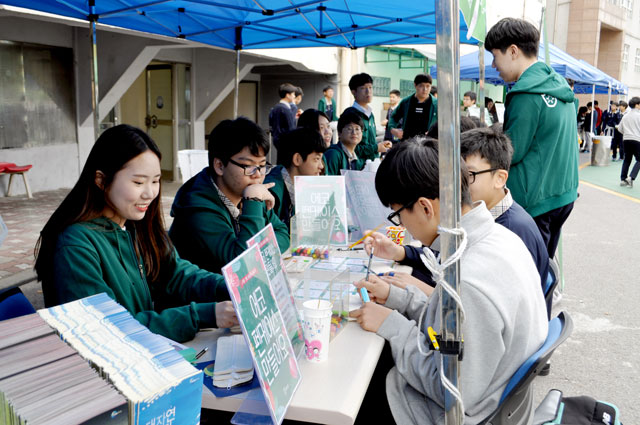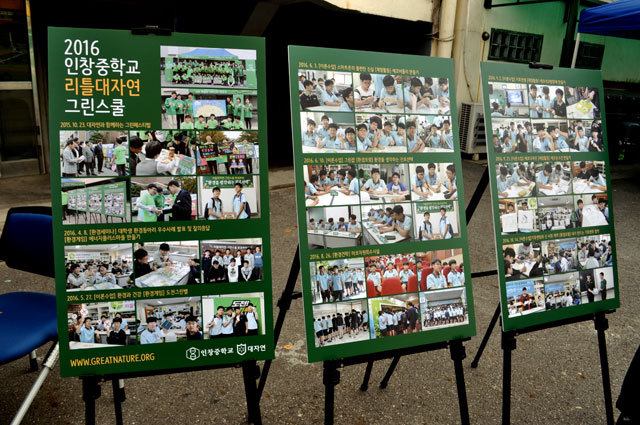 We also exhibited photos
showing the activities of Little Daejayon.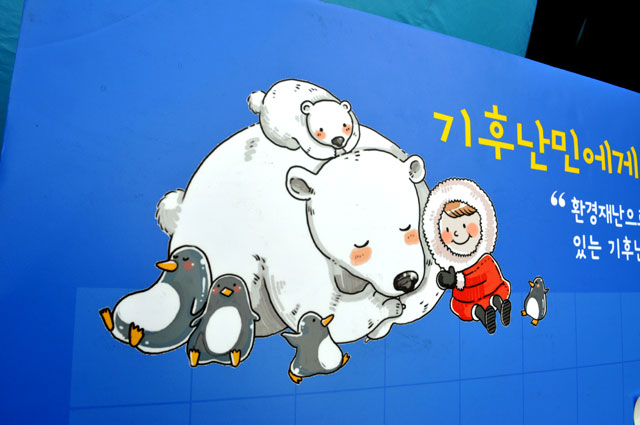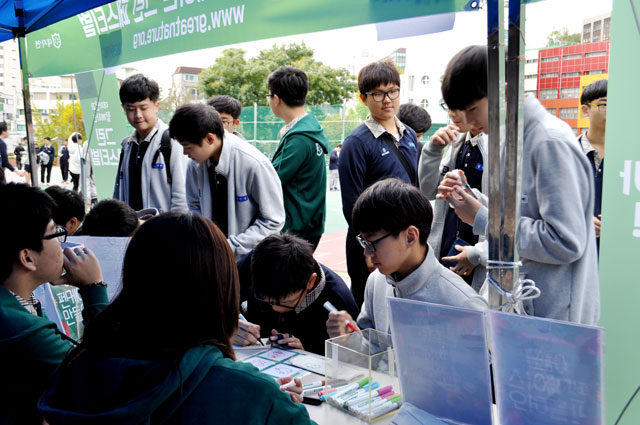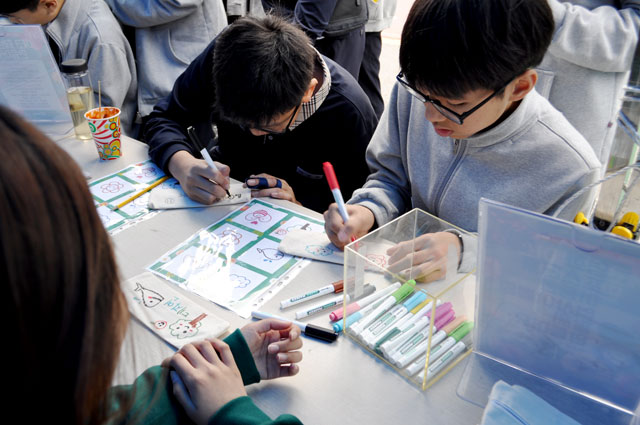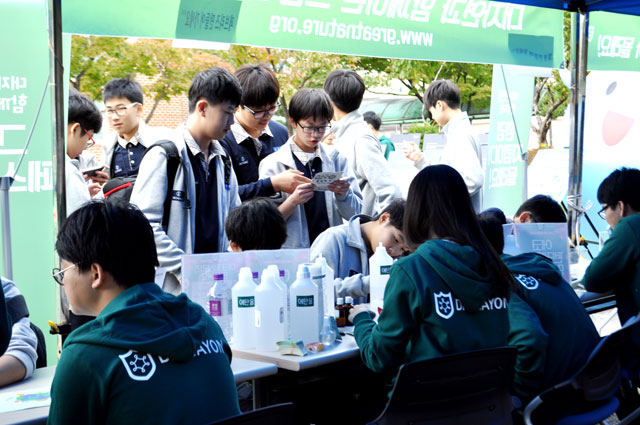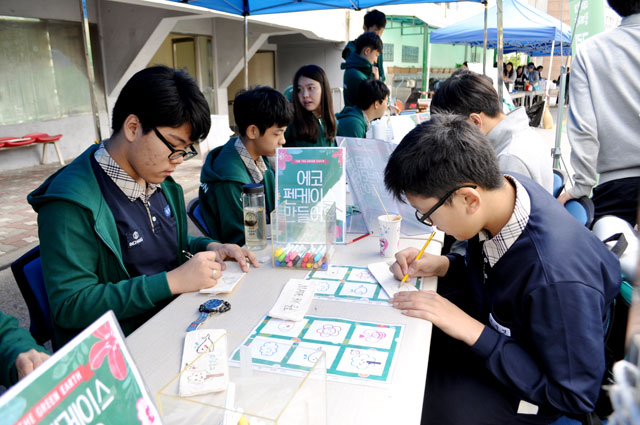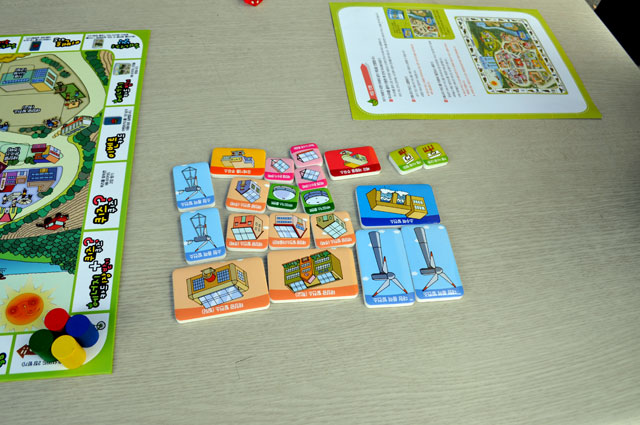 Little Daejayon and Inchang Middle School students
participated to various events!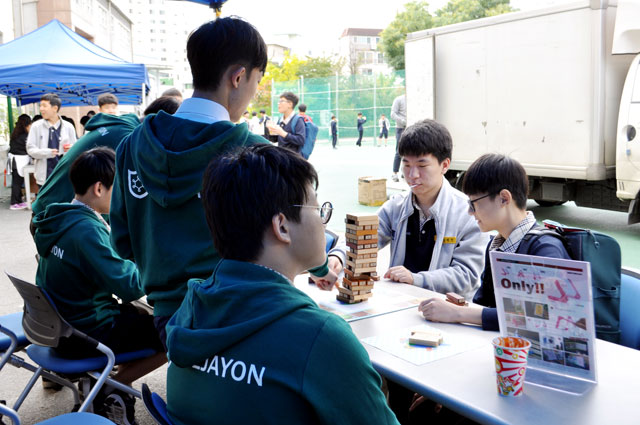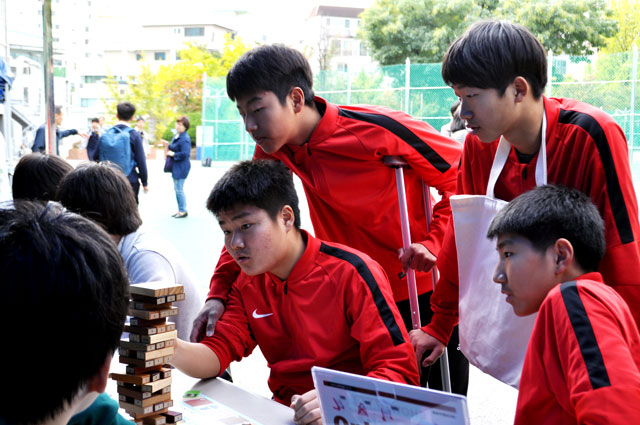 playing a game~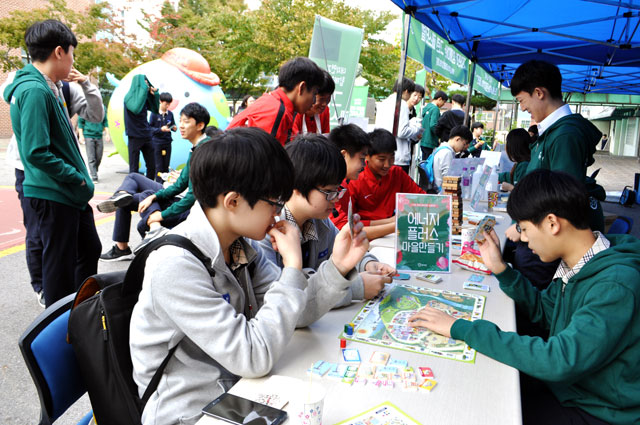 making energy-plus village~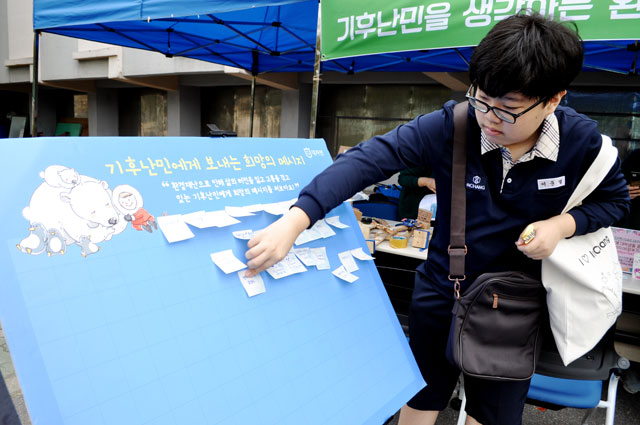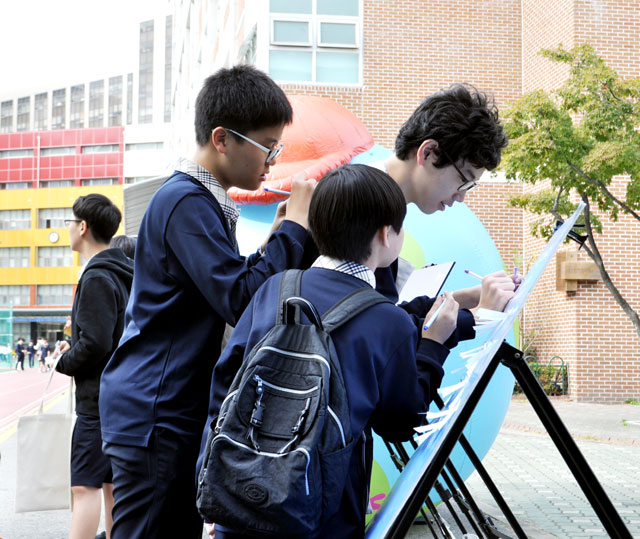 writing a hopeful message~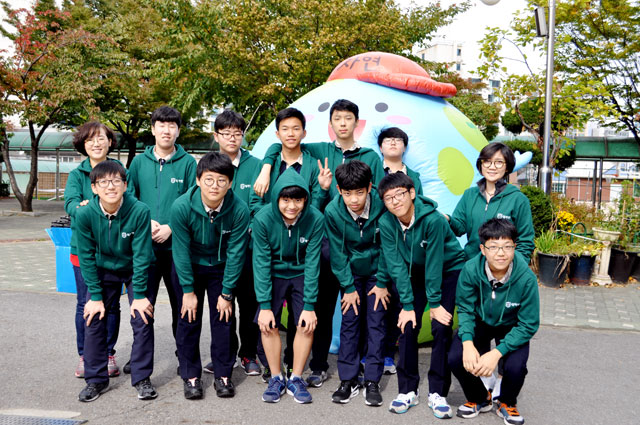 With today's Green Festival,
Inchang Little Daejayon excellently finished the environmental class of this year!!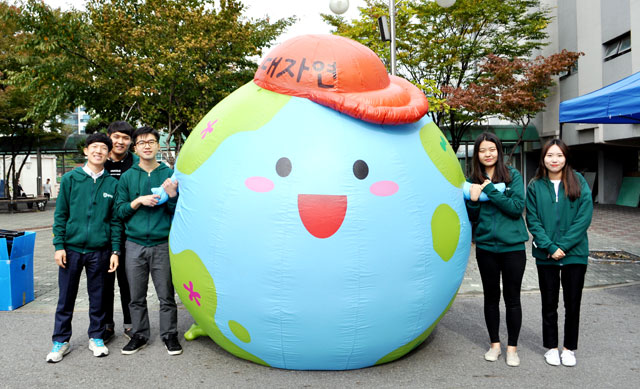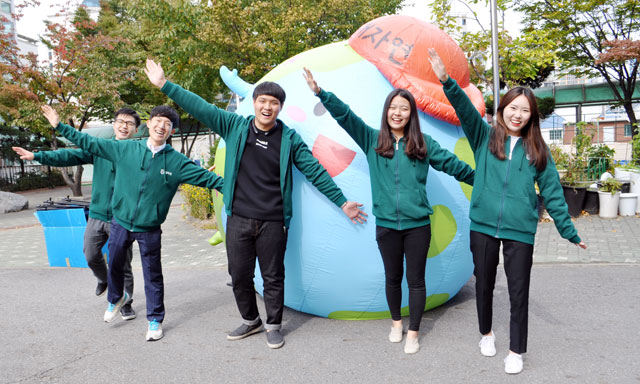 Daejayon Green School teachers also did an excellent job!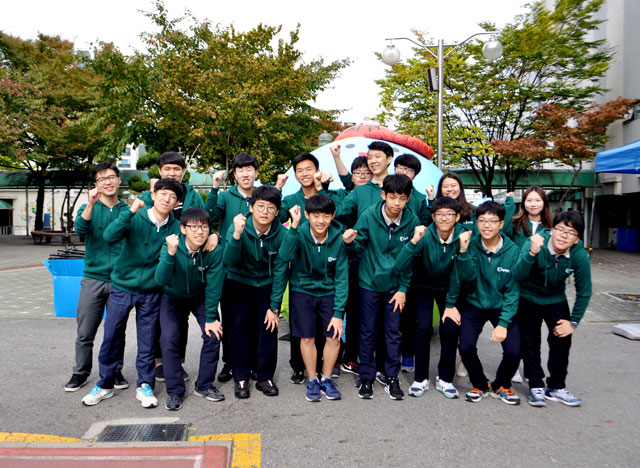 Hoping growth of all Little Daejayon,
see you again! :D