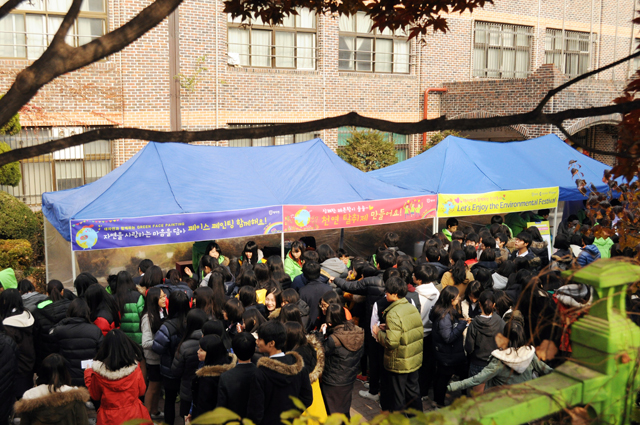 School festivals of each school have been held in every November and Daejayon has participated in these festivals. It is because Daejayon is practicing 'Green School Activity' to help the youth of this generation. In this year, Daejayon holds and progresses 'Environmental Festival Relay' with Little Daejayon members of Dae-Myeong Middle School. Let's view their works one by one through photographs.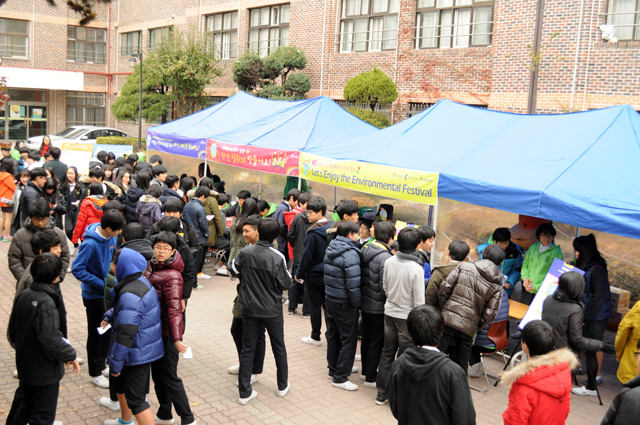 These are Booths being run by Daejayon for environmental experiencing in front of main entrance of Dae-Myeong Middle School building.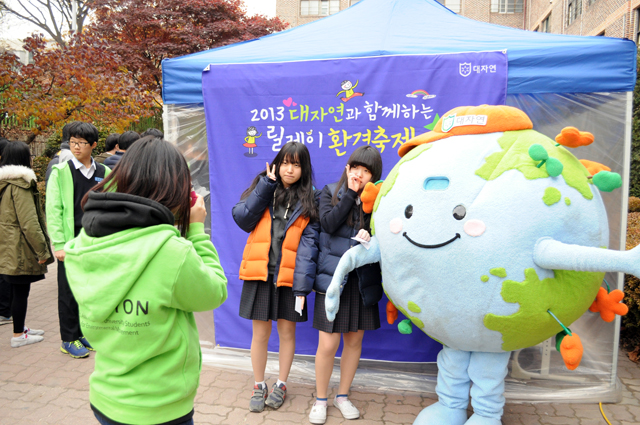 The teachers of Daejayon and members of Little Daejayon took a picture and gave it to students who visit their booth.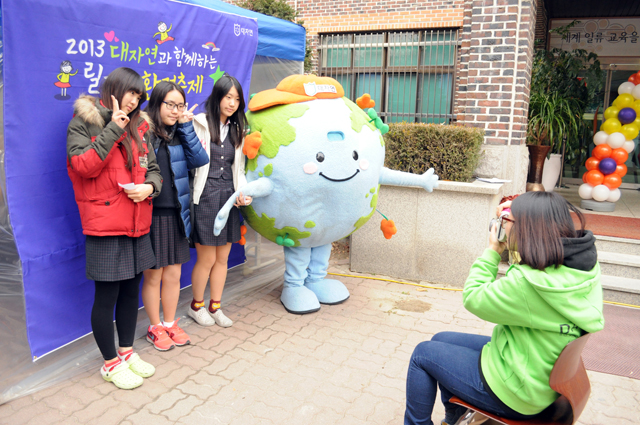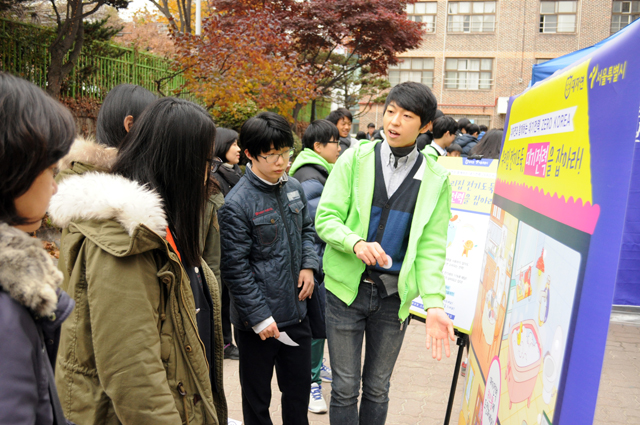 He is explaining about 'Standby power', a vampire power which wastes electricity.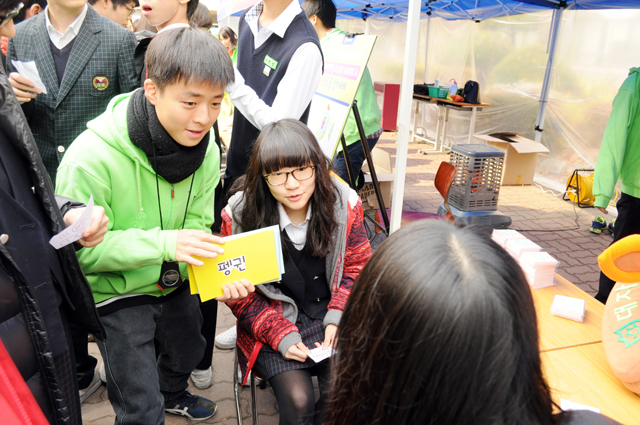 This is 'Speed Quiz' corner.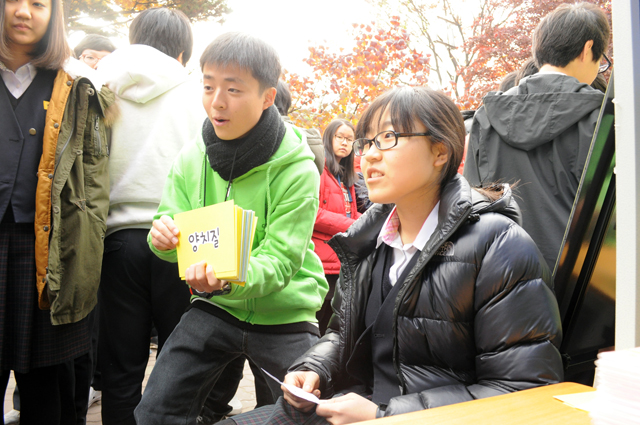 If someone gets 5 questions right, he can get Daejayon's Post-it note as a prize.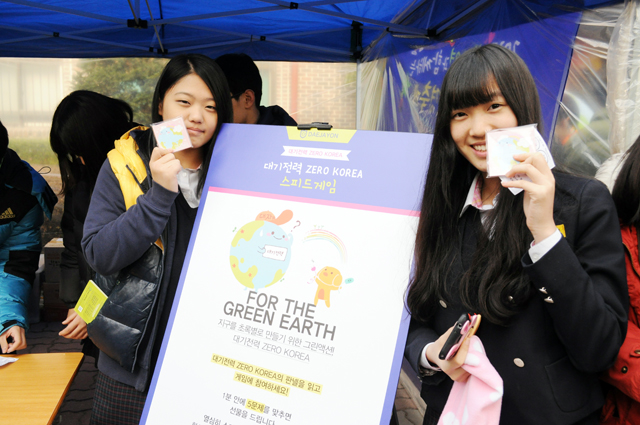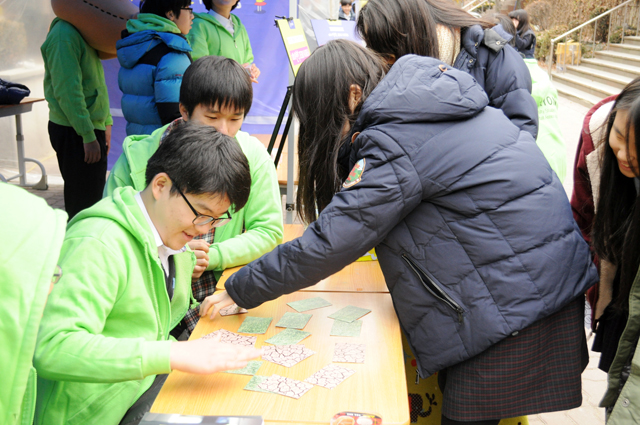 There is 'Flip the cards game' booth beside the 'Speed Quiz'.
In this game, each card has two sides. One is grass and the other is drought.
Little Daejayon's member flip the card over for turning a card to drought side and student flip the card over to make it grass side.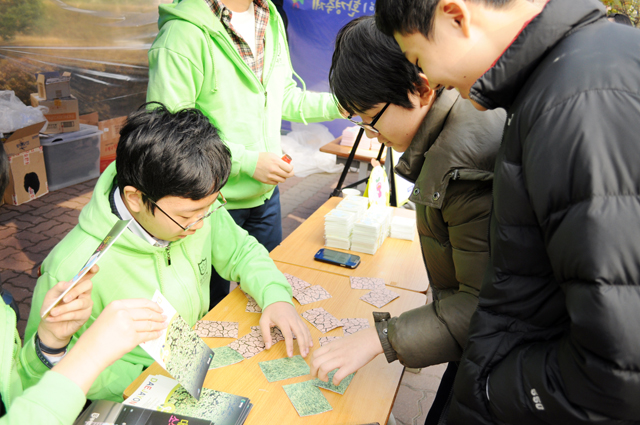 If you want to win the game, you have to flip over many cards. The most important thing is speed.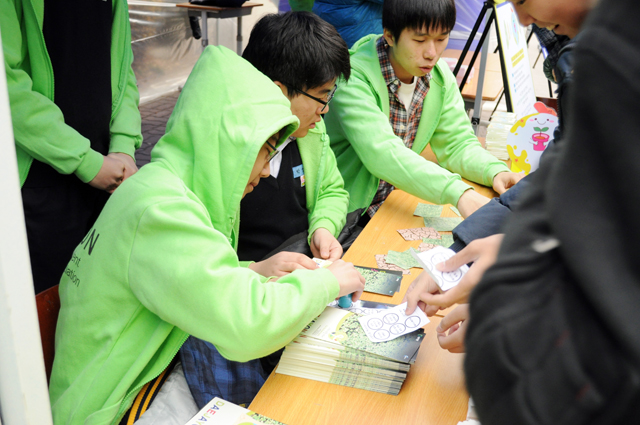 Meanwhile, Daejayon was introduced to students through leaflet and flyer at the Daejayon information desk.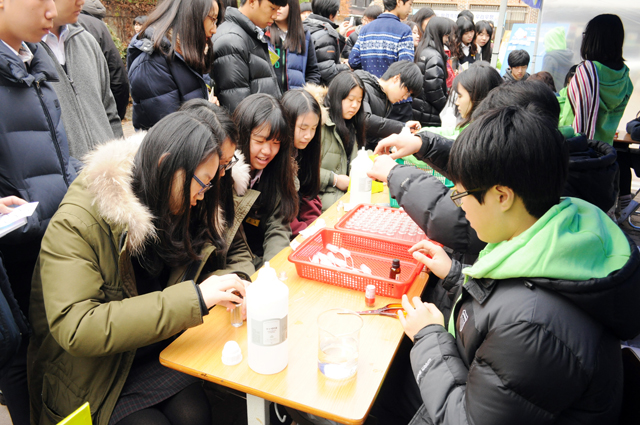 This was the most famous booth to students, it's making eco-friendly air freshener.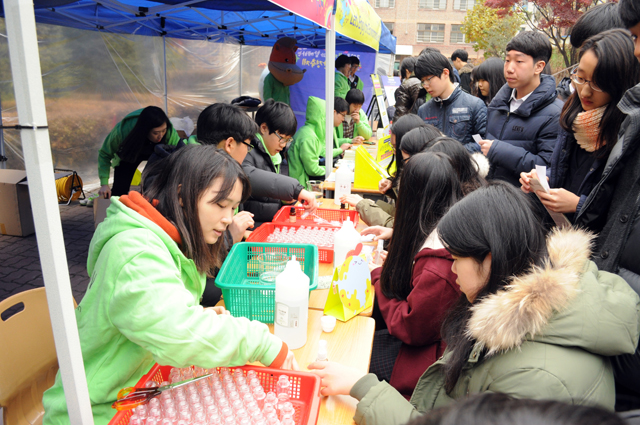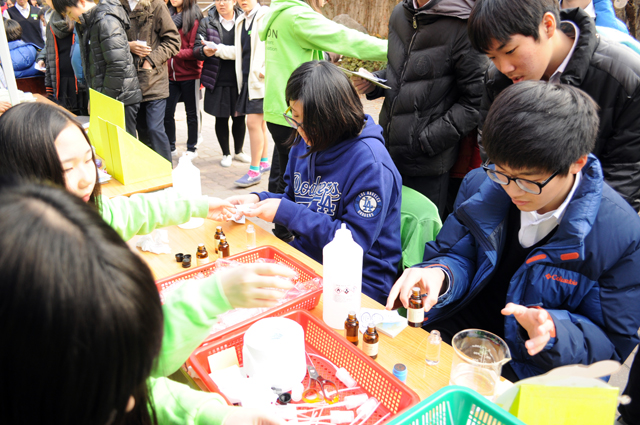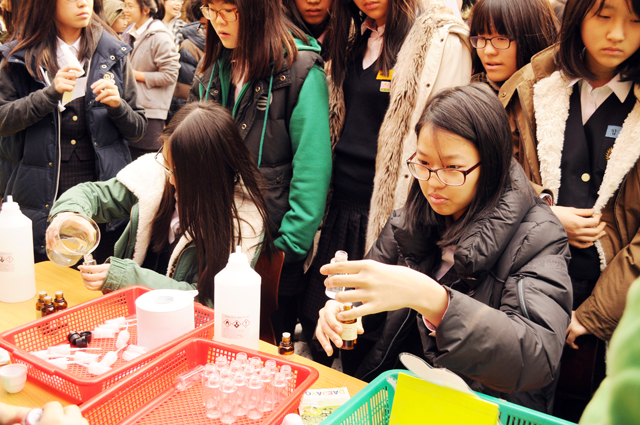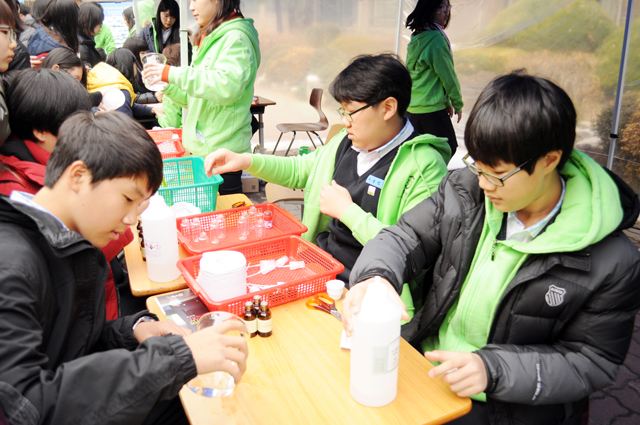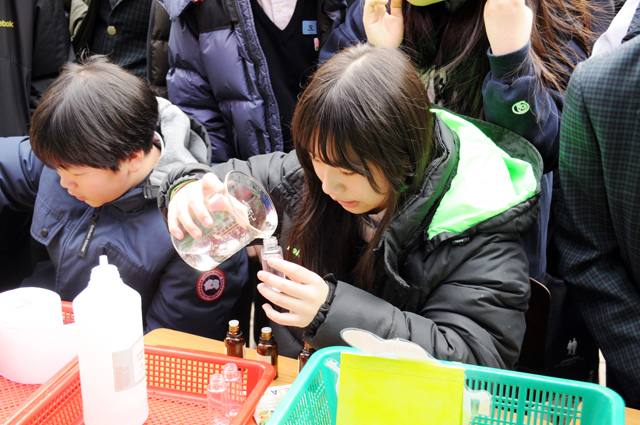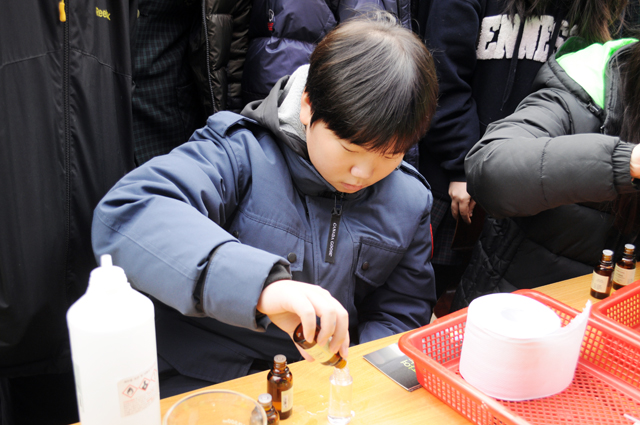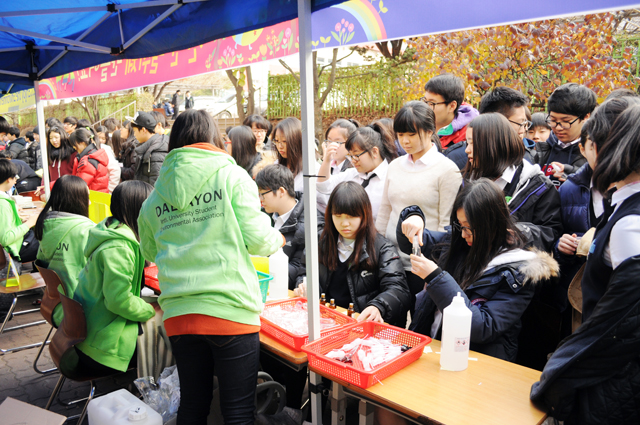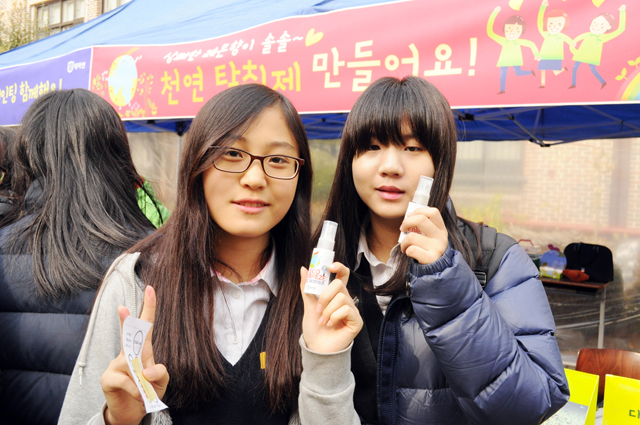 Completed!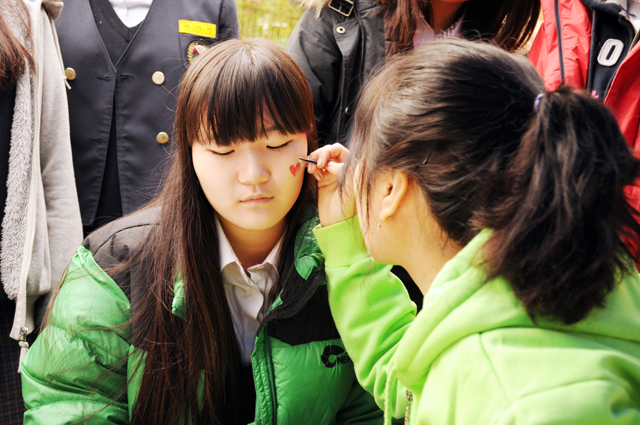 This is 'Face-painting booth'.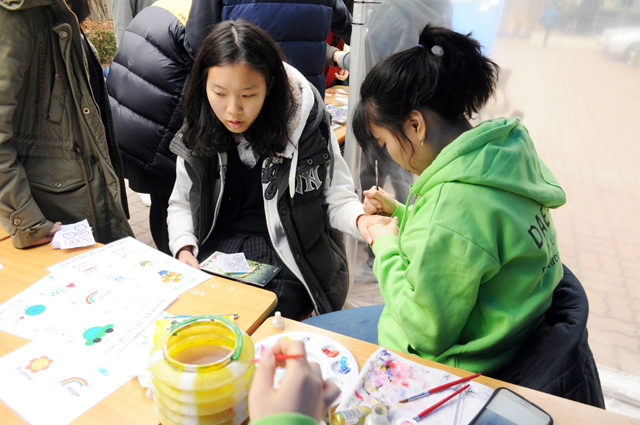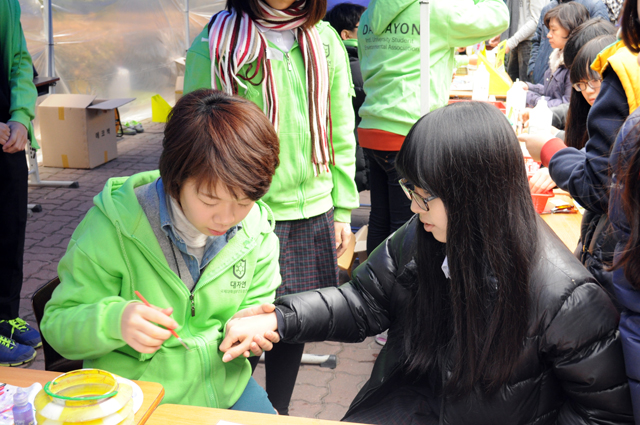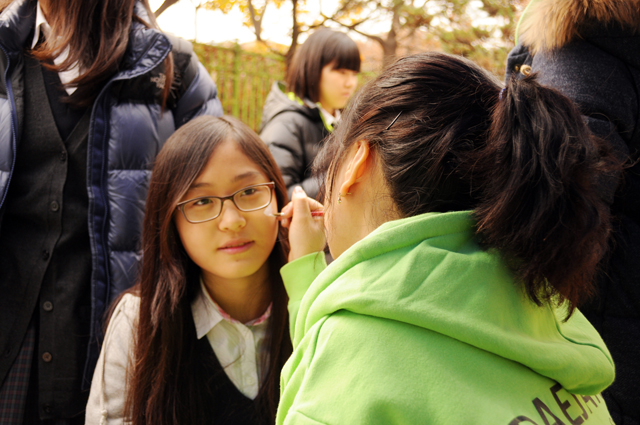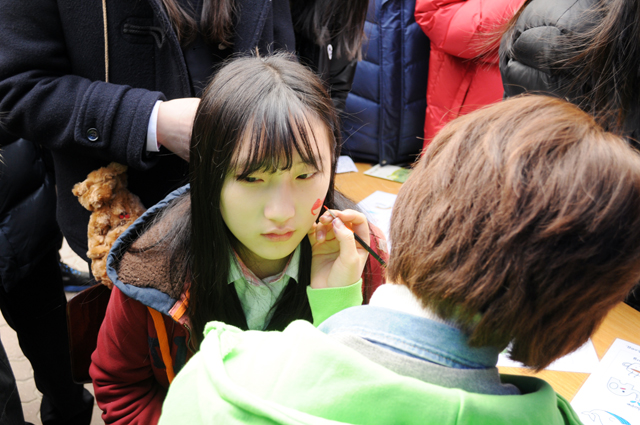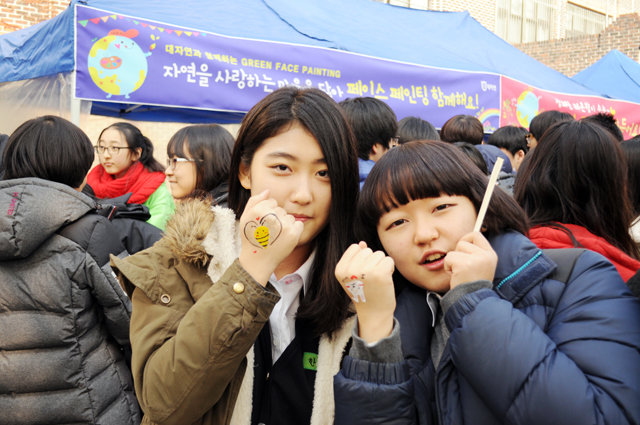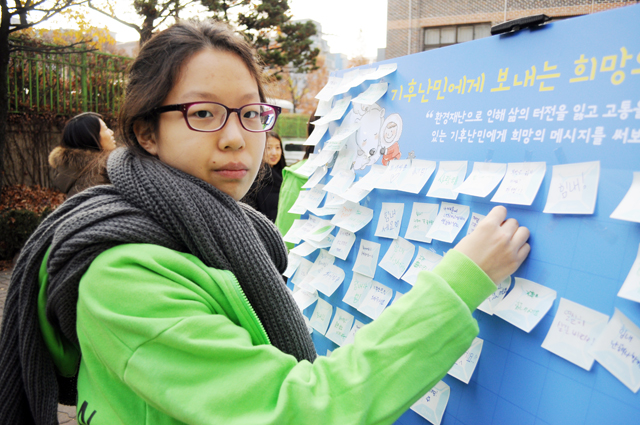 Here is the 'Hopeful Message to climate refugees corner' who lost their living foundation.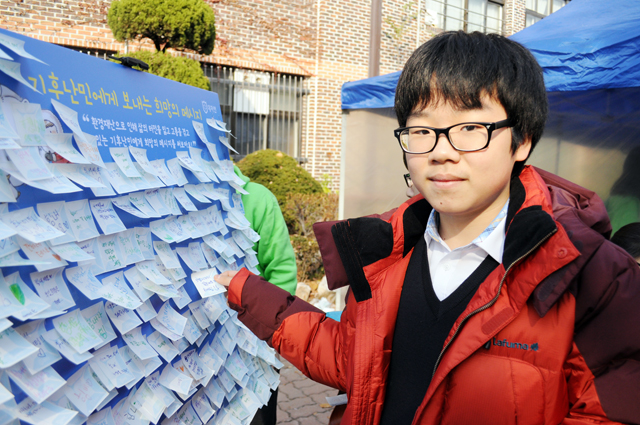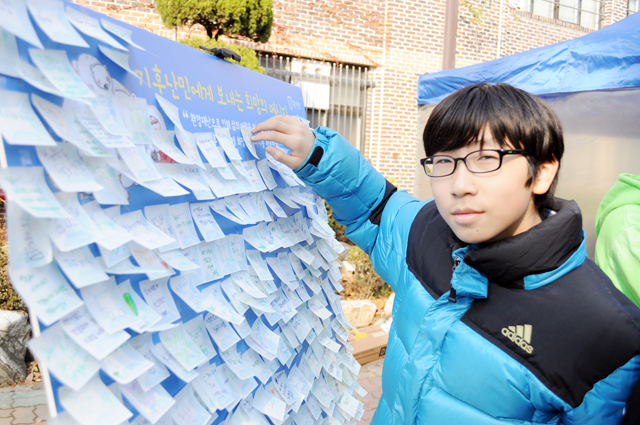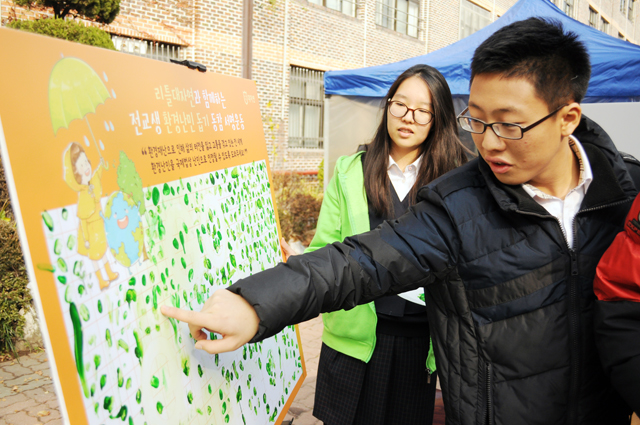 This is the last, signature collecting corner to help environmental refugees.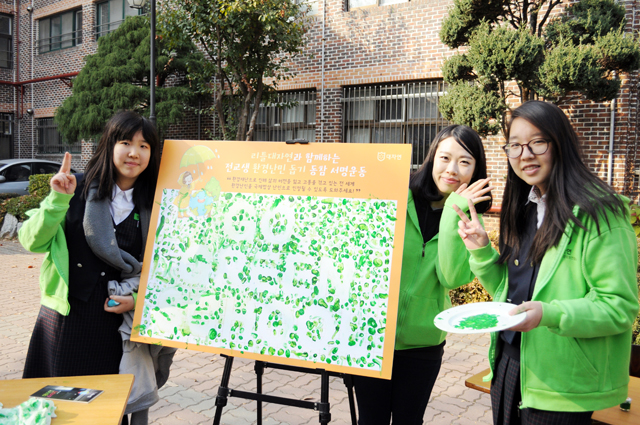 Can you see the letter in this picture?
GO GREEN SCHOOL!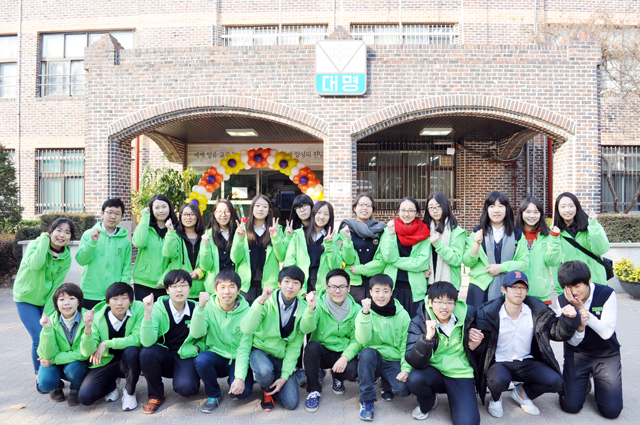 After finishing all activities, Little Daejayon members and Daejayon's teacher took a group picture all together.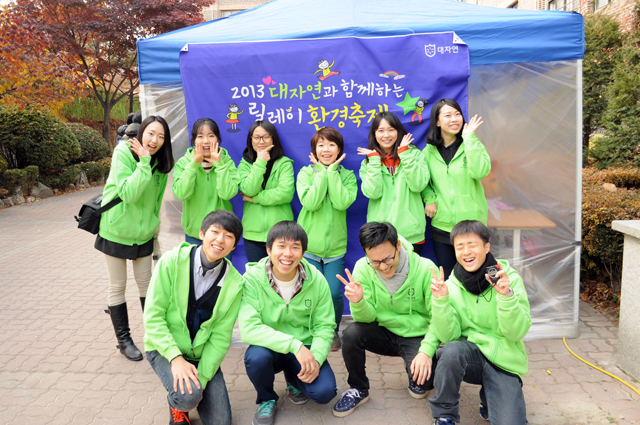 If there is somebody who is concerned with the environment and wherever you are, Daejayon will be going to support with positive energy!