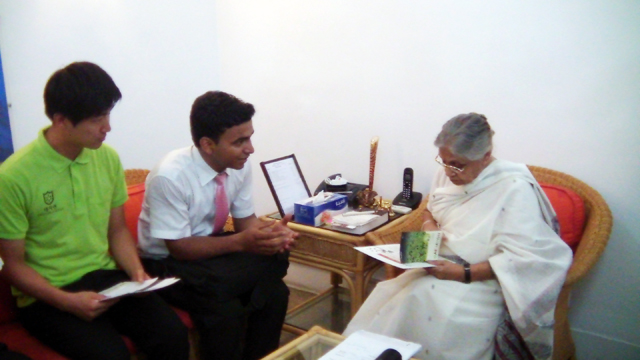 She is Sheila Dikshit, the chief minister of Delhi, India. It is the same position of the governor in Korea.
The chief minister, who is interested in women's right as well as environment, showed her support about enthusiastic activities of Deajayon.
She was told about environmental activities of university students visiting India from Korea and then introduced a representative of the ministry of Environment who could work with Daejayon.
She also invited us to "Plantation Ceremony" hosted by Government of Delhi, India.
After that, Daejayon carried out "IGCAUS" activities, seminar and various campaigns with Delhi University students and citizen of India.
Please read this at "Green Campus Activity."