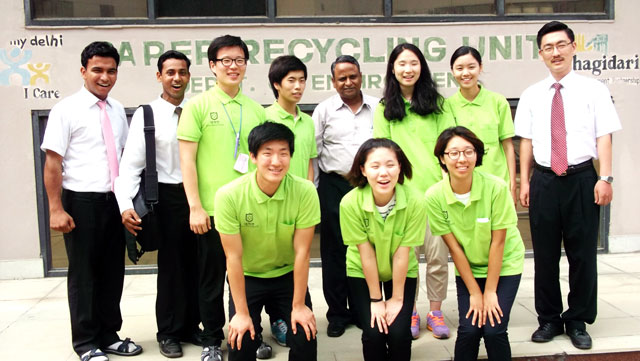 July 2012, Daejayon visited the Ministry of Environment of India.
We held a meeting with Dr. B.C.Sabat, the chief science officer of the Ministry of Environment.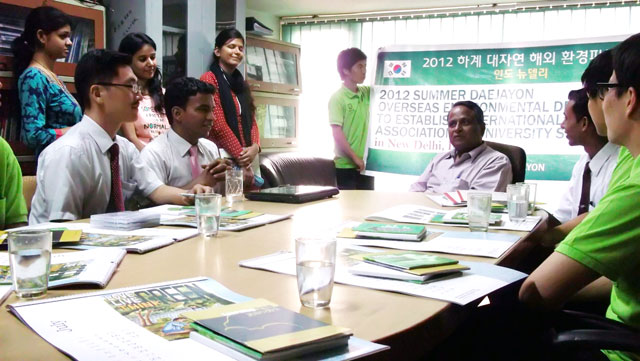 He had a lot of interests in activities of Daejayon.
He said there is "ECO-CLUB" in India which is similar to "Green School" of Daejayon.
About 2,000 universities and colleges joined the "ECO-CLUB" and its goal is to make people think of environmental issues by themselves. ECO-CLUB assigned the environmental activities such as waste disposal problem, water conservation, air pollution, and greening activity.
Students also joined discussion, quiz activity, environmental essay contest and so on.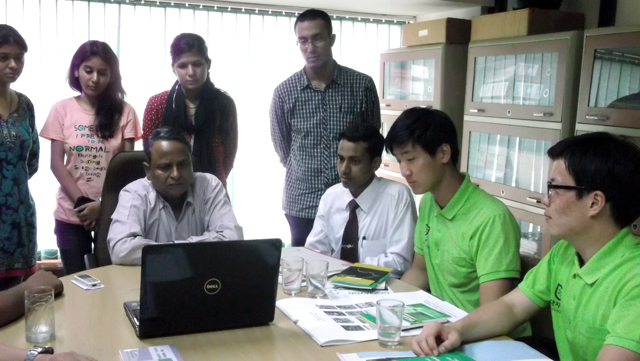 In case of Daejayon, environmental education and activities are conducted by university students so, if these programs are carried out in cooperating with each other, then it would be more worthy activities.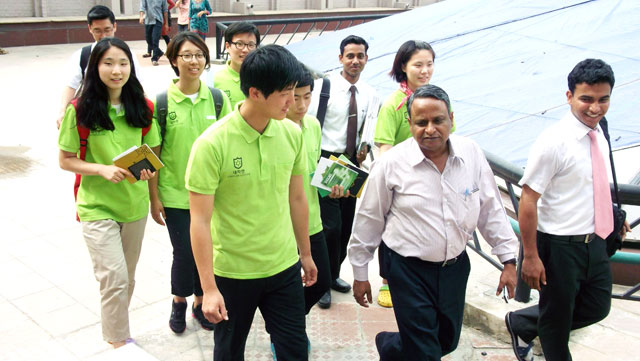 Daejayon also visited paper recycling facility and biogas facility.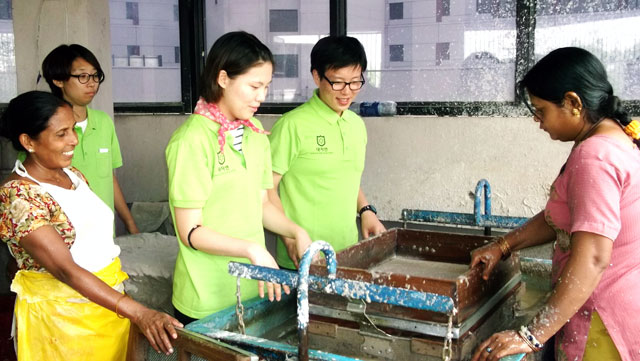 We also tried it and could feel the warm heart of India, considering environment.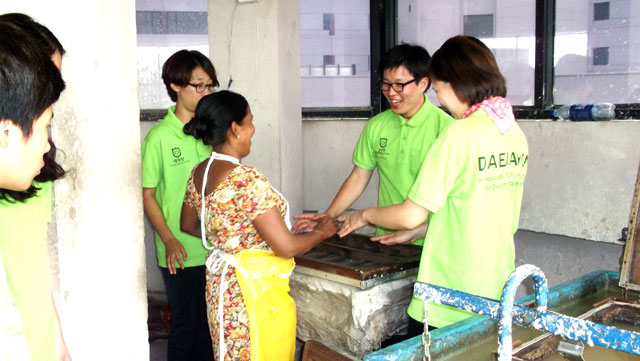 Daejayon and Dr. Sabat also discussed continuous exchange and cooperation activities
through signing a MOU.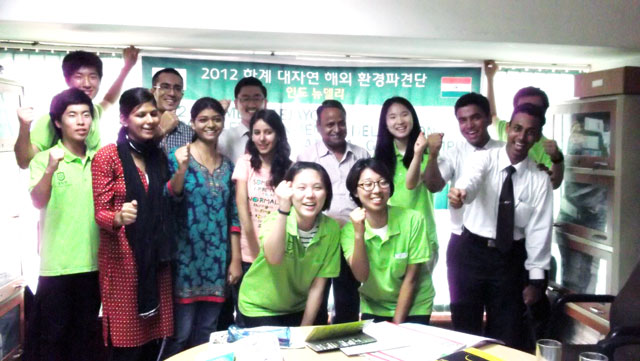 We would come back with the story of "Green Campus" activities which will be carried out by India and Deajayon together!