7. AFFORDABLE AND CLEAN ENERGY

11. SUSTAINABLE CITIES AND COMMUNITIES

13. CLIMATE ACTION
The second day of Campus Walking Zone Campaign
with Seoul Women's University club SWU BEST and DAEJAYON!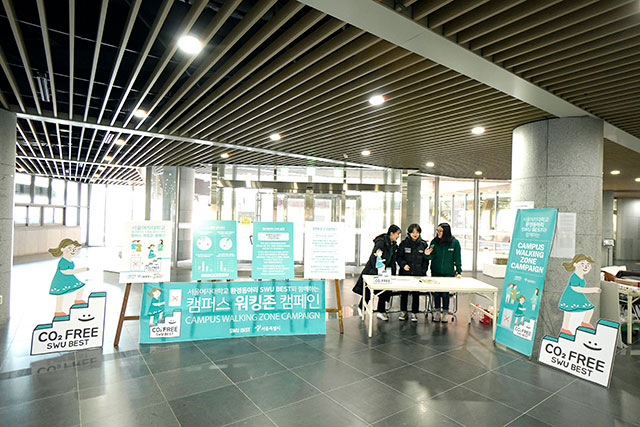 On the second day, we held the campaign at 50th Anniversary Memorial Hall
where there is a huge space!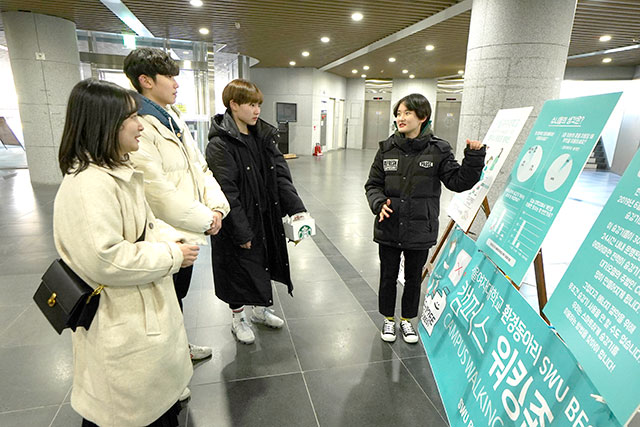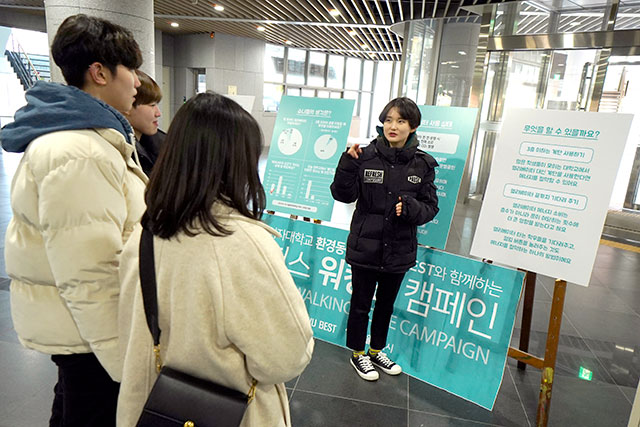 Lots of students listened to our explanations carefully.
They were surprised when they heard the number of elevators in Korea!
Did you know that Korea has the 3rd largest number of elevators in the world?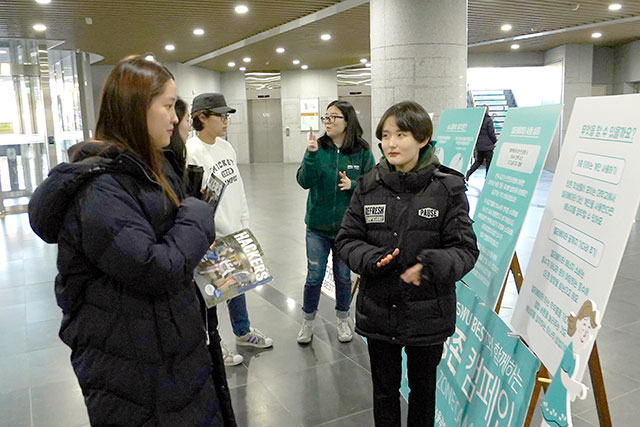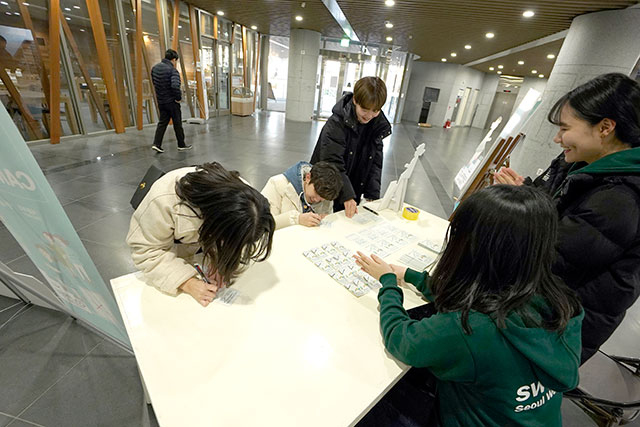 After the campaign many students said that they will use stairs more!
We, SWU BEST will keep on working to let students participate
in the Walking Zone Campaign. :)