12 SUSTAINABLE PRODUCTION AND CONSUMPTION
Hello! We are Planteers~
We launched a disposable plastic replacement Campaign.
We planned to show the replacement of disposable plastics to students, teachers and officers of campus.
Each of my 5 team members collected plastic spoons, bottles, cups and plastic bags.
More than 130 people visited the booth.
The professors were surprised that young students like us are aware of the issue with disposable plastics.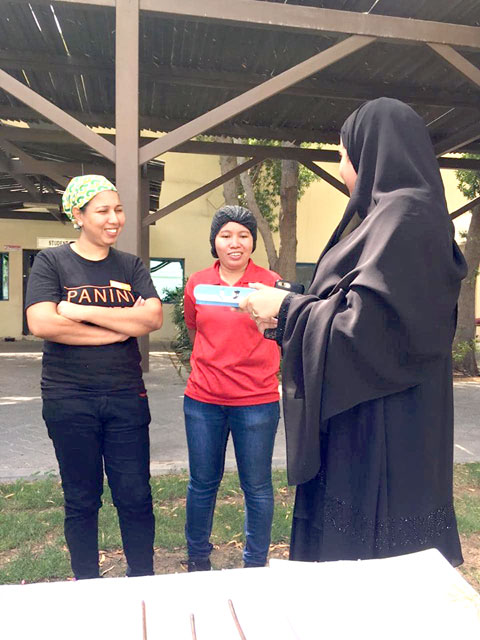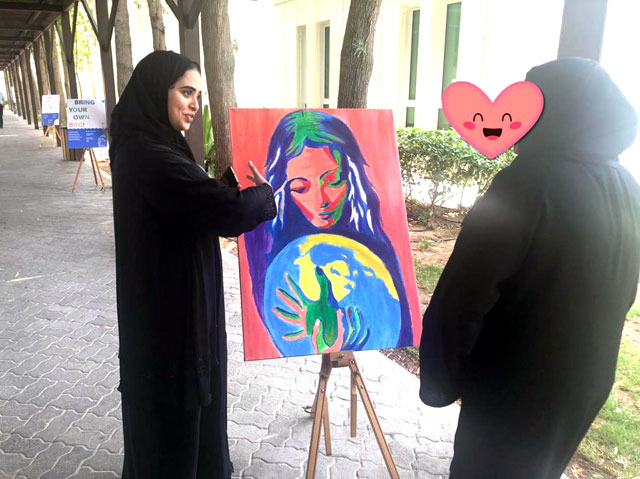 Lulwa's painting that draws interest of students.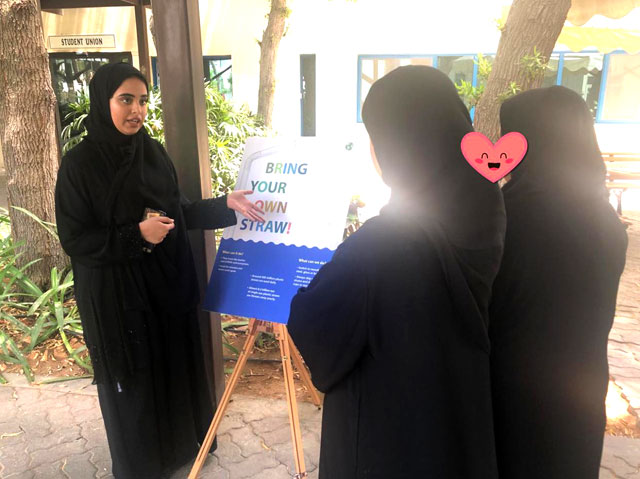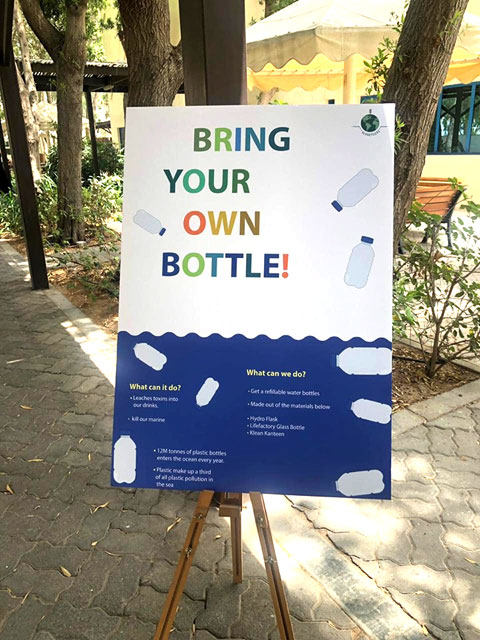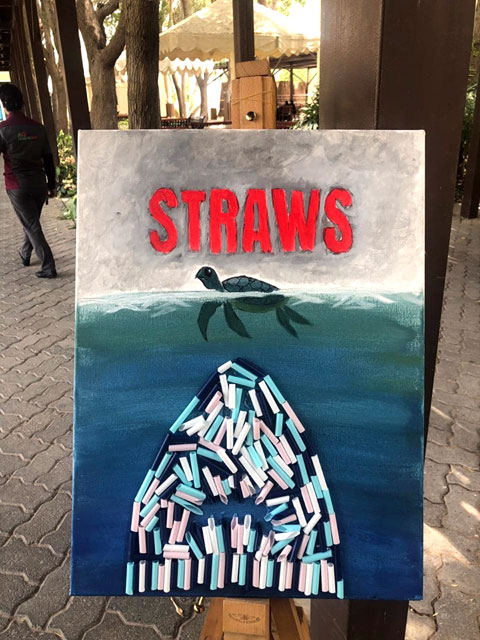 Mahara Al Khaabi, one of the club members created 5 posters about disposable plastic.
Also, the disposable plastic cups and bottles brought from a campus were made into an art.
Today's campaign was so amazing experience!