11 SUSTAINABLE CITIES AND COMMUNITIES


12 RESPONSIBLE CONSUMPTION AND PRODUCTION




Hello! We are Team PriceLess from Korea.
We went to the Innisfree store with empty bottles in Jongno, Seoul on this Monday.

Our main concept of this project is upcycling.
There are not many places in Korea to obtain the information about upcycling.
So, the main criterion of our team was 'How familiar is this place to introduce upcycling.'
And actually, most Korean already know Innisfree
since it is one of the most famous Korean cosmetic brand.
In particular, this store is not only a place to sell products,
but also a place to promote Innisfree's Eco-Recycling Program!
So, we think 'Innisfree store with empty bottles' is the best place for us to learn upcycling.

This store is designed by Innisfree to share the 'collection of empty bottles' campaign
that have been carried out since 2003 with the consumers.
It encourages people to drop off their empties at any innisfree store
(and soon via their website) by rewarding them with points.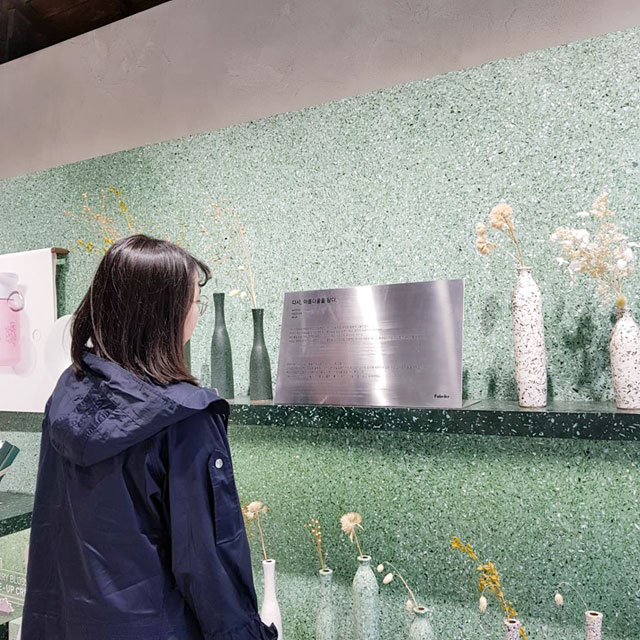 In that shop, the cosmetics are on display just like other Innisfree store,
but It is characterized by its finished materials that have crushed 230,000 empties.
Also, from the wall, display shelves, and interior accessories,
70% of this place is filled with upcycling empty bottles.:)
One part of wall is full with the Innisfree's Eco-Recycling Program promotion materials.
Video media about how the empties change into that space has always been turned on,
allowing many people to learn about the information of the empty bottle upcycling!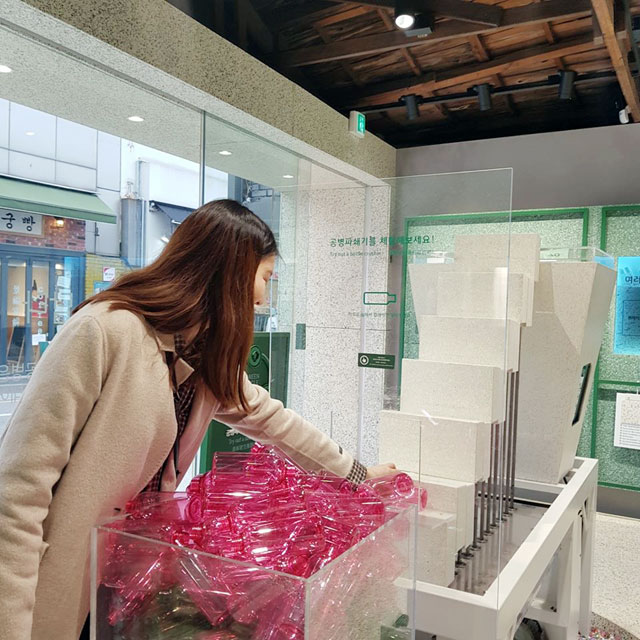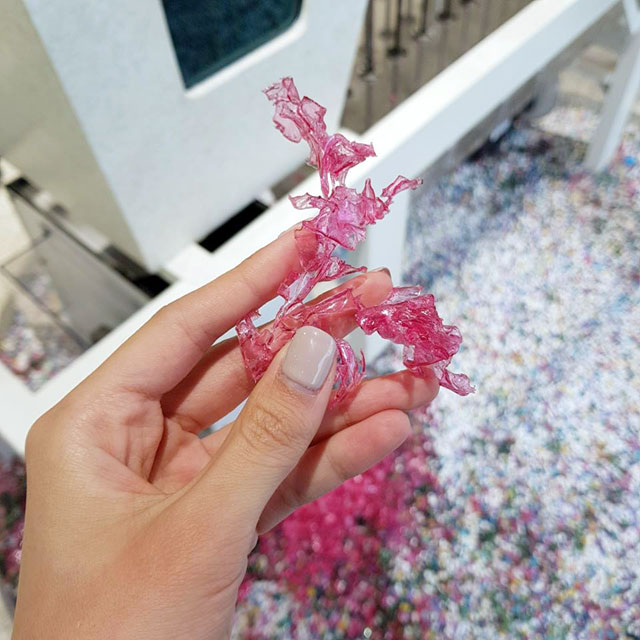 At the entrance of the store, there are empty bottles and the empty bottle crusher.
So, we can crush the empty bottles directly and observe the whole process of upcycling visually.
The shredded empty bottles under the empty bottle crusher looks so beautiful
that we can't think they were empty bottles just few seconds before.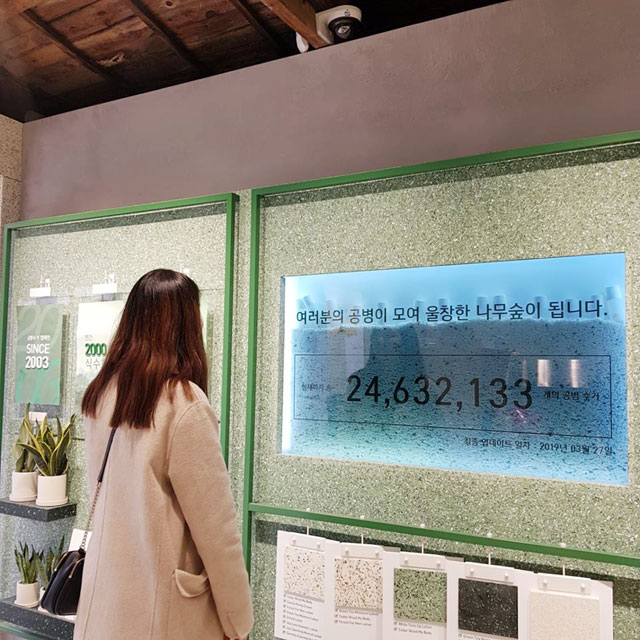 Before we visit there, we thought that upcycled plastics will make people feel awkward.
But the all upcycled elements in the store were harmonious.
We also found that the collected empty bottles could be classified
according to their color or their plastic material, and they were reborn as various types of materials.
And that way of upcycling makes the newly made plastic materials look good.
Upcycling is an activity that creates new value.
It is not just the concept of staying at Innisfree store with empty bottles.
It will be with the project of team PriceLess!
A new value for environment. Upcycling is indispensable to us.