7. AFFORDABLE AND CLEAN ENERGY

11. SUSTAINABLE CITIES AND COMMUNITIES

13. CLIMATE ACTION
Today online result report meeting was held with students from 7 university clubs
who participated in the Minimal Energy Campus Life Project hosted by DAEJAYON
and supported by Seoul Metropolitan Government and Green Seoul Citizen Committee.
[Participating Clubs]
KUSEP from Korea University
Ecogardien from Dongduk Women's University
Green Project in Afterschool from Seoul National University
Reskku from Sungkyunkwan University
SEM from Sookmyung Women's University
Yongreen from Yonsei University
E-NERGY from Ewha Womans University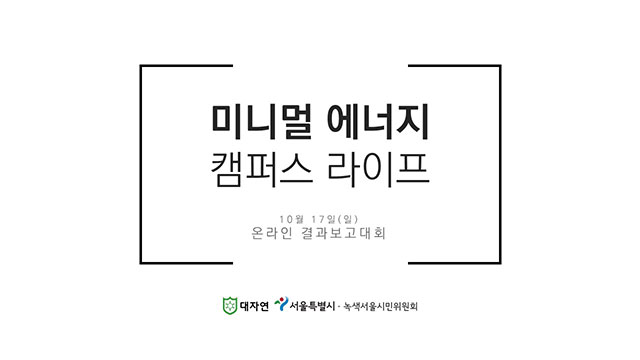 Students shared the Green Campus activities that were conducted in various ways
such as, fostering green uni and green uni leaders, creating green campus zone,
practicing minimal energy in daily life, online seminar, making short posters and surveys,
although there were many online classes due to COVID-19,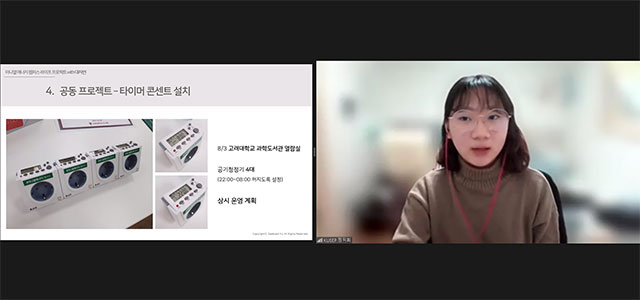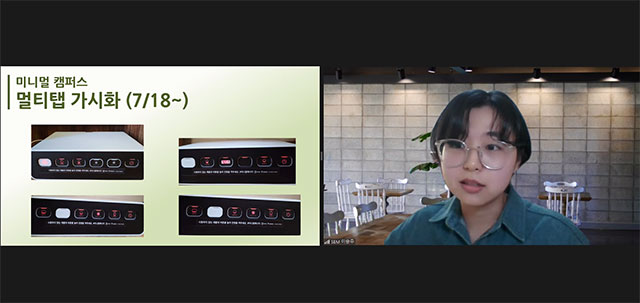 Students installed timer outlets that automatically shuts off power
at dawn and weekends when electronics aren't used.
Also, they installed power strip organizer that helps to easily turn off power
by organizing plugs that are not used.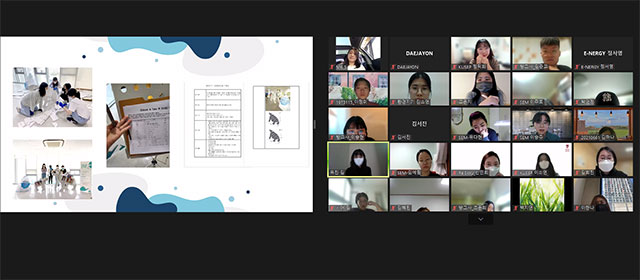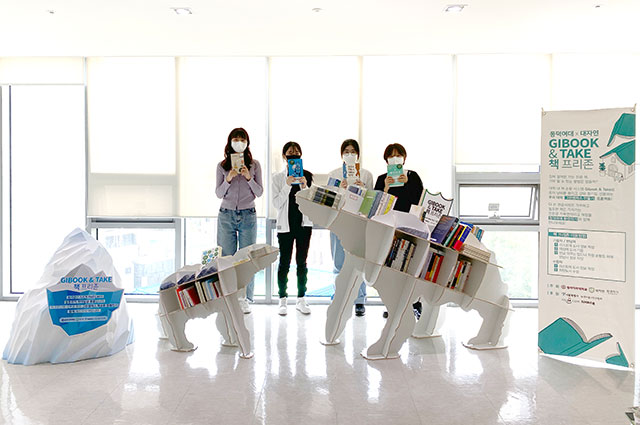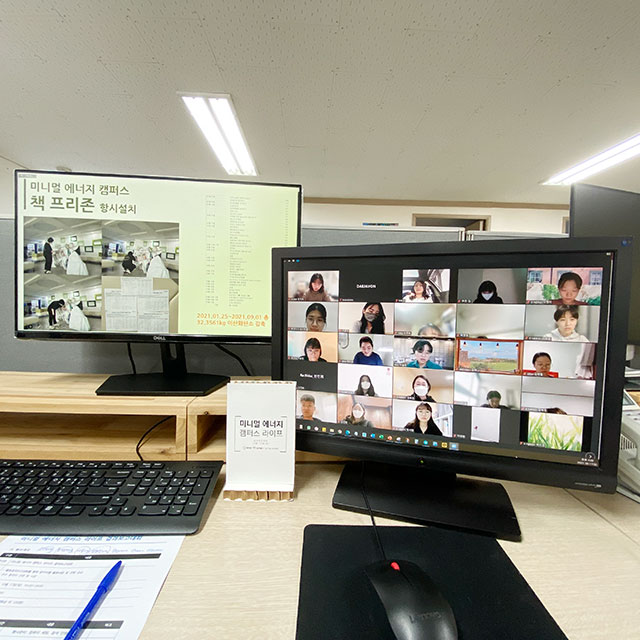 Seoul National University and Sookmyung Women's University
continued their book circulation activity,
which we installed the Gibook & Take Book Free Zone last year.
This year Dongduk Women's University installed a polar bear bookshelf
and made CO2 Reduction Green Campus Zone by paper saving and resource circulation.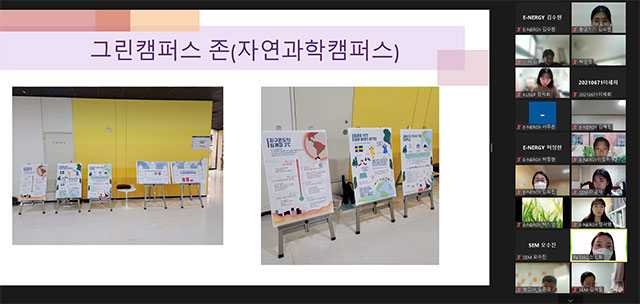 Yonsei University carried out their energy reduction movement on campus
by designating energy-free zone seats,
where you are not allowed to use electronics in the reading room.
In Sungkyunkwan University, Korea University,
Sookmyung Women's Univeristy and Seoul National University,
Green Campus Zone was created
in places with large floating populations and campus notice board,
promoting the activities of minimal energy and green campus by installing paper panels.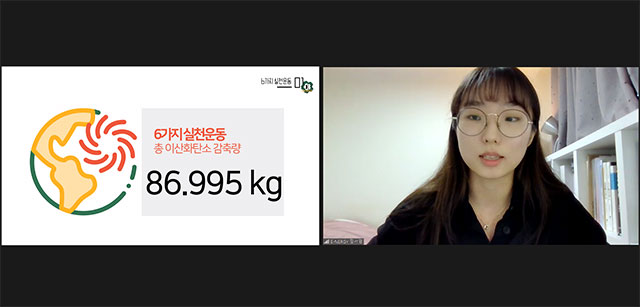 Students also promoted the minimal energy life campaign activities
such as emptying mailboxes, erasing unused apps, organizing cloud data,
unplugging, attaching name tags on electronics, installing power strips
and charging electronics within two hours
and encouraged the participation of college students.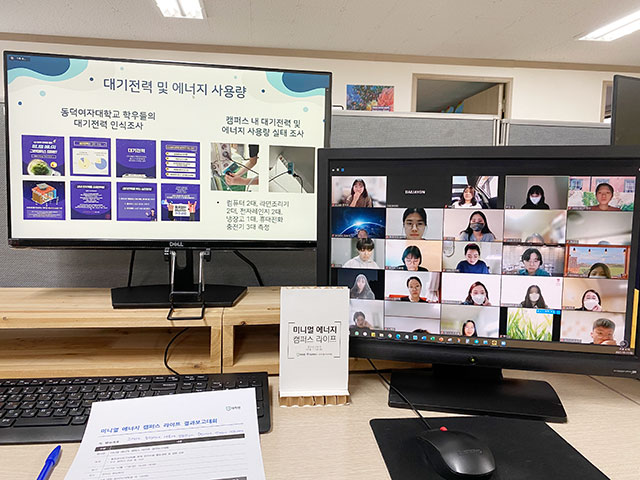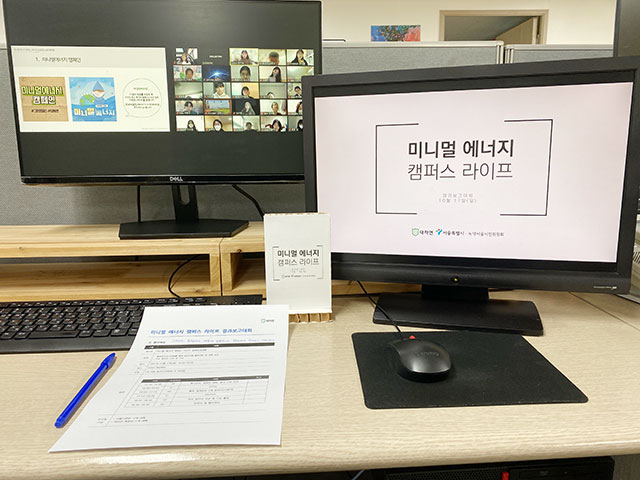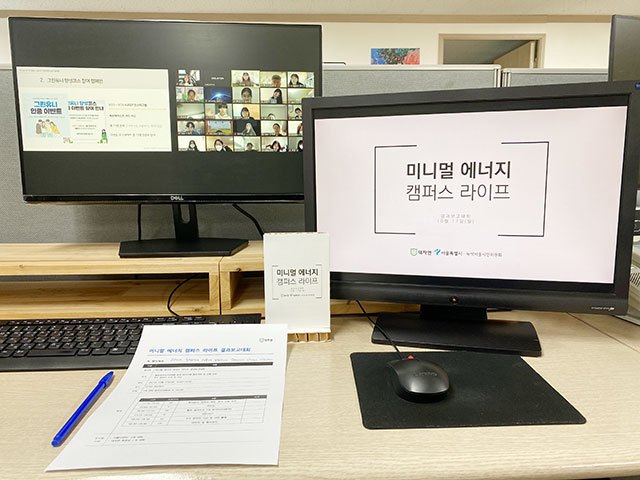 Also, awareness raising campaign and SNS promotion contents was made
based on the survey on the college students' perception of standby power
and energy consumption and standby power of electronic products on campus.
Students completed the Green Uni Education Program and Green Uni Fostering Program
for fostering environmental leaders.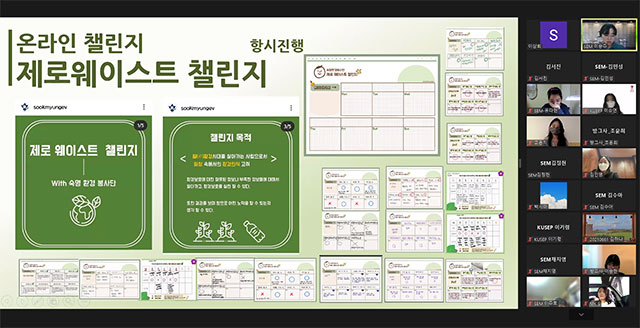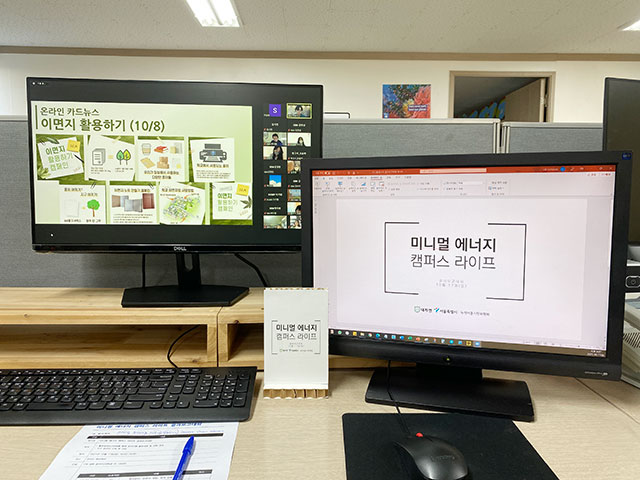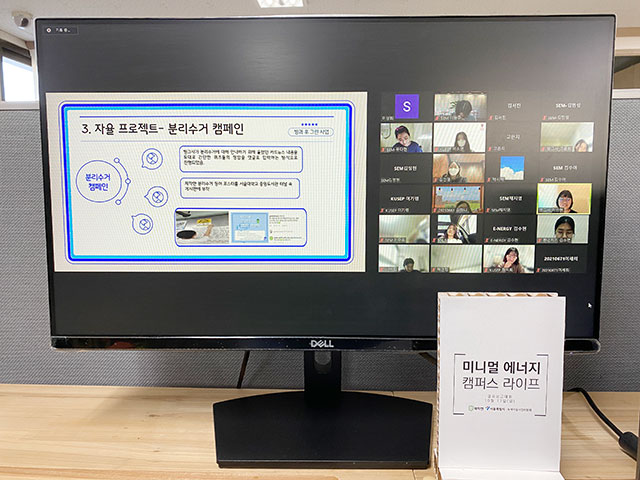 The seven campus clubs planned and conducted green campus activities to reduce CO2
under various themes such as zero waste, proper waste separation,
vegan food and mask recycling.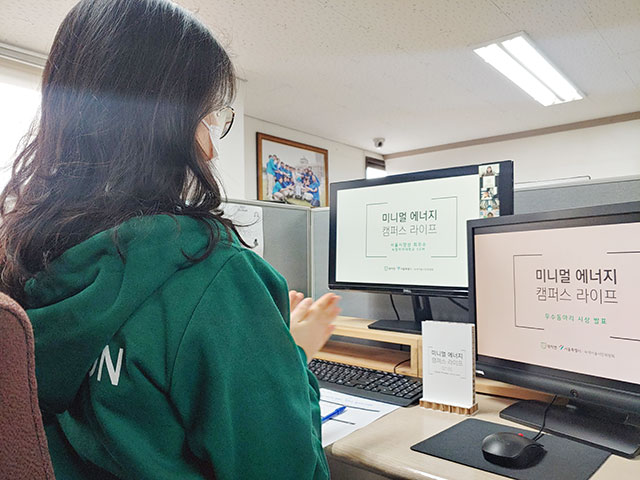 All the clubs worked hard for Green Campus.
The Grand Award (Mayor of Seoul Award) went to SEM,
Excellent Award (Mayor of Seoul Award) went to Green Project in Afterschool,
and the Excellent Award (DAEJAYON President Award) went to Ecogardien!
Look forward to the activities of Minimal Energy Campus Life carried out with DAEJAYON!