7. AFFORDABLE AND CLEAN ENERGY

11. SUSTAINABLE CITIES AND COMMUNITIES

13. CLIMATE ACTION
The online launching ceremony on "Minimal Energy Campus Life" was held
with 84 students from environmental clubs of seven universities in Seoul on April, 18.
It was the first meeting,
that all the clubs gathered before starting this year's Green Campus Project.
Even though it was held in the exam period,
many students participated in the online launching ceremony.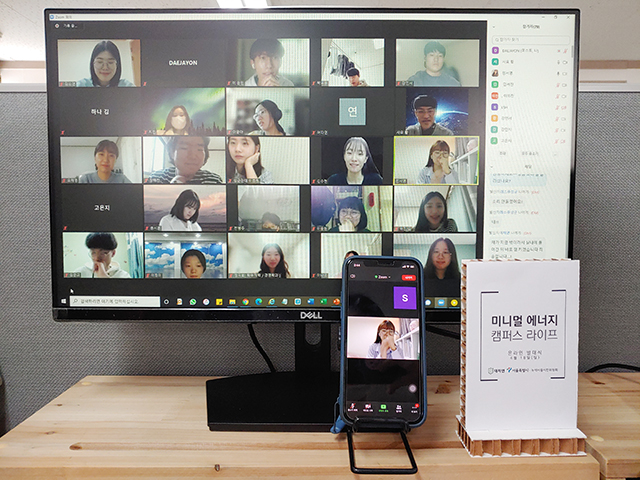 First, we watched the introduction video of DAEJAYON
and listened to a lecture on minimal energy.
Through the lecture, students learned about the meaning of 'minimal energy'
which is a compound word of environmental
and minimal life, receiving satisfaction and happiness by minimal objects.
Also, looking through the standby power and power consumption
of various electronic products on campus,
we looked at ways to raise environmental awareness of college students,
reduce unnecessary standby power and save energy
in universities with is an energy glutton institution.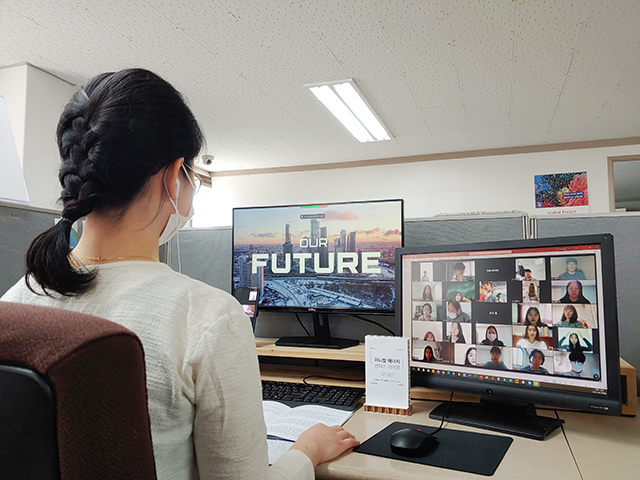 Next, guidelines for this year's Green Campus Project were given.
We look forward to various minimal energy activities
such as standby power awareness survey, installing timer outlets,
making online card news, and campaigns.
Lastly, we had introductions of each club.
Although it was conducted online, we were able to get to know each other
and share various ideas on the green campus activity plans for this year.
Participating campus clubs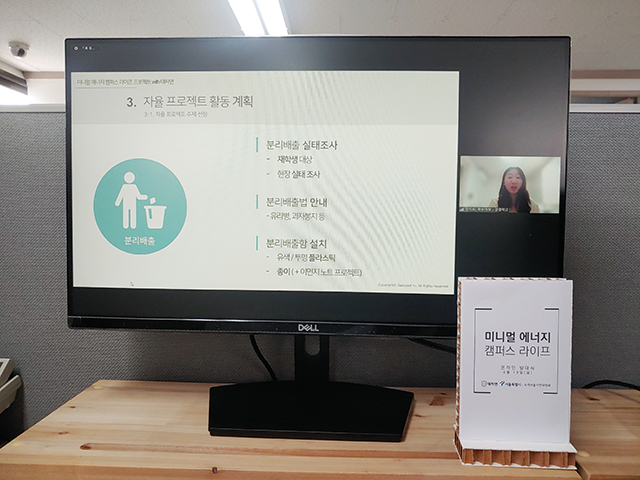 KUSEP, Korea University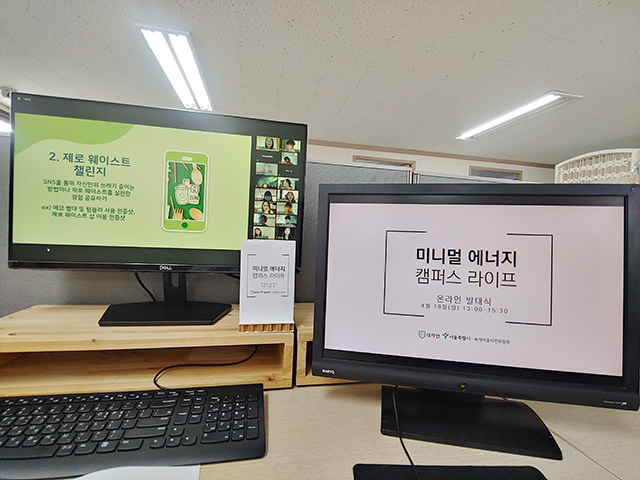 Ecogardien, Dongduk Women's University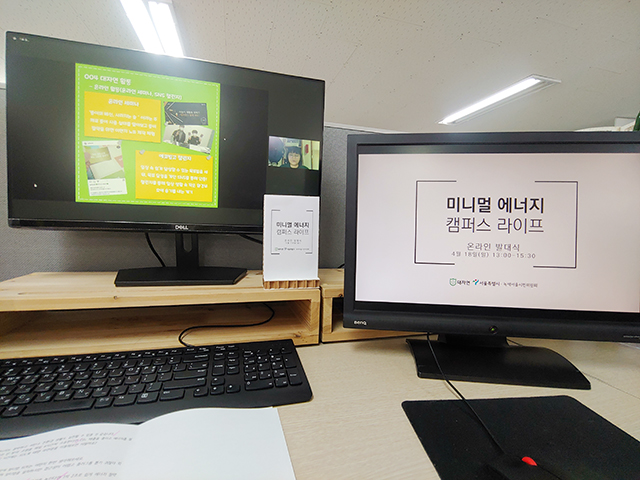 Banggsa, Seoul National Uniceriy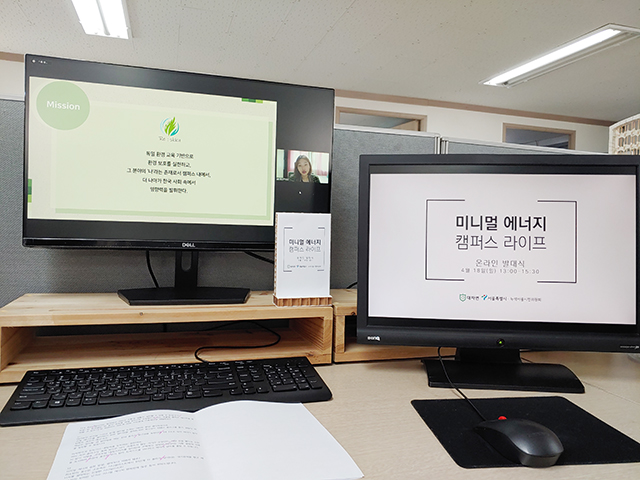 Re:Skku, Sungkyunkwan University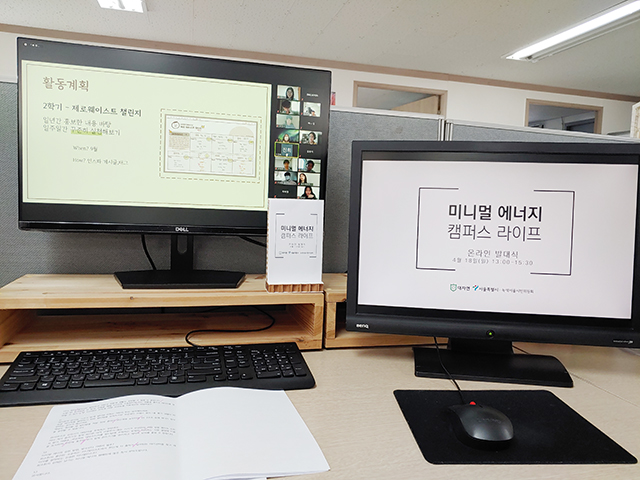 Green Snow, Sookmyung Women's University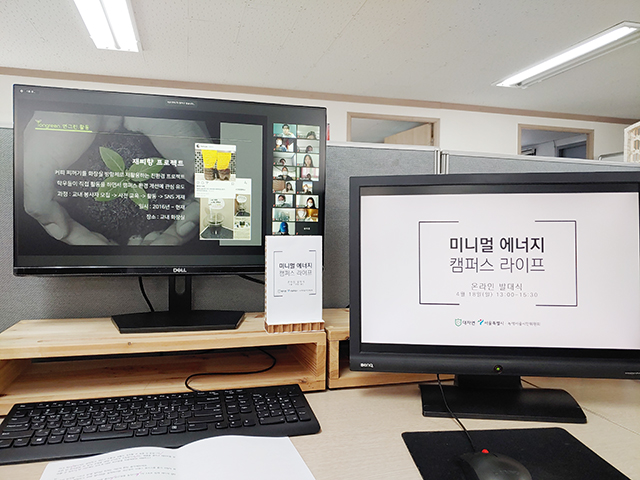 Yongreen, Yonsei University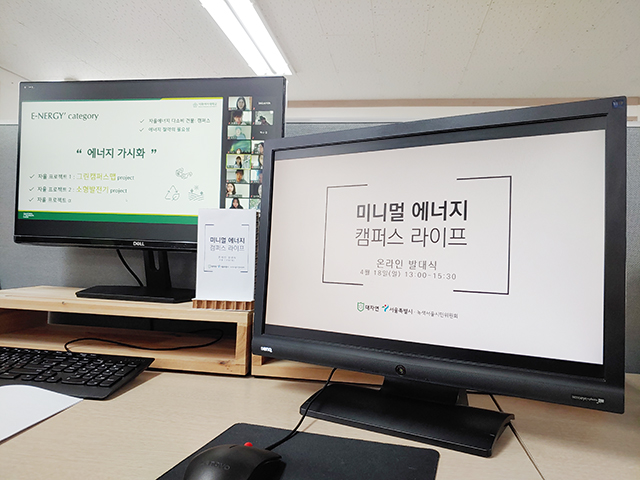 E-NERGY, Ewha Womans University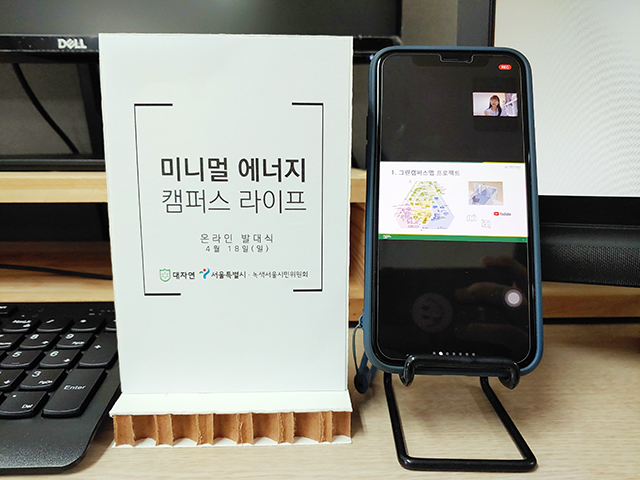 We look forward to your interest and participation
in the Minimal Energy Campus Life campaign,
leaving the least amount of electricity for the sustainable Earth and the environment.