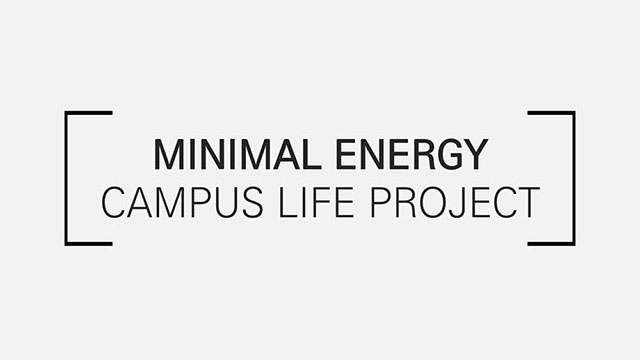 DAEJAYEON was selected as the best performed organization
of the
Green Seoul Practice Contest in 2020
and
will carry out the "Minimal Energy Campus Life" project
with Seoul National University, Yonsei University,
Korea University,
Sungkyunkwan University,Ewha Womans University, Sookmyung Women's University.
Minimal Life, which seeks for satisfaction and happiness
by having only the things that are needed in daily life, is attracting attention.
Reflecting the current trend,
we would like to proceed with the Minimal Energy Campus Life project,
combining campus CO2 emissions reduction
and environmental protection for a sustainable future.
In terms of energy usage by industry in Korean buildings,
the proportion of schools is 11.8%, ranking second after apartments.
Energy consumption soon leads to greenhouse gas [GHG] emissions,
and the GHG emissions of the 32 universities in Seoul is about 400,000 tons annually.
This is the equivalent of the GHG emitted by 155,000 households
in a year for a family of four.
To absorb this, 40.45 million 30-year-old oak trees
or 40 Namsan Mountains are needed.
Harvard University announced "carbon neutral" by 2026
and 100 percent renewable energy by 2050,
while Tokyo University in Japan aims to reduce CO2 emissions to 50 percent by 2030.
Korean universities should also actively make action to reduce carbon emissions.
The climate change problem caused by GHG emissions will only intensify
if the university, that nurtures future generations, does not lead change of youths.
Therefore, it is essential to actively support college students
to participate in the GHG reduction campaign
and build green campus by raising their awareness.
The "Minimal Energy Campus Life" project will provide an opportunity
for college students to discover creative solutions and expand Green Campus.
We will raise awareness and encourage college students
to participate in reducing GHG in universities to solve climate crisis problems
and create a student-led GHG reduction Green Campus
through Green Uni online education, make card news to raise awareness,
minimal energy campus life campaign,
develop ideas for Green Campus activities by each club,
hold online conference, and install Green Campus Zones.
In addition, we will instill a sense of responsibility, as owners of future generations,
by changing the perception of college students
and also lead the participation of the faculty and the administrative staff.
In the future, we expect to establish a cooperative system
between student, faculty, and university,
which will be a systematic activity where each university works jointly.