6. CLEAN WATER AND SANITATION

11. SUSTAINABLE CITIES AND COMMUNITIES

13. CLIMATE ACTION

15. LIFE ON LAND
Today is the long-awaited Plastic Free Campus Result Report Ceremony!
Today, ten environmental clubs that participated in the plastic free campaign during the year
had the time to report the results of their environmental activities.
The award ceremony was held for the best clubs.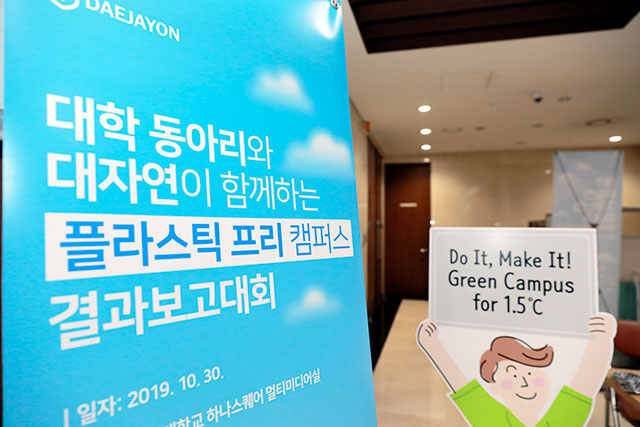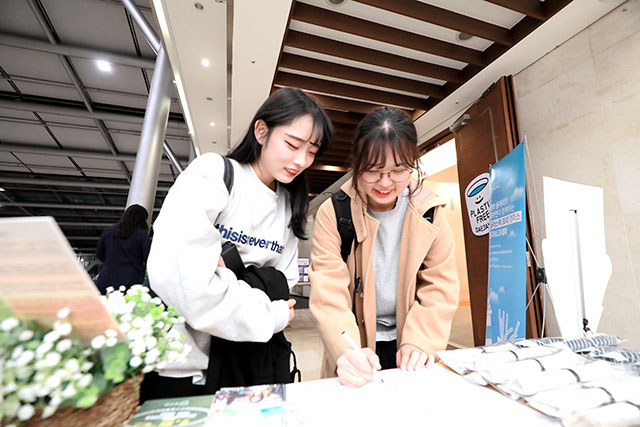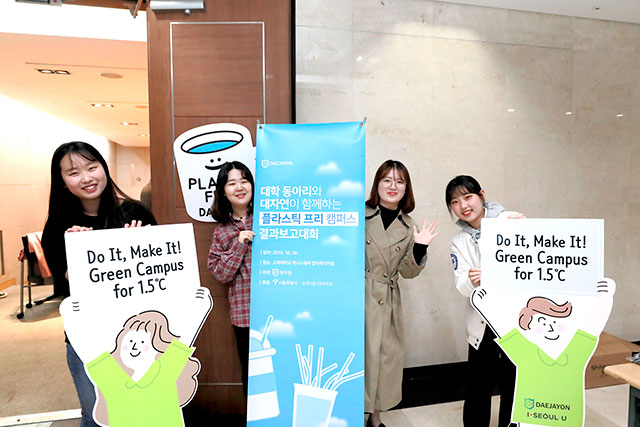 Outside of the venue, there was a photo zone for climate action and 1.5℃!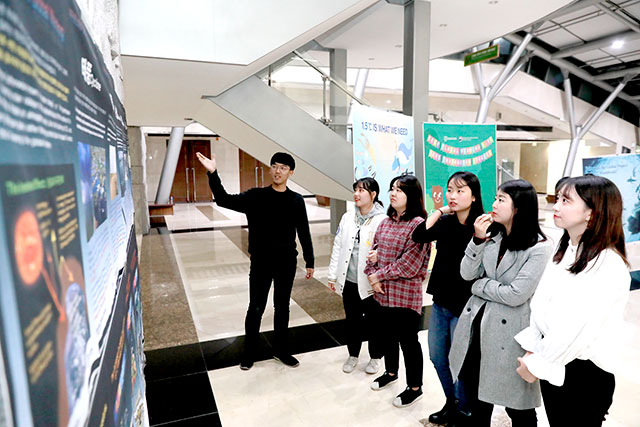 Students are listening to the explanation seriously.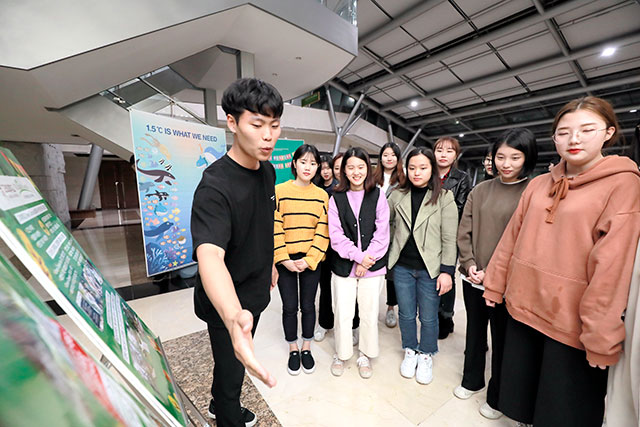 And not only that, Green Campus explanation panel had been prepared,
so the students can learn more about Green Campus.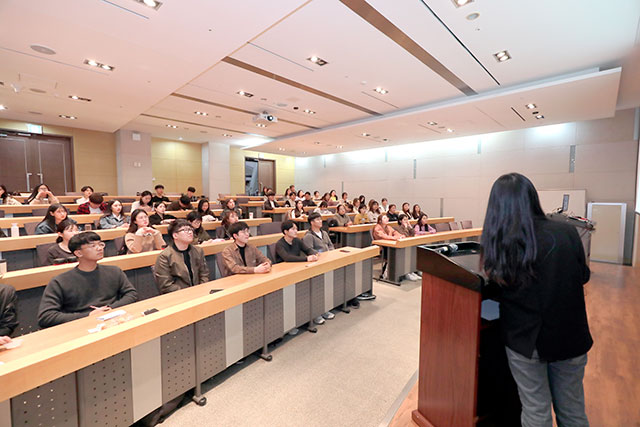 The event has begun in earnest, and student presentations have continued!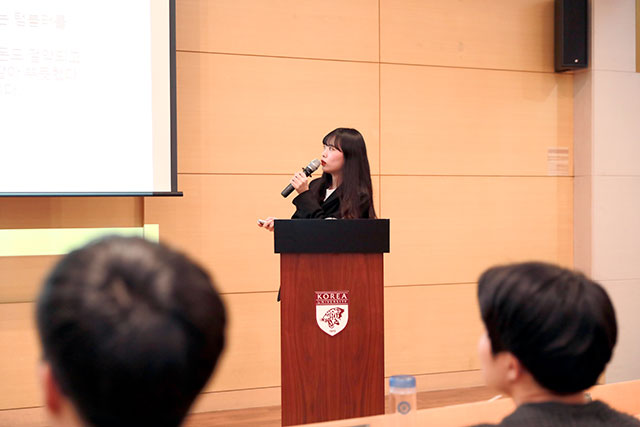 We had time to share good environmental ideas
that would be nice to try and something to be desired.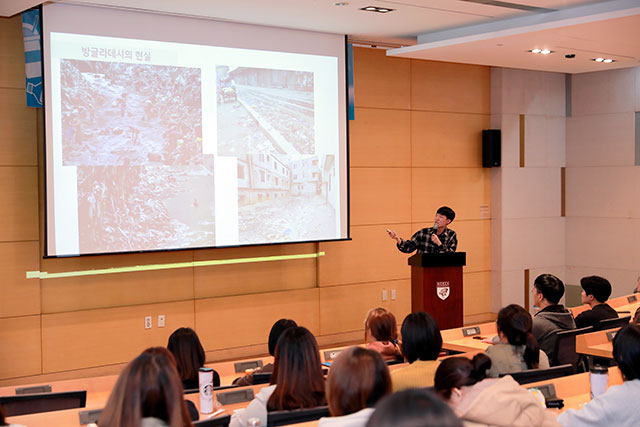 In particular, at this event, Shingu University environmental club Nature Plus
gave a presentation based on the actual situation of plastic use in Bangladesh.
It was a meaningful time to know about the people in Bangladesh suffering from plastic.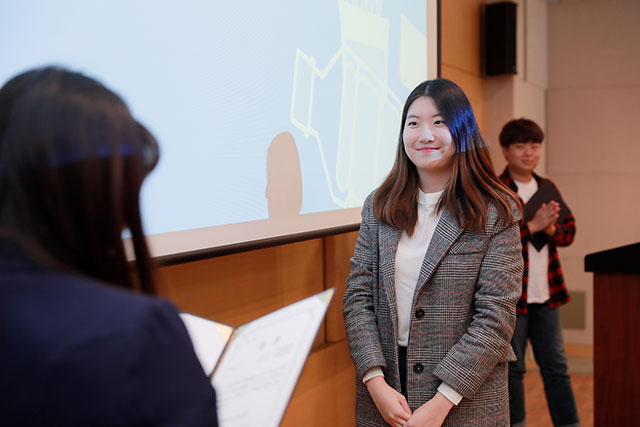 The best clubs were awarded based on their result report.
Who are the best club?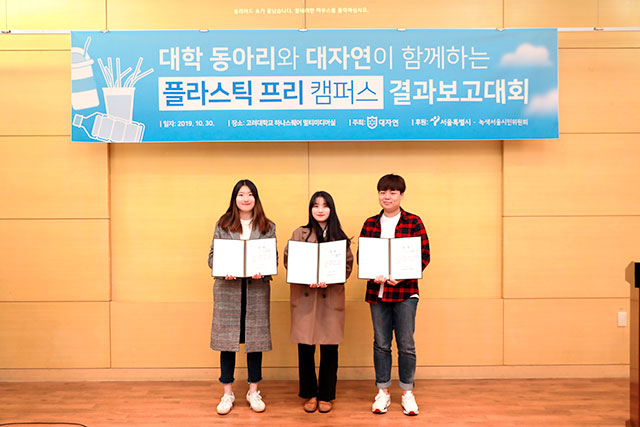 First! Sookmyung Univ. "Green Snow"
Second! Dongduk Women's Univ. "Environmentalists"
Third! Korea University "KUSEP"
The above three were selected as the best clubs
and won the Seoul Mayor Prize and the President of DAEJAYON Award :)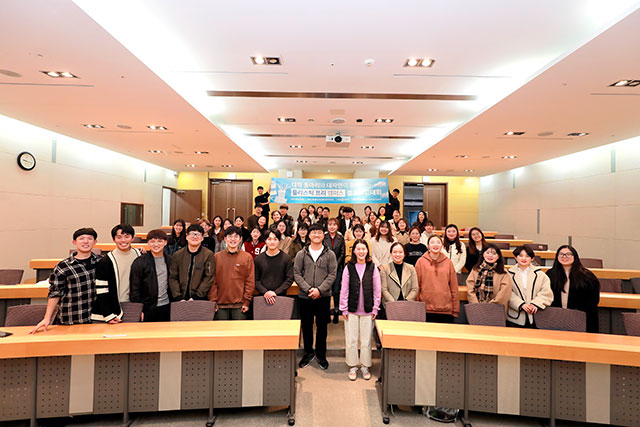 We hope that students who participated in the Plastic Free Campus Campaign
will continue to make efforts for plastic free and Green Campus for a plastic-free world!
Please give them a lot of support.:)