11 SUSTAINABLE CITIES AND COMMUNITIES

13 CLIMATE ACTION

14 LIFE BELOW WATER
On November 1, 8th Seoul Green Campus Student Ambassador Team 5 "E-Keolim"
(Korean meaning attractive, with an "E" meaning attracted to the environment),
ran a campaign at Hanyang University under the title "GREEN Campus I drew."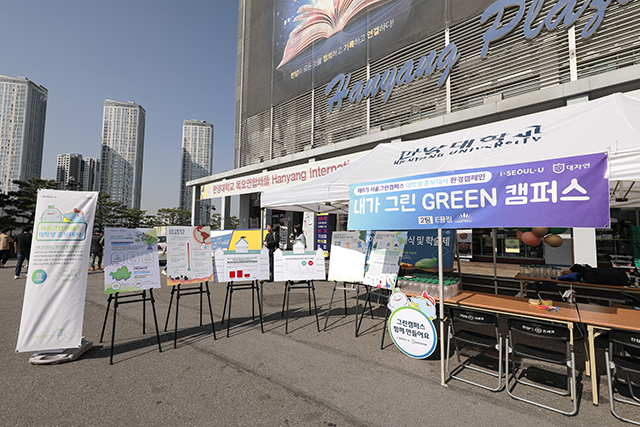 What kind of activities do you think happened?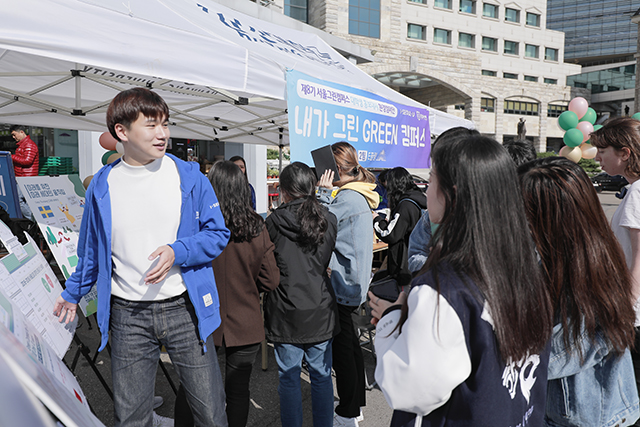 First, the campaign started by describing the panels.
They explained what university students must know about the Green Campus,
including how global warming is progressing, the importance of 1.5℃,
the definition and the role of Green Campus,
the introduction of environmental activist Greta Thunberg,
and the actions people can take for Green Campus.
Many people listened and signed up to support and join the Green Campus movement.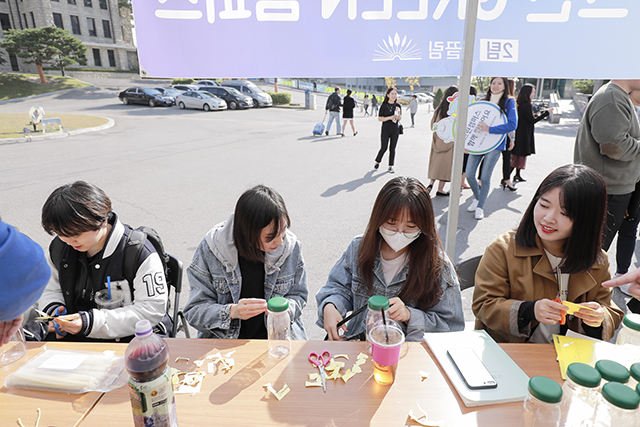 What are they cutting?

It is stickers with penguins, polar bears, seals, and sea lions on them!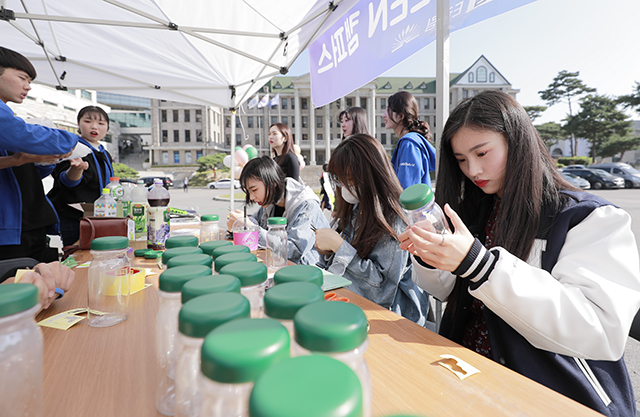 They are also putting the self-made animal stickers on the tumbler.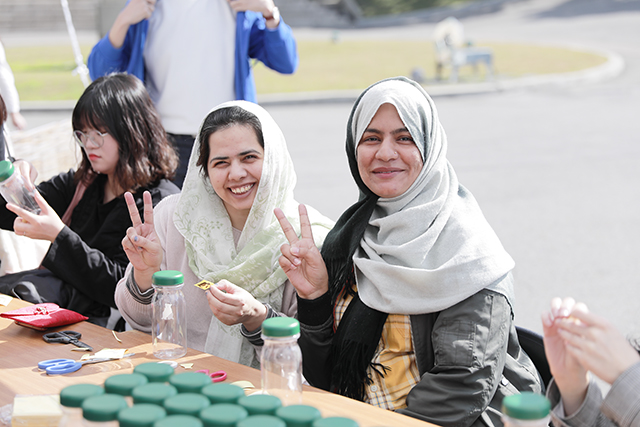 It was an idea booth to create self-made tumblers.
The more people use tumblers instead of disposable cups,
the more animals in the stickers on tumblers will live longer and happily.
Moreover, to reduce the plastic use, they also provided 'rice straws' for immediate experience.

Many people participated even the weather was full of fine dust,
and therefore, the tumblers ran out so fast.
As part of the campaign, those who were holding on the disposable cups
took a time to make self-promise for the green campus.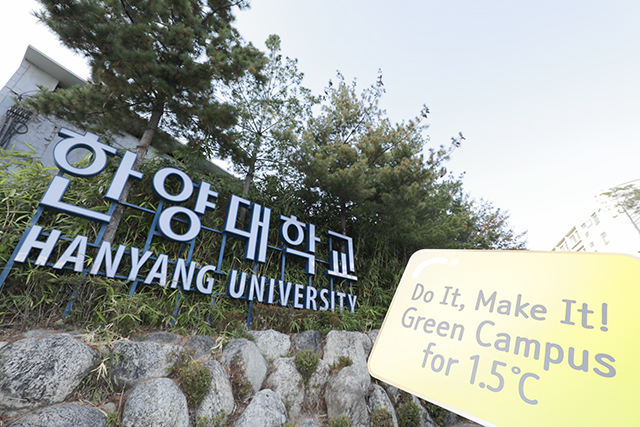 After all, it was a time which people could realize how little actions in our daily lives
could lead to a big change for the entire planet.
Please look forward to the future activities of E-Keolim!