11. SUSTAINABLE CITIES AND COMMUNITIES

12. RESPONSIBLE CONSUMPTION AND PRODUCTION
The 7th Seoul Green Campus University Studnet PR Ambassador Team 1, "GreenHigh"
proceeded the campaign with the topic of "1.5˚C."
The campaign is proceeded at The Children's Grand Park.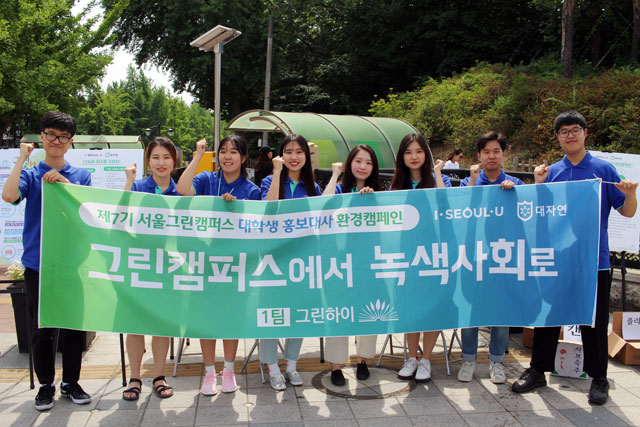 Why did GreenHigh select The Children's Grand Park for the campaign?
That is because since The Children's Grand Park is right next to Sejong and Konkuk Univ.,
citizens nearby as well as the university students can participate at the event. :)
The more people participate in, the more effective the campaign is! No doubt of it!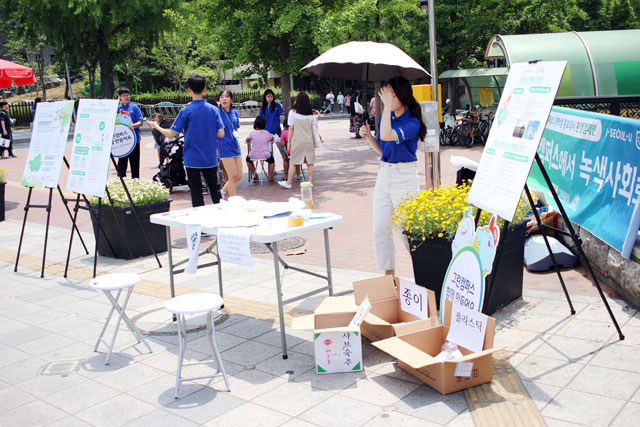 We diligently prepared and began the event.

We organized the campaign with two experience activities and a panel zone!

The experience activities are "Handkerchief Making" and "Waste Sorting Game!"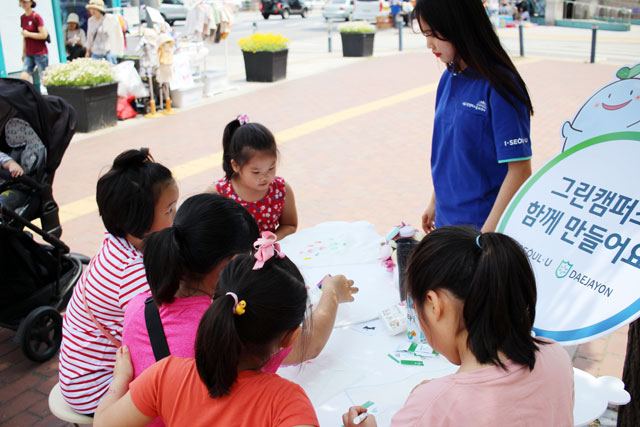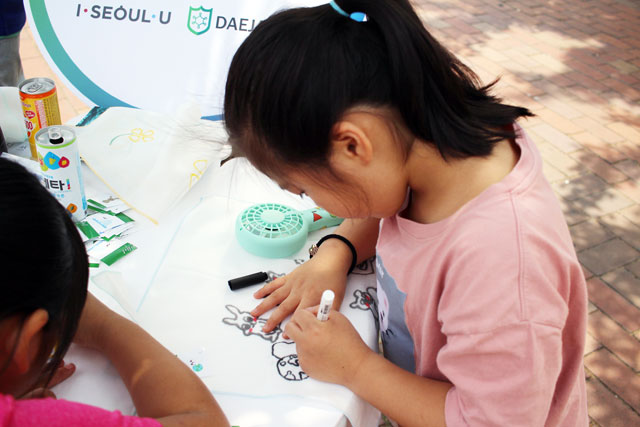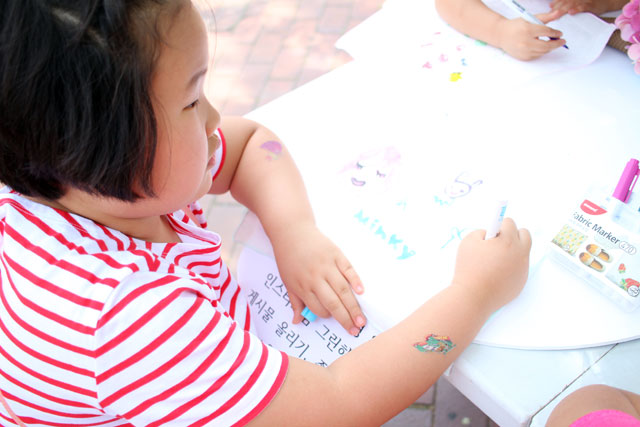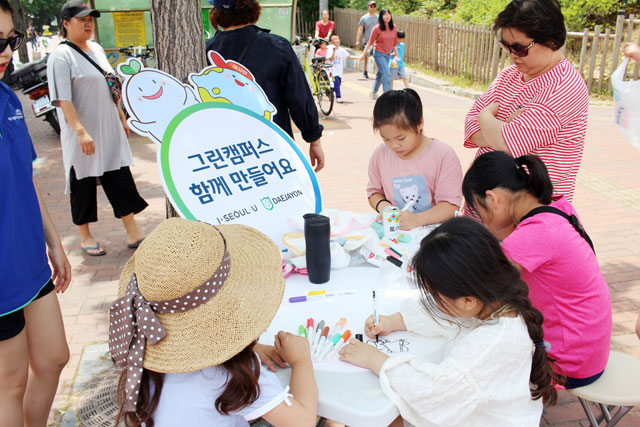 We enjoyed helping little children who are making the handkerchief with a pretty, little hands.
Not just children but also seniors have participated in the campaign!
Boys and girls, old and young, everybody is enjoying the campaign of GreenHigh!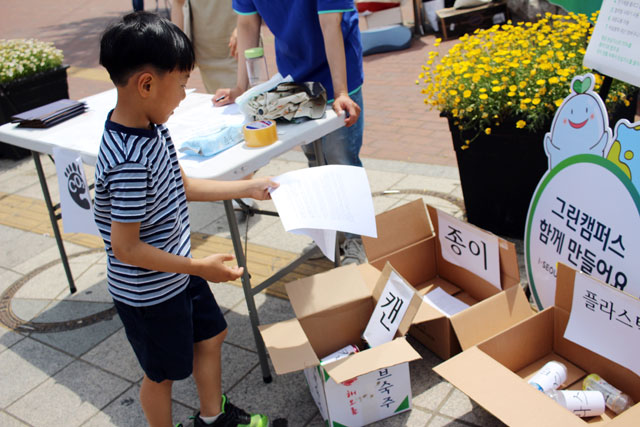 To achieve the goal of earth temperature rise under 1.5˚C,
don't you think it is necessary to use a handkerchief and sort waste?
It was a great time to inform people "joyfully"
about the importance of sorting wast through the game more.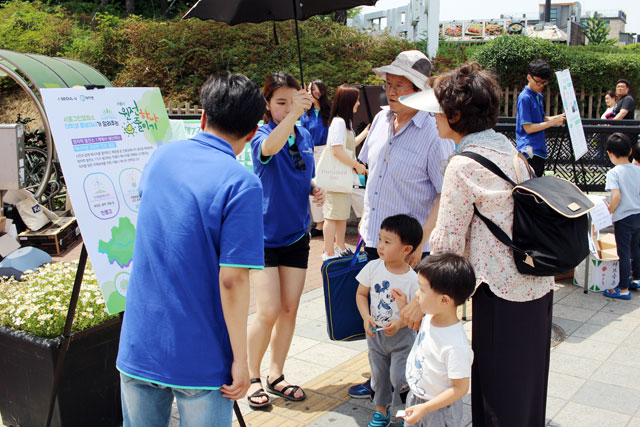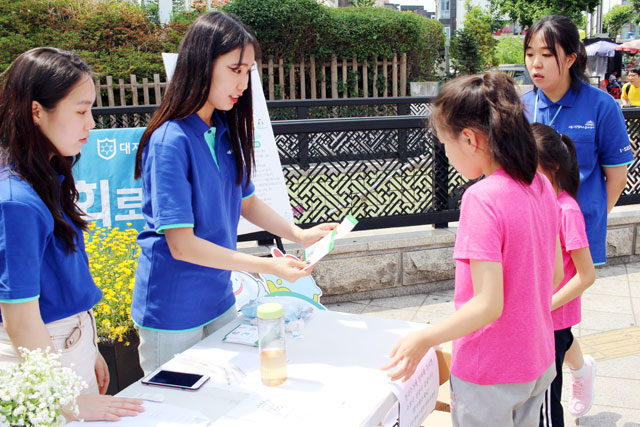 Citizens listened to the explanation of the panel about "1.5˚C" patiently
despite the rays of hot summer sunlight.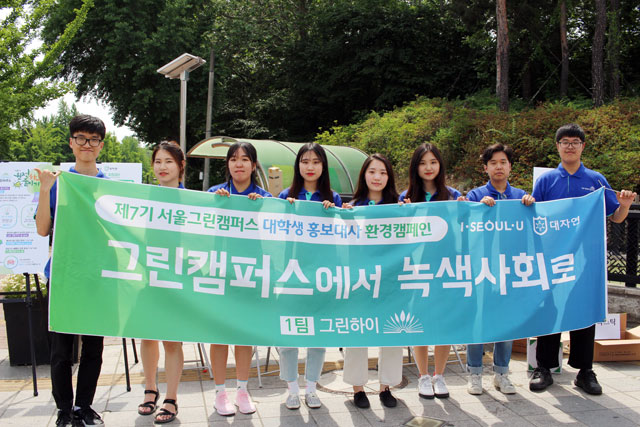 Thanks to the enthusiastic citizens who participated in the event,
the campaign was proceeded so successfully despite the hot weather. :)
Look forward to the great team activities of Team 1, GreenHigh!