7. AFFORDABLE AND CLEAN ENERGY

11. SUSTAINABLE CITIES AND COMMUNITIES

13. CLIMATE ACTION

17. PARTNERSHIPS FOR THE GOALS
The 7th Seoul Green Campus University Student PR Ambassador Launching Ceremony
was held in the first half of 2019 at Seosomun Annex, Seoul City Hall.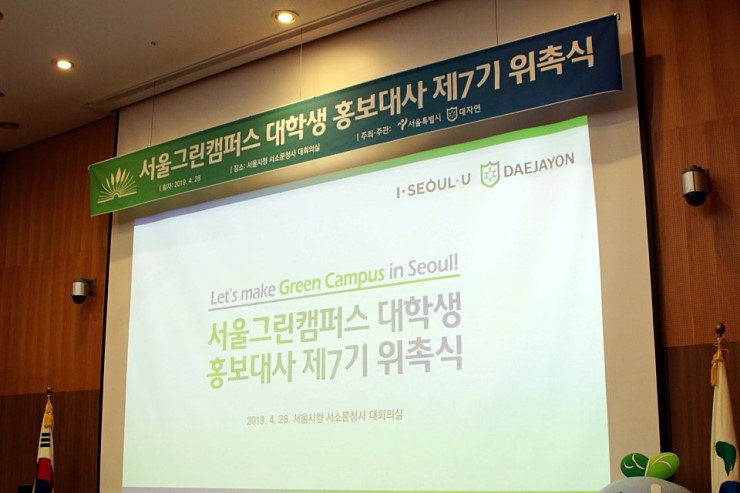 From the entrance of the ceremony hall, the mascots of Seoul Green Campus PR Ambassador,
"Saesagie" and DAEJAYON, "Jayonie" greeted ambassadors! :)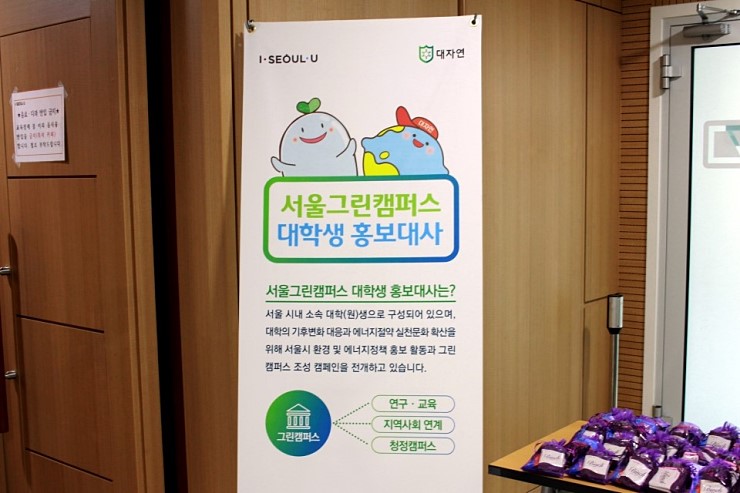 Today's Launching Ceremony consists of various events and special lectures for
the 7th PR Ambassadors who were selected through keen interview!
Especially, Professor HyeJin Jung from Seoul National University gave earnest advises
and encouraged students for the activities to be done through Green Campus Lecture!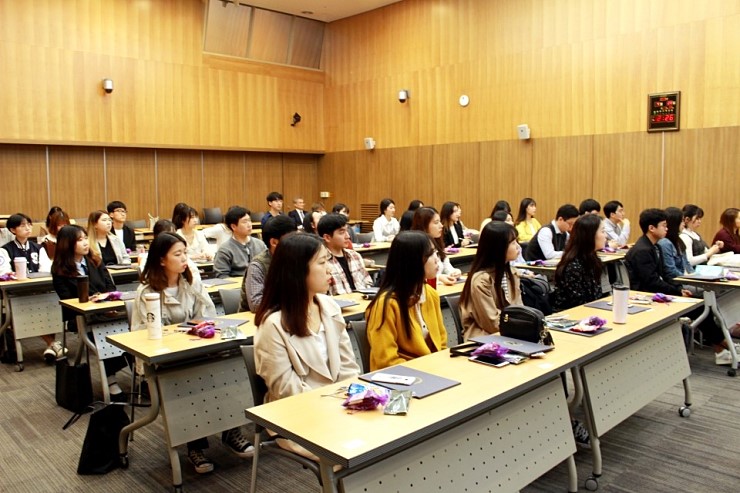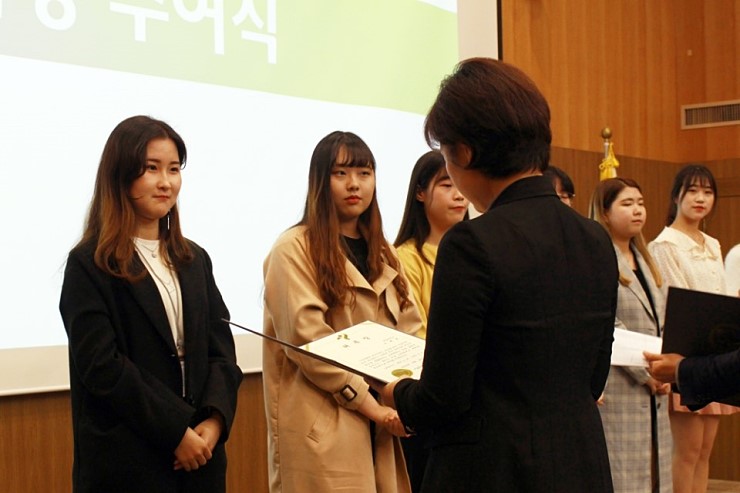 The students who received the certificate of appointment, were filled with determination
and commitment that they will lead the Green Campus Movement as ambassadors!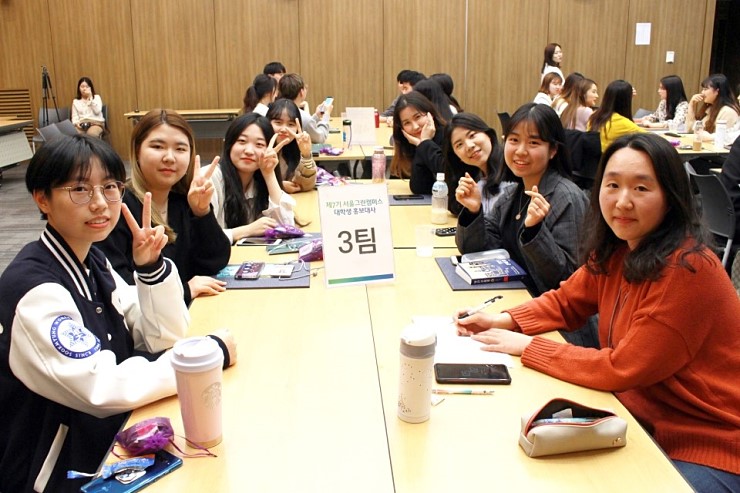 Followed was the team building activity,
the air was so heated due to the presentation of each team's resolution and fancy naming
like Greenhigh, Greeners, Choroguisam, Peak of the Earth's Heat and Greenpong.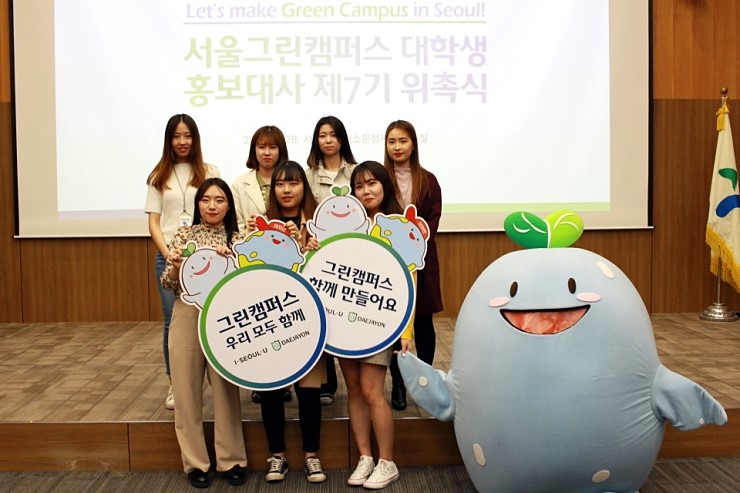 Watching the PR ambassadors shouting out their will,
I believe all of them will successfully do their duty in activities!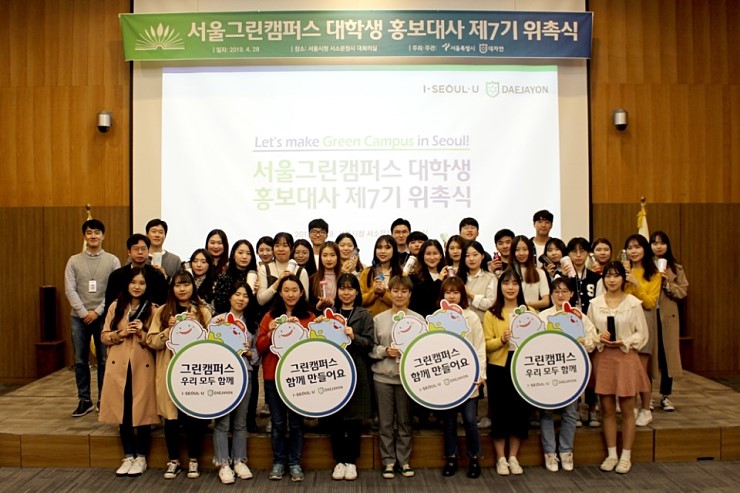 Look forward to the activities that will be carried out
by the 7th Seoul Green Campus University Student PR Ambassadors!