7. AFFORDABLE AND CLEAN ENERGY

11. SUSTAINABLE CITIES AND COMMUNITIES

13. CLIMATE ACTION

17. PARTNERSHIPS FOR THE GOALS
Let's Go : Green Campus! Green Network!
DATE: November 21, 2018

HOST: DAEJAYON, IGCAUS
SUPPORTED BY: Ministry of the Interior and Safety, Seoul Metropolitan Government, Sweden Embassy in Rep. of Korea, Finland Embassy in Rep. of Korea, KNA ENvironment Forum, Korea Sports Promotion Foundation
Recently, "Sustainability" has become a big trend in all fields.
Even in the enviornmental field, sustainability is indispensable and important.
In particular, the environmental consciousness and active activities of university students who will lead the future are an important basis for reaching a 'sustainable environment', and the internatioal society is listening to their voices.
This forum was a place to discuss the role of future generations and to build an environmental network to cope with global environmental problems.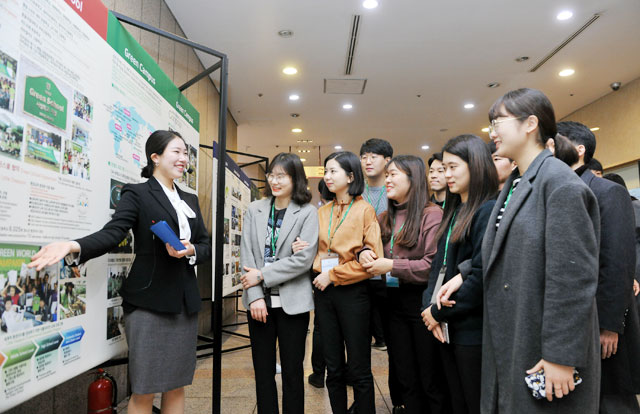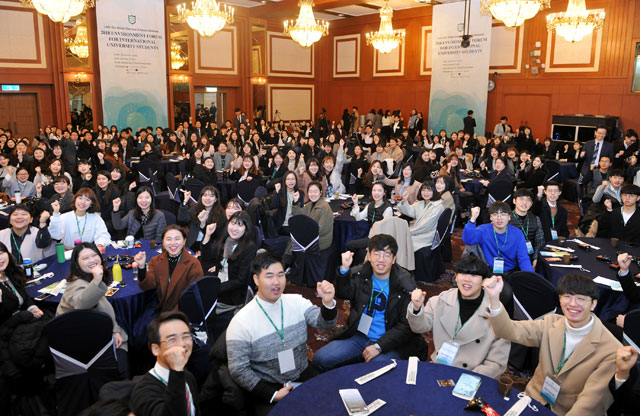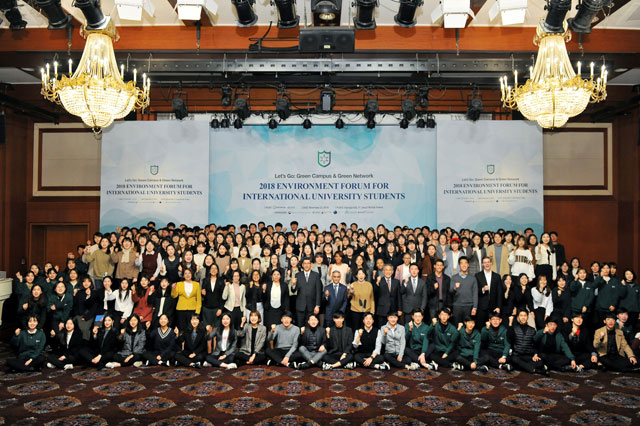 Session 1 / Opening Ceremony
The forum started with an opening speech by Hye-Gyong Lee, President of Daejayon, followed by congratulatory messasges of Eun-Kyoung Kim, former Minister of Environment, Won-Soon Park, Mayor of Seoul, Hee-Ryong Won, Governor of Jeju, Jakob Hallgren, Ambassador of Sweden, John Robinson, Vice President of IUCN, Shahbaz Khan, Secretary General of APCEIU. For the keynote speech, Kilaparti Ramakrishna, Head of Strategic Planning for the Green Climate Fund (GCF), said he saw hope from youths and university students, who are the future, by their efforts for the environment.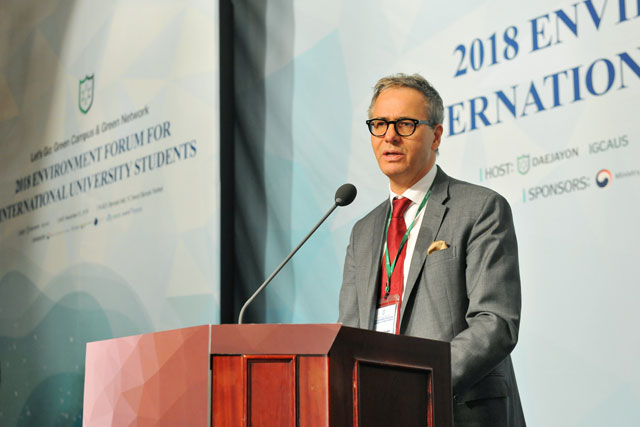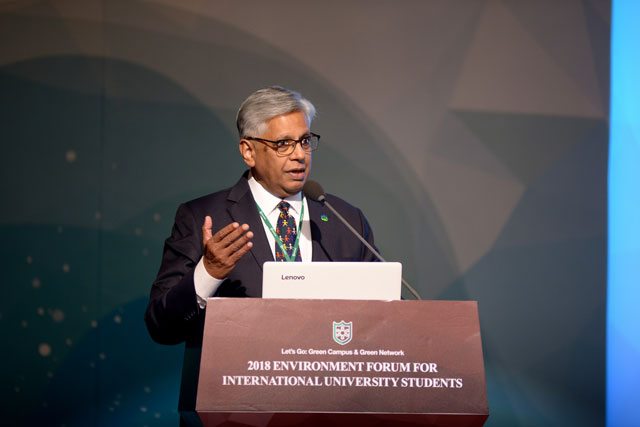 Session 2 / Expert Presentation
Domestic and foreign experts gathered to encourage and empower domestic and foreign university students who are working to make a better Earth. Experts in different fields say with one voice, if it is the role of adults to educate and practice university students, it is university students turn to take the lead in environmental conservation with enthuiasm, as they have done so far.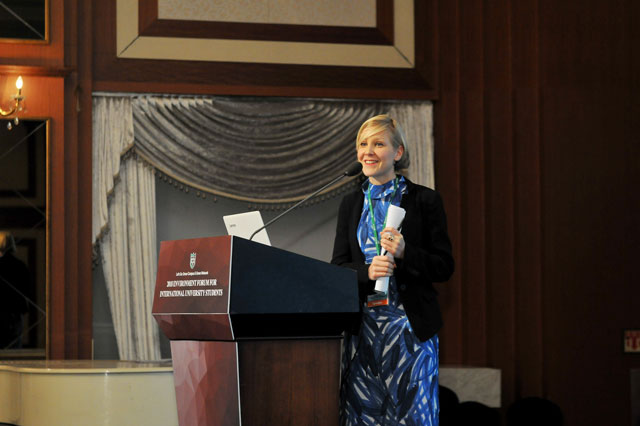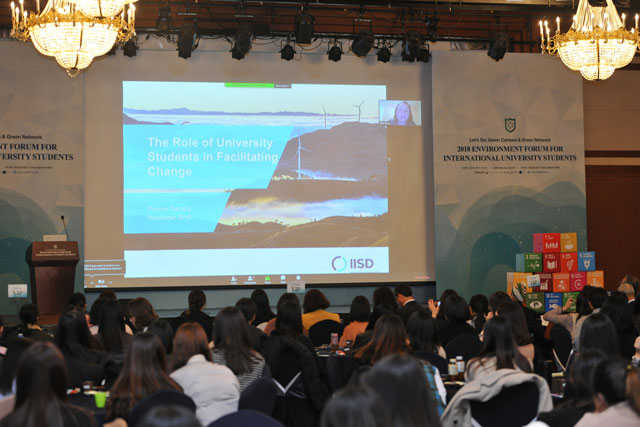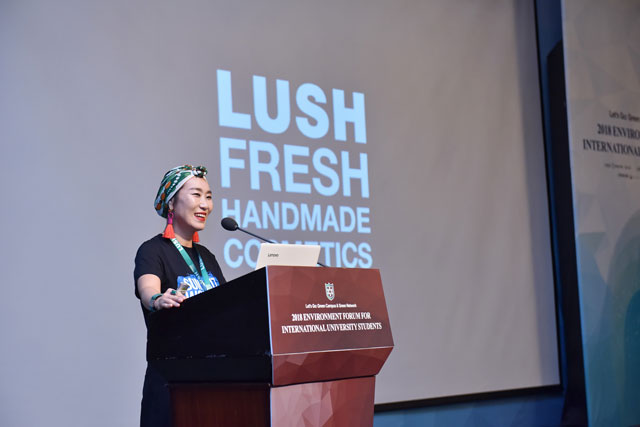 Session 3 / Green Community
University students, from five Korean teams and ten forgein teams, participated in the "Global Green Korean Wave Green Community Project" and carried out awareness raising campaign and upcycling activities to teenagers, university students and citizens through Green School, Green Campus, Green World Activities. Through these activities, more than 1,500 people participated in the environmental activities and the best practiced team made presentations at this forum.