Yonsei University Environmental Club "G.A.Green"
G.A.Green carried out campaign "Making Campus without Report Cover" supported by Daejayon.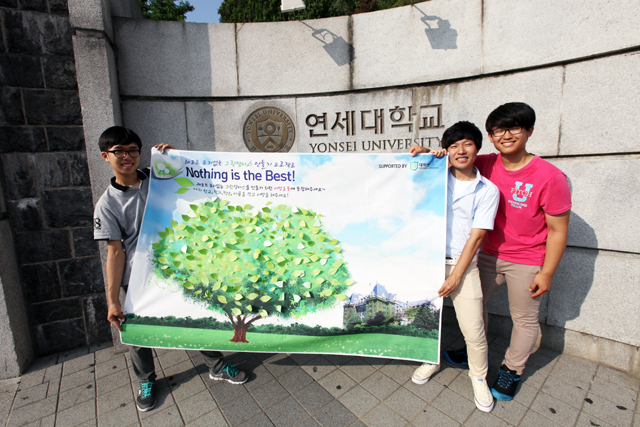 G.A.Green came to Shinchon with signatures of Yonsei Univ. professors who promised not to use report cover.
During the vacation, G.A.Green carried out meaningful campaign to let people know the purpose of making campus without report cover and to draw participation.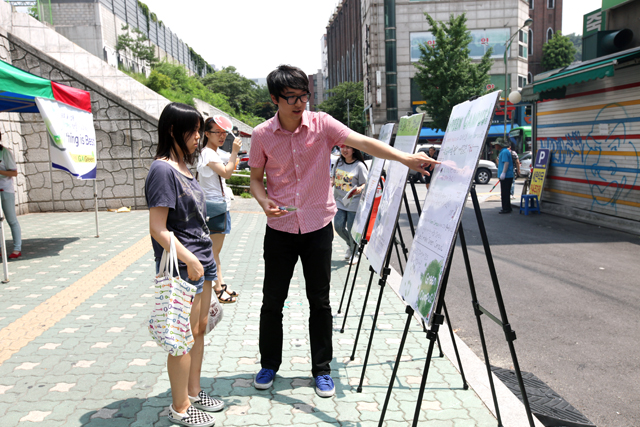 He is explaining detail effects when not using report cover.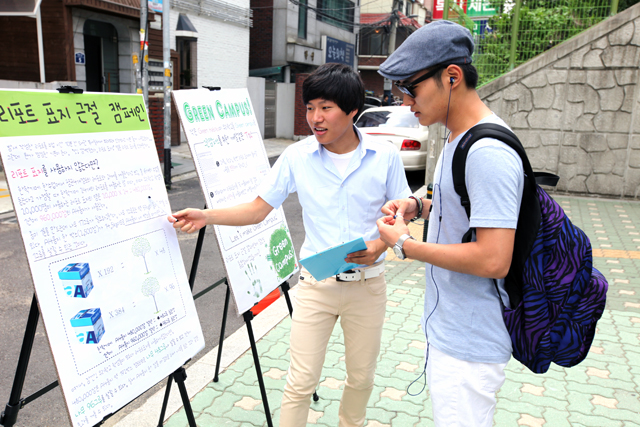 Suwon University "Green Action" helped this campaign.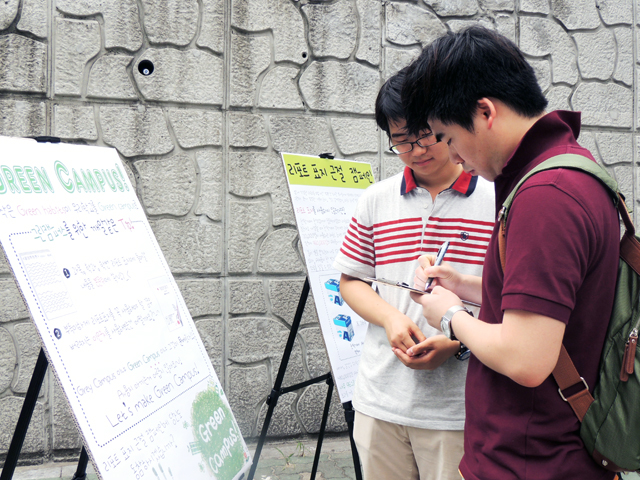 G.A.Green Not only let people know the activity but also led their participation. So, many students joined.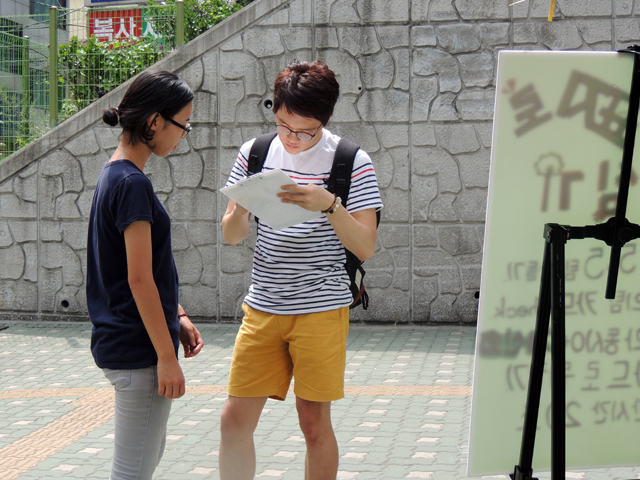 Usually, it was considered that report and report cover were indispensible.
However, it is just old habit, so it is time to throw away the habit and think on our planet.
Let's not use report cover.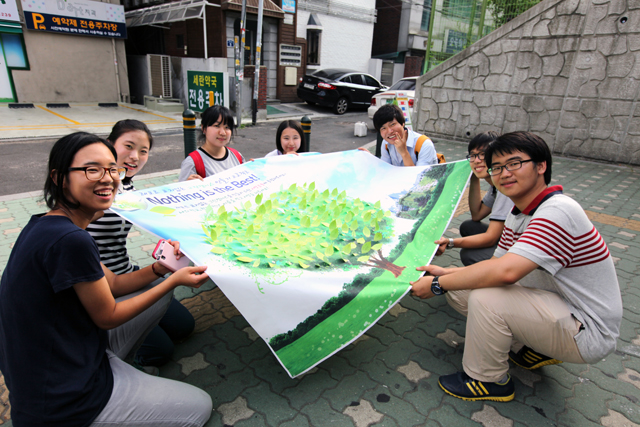 When we ask to students how it is, they said that they will run until many students, professors and president join the activity.
It is very happy and fruitful that students' active works are continuous.