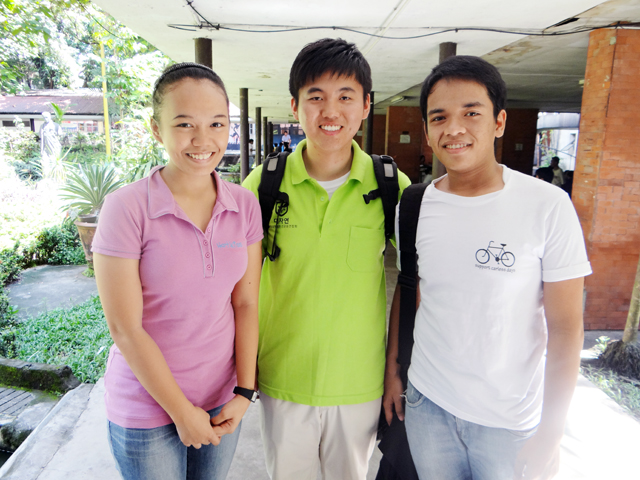 July 18, 2012, Daejayon visited University of the Philippines and had a meeting with students of the environmental groups, Green League and Haring Evon.
Green League has about 30 students and Haring Evon has 25. They are actively joining the activities.
These two groups have received company support and done great activity, so they got a prize from mayor of Quezon City.
In the picture below, there is a president of Haring Evon at the right, who is wearing white t-shirt.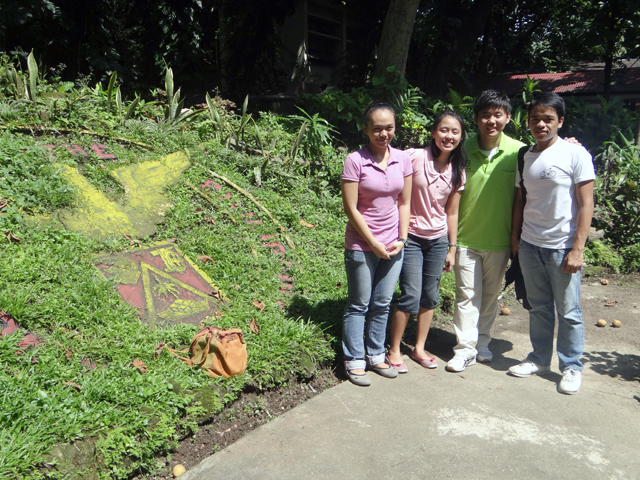 Daejayon introduced to these two groups IGCAUS, the chance for doing environmental activities throughout the world.
The students have interested in various activities of Daejayon.
And they joined IGCAUS, international environmental group network.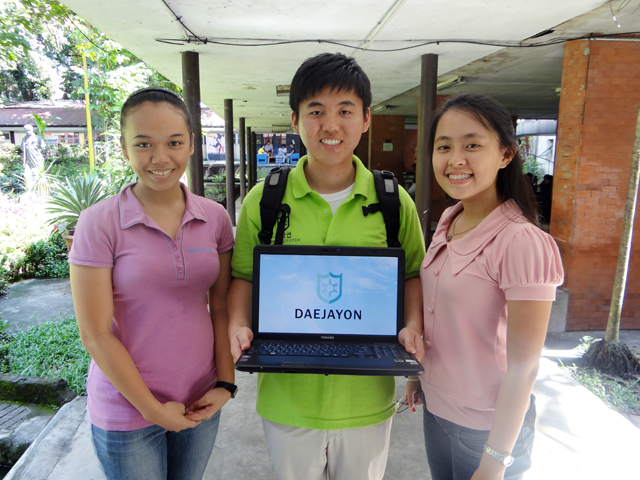 The left student is a member of Green League and the right student is the president.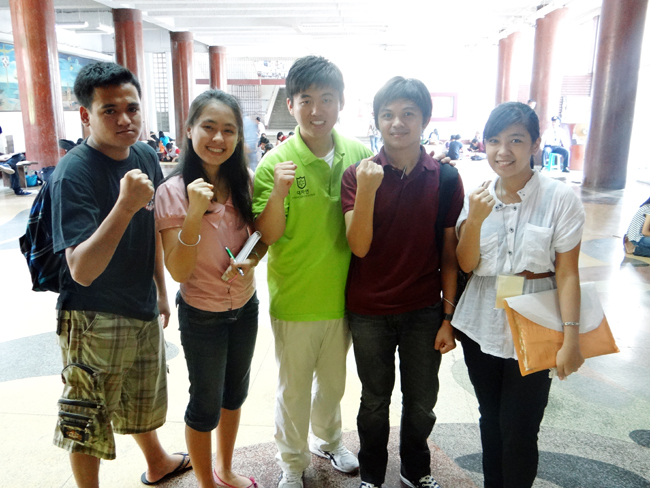 Actually many students of Philippine have had a lot of the environmental activity.
And we were touched that they join the activity voluntarily and work for environment as their own business. Please give support and encouragement to green leaders of Philippine.