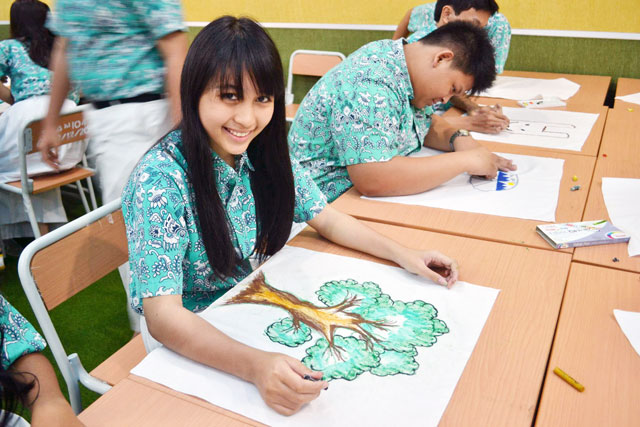 On 26 July, 2012, Daejayon visited Jakarta 104 National High School in Indonesia.
Jakarta 104 National High School was filled with students who are interested in environment!
Daejayon carried out "making my own handkerchief" program and introduced about Green School activity.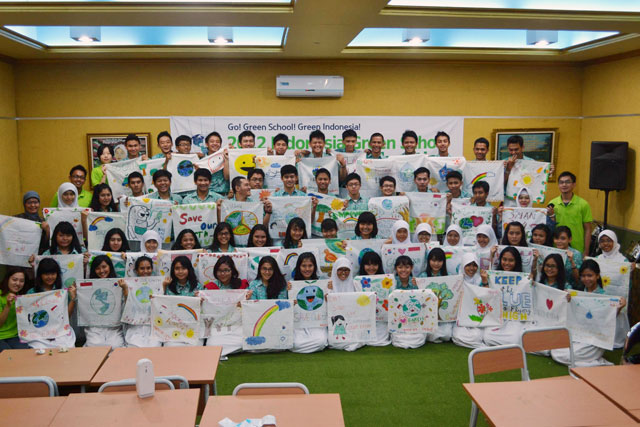 After that, Daejayon and Jakarta 104 National High School signed an MOU to establish Green School.
Through this, all students agreed Green School activity and wanted to do continuous and various environmental activities.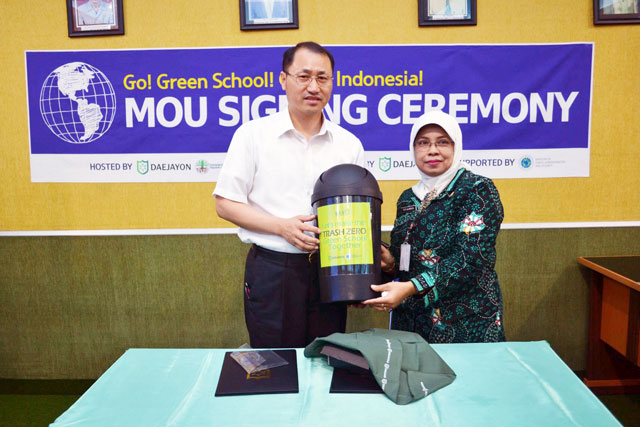 Daejayon gave trash cans titled "Trash Zero" and asked them to put trash in the trash can.
This program is to change environmental habit.
On that day, Mr.Bamen of Jakarta Education Office joined and Jakarta City Hall cooperated.
We hope that this program spread to Indonesia and whole world.