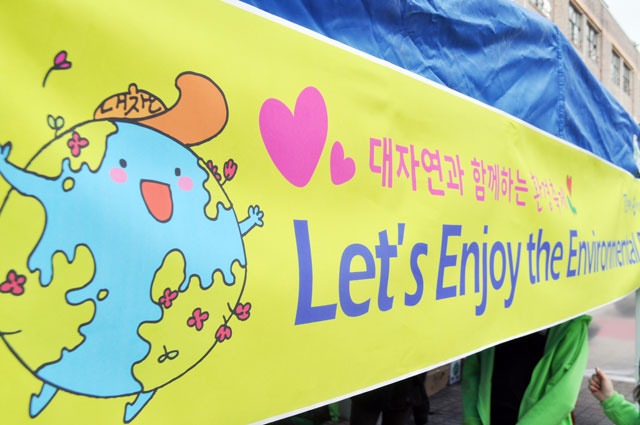 Daejayon environmental festival in Daemyeong Middle School!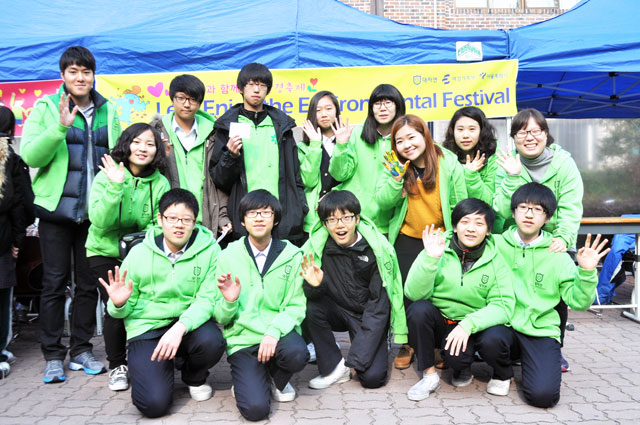 The festival was held all day long.
And they are Little Daejayon!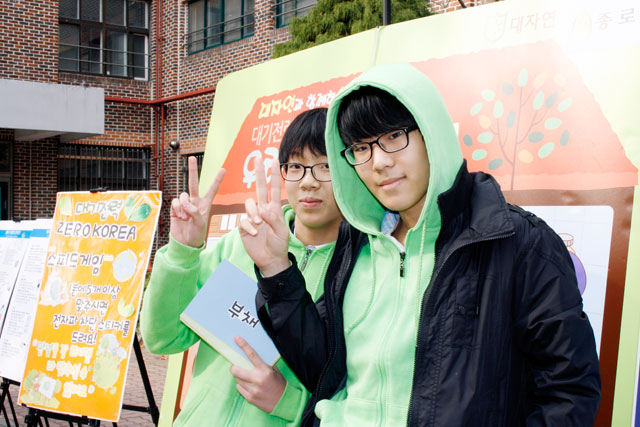 The two students ran a speed quiz corner!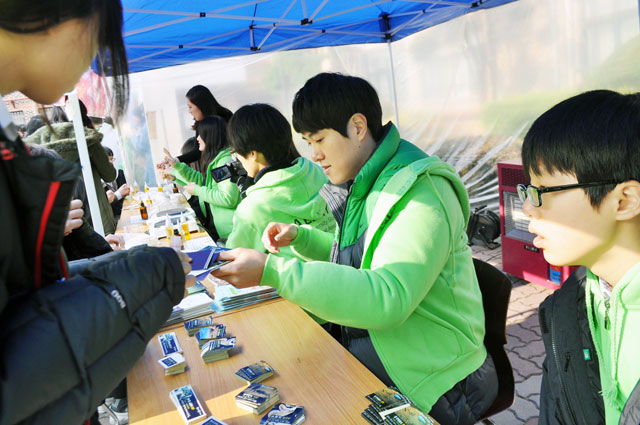 Here is information booth on standby power.
Students receive the Daejayon's leaflet and energy saving stickers.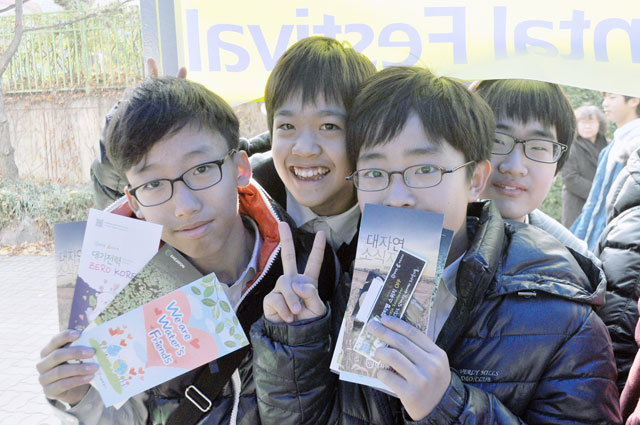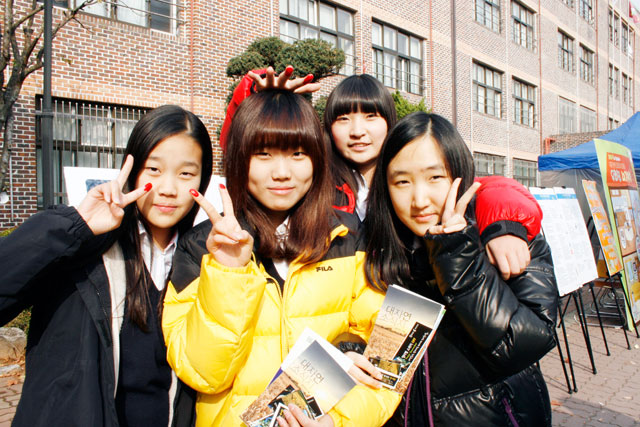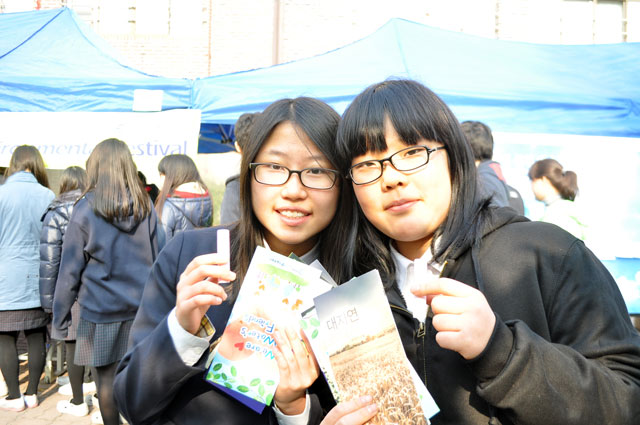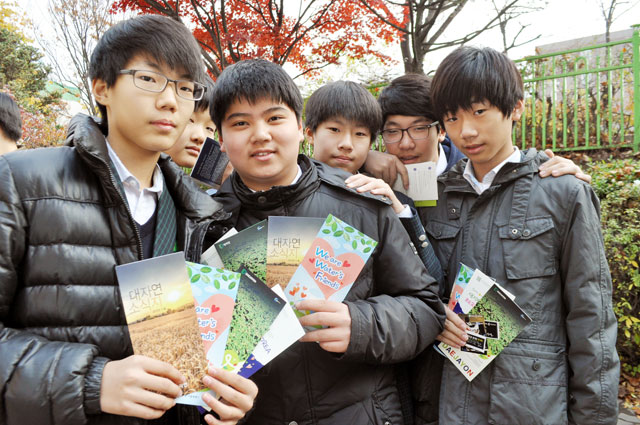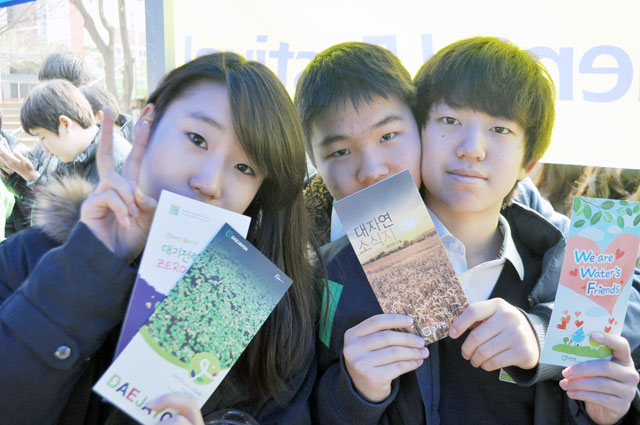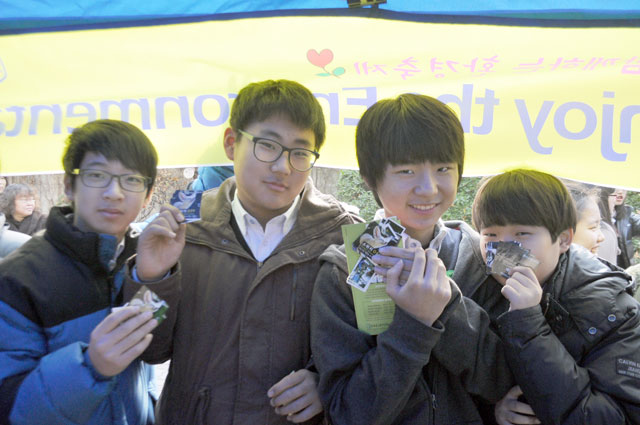 Please use these stickers to save energy and let people know.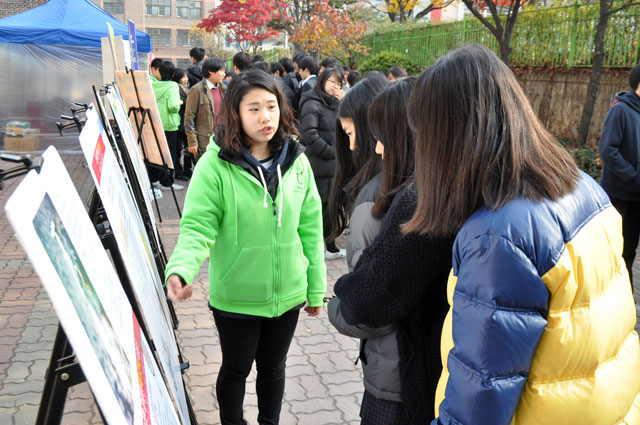 Daejayon environmental teacher is explaining the standby power.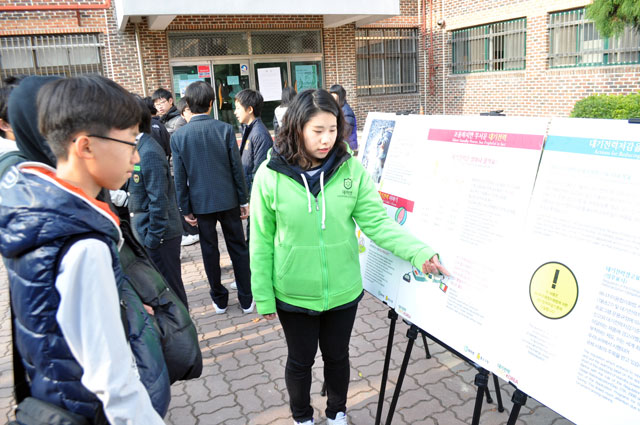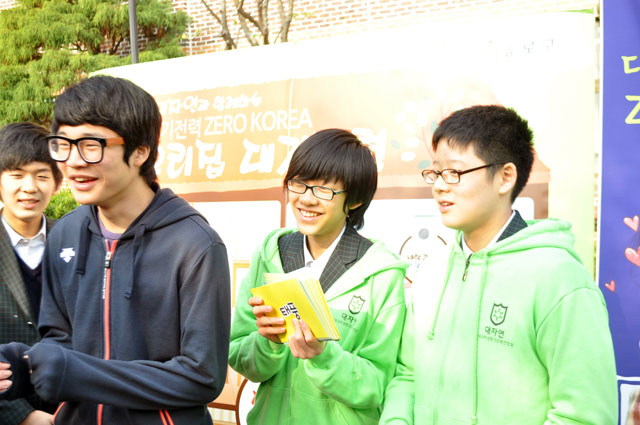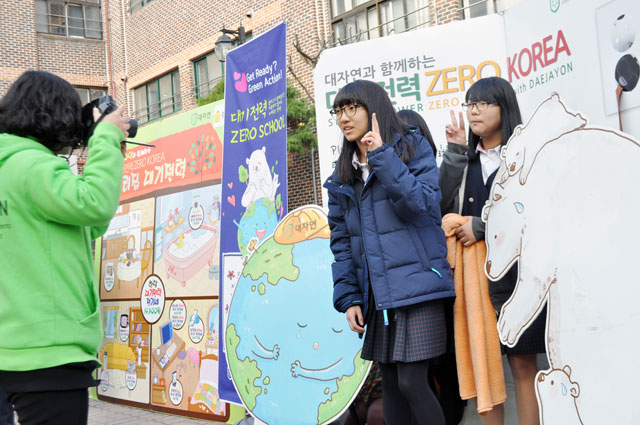 Students can take picture with Jayeonee and receive the photo.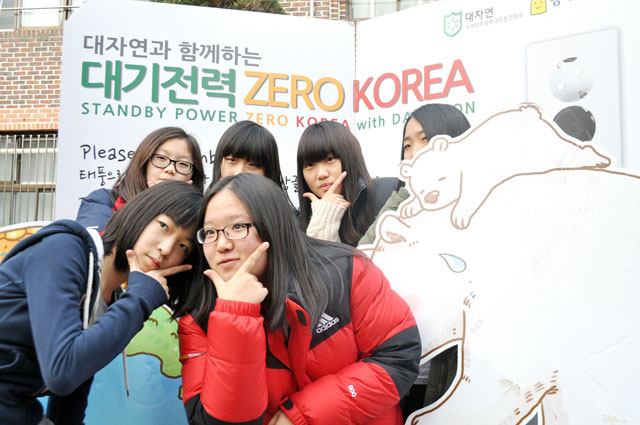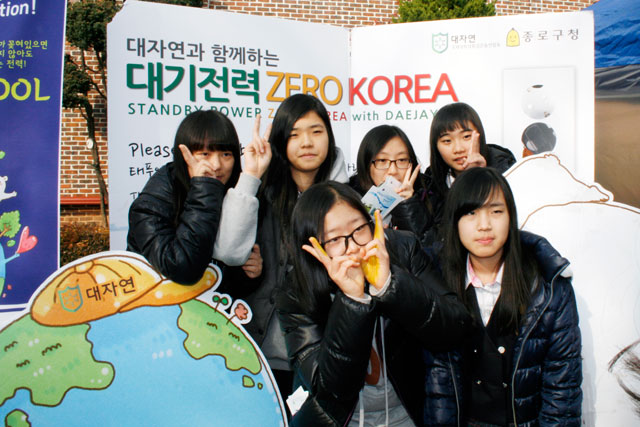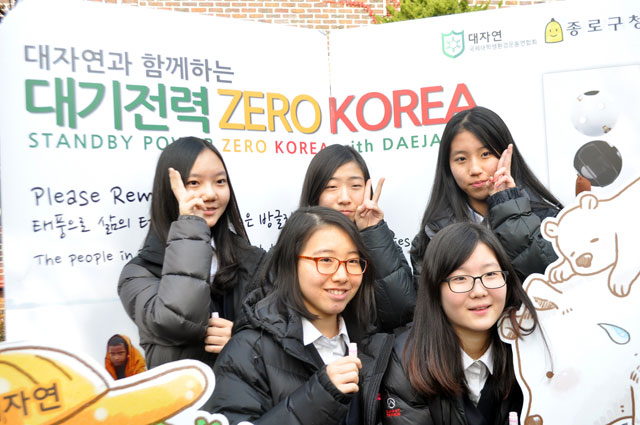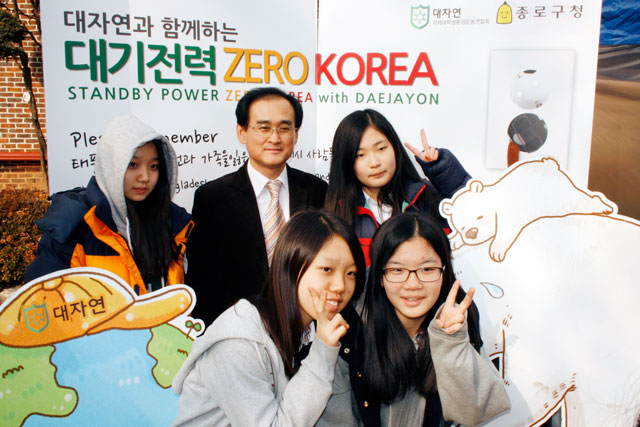 With the principal!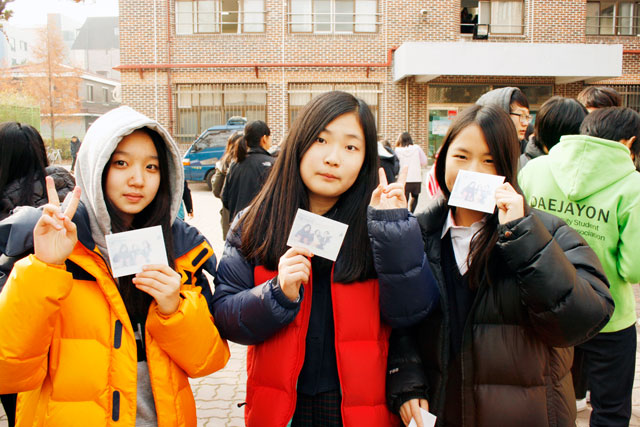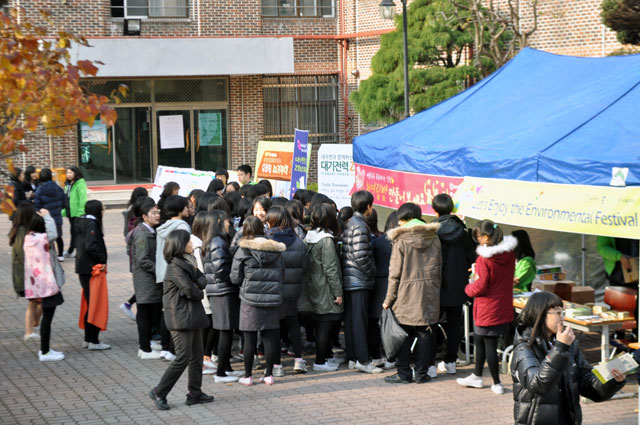 The standby power booth is really popular!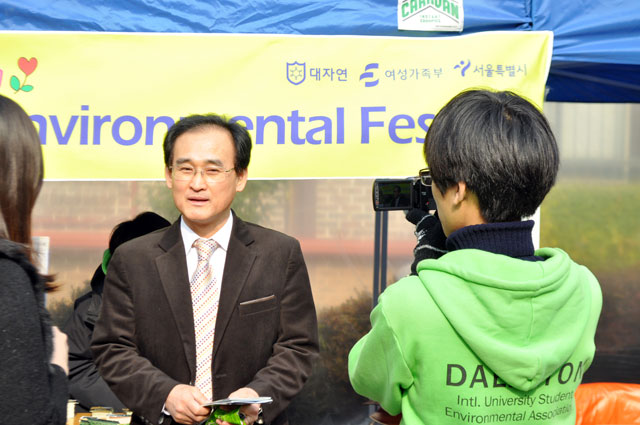 The principal gave us the interview.
He showed his appreciation to Daejayon.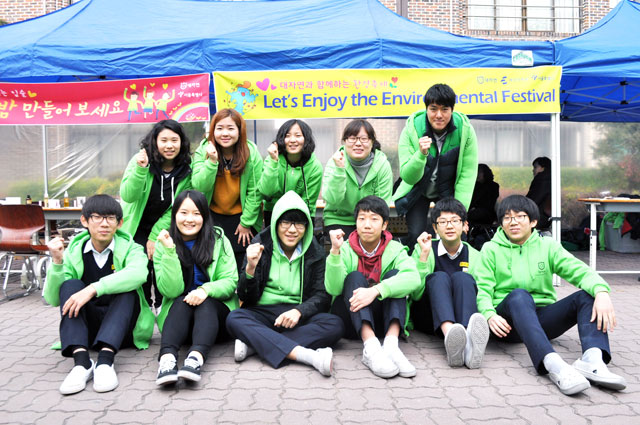 Thank you for all of you!