7. AFFORDABLE AND CLEAN ENERGY


11. SUSTAINABLE CITIES AND COMMUNITIES
13. CLIMATE ACTION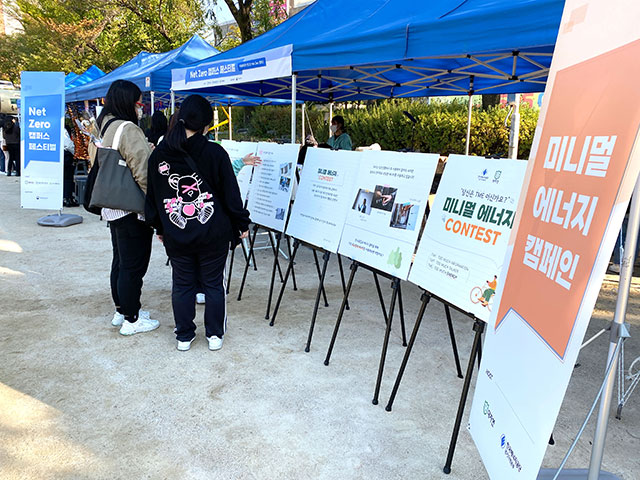 DAEJAYON and Korea Energy Agency Gyeonggi Branch
is conducting the Minimal Energy Campaign!
Among them, we ran the Minimal Energy Contest Campaign booth in Shingu College
with the Minimal Energy supporters.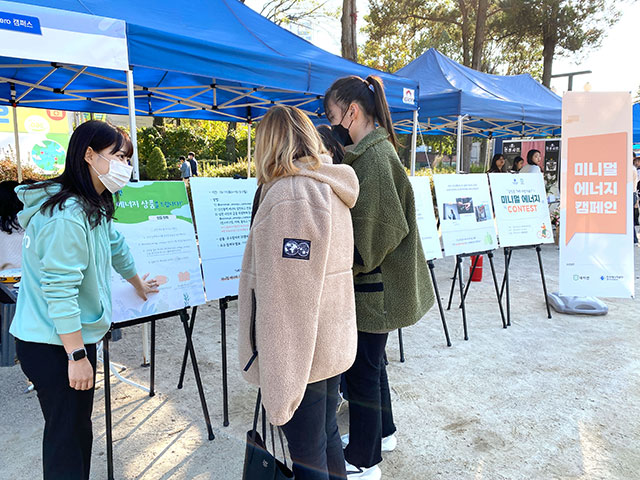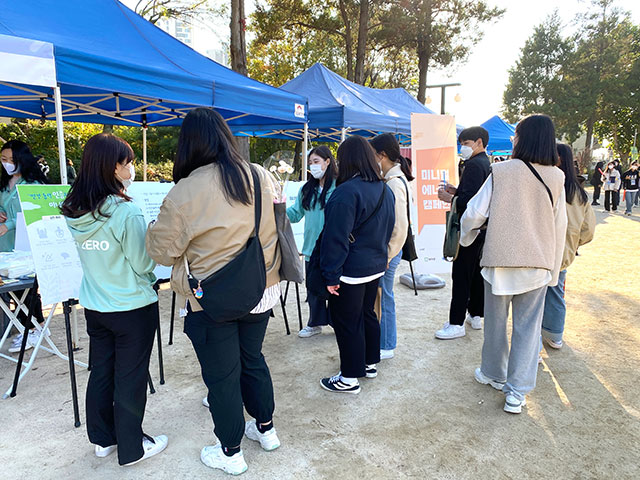 Minimal Energy Contest is a minimal energy campaign
that reduces excess energy and uses minimal energy by power energy.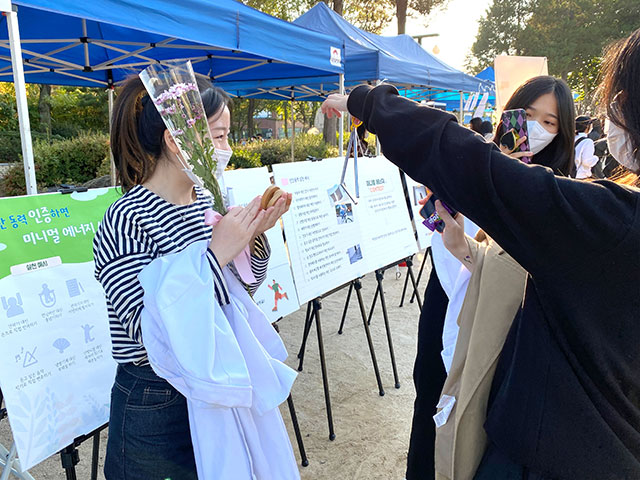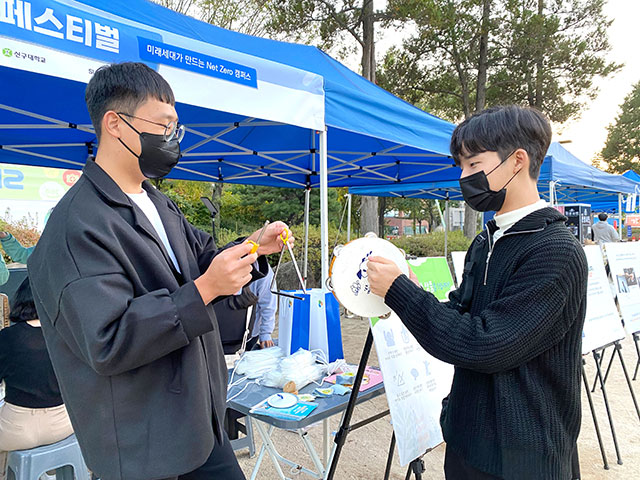 One of the ways to practice power energy
was playing music instead of listening with an electronic device!
Students are joyfully playing triangle, tambourine and castanets
prepared by minimal energy supporters for energy conservation.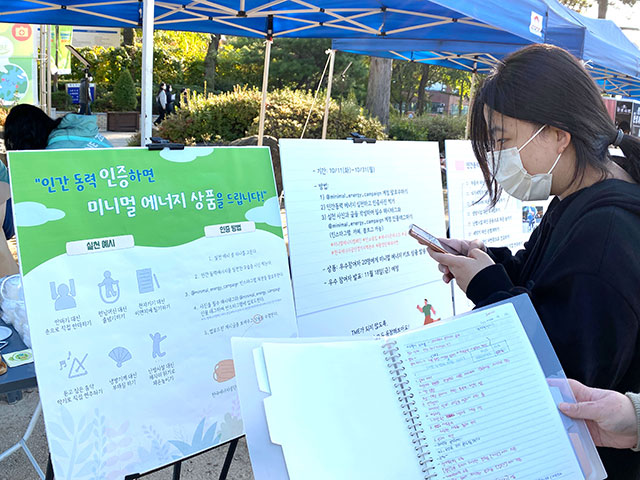 Nowadays, students take notes with electronic devices.
As electronic devices use energy for charging,
some students used scrap paper to take notes and practiced energy conservation.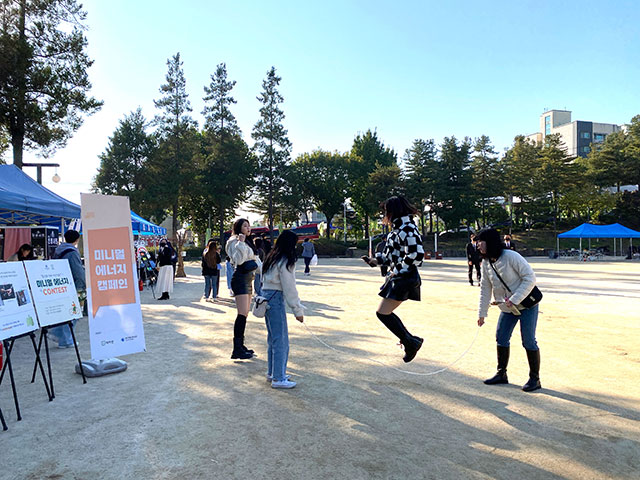 Another interesting way to practice power energy
is to jump in place to raise your body temperature!
You can raise your body temperature and reduce energy use
by exercising and wearing outwears instead of using heaters.
We look forward to your participation in the minimal energy campaign with DAEJAYON!