In the second half of 2020, the online Bengali Language School was held.
Bengali, which is the mother language of Bangladesh, is spoken in some parts of India
A Bangladeshi graduate student studying in South Korea participated as a teacher
and the students where the members of "Nature Plus," environmental club in Shingu College,
which is actively taking action to raise awareness
and help Bangladesh Climate Refugees in Korea.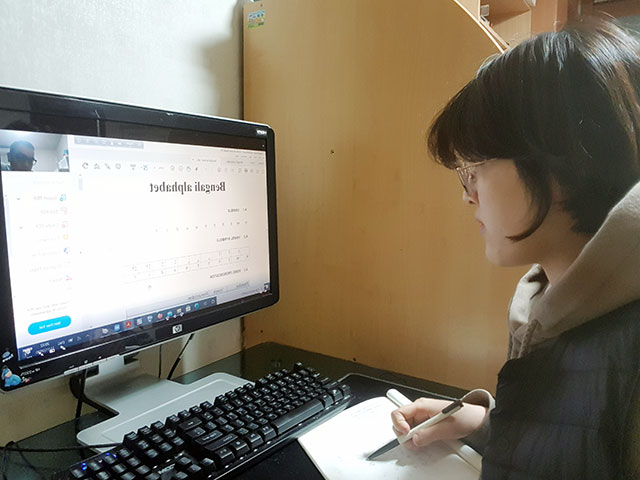 It was my first time learning the language through the club activity, and it was fun to learn.
Especially
, the letters are different from Korean and English,
so it was unfamiliar to me,
but whenever I wrote it,
I tried to write it more beautifully,
trying to write it better and better.
Now, I have learned basics, such as alphabets and short words,
but I look forward to having simple communications with Bangladesh Climate Refugees!