11. SUSTAINABLE CITIES AND COMMUNITIES

13. CLIMATE ACTION

14. LIFE BELOW WATER

15. LIFE ON LAND

17. PARTNERSHIPS FOR THE GOALS
The 11th Special Exhibition "Endangered Animal Exhibition - Dreaming of Coexistence"
is held at the Peace Museum of the 8th UN Secretary General Ban Ki-moon,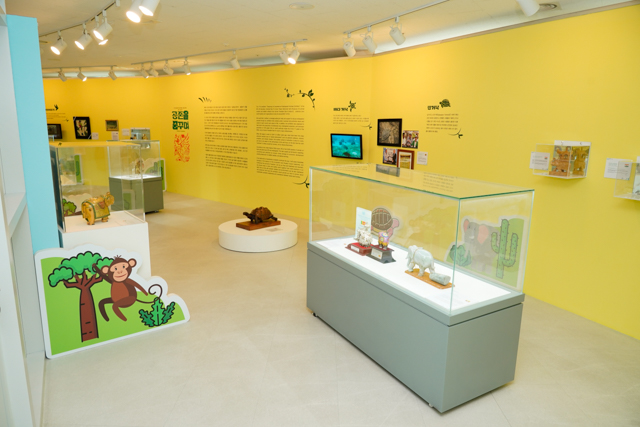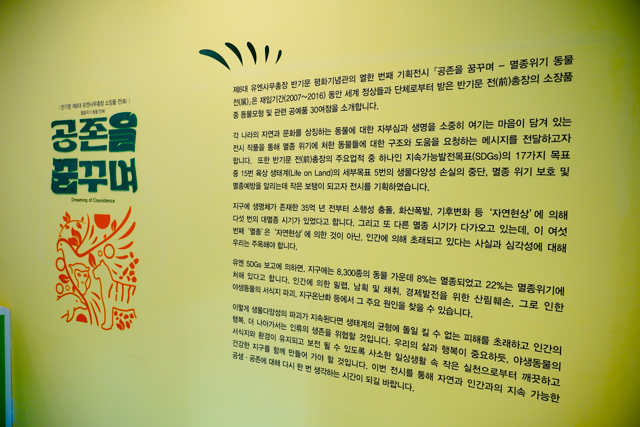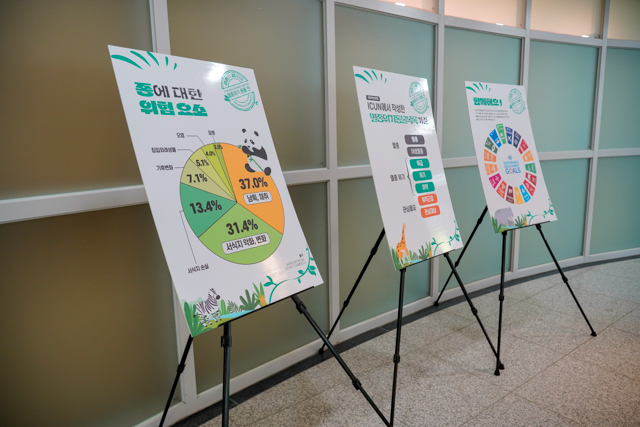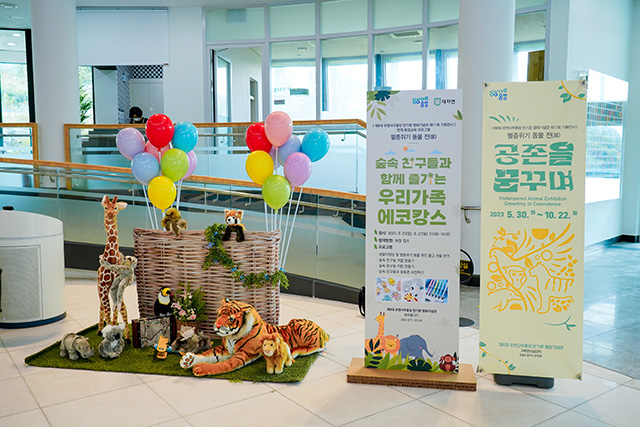 DAEJAYON and Eumseong-gun conducted
an awareness raising campaign on biodiversity related to the exhibition.
Many families visited the museum and pariticpated in the campaign.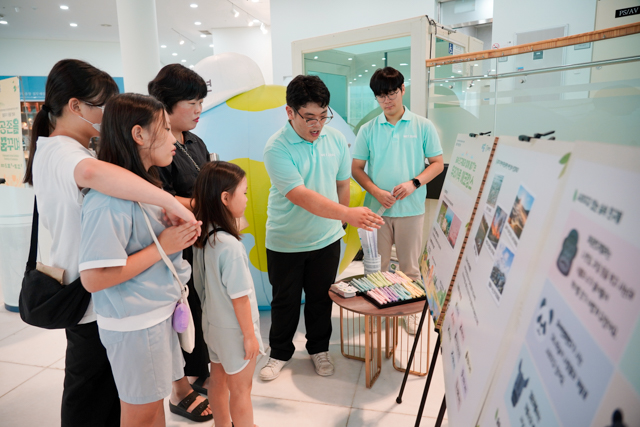 The university students who compled the Climate Environmental Leader Training Course
explained about the biodiversity panel to the children and families that visited the museum.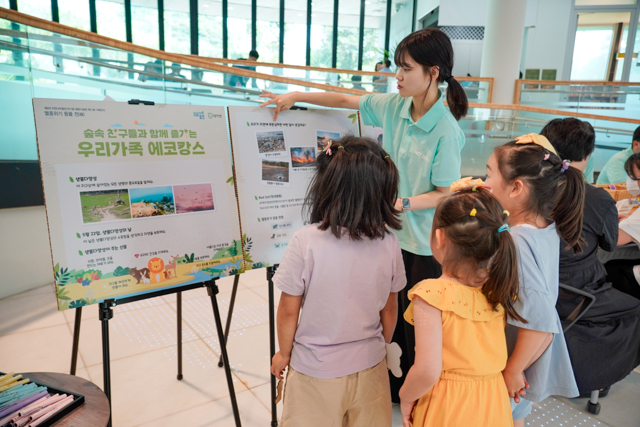 According to the UN SDGs Report, among the 8,300 species on Earth,
8% is extincted and 22% is endangered.
It is due to the poaching of humans, overfishing and collection,
forest damage by economic development, habitat destruction of wild animals,
and global warming.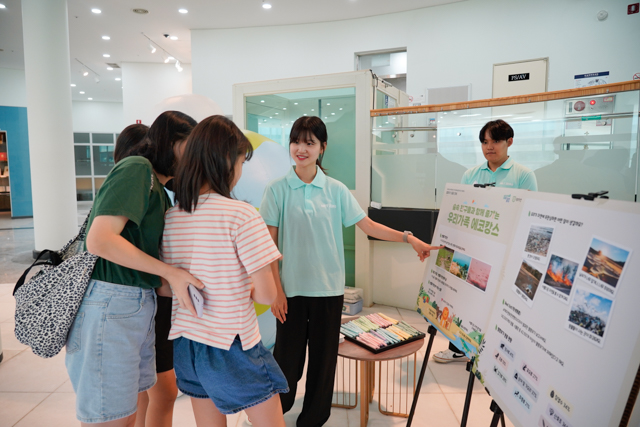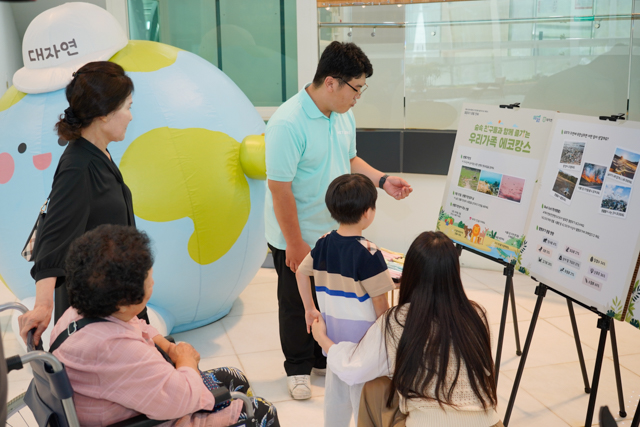 If biodiversity loss continues,
it will cause irreversible damage to the balance of the ecosystem,
threathen our happiness and even the survival of humanity.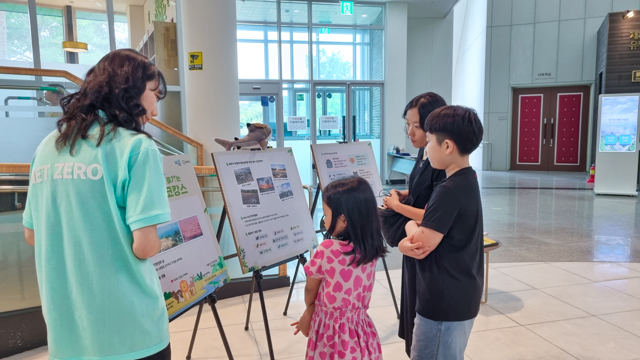 Just as our lives and happiness is important,
we need to make a clean and healthy planet together through small practices in daily lifes
so that the habitat and environment of wild animals can be maintained and conserved.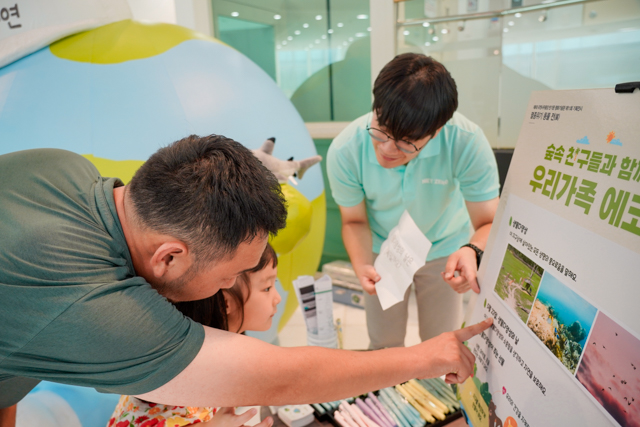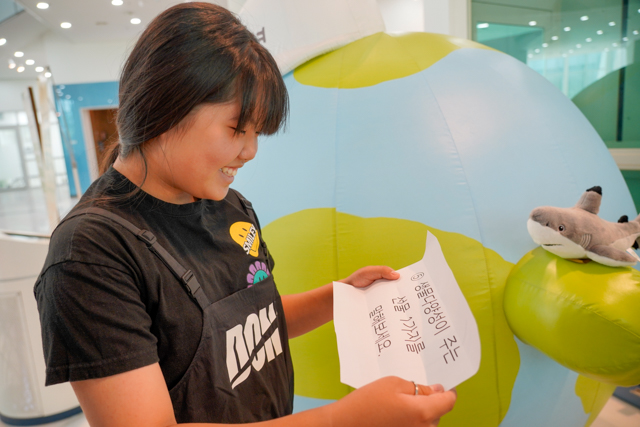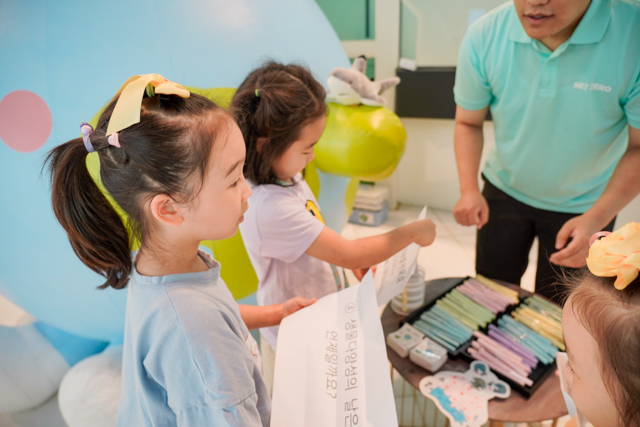 After the panel explanation the participants solved a simple quiz.
The children who listened carefully to the explanation of the university students,
all got the correct answer!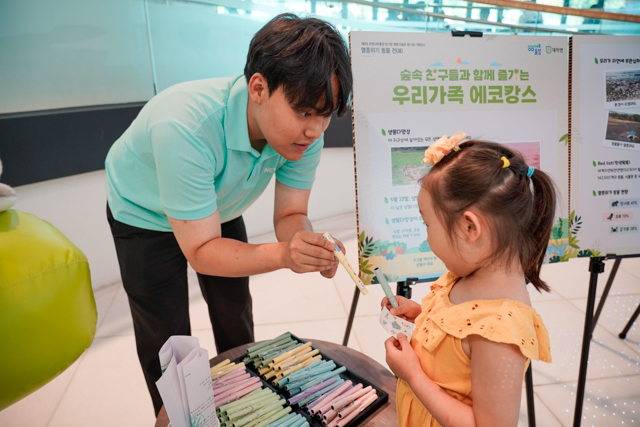 What was the present of the quiz?
It was a pencil that is useful for children!
The lead of the pencil is infinite that doesn't run out easily,
so you can expect the effect of using 100 wooden pencils!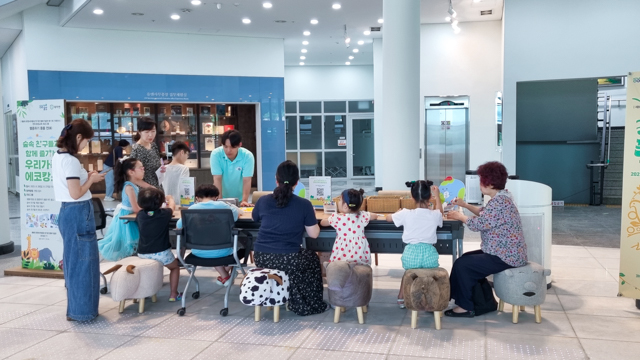 It was a time to learn new information about biodiversity and endangered animals,
and participant in fun activities.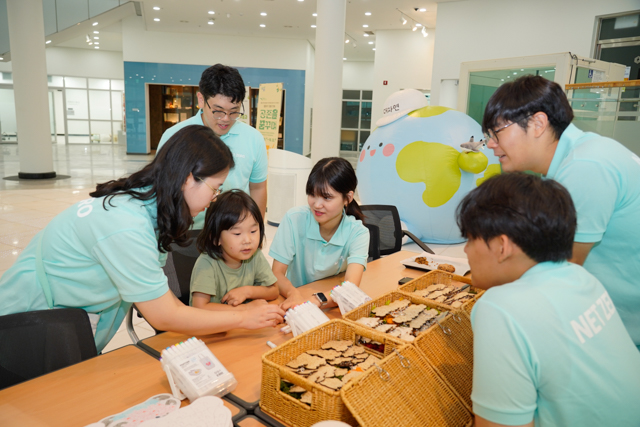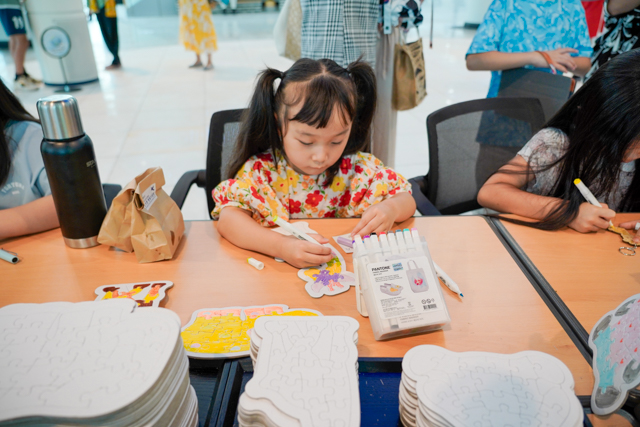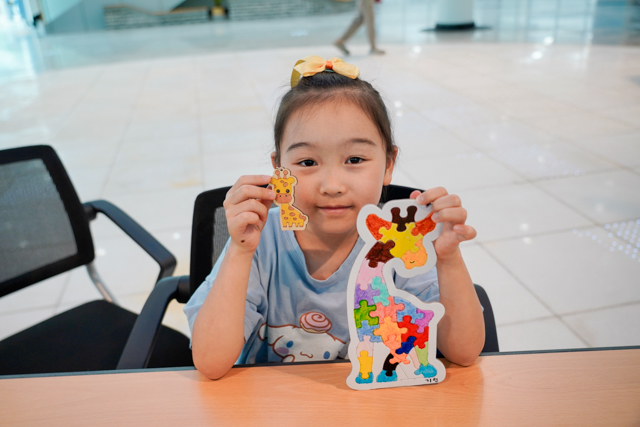 The activities were coloring animals puzzels and key ring!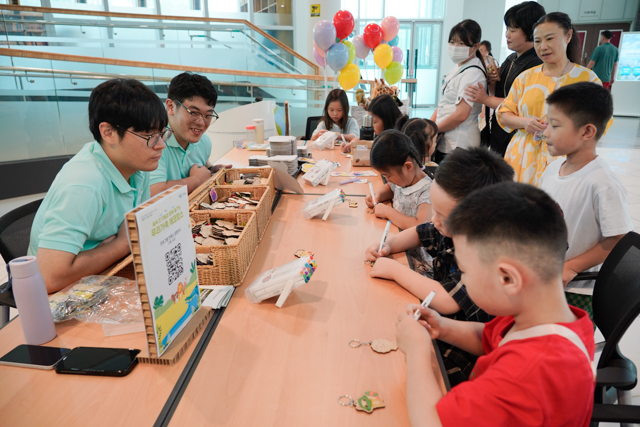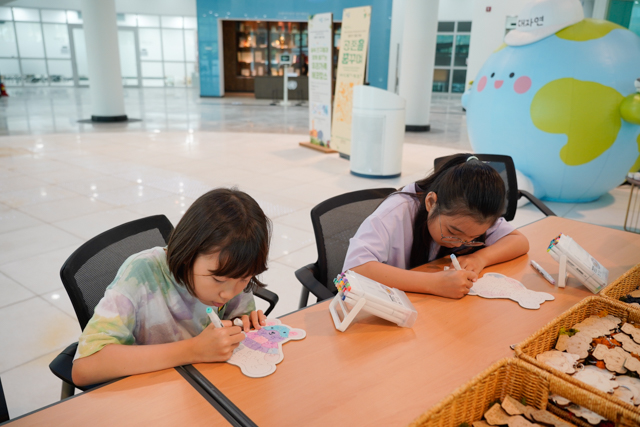 Children are coloring the animals thinking of how they look.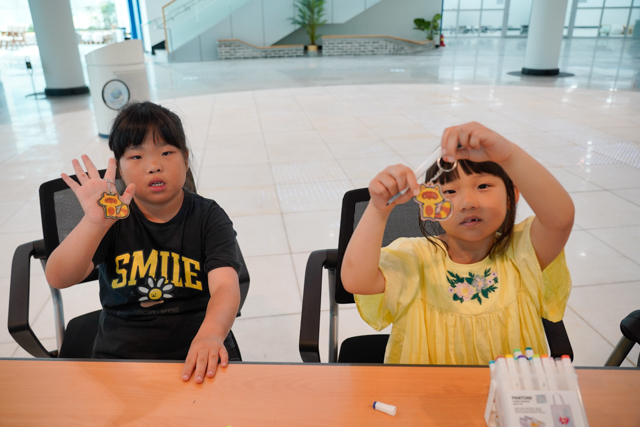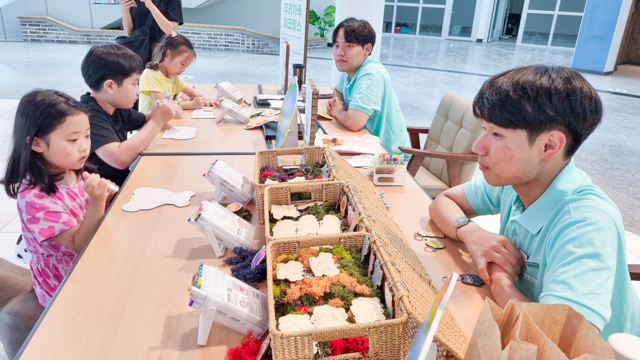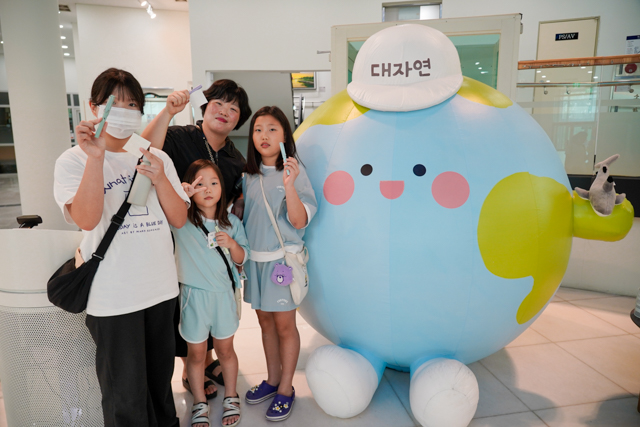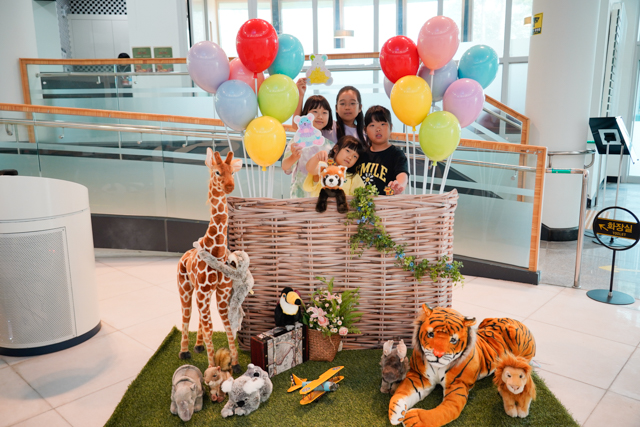 A photo with forest animals!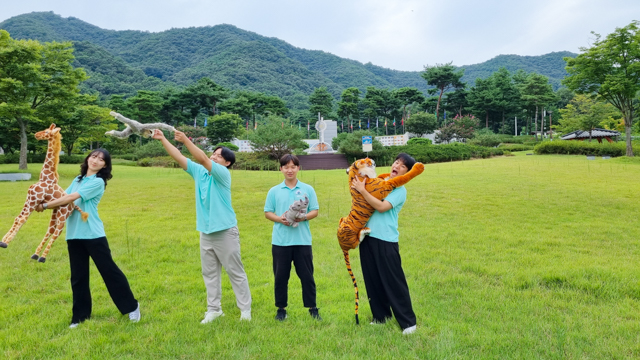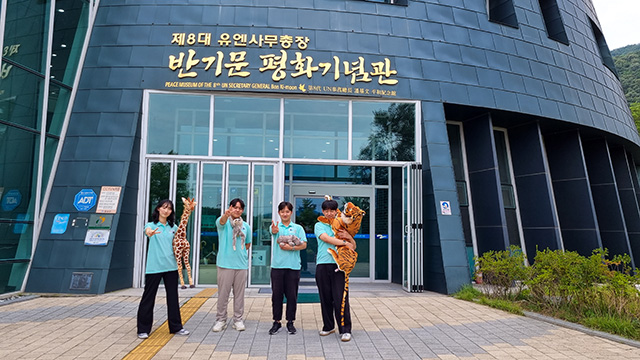 Hope it was a time to think about
the sustainable coexistence of nature and human through the campaign.
🌲🦓🦍🦒🦘🐆🐘🐇🦜🦥🌲