7. AFFORDABLE AND CLEAN ENERGY
11. SUSTAINABLE CITIES AND COMMUNITIES
13. CLIMATE ACTION
15. LIFE ON LAND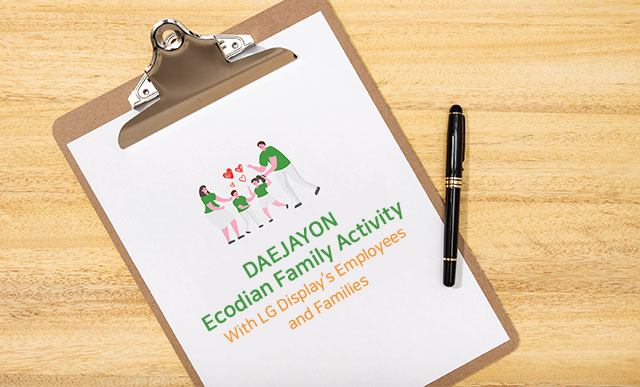 Ecodian family activity was conducted with 300 families of LG Display employees!
These days as climate change,
such as global abnormal climate phenomena and resource depletion,
has a great impact on the industry,
LG Display tries to respond to risks caused by climate change
through activities such as investing in greenhouse gas reduction facilities
and participating in environmental conservation initiatives.
The families of LG Display employees
who strive to open the future that eveyone dreams of,
have joined DAEJAYON for a better future environment.
The representative activity this time was family "plogging."
Plogging is a compound word of a Swedish word plocka upp (meaning pick up) and jogging.
It is an environmental activity that started from Sweden,
which you pick up garbage while jogging.
I was a meaningful time to the families where they jog together
and protect the environment by picking up garbage.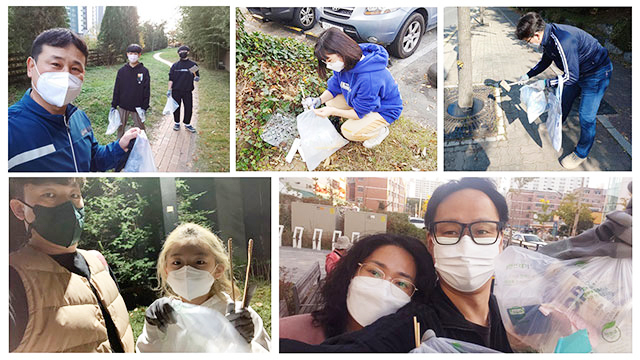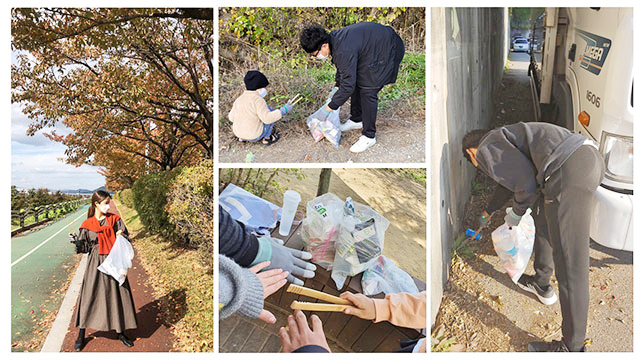 Another activity was the "Eco-Bingo Challenge."
It was an activity finishing the bingo with the family
by carrying out daily environmental activities in the bingo,
such as, using grocery bags, using tumblers in cafe, living a day without plastic.
Zero waste bath kit was given to the families which finished the bingo as a reward.
For the "Ecodian Family" activity by DAEJAYON,
162 families of LG Display employees joined us,
and 48 families finished the Eco-Bingo,
participating in the meaningful practice for the environment.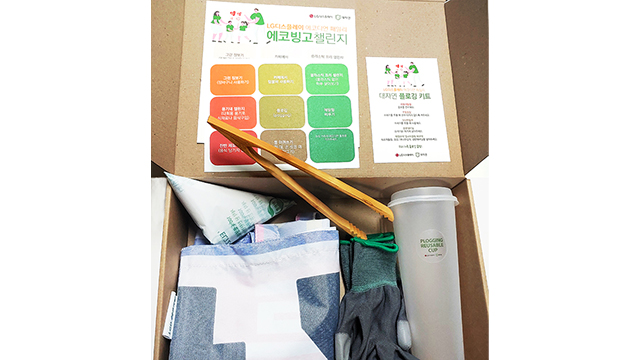 DAEJAYON supports the activities of LG Display employees
who dream of a better future environment!