7. AFFORDABLE AND CLEAN ENERGY

11. SUSTAINABLE CITIES AND COMMUNITIES

13. CLIMATE ACTION
14. LIFE BELOW WATER
We finally met the environmental leader group of Gangwol Elementary School
who we met through online at the first semester!
Green School environmental education was held at Gangwol Elementary School
on October 13 and 15.
1st: Coral Reef, Treasure Under The Sea,
(Upcycling) Panda In Bamboo Forest Terrarium, Plogging
2nd: Minimal Energy, (Board Game) Making Energy Plus Village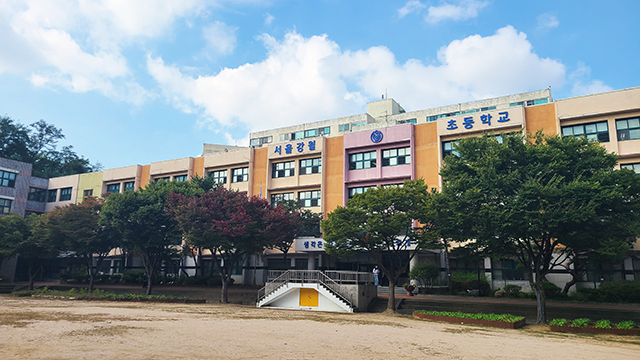 Have you heard about "Plogging"?
Plogging is a compound word of "Plocka upp," pick up in Swedish and "Jogging,"
which it an environmental protection activity by jogging with picking up litter.
It is an activity that allow you to exercise and protect the environment at the same time,
and you can see many people plogging in parks or on the side of the road recently.
We conducted plogging in school and on the streets nearby
with the environmetal leader group of Gangwol Elementary School students.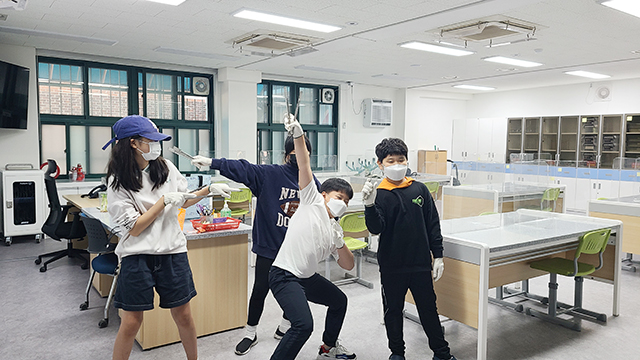 Garbage bags, tongs and gloves all ready!
Shall we go for plogging?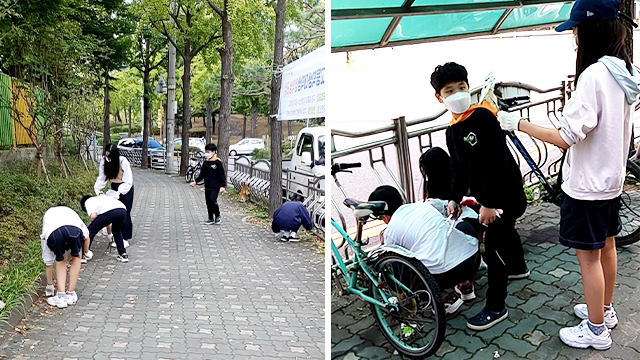 There were many garbage hidden in places beyond eyeshot.
Can you see the students picking up garbage diligently
by looking for large and small trash hidden in the grass or flower beds?
All the students were proud to see the clean school and streets!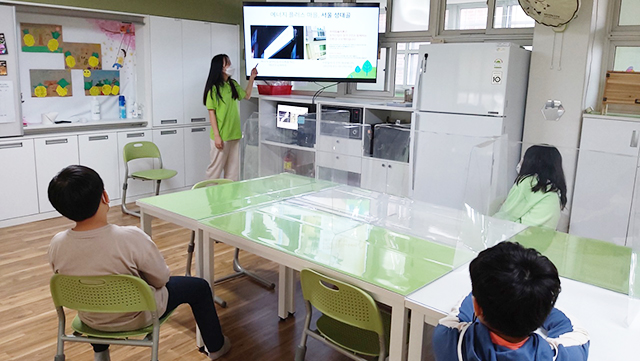 Other than the plogging activities,
theoretical and experiential class were conducted under the theme,
"Coral Reef, Treasure Under The Sea" and "Minimal Energy."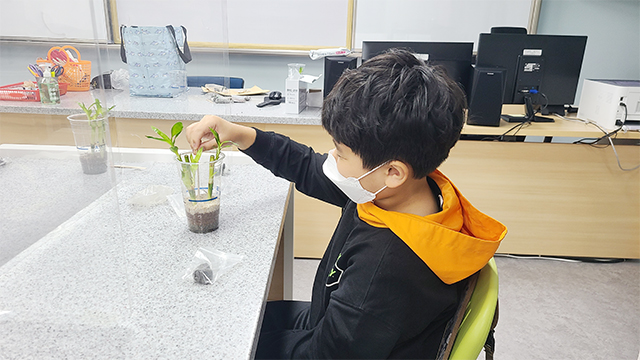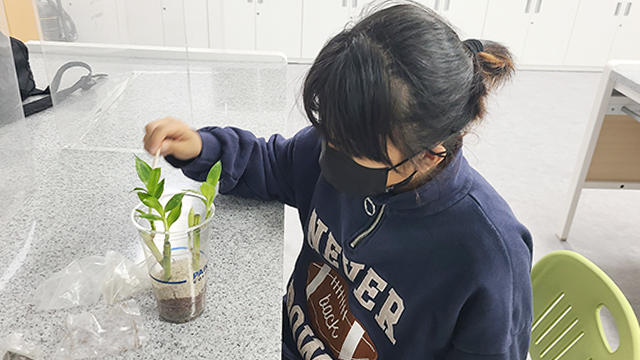 For the experiential activity,
they made Panda in Bamboo Forest terrarium with upcycled disposable cups.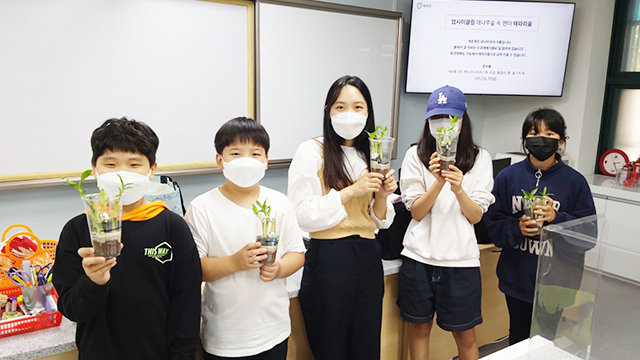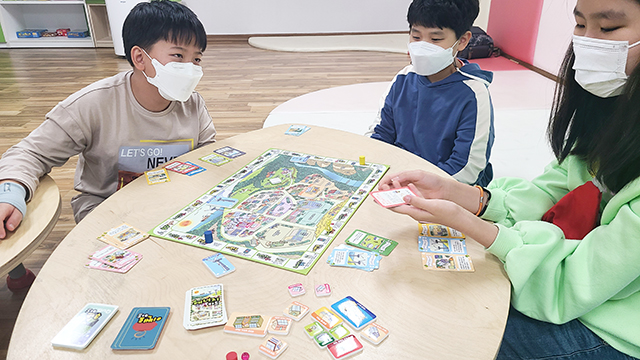 And had a board game called "Making Energy Plus Village"
that uses renewable and environmental friendly energy!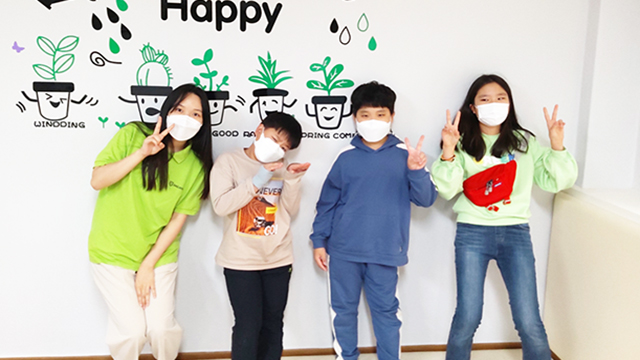 We encourage the all the students of Gangwol Elementary School
to be Little DAEJAYON Environmental Leaders
who continue to carry out environmental protection activities!
See you next time ! :)