11. SUSTAINABLE CITIES AND COMMUNITIES

13. CLIMATE ACTION
Inchang Middle School Environment Education Day is Back!
Today, we had a special guest
Seoul Green Campus Ambassador Team 5 , Greenpong
participated in environment class too!
So, today the teachers came in with a pretty uniform :)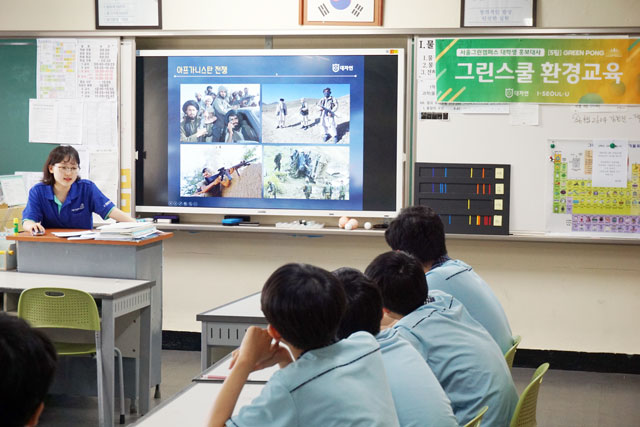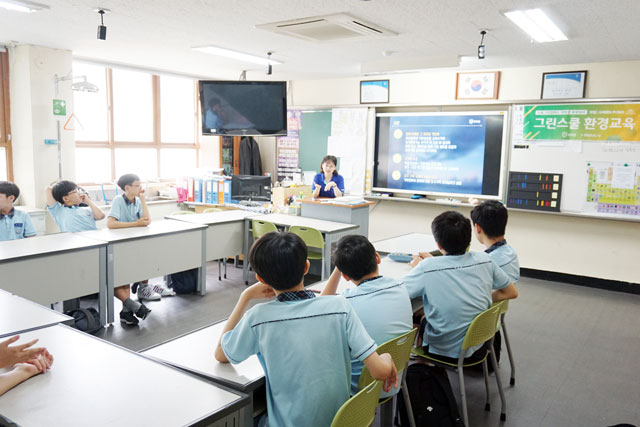 The subject of this class was the Climate war.
Climate change leads to a shortage of resources,
and this is a serious problem that could lead to war.
We've looked at the horrors of war through history
and examples that are continuing to this moment.
Inchang Middle School students also listened with serious faces!
We've discovered that climate change brings not only natural disaster
but also huge terrible disasters.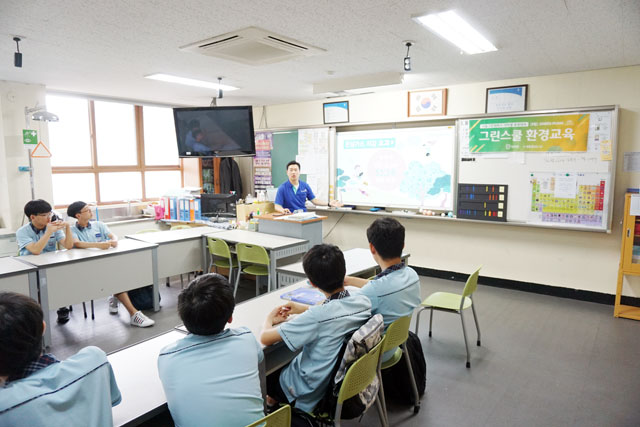 The next activity for today!
It was a timer outlet~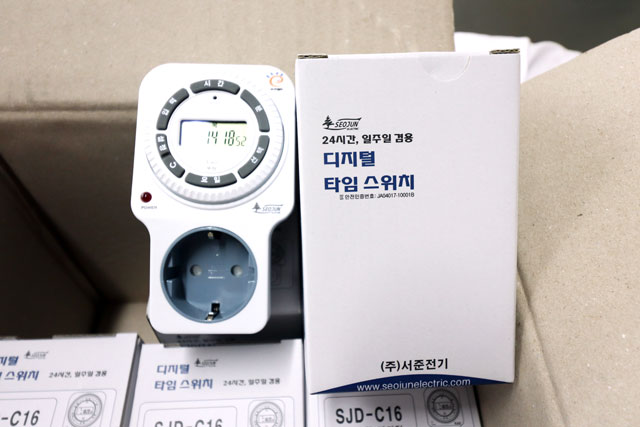 A timer outlet is an outlet that can set the time when the outlet turns on and off!
when you have to rush out of the house , hard to turn on and off the power outlet every day, We can use it effectively to reduce the standby power!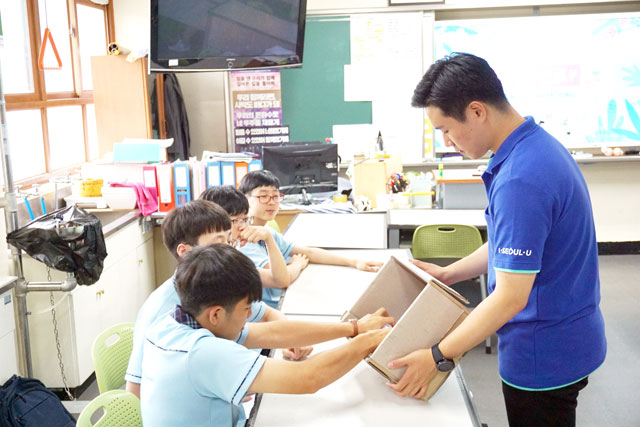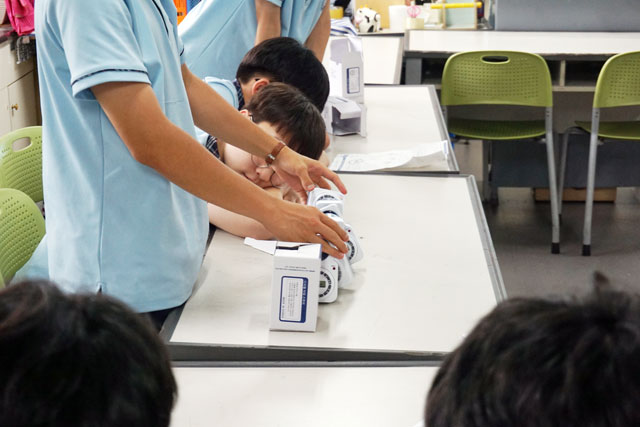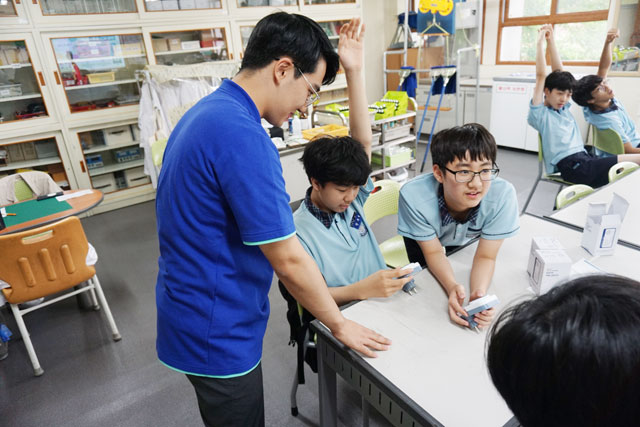 Summer is coming soon,
So Inchang Middle School students decided to install a timer outlet
in each fan of the classroom!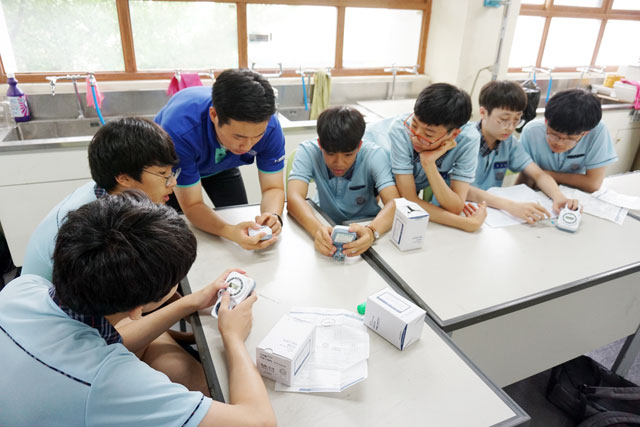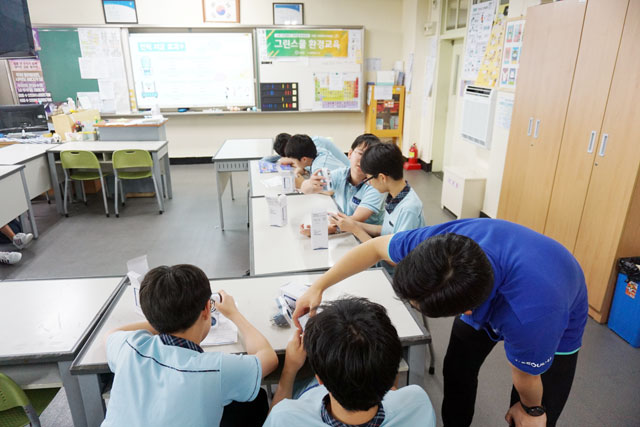 The students finished setting up the timer as the teachers taught them.
Timer outlet that have been set up will soon be installed in each classes :)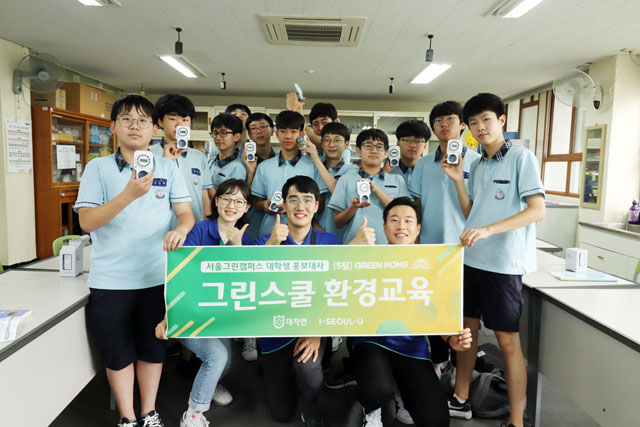 Students who took a step forward today for the global environment!
We are curious about the future of Inchang Middle School students after the education :)
Good luck with your exams and see you again~!