7. AFFORDABLE AND CLEAN ENERGY

11. SUSTAINABLE CITIES AND COMMUNITIES

13. CLIMATE ACTION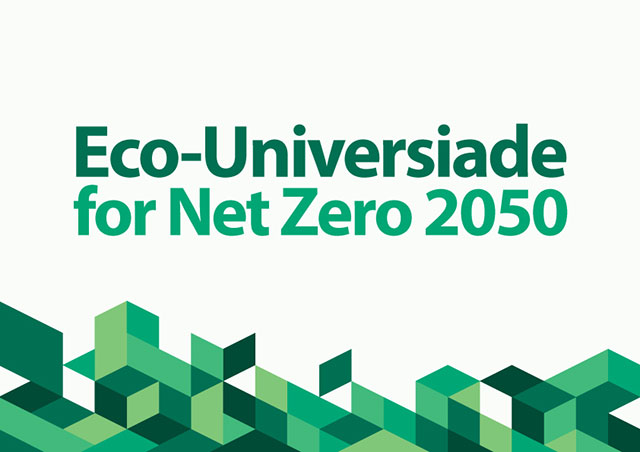 Host: DAEJAYON
Sponsor: Ministry of Interior and Safety, Ministry of Environment (South Korea)

To limit the global average temperature below 1.5℃,
global net anthropogenic CO2 emissions should decline
by about 45% from 2010 levels by 2030, reaching net zero around 2050.
Special Report on Global Warming of 1.5℃

Net Zero refers to the balance between
the amount of greenhouse gas (GHG) produced
and the amount removed from the atmosphere, making the total emission '0'.


Celebrating Earth Day, the leaders of each country announced their goal
to reduce GHG emissions for Net Zero by 2050
at the Leaders Summit on Climate on April 22, 2021.
― Reduce GHG emissions by 50-52% below 2005 levels in 2030
United States of America
― Submit the enhanced 2030 Nationally Determined Contribution (NDC) to the UN
Republic of Korea
― Reduce GHG emissions by 46% below 2013 levels in 2030
Japan
― Reduce GHG emissions by 40% below 1990 levels in 2030
European Union
Net Zero by 2050, a global goal that the world is moving toward.
For the common goal, 40 college students from 8 countries have gathered.
Forty college students strengthen their environmental capabilities
to cope with climate crisis through environmental education
and environmental green bell.
In addition, the students will become representatives
and seek solutions by finding environmental problems in their country.
Through the project, the best-practiced activities will be expanded.
Through the result report meeting,
students will share their views on the proceeded projects and environmental issues,
growing into global environmental leaders who respond to the climate crisis.
We look forward to your interest and support
for the activities of college students around the world to achieve Net Zero by 2050.