11. SUSTAINABLE CITIES AND COMMUNITIES

13. CLIMATE ACTION

14. LIFE BELOW WATER

15. LIFE ON LAND

17. PARTNERSHIPS FOR THE GOALS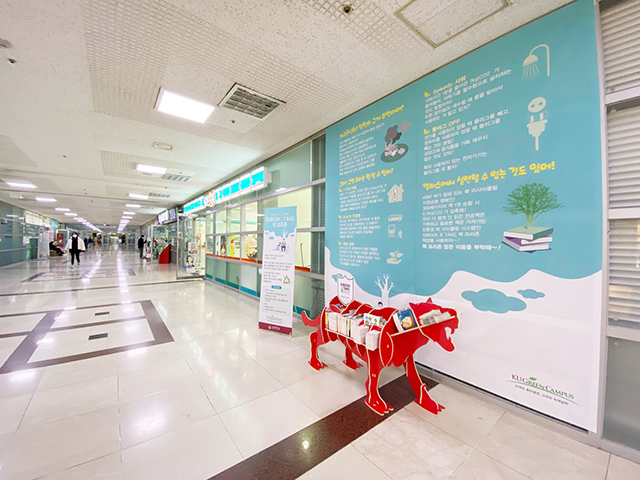 We installed GIBOOK & TAKE BOOK FREE ZONE
at the Central Plaza, B1F next to Hana Bank and Aegineung Student Center, 1F entrance.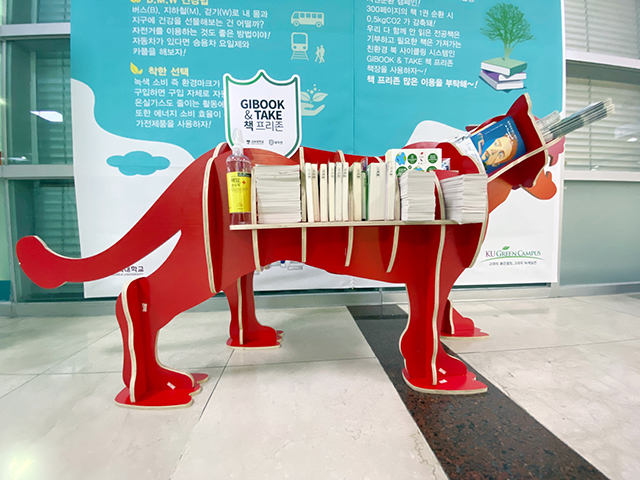 With the Korea University's Green Campus PR Ambassador
and the students of club KULAP, we installed the GIBOOK & TAKE Book Free Zone
and filled the bookshelf with books sponsored by YES24 and Crepas Book Publishing House.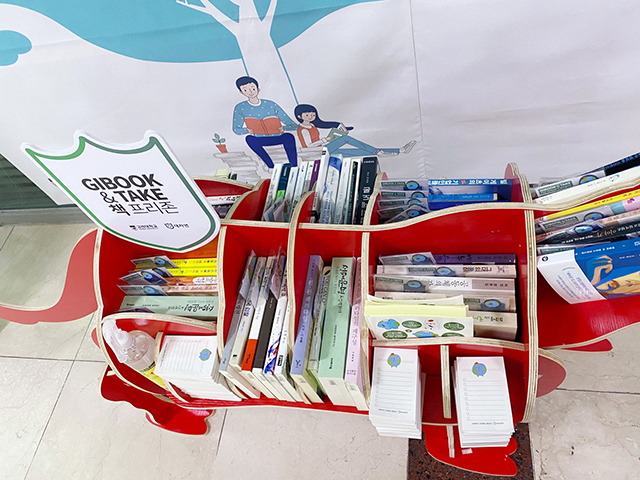 Green Campus paper saving campaign stickers, memo's made of soybean oil
and charming JAYONIE bookmarks are equipped for students who use the Book Free Zone.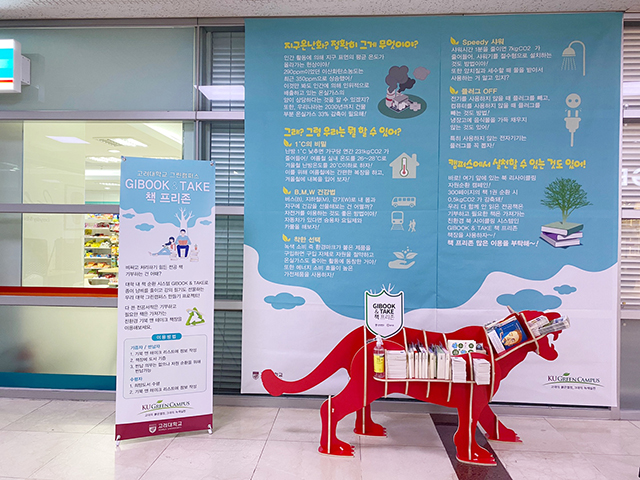 Isn't the red tiger, symbol of Korea University, bookshelf wonderful?
It's a special Green Campus Zone that you can meet only at GIBOOK & TAKE Book Free Zone!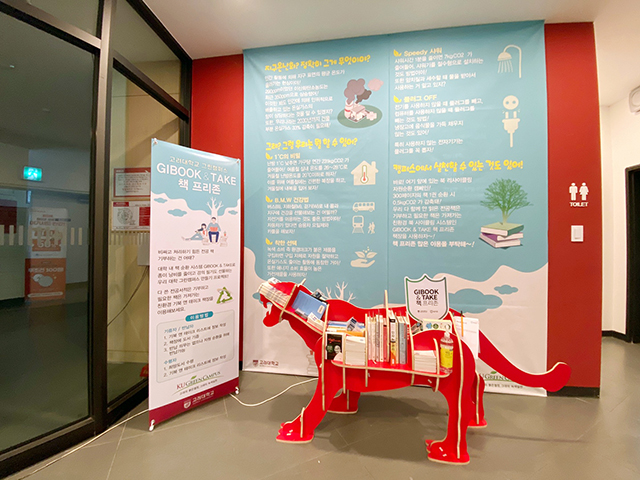 Book Free Zone is installed at the 1st floor of Aegineung Student Center.
Students can share methods to tackle climate change
and to establish Green Campus as college students
through the banner that explains about the meaning of global warming!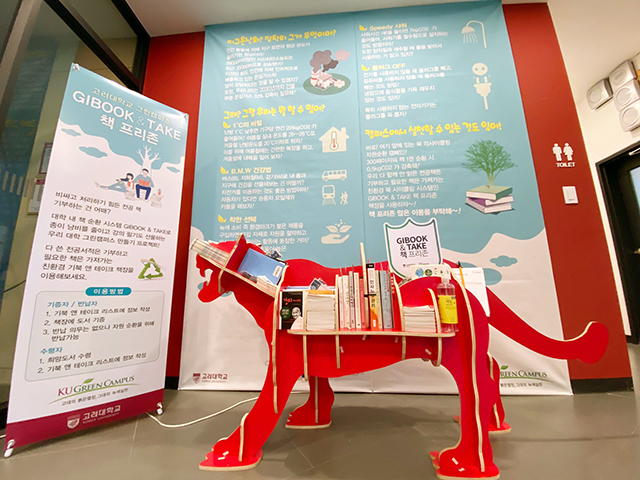 Please look forward to the Book Free Zone in Korea University!