11. SUSTAINABLE CITIES AND COMMUNITIES

13. CLIMATE ACTION

14. LIFE BELOW WATER

15. LIFE ON LAND

17. PARTNERSHIPS FOR THE GOALS
Result Report Meeting of "GIBOOK & TAKE Green Campus Zone"
was held with campus environmental club students in five universities.
The project is hosted by DAEJAYON and sponsored by the Seoul Metropolitan Government,
online bookstore YES24 and Crepas Book Publishing House.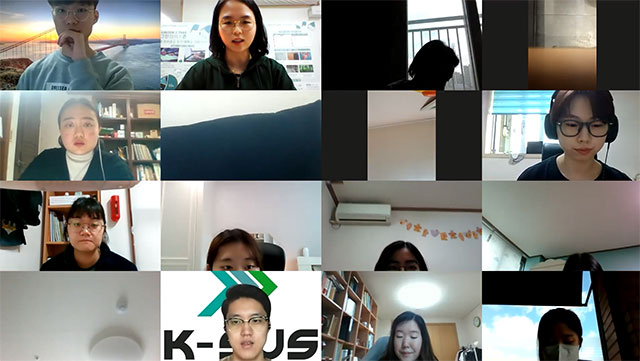 We watched a video of the Green Campus activities that were conducted in various ways,
including fostering Green Uni, installation and operation of Book Free Zone,
online eco-bingo challenge, online seminar, card news etc.
This year, compared to last year, there were not much offline activities due to COVID-19.
We could see the proud face of the club members who worked hard to build Green Campus.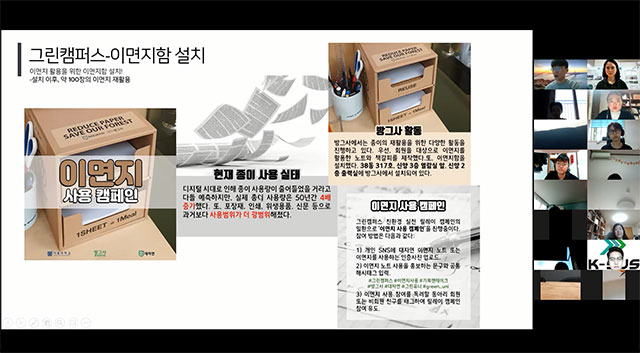 Next, was the activity result presentation of the presidents of KAIST's K-SUS,
Seoul National University's Banggsa, Korea University's KULAP,
the 56th Seoul University Student Association's Palette,
Sookmyung Women's University's Green Snow.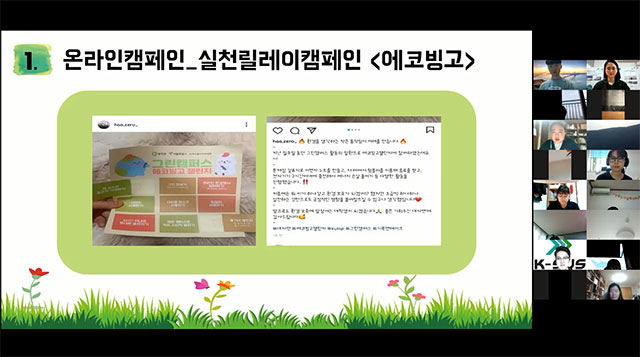 By reducing the reckless use of paper on campus and circulating secondhand books,
we were able to circulate a total of 5,389 books this year and reduce 2,190kgCO2.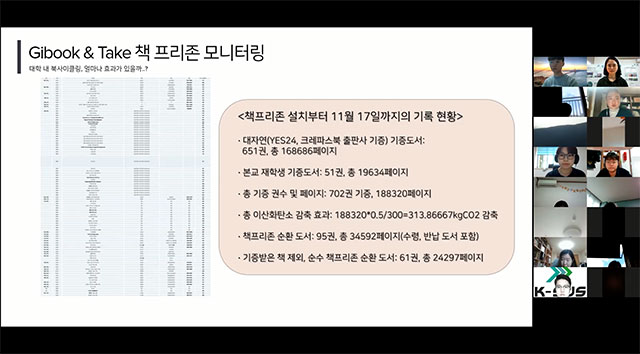 After the presentation of the club presidents,
students also had time to share feedback on this year's Green Campus activities
and share ideas for future activities.
Finally, we had the award ceremony of the best performed club,
that everyone was waiting for!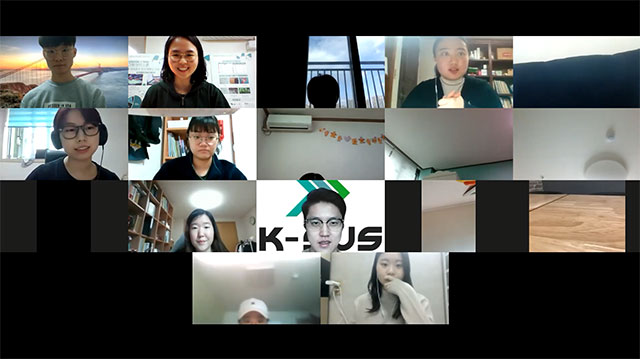 The grand prize went to Seoul National University's Banggsa!
The excellence prize was given to KAIST's K-SUS, Korea University's KULAP
and Sookmyung Women's University's Green Snow!
Congratulations to all the students who won the Award of Seoul Metropolitan City Mayor
and Award of DAEJAYON President for their outstanding Green Campus activities.
You can meet the GIBOOK & TAKE Green Campus Zone on campus continuously next year!
So, we ask for your participation and support! :)