11. SUSTAINABLE CITIES AND COMMUNITIES
13. CLIMATE ACTION
14. LIFE BELOW WATER
15. LIFE ON LAND
17. PARTNERSHIPS FOR THE GOALS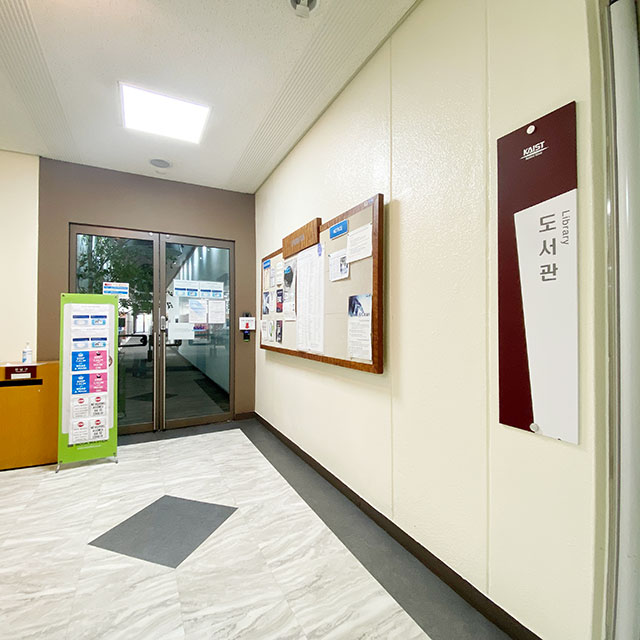 "GIBOOK & TAKE Book Free Zone" was installed in the library of KAIST Seoul Campus.
In May, we installed a Book Free Zone on the 5th floor of the College of Business
with the sustainable management club K-SUS.
This time, thanks to the support of professors and students,
additional Book Free Zone was installed at the library.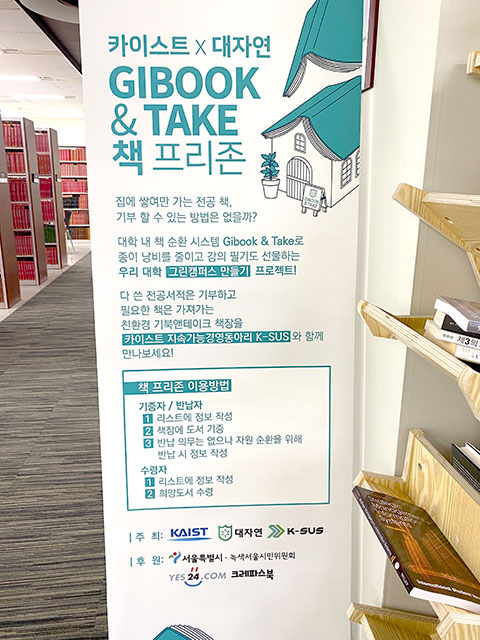 "GIBOOK & TAKE Book Free Zone" is a Green Campus Project
for resource circulation and forest conservancy on campus
by building a book recycling system.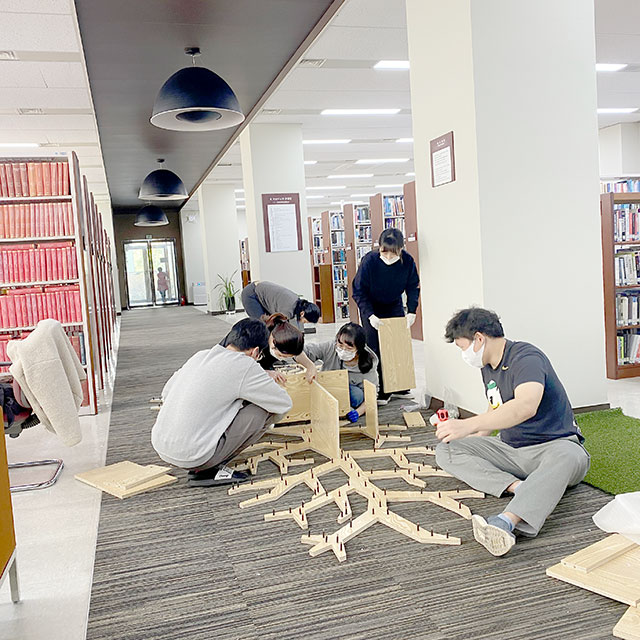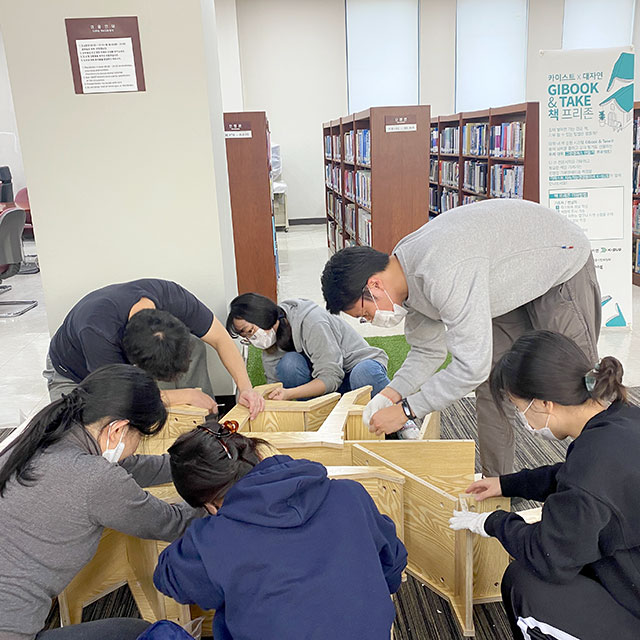 The members of club K-SUS worked in harmony.
They built the tree shaped bookshelf by helping each other,
even though is was a difficult bookshelf to assemble.
These are the books that will be stocked at the library book free zone.
Sung-Joo Park, professor emeritus of KAIST
donated 382 books for the Green Campus Book Circulation Project.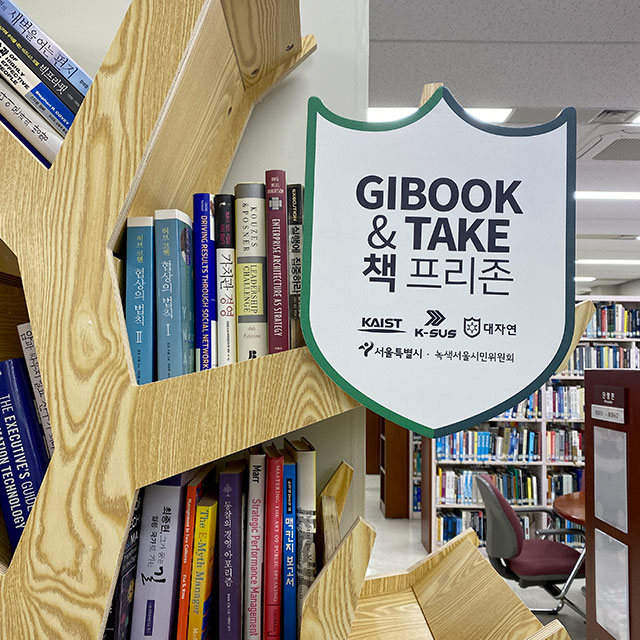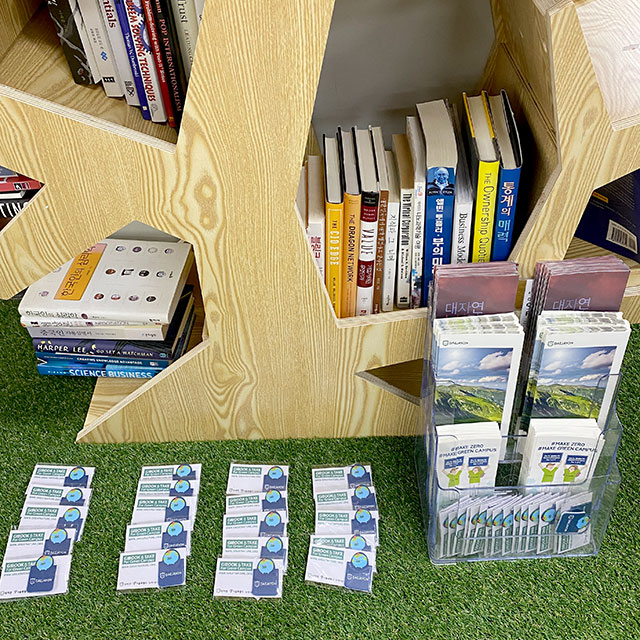 Many books were donated such as humanities, self-improvement,
history, science and language books as well as various major books,
making the Book Free Zone useful to the students.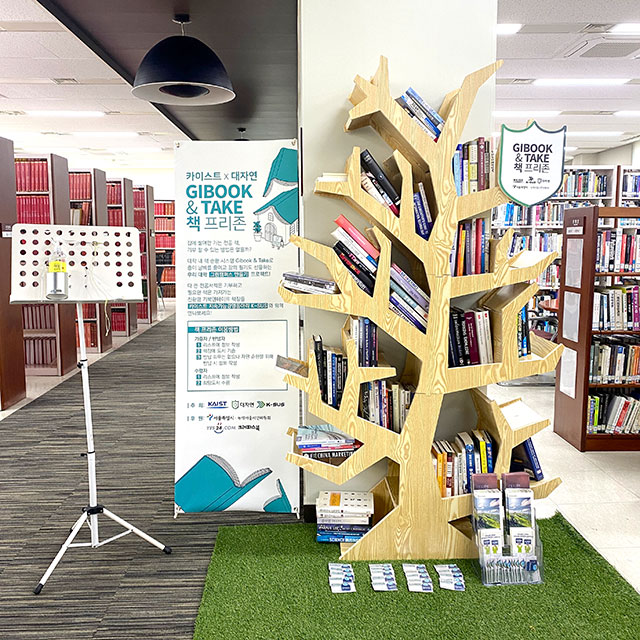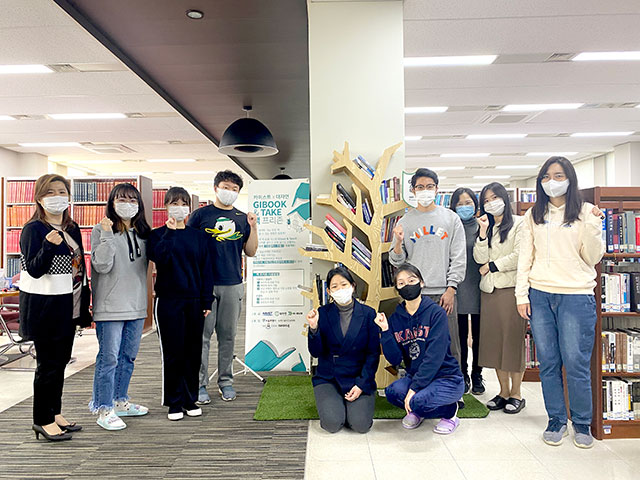 Hyun-Kyung Moon, the education and scholarship team leader of KAIST,
visited the library and supported the members of club K-SUS and the Book Free Zone.
When visiting the library, please use the "GIBOOK & TAKE Book Free Zone."