7. AFFORDABLE AND CLEAN ENERGY
11. SUSTAINABLE CITIES AND COMMUNITIES
13. CLIMATE ACTION
14. LIFE BELOW WATER
15. LIFE ON LAND
17. PARTNERSHIPS FOR THE GOALS
DAEJAYON Class, "Green Uni Fostering Course" Korean website is opened
to raise awareness of climate crisis and green campus,
train college students who practice eco-friendly life.
class.greatnature.org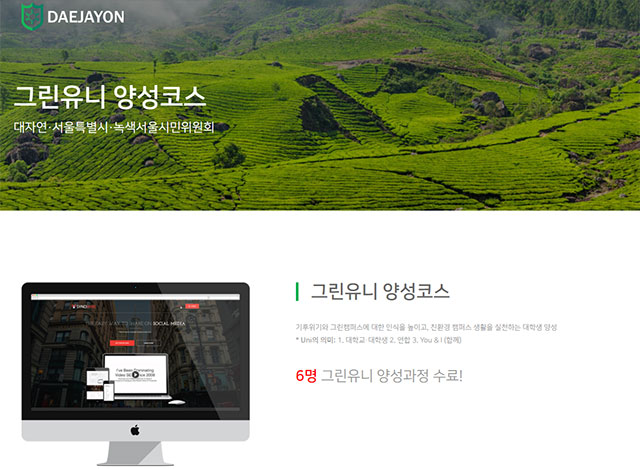 Seoul Metropolitan Government and Citizen's Green Seoul Committee
sponsored the online education website to foster Green Uni.
The word "Uni" includes "university," "college students," "unity"
and "You & I" meaning the participation of everyone.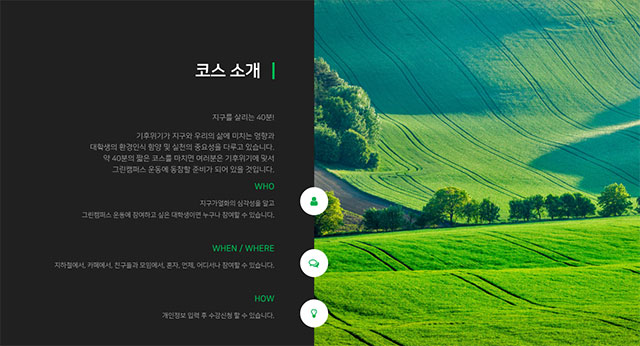 It covers the impact of climate crisis on the Earth and our lives,
and the importance of raising environmental awareness
among college students and of acting accordingly.
After completing the 40 minutes course,
"Green Uni," who takes part in the Green Campus Movement
to combat climate crisis, is fostered.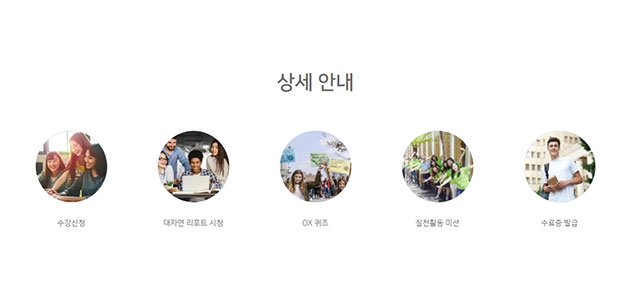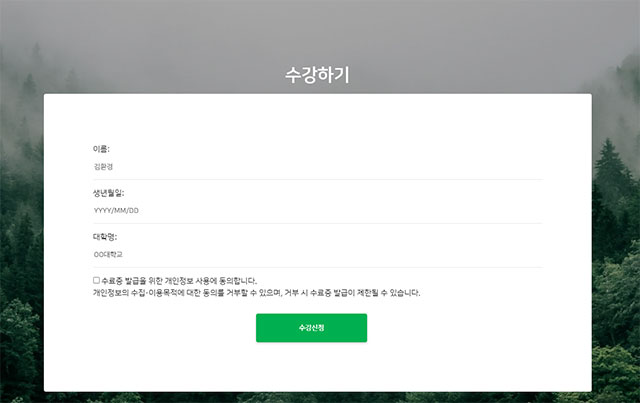 Any college student,
who recognizes the seriousness of global heating
and wants to participate in the Green Campus Movement
can participate through online anywhere.
You can receive the Green Uni Training Certificate after applying for the course,
watching DAEJAYON REPORT and solving a simple quiz
and uploading your environmental practice activity.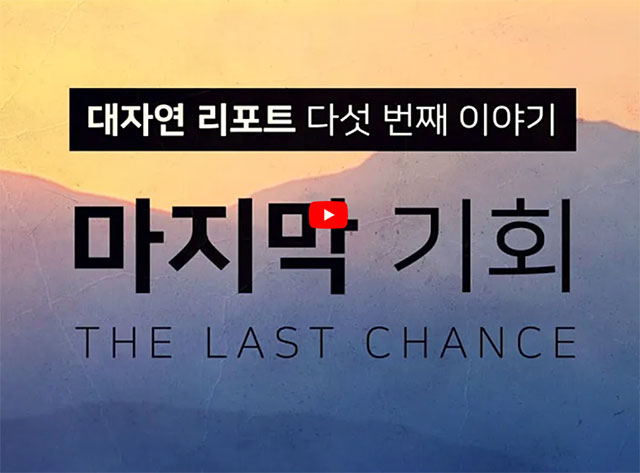 DAEJAYON REPORT 5, sends us a message
that college students on campus should be the generation to overcome global heating
by demonstrating global leadership, not in the future, but right now.

After watching DAEJAYON REPORT, you can easily solve the Green Uni Quiz.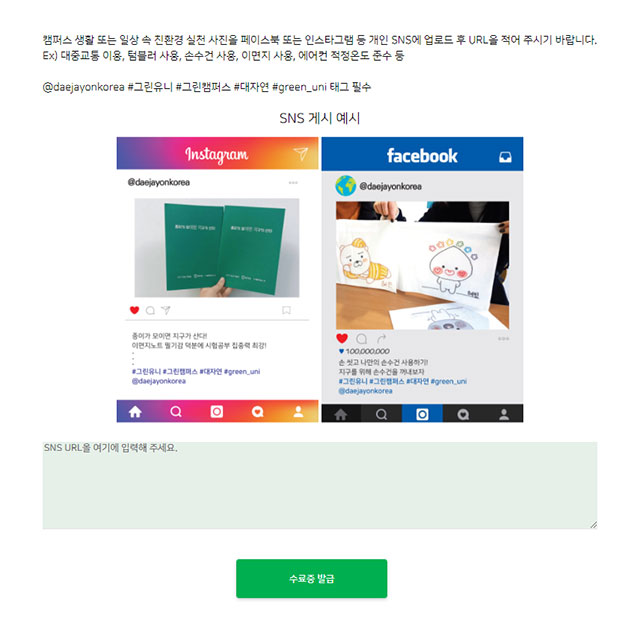 To become Green Uni who takes action, not only raising environmental awareness,
students upload their environmental practice photos
taken on campus or on their everyday life,
through their personal social media.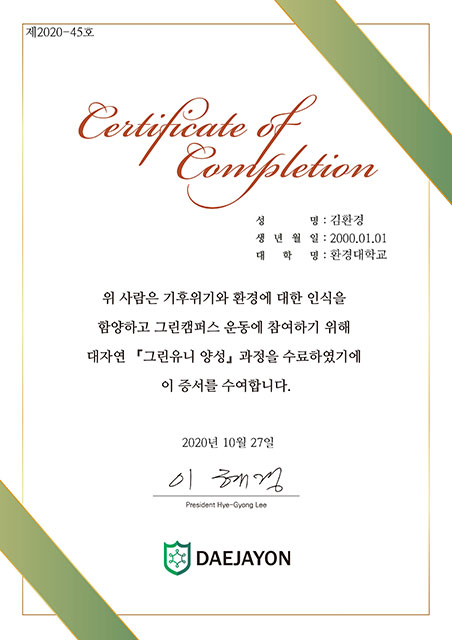 Planet Earth, the only planet that living creatures live,
is now standing at a crossroad of significant change.

The last chance for you to take action for the future is right now.
Be "Green Uni" by raising awareness of climate crisis and green campus,
and practice eco-friendly campus life!