11. SUSTAINABLE CITIES AND COMMUNITIES

13. CLIMATE ACTION

14. LIFE BELOW WATER
Today is the Plastic Free Campus Campaign of Yonsei University "Yongreen!"
In today's campaign, Yongreen ran the booth in three types;
2. Yongreen promotion booth
3. Tumber and Slush Booth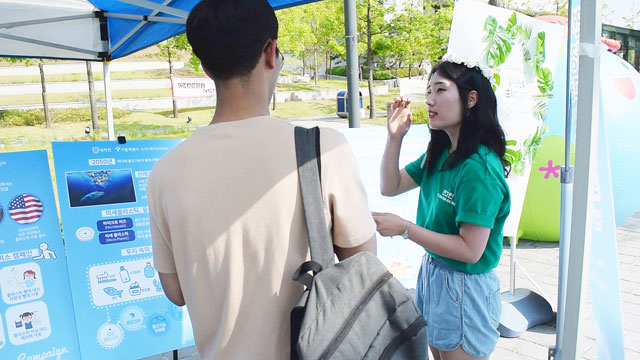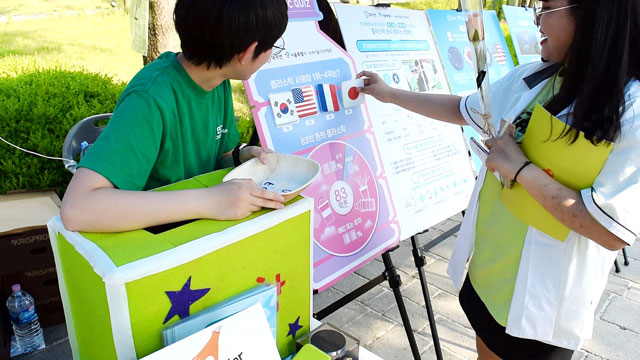 At the Plastic Free Booth, students explained about the hazards of plastic use and had quizzes!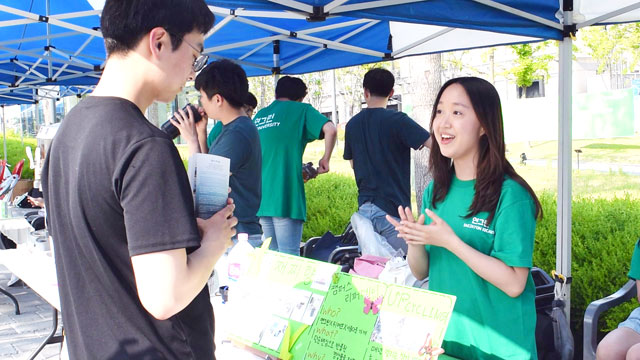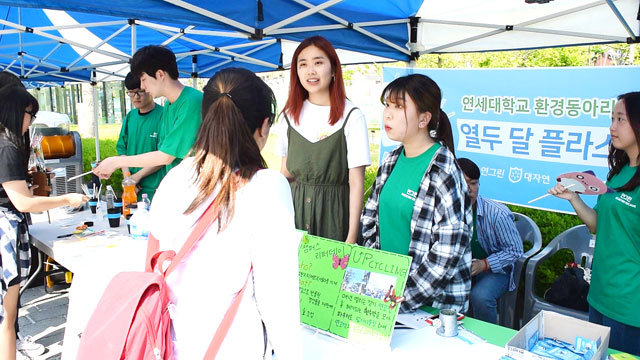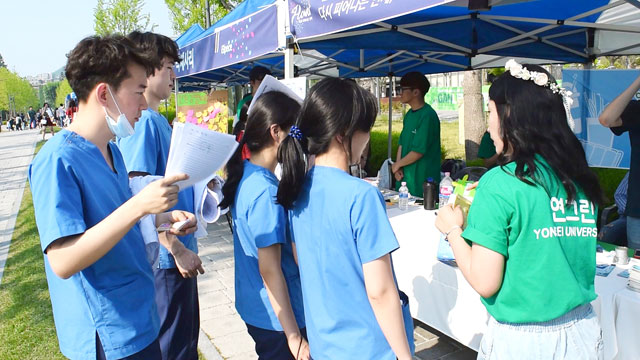 At the second booth, students introduced and explain the activites of Yongreen!
Environmental informations like upcycling and Earth Hour were included.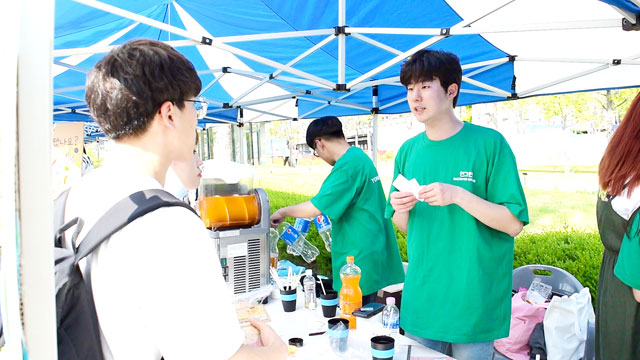 And at the last booth, students gave slushes to people who brought tumblers.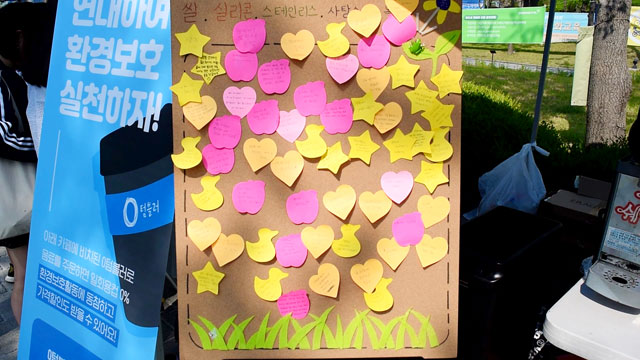 Also, there was a corner writing down their opinions in using diverse eco-friendly straws!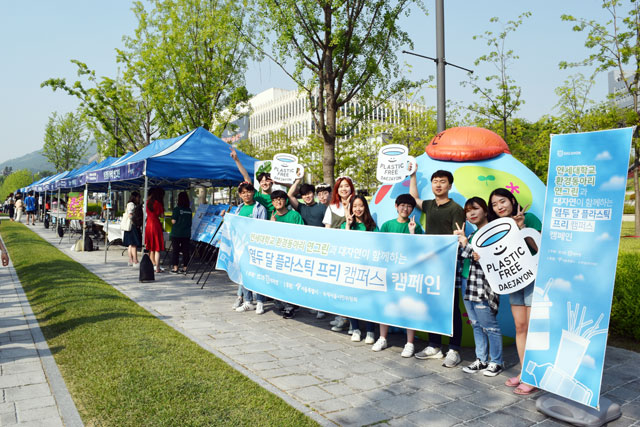 T
he students of Yongreen worked hard
e
ven in the hot weather.
Until, Yonsei University gets colored "green," Go! Yongreen!