11. SUSTAINABLE CITIES AND COMMUNITIES

13. CLIMATE ACTION

14. LIFE BELOW WATER
On November 8th, the 8th Seoul Green Campus Student Ambassador Team 1
Green-in-Us, ran "Save the Earth!" campaign at University of Seoul.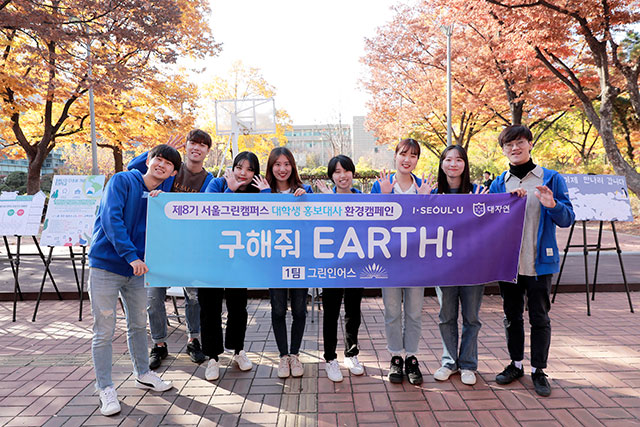 Let's take a look at the activities.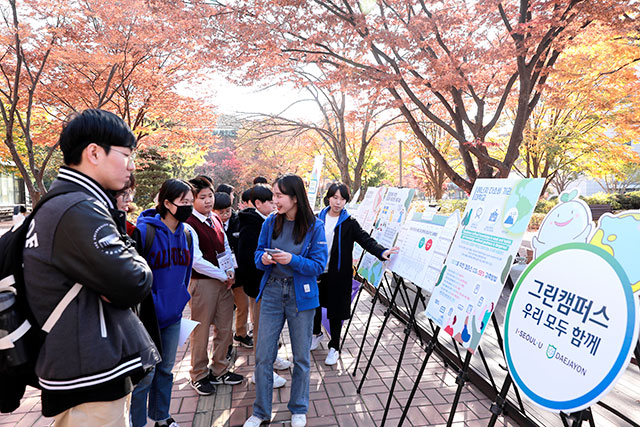 They explained the panel regarding the goal of 1.5℃,
as well as university greenhouse gas emissions.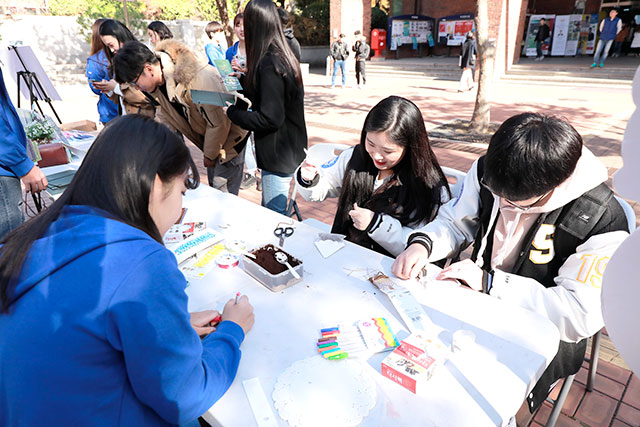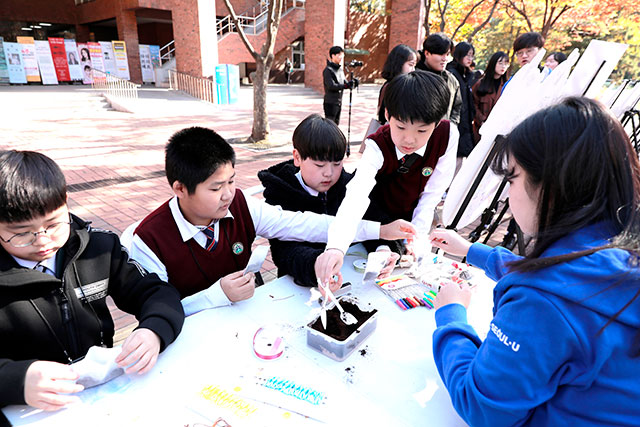 Many students experienced making a fragrance with coffee grounds
which are easy to be thrown away.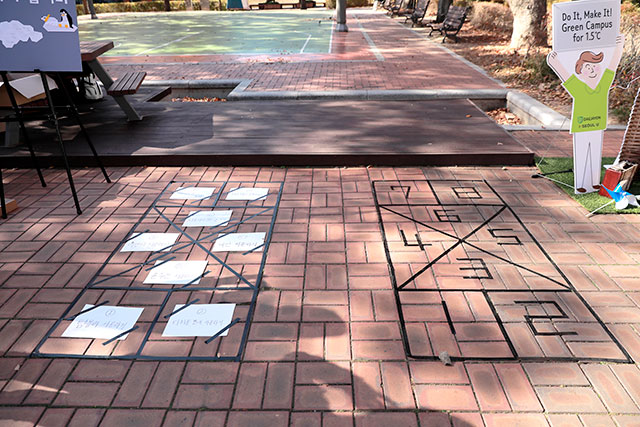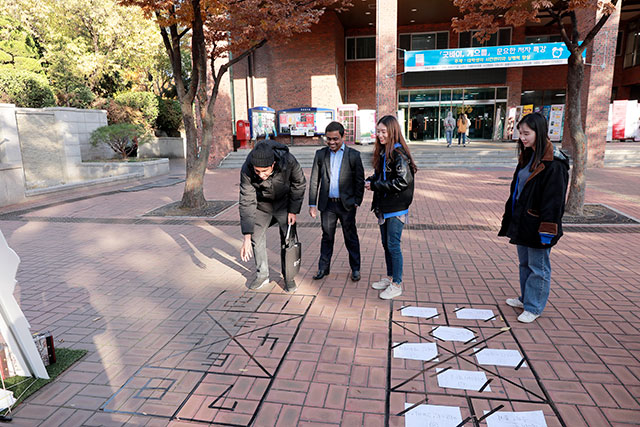 They also organized sabangchigi game with 8 matters to execute written,
and handed out beautiful shopping bags as gifts to those who finished all activites.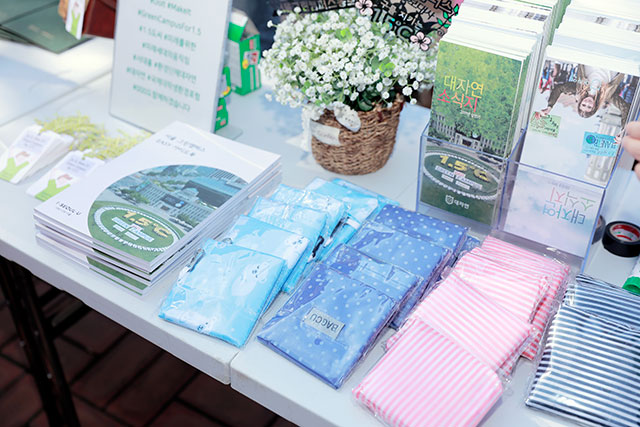 University of Seoul students promised to reduce greenhouse gas emissions on campus.
You're also going to promise, right?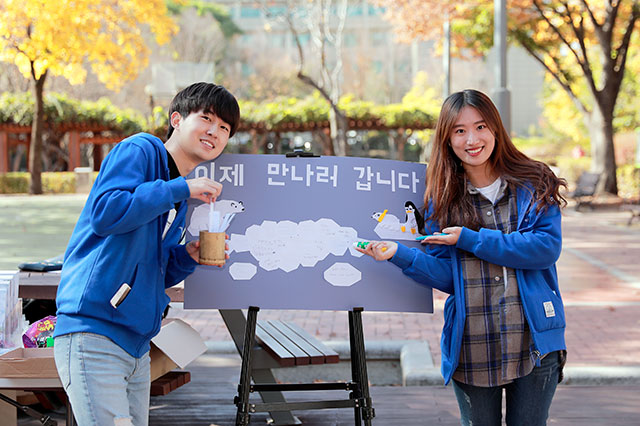 There was also an activity where people wrote "words to the polar bears"
to create icy path to the North Pole!
Now the polar bears are able to meet up with their family!
As you can see, there were diverse activities.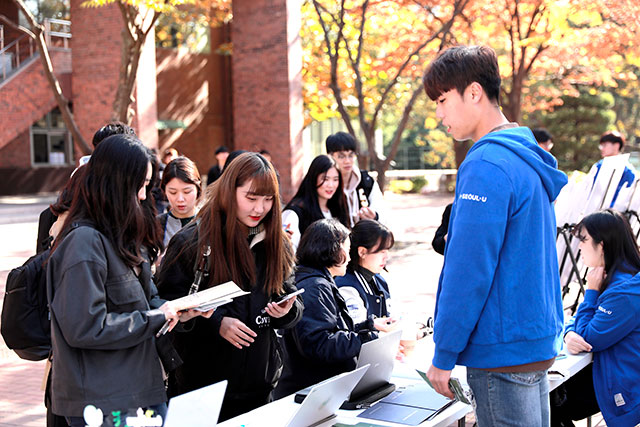 Don't forget to sign and support to join the Green Campus movement.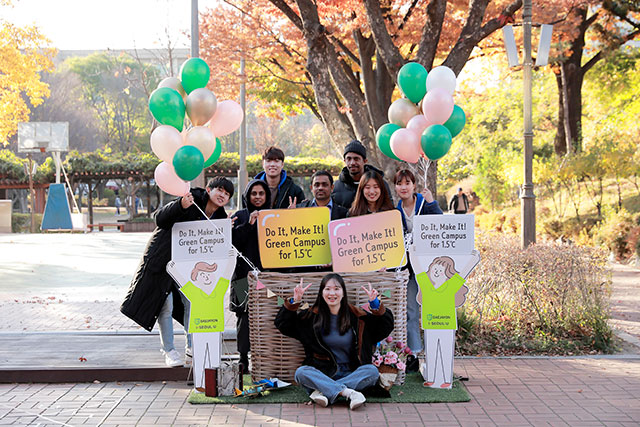 These activities gave great opportunity to inform the seriousness of the climate issue.
They're also determined to continue to be the Green-in-Us to promote such problems.
Please look forward to the next activities of Green-in-Us!