13 CLIMATE ACTION

17 PARTNERSHIPS FOR THE GOALS
The lauching program of Eco Exchange Program was held at Seoul Citizens Hall.
Mr. Abdulla Saif Al Nuaimi the ambassador of UAE in the Rep. of Korea,
Mr. Rashed Alshamsi, deputy head of mission and Dr. Adam Abdelhameed, public officer
attended to support the environmental activities of university students.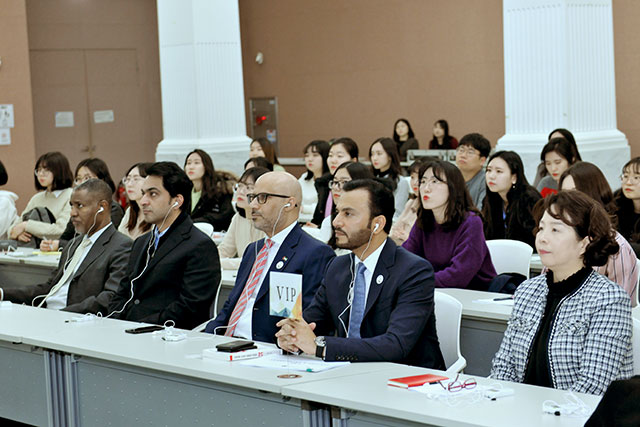 The launching ceremony started with an opening speech by the President of Daejayon.
Followed by the introduction of DAEJAYON,
the ambassador gave a special speech with the subject "UAE : Culture & Environment".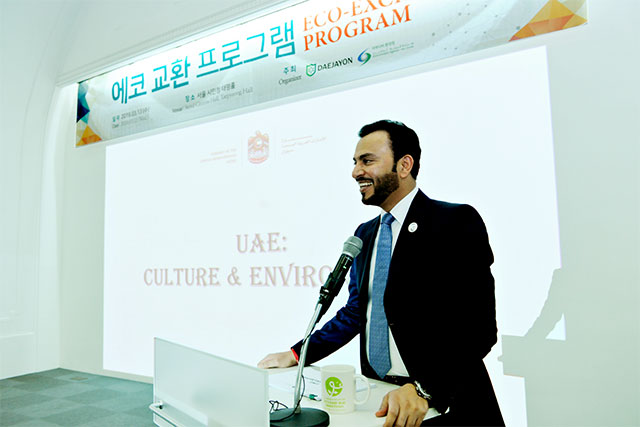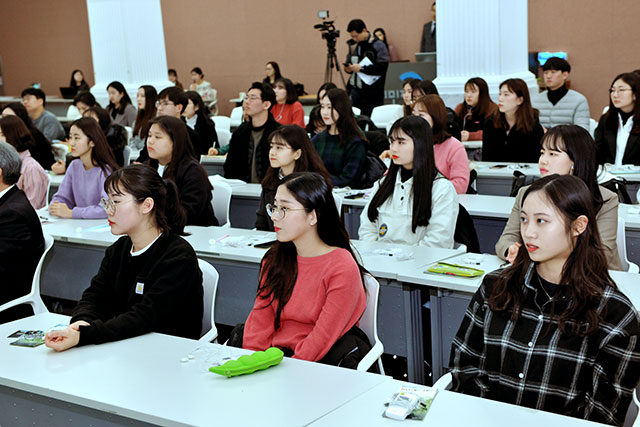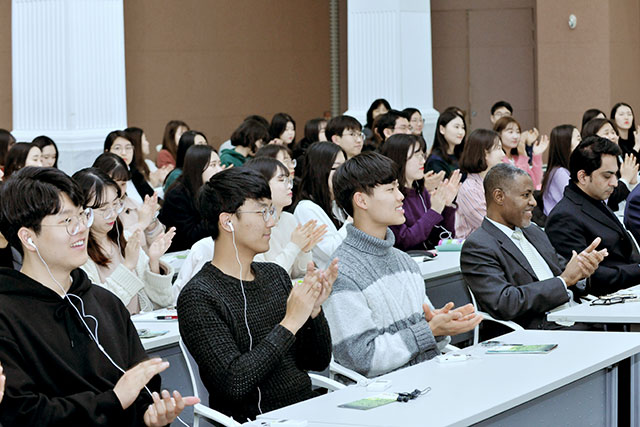 It was a great time for the university students, as the ambassador of UAE took interest
and gave his time to encourage the students environmental activities.
Next, program introduction and team-by-team introduction time was given.
It was time to introduce and share activity topic of each team that will be working together.