Hello! At 2018/Jun/10, here is Olympic Parktel in Seoul.
Today, Daejayon held 2018 Youth Model Summit supported by Korea Sports Promotion Foundation, Olympic Youthhostel and IUCN on Korea!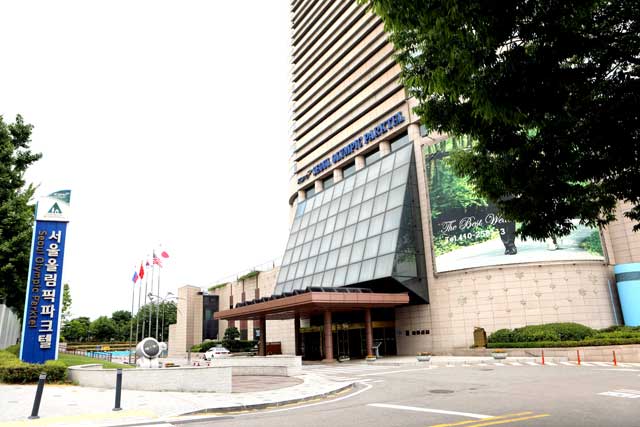 "Seoul Hall" is famous for best view among Olympic Parktels!
Welcome♬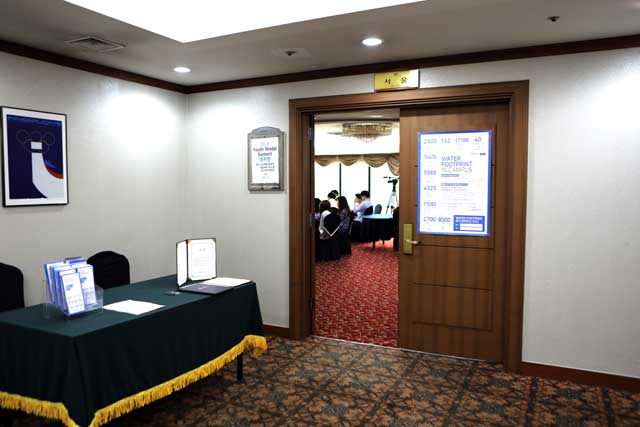 Delicious snacks were greeting us after checking attendance. :)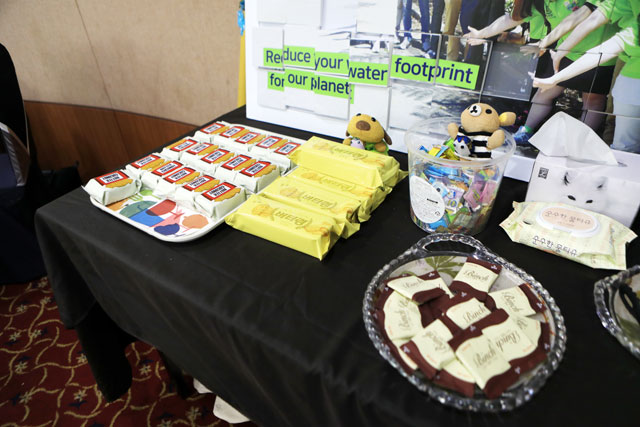 Our university student environmental activists filled the place!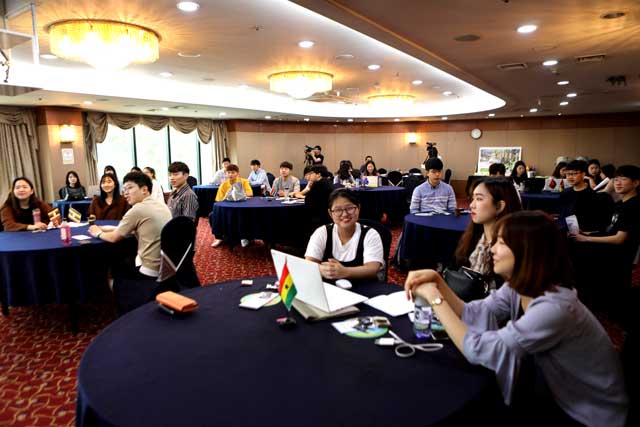 They seemed to be a pleasure with friendly friends, and a little nervous since they would announce Youth Model Summit that they prepared hard.
So let's get started!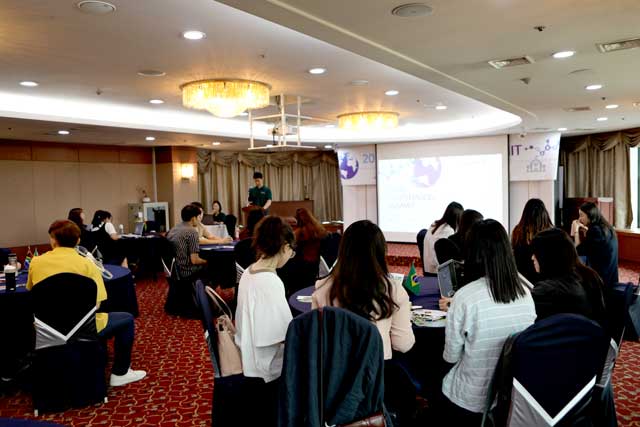 The theme of the Youth Model Summit was:
"Customs of nations that hurt ecosystems and biodiversity".

There are many countries around the globe that we do not know well.
Each of the different regional features has given us different cultural customs.
By the way, we wanted to see whether our traditional or conventional deeds
were actually acts of destroying the environment or not.

So university students were divided into 10 groups, each of 10 countries selected,
and investigated the environmental destructive customs in each country
at this Youth Model Summit.
And we discussed the possibility of international cooperation to overcome this problem.
At first, the South African team introduced problems of rhinoceros extinction, destroying ecosystem by elephant, and the rapid urbanization problem.
In particular, they appealed recognition of the international community came from rumors that rhinoceros horns are good for the body should be changed first.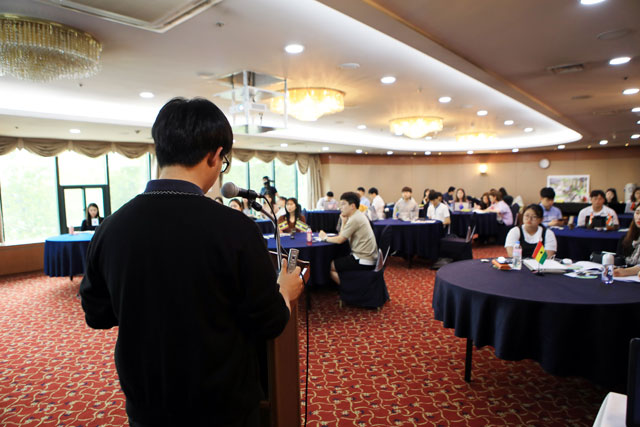 The next was India.
What customs in India are destroying the environment?
First, awareness is low on environmental issues.
Second, the fact that there are too many factories for economic activities and the responsibility for the environmental problems in the factories are not clear.
Third, there is a culture that regards the help from other countries as domestic interference.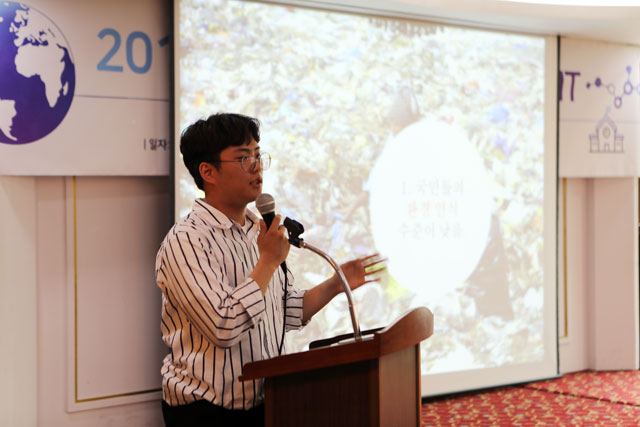 It seemed active cooperation at home and abroad to solve problems
that have been revealed should be needed!
The US team, the owner of many production plants, showed high interest in this issue.
Is there any cooperation between the United States and India
for environmental protection?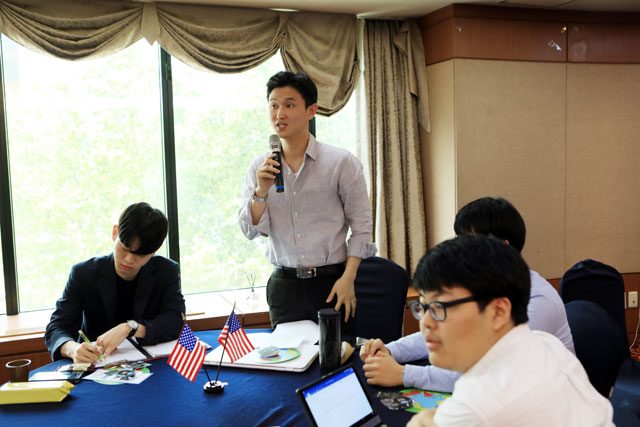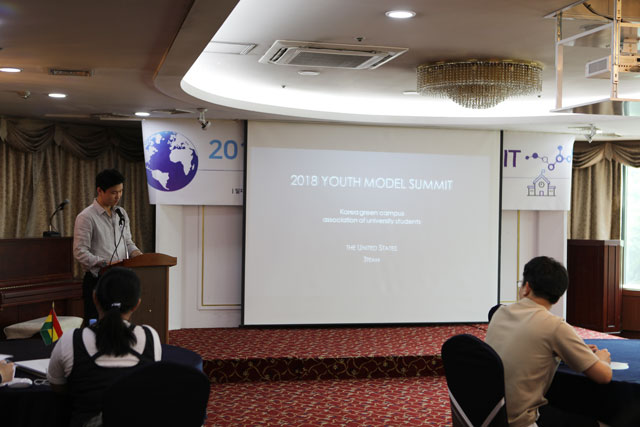 Students who are listening to the American position on advanced environmental issues
seem to be particularly focused.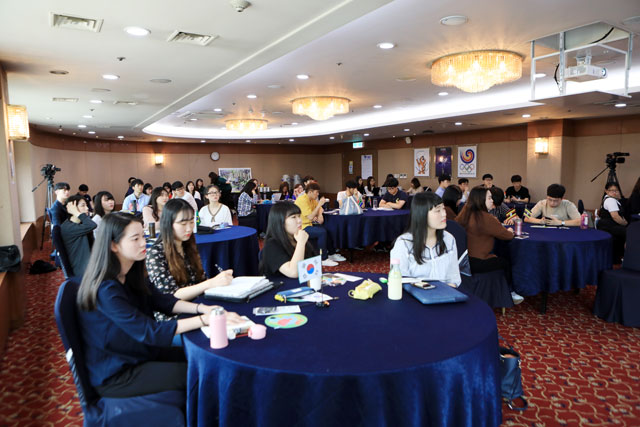 Angola team talked about the actual situation of elephant horn trafficking.
In fact, it was one of the natural economic activities of some people.
It is necessary to cooperate with foreign countries to overcome these customs.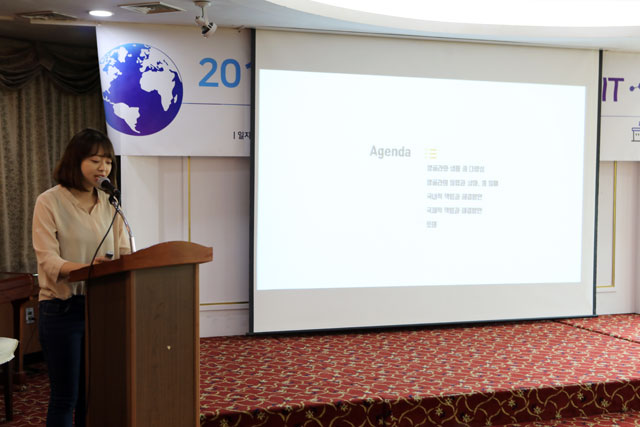 We want to overcome social chaos and poverty and solve problems quickly
through international cooperation.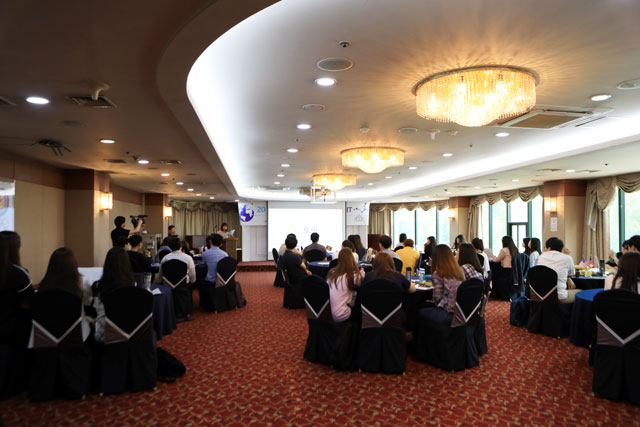 In Uganda, people hunt lions to defend their cattle.
In addition, other activities such as the impact of climate change and the destruction of wetlands to secure agricultural lands are being carried out.
Students informed that advanced countries should help to overcome them.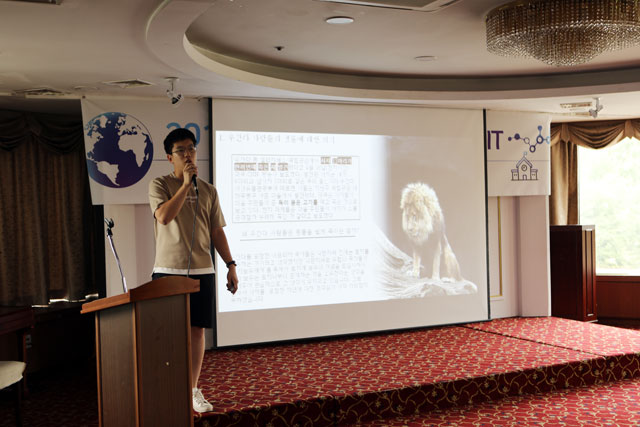 Our US team, they are very busy today!
What is the US position on international aid?
Unconditional aid should be avoided, but we must find a way to work together.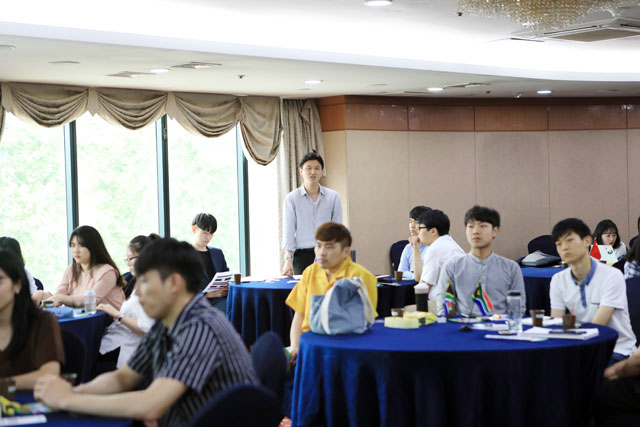 In Ghana, electronic waste such as mobile phones and marine pollution
are becoming big problems.
The environment is being polluted by electronic products that they didn't make or use.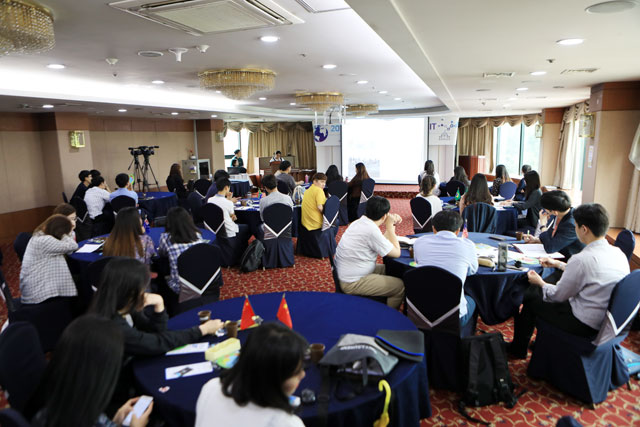 In Brazil, because of the dilemma of economic development vs. conservation of the Amazon,
Students informed that environmental awareness improvement education
is urgent to overcome that.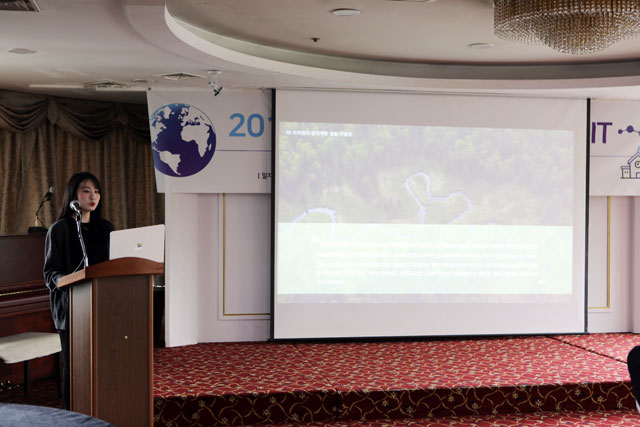 In China, there are air pollution problem, river pollution problem and desertification problem.
Although the government is actively working to improve the problem,
what problems will arise around the world if all of thier factories are shut down?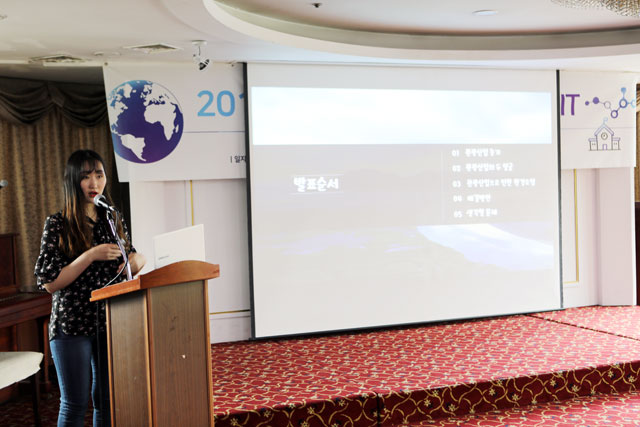 It seems to be closely related to the fine dust problem between China and Korea.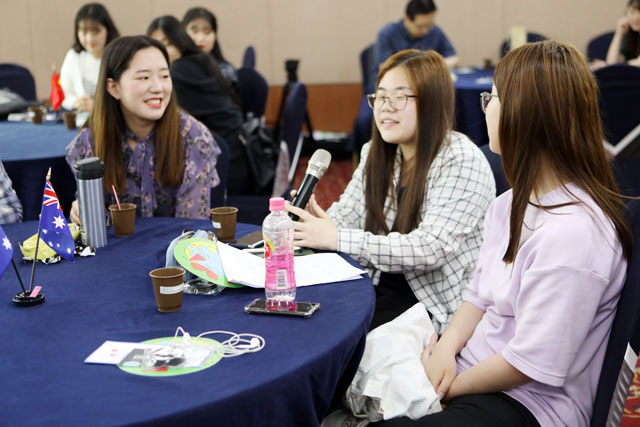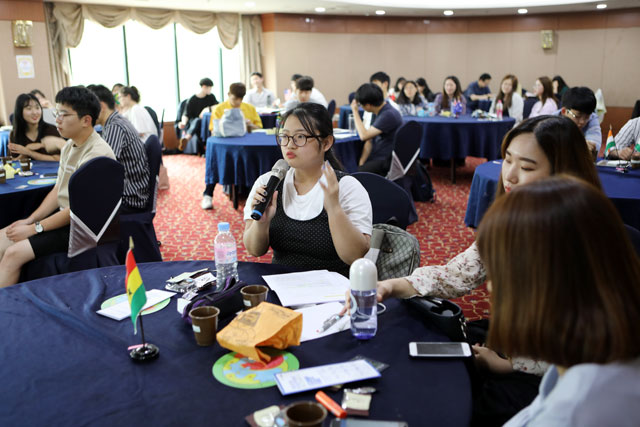 Finally Korea!
There are various customs that destroy the environment in our country where we live.
Establishment of a cable car for the development of the tourism industry,
establishment of an airport, what is our choice?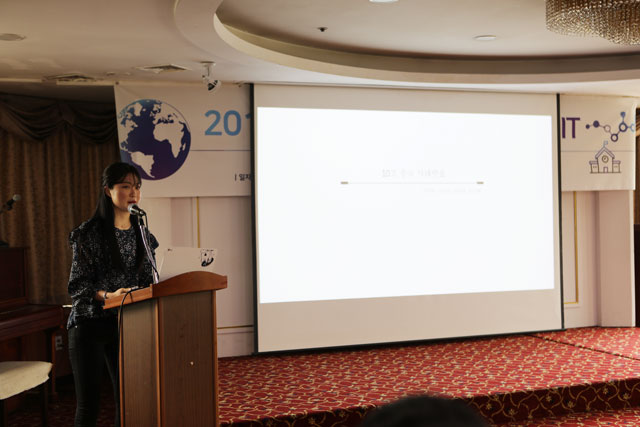 What about following British Green Tourism to solve environmental problems
and waste problems happened from tourist areas?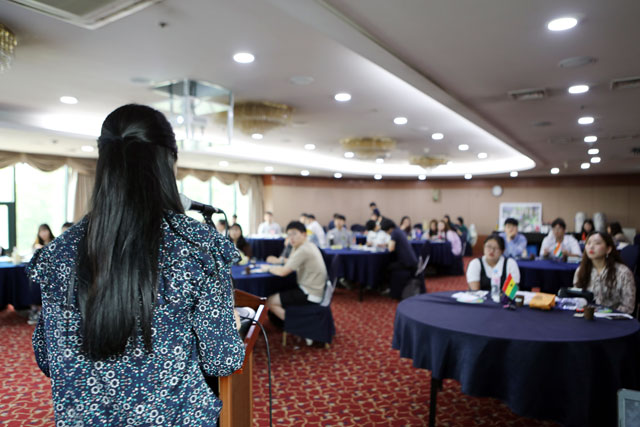 All of these announcements have been completed.
There were many more serious problems than we thought,
and there was a problem that one country could not solve by itself.
But we found problems that could be solved when we worked together.
Now we have only our choice and execution:)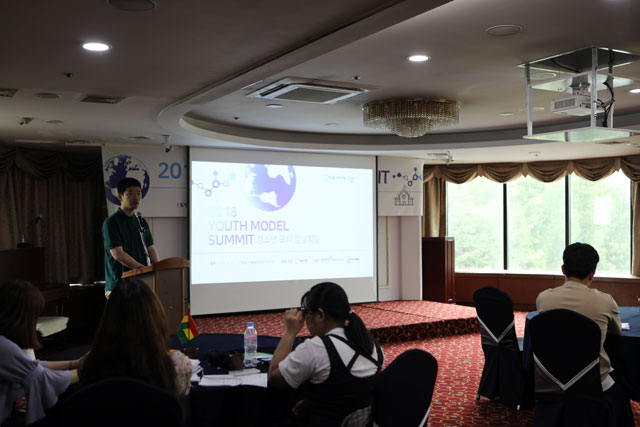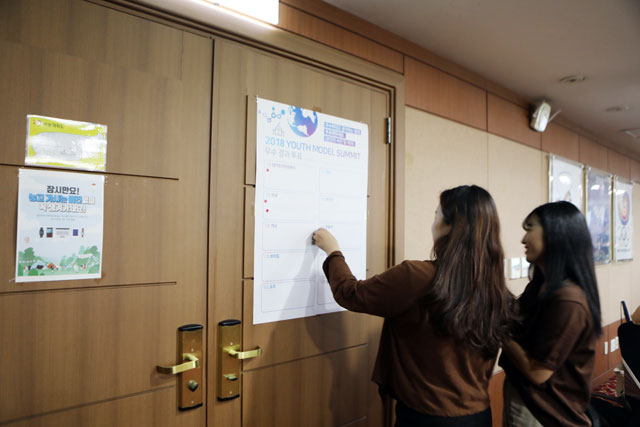 Which group made the best presentation?
How well they investigated the customs of each country that destroyed the environment,
whether they presented a realistic solution,
the evaluation of the students who heard the presentation together is being done.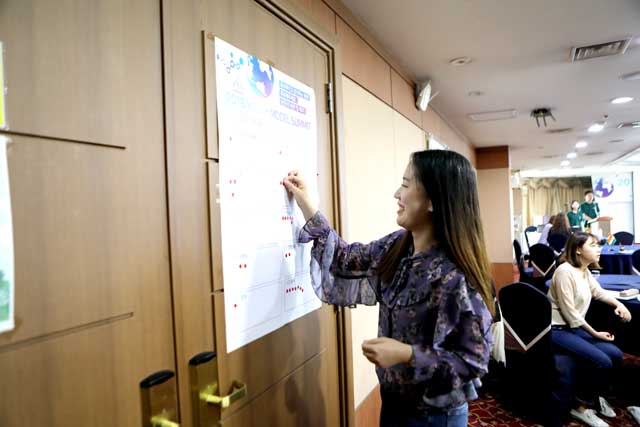 As a result...
Adding up students evaluation and environmental experts evaluation,
one top prize team and two excellence ward teams were selected.
Congratulations to everyone!!!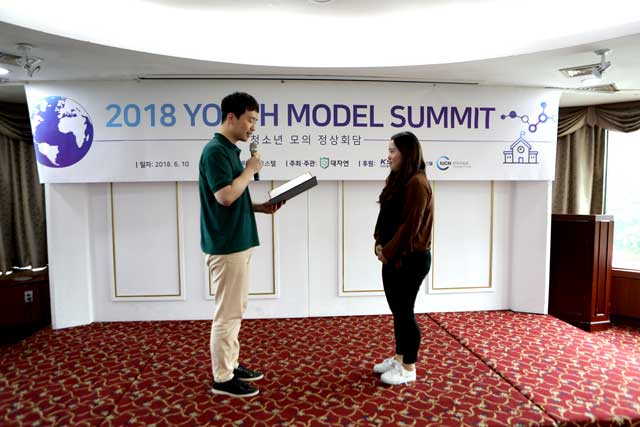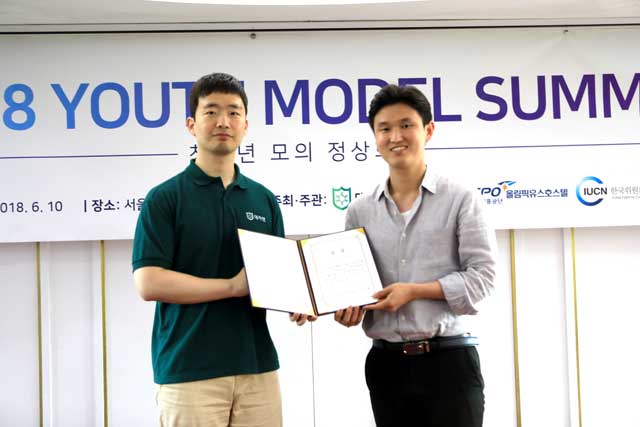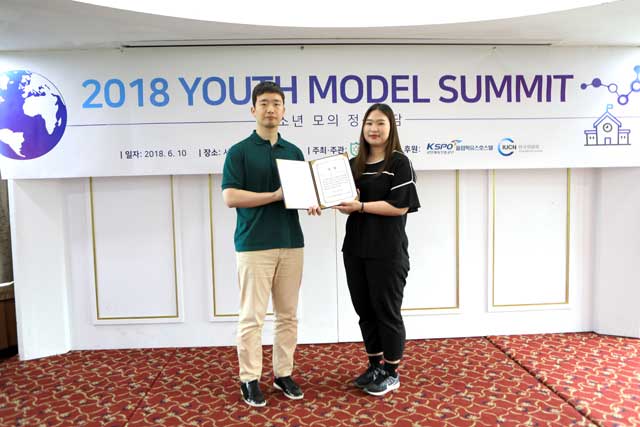 Even it was short time, but we could learn and feel a lot.
What should we do to protect the environment? and Should I?
Through this Youth Model Summit, we will first be aware of this environmental issue
and we raise one voice to solve this problem from now on.
Then wtnrhe will surely find the answer.
2018 Youth Model Summit, Thank you!