The second meeting with environmental club GP of Kyunghee University!!

We became more intimate than before~ :D
As it was the second seminar,
both of us stayed up all night to show better contents
and finally brought the outcome in the morning!
Daejayon compared Easter Island destroyed due to increased population and forest lumbering,
and GP, as a environment major, presented about CO2 collecting technology.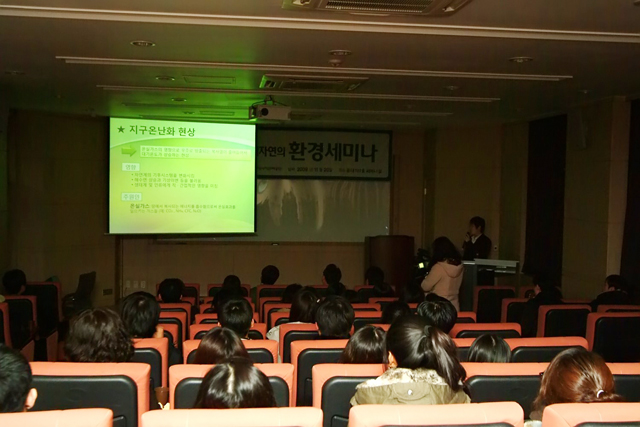 Although it is a good technology if it is taken,
it is too expensive.
For now, reducing greenhouse gas emission is the easiest way :)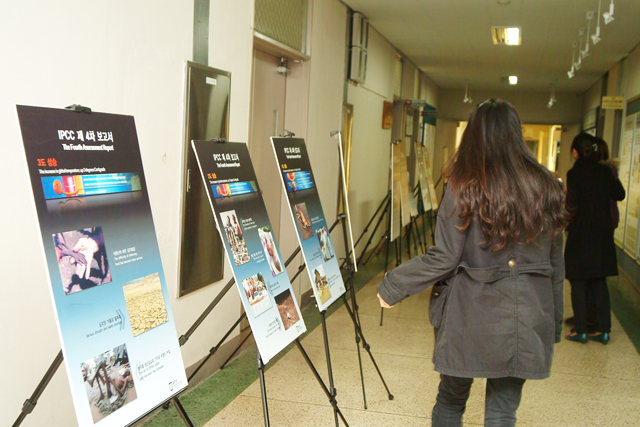 In the aisle, there was panel exhibition about global warming.
Both sides were meaningful to learn and think more.
GP of Kyunghee University! Let's go together to the end! :D