We marked a beginning of warm spring with Green Art Idea Community with campus environmental clubs, on May 1st.

After the Green Art Camp,
students went back to their own campuses and proposed a various ideas to solve campus environmental problems.

So we gathered to share the valuable ideas!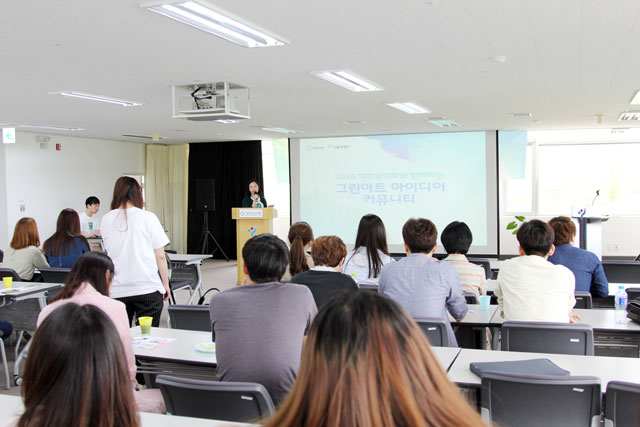 Let's look into the scene of sharing ideas which were proposed by putting heads of 11 teams together! 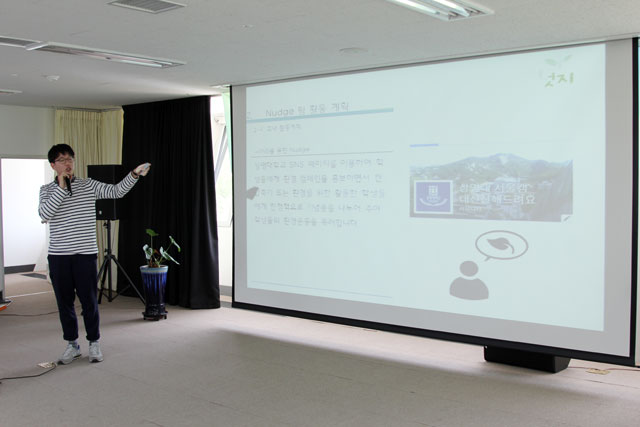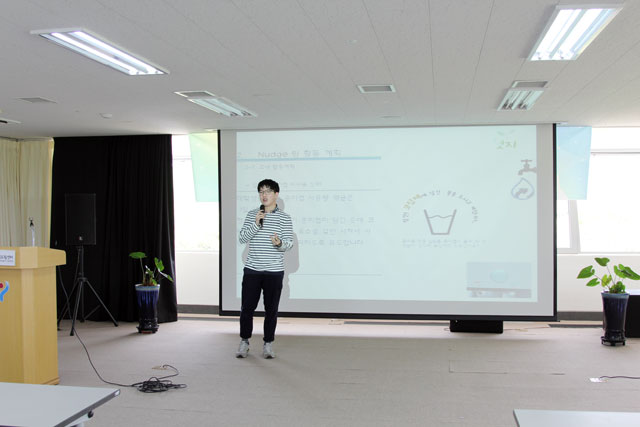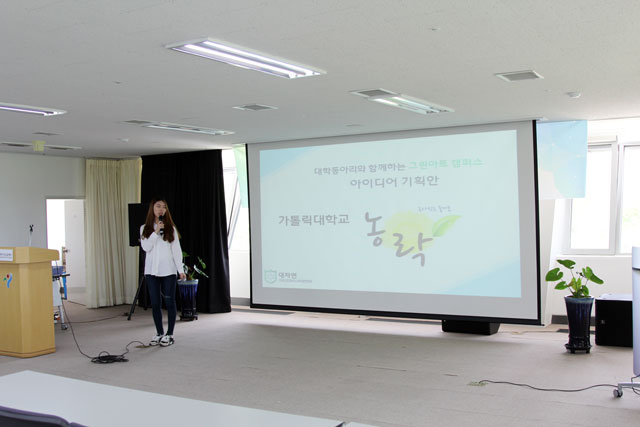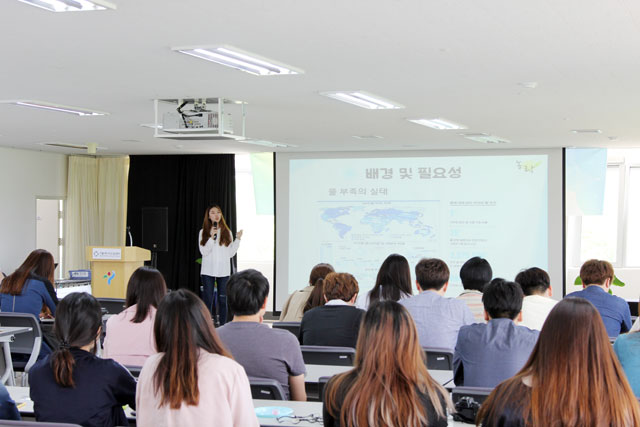 Students were focusing on the speech!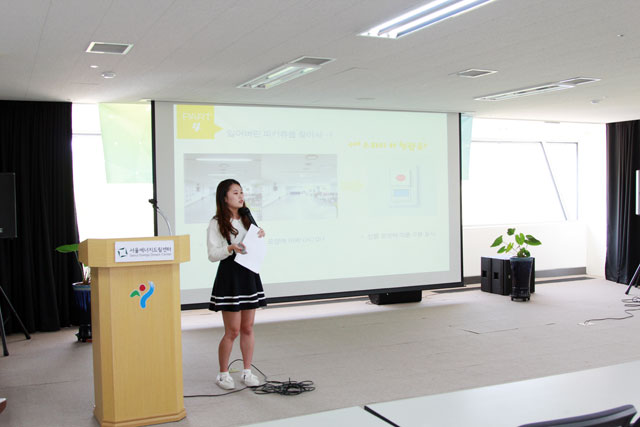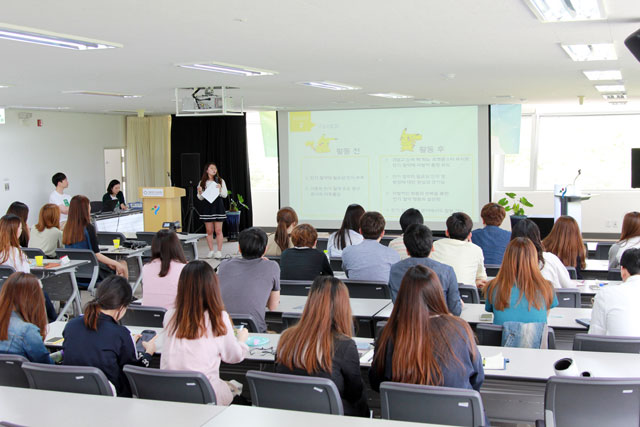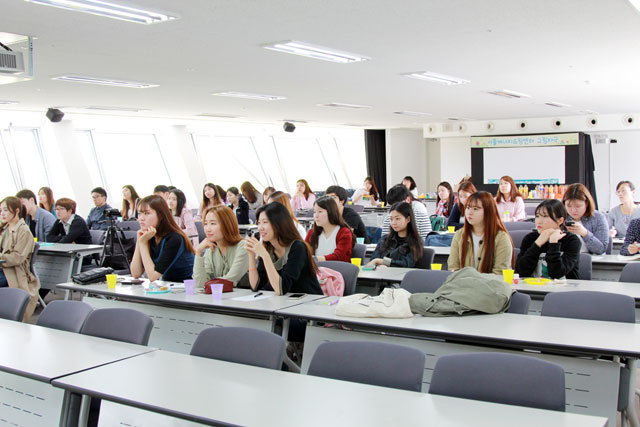 The ideas of each team were so interesting!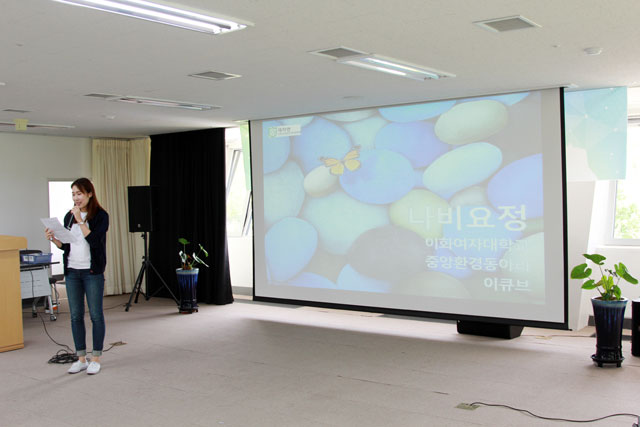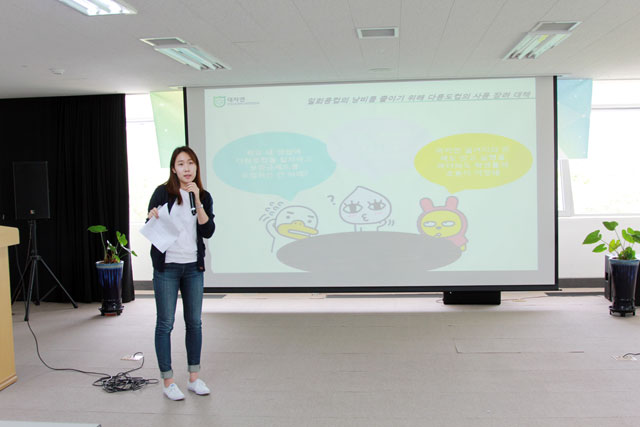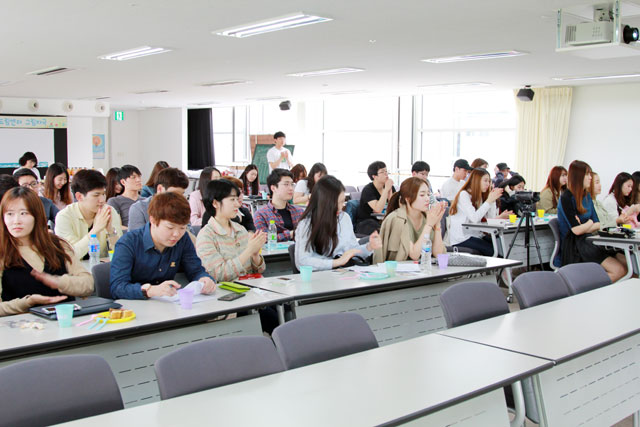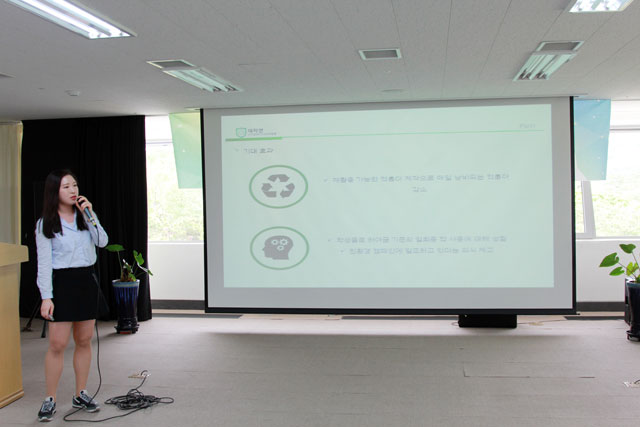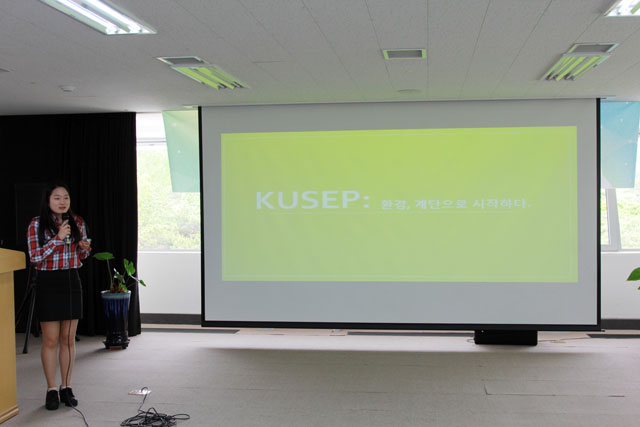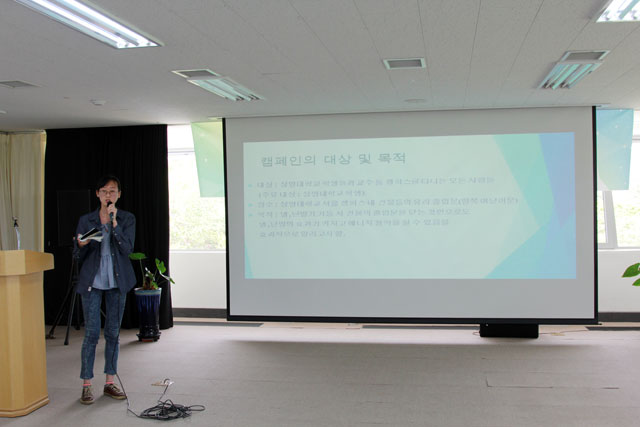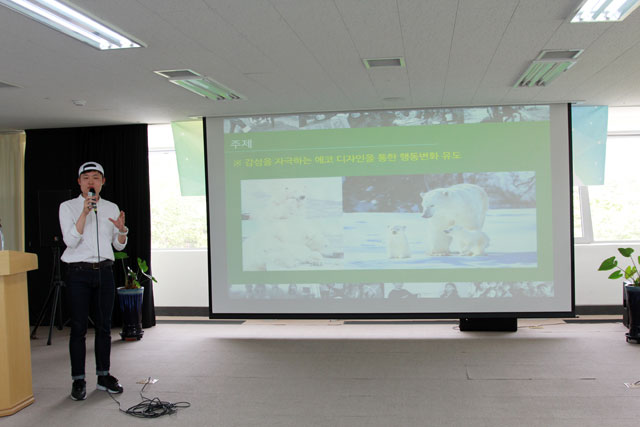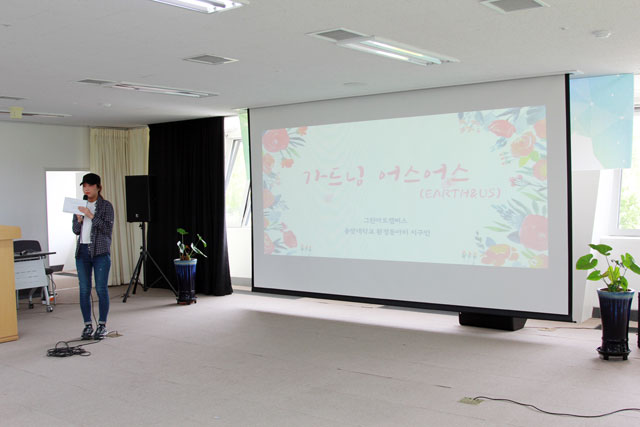 The students explained specifically about the current environmental problems on campus, the target of campaign, process and so on.

They were really interesting!
We hope to try them at campus as soon as possible 

Finally all presentations were over.
But there was one thing left!
That is to select the no.1 team with vote.
The eco-box would be awarded to the no.1 team.
In the box were handmade natural cosmetics, a mug, timer-consents and so on.
We put as much as the love of Daejayon! 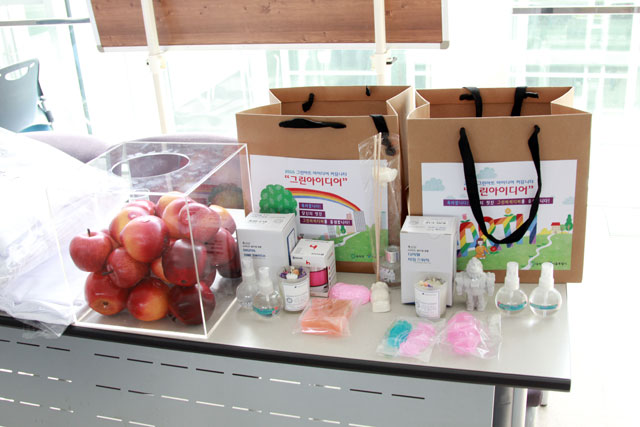 Who was the best~
Let's vote to the no.1 idea!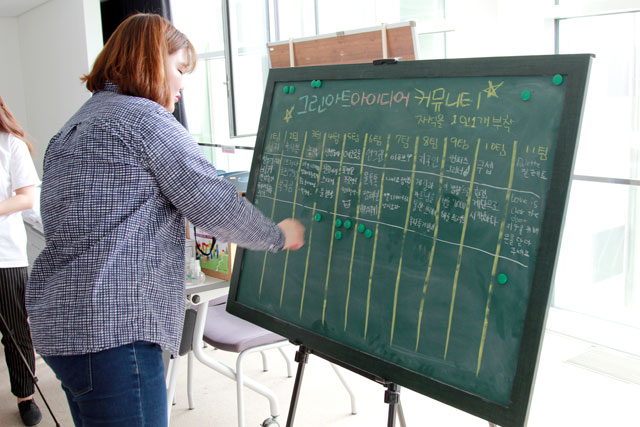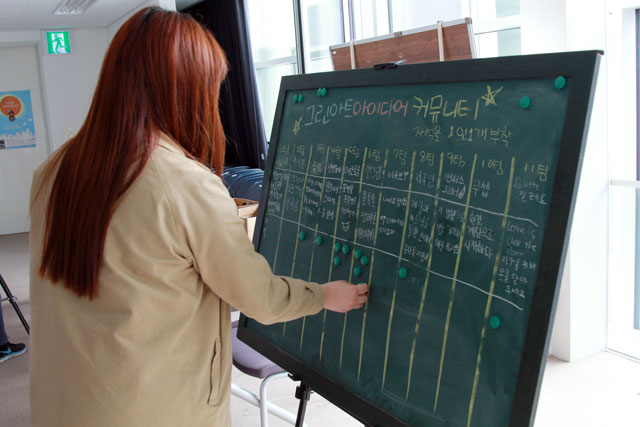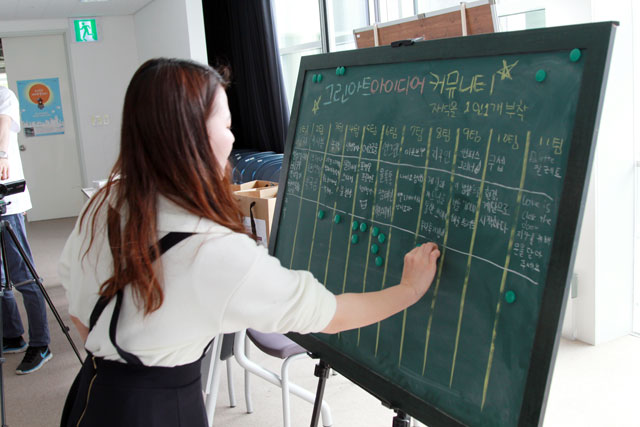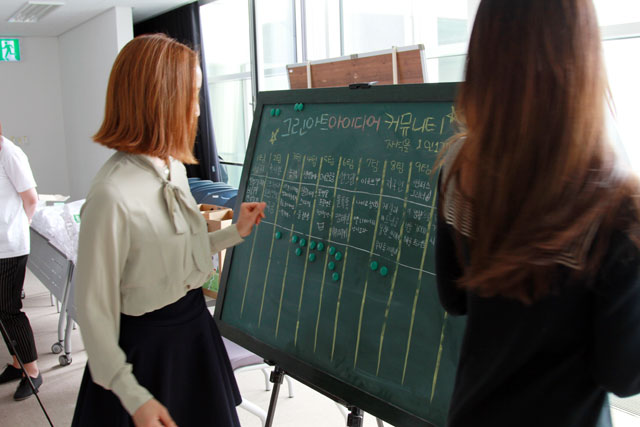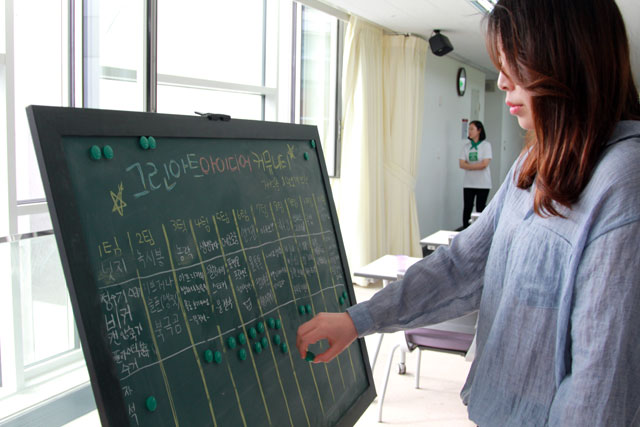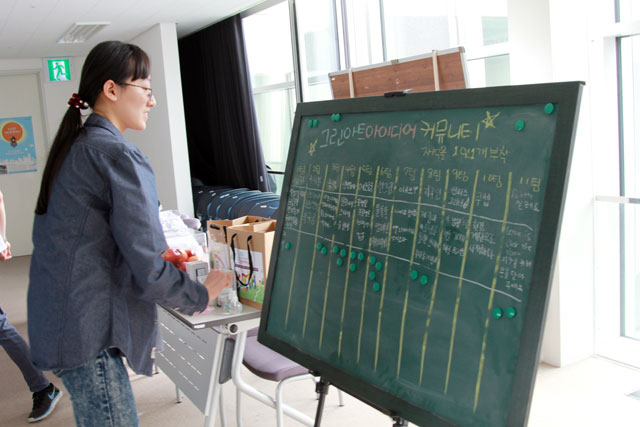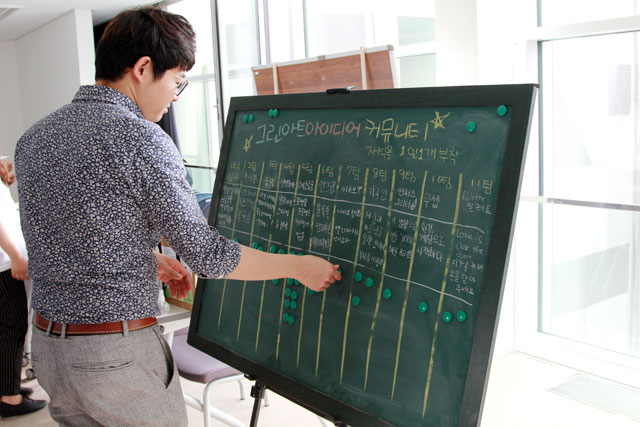 The board was full with precious votes.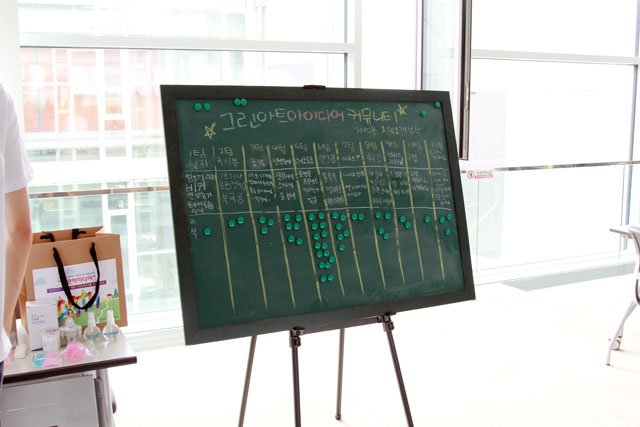 The result was…?!!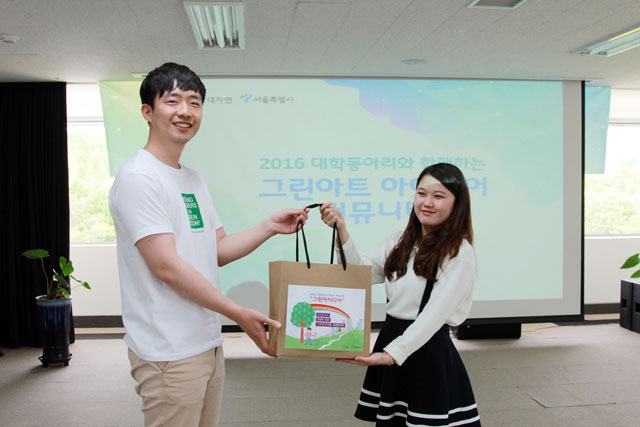 The team Ecoroum won the first!
The energy conservation campaign with Pokemon characters was so impressive

So we picked one more team with a very fair way.
We decided to give a present to one team by lot.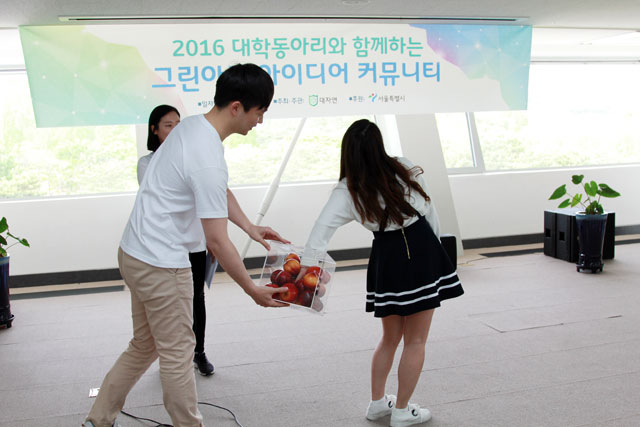 In lottery box were apple-shaped lots.
Please pick one with closed eyes.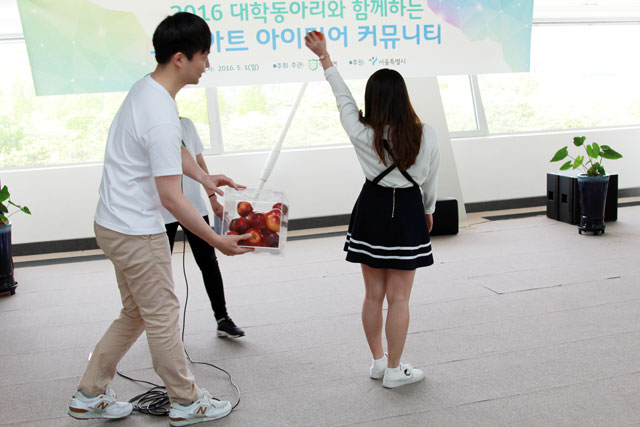 The team picked by the president of Ecoroum was….
KUSEP!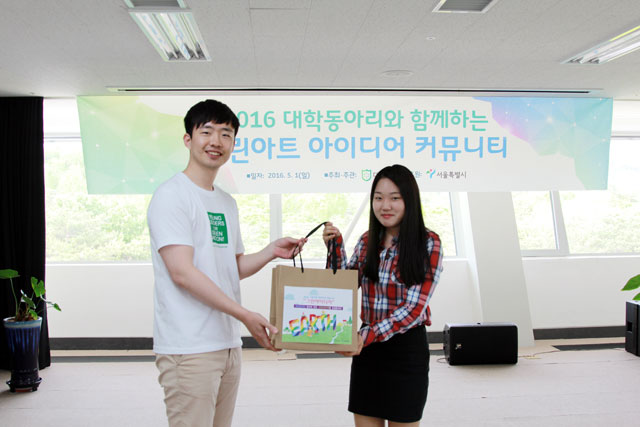 Congratulation! 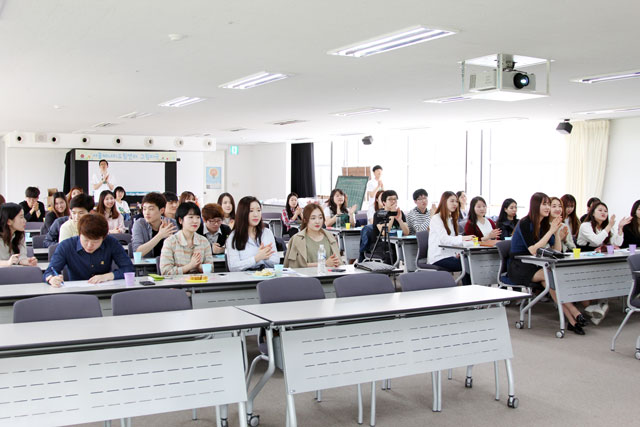 It's so kind that everyone celebrates together!

The last step was taking a group picture.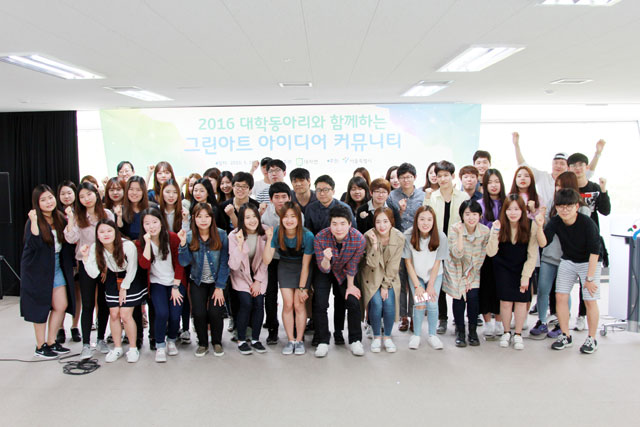 It asks for more endeavor than others to do both study and environmental activities,
but Green Campus would make us forget the hardness. 
We are so proud of you, KGCAUS!