11. SUSTAINABLE CITIES AND COMMUNITIES
13. CLIMATE ACTION
14. LIFE BELOW WATER
15. LIFE ON LAND
17. PARTNERSHIPS FOR THE GOALS
In autumn, many festivals are starting on campus.
We conducted the Net Zero Campus Festival Campaign in Shingu College
with environmental club Nature Plus!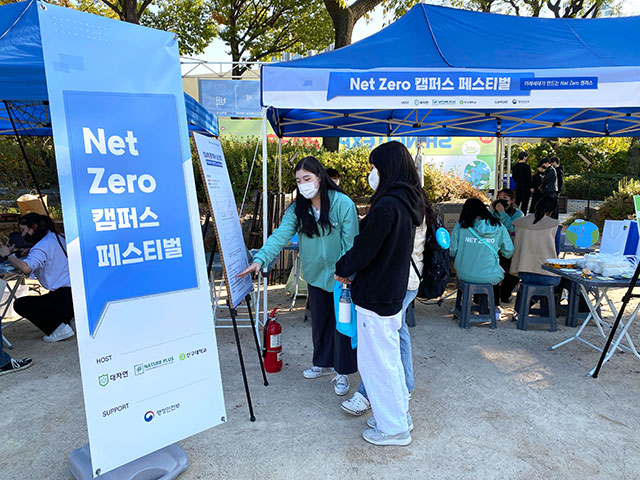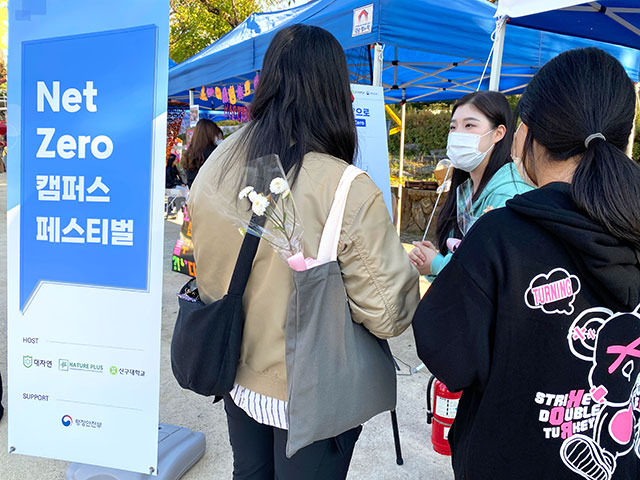 To inform the meaning of carbon neutrality and reduce greenhouse gases,
we conducted a panel explanation to raise the awareness of college students.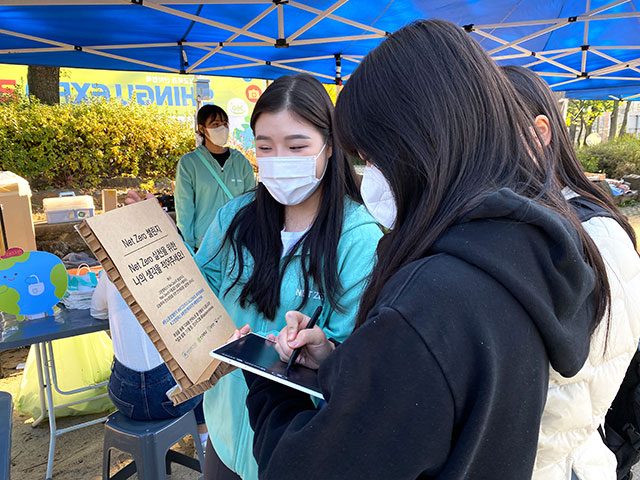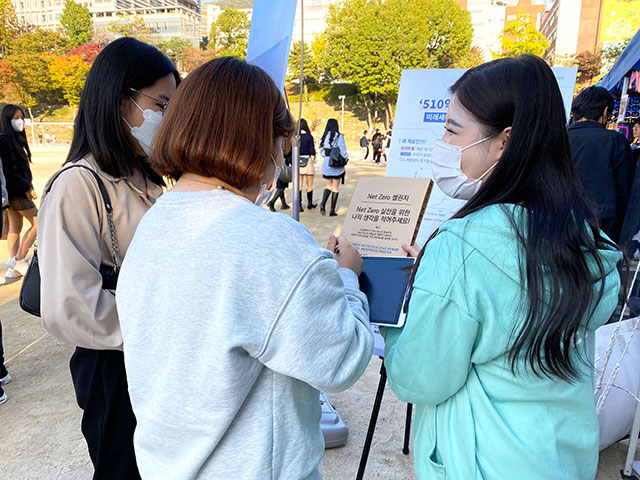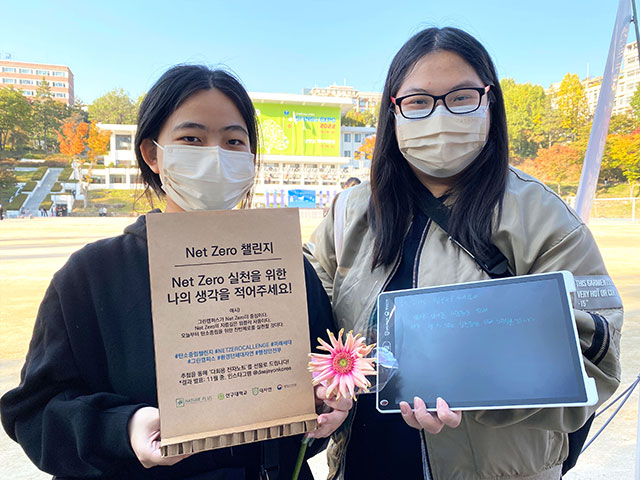 Also, through the Net Zero Challege,
we could share various ideas of college students about Net Zero.
By expressing their thoughts on the multi-use electronic notebooks,
we could save paper and reduce carbon.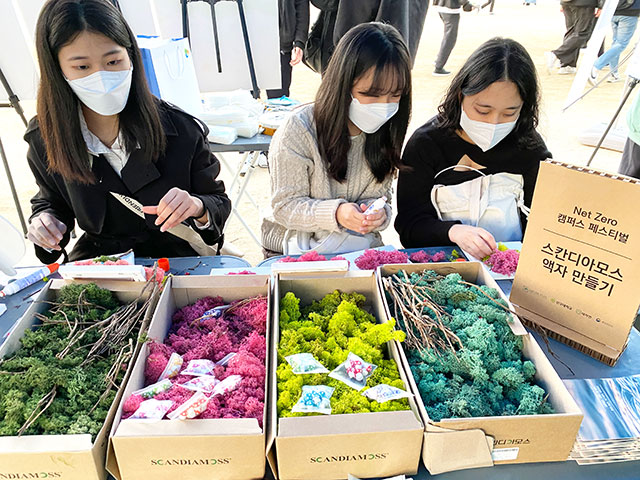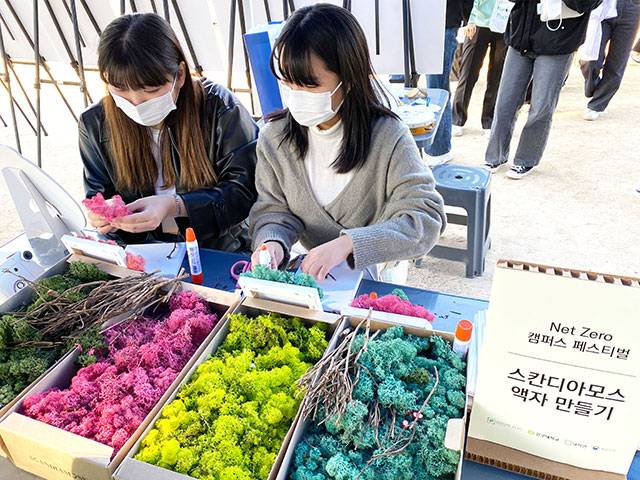 Aren't the colorful scandia moss beautiful?
Scandia moss frame experiential booth was also held.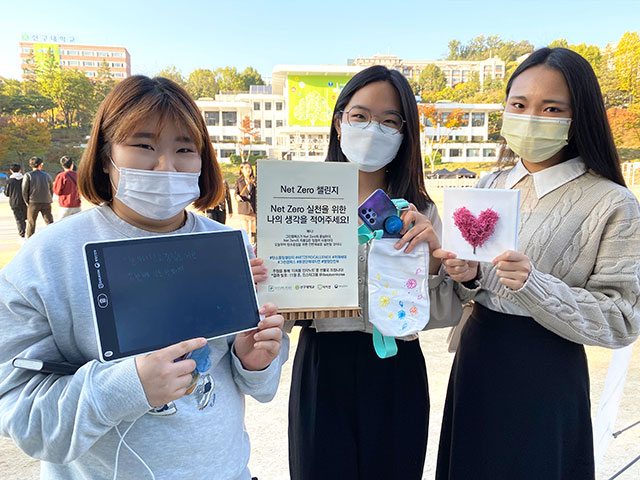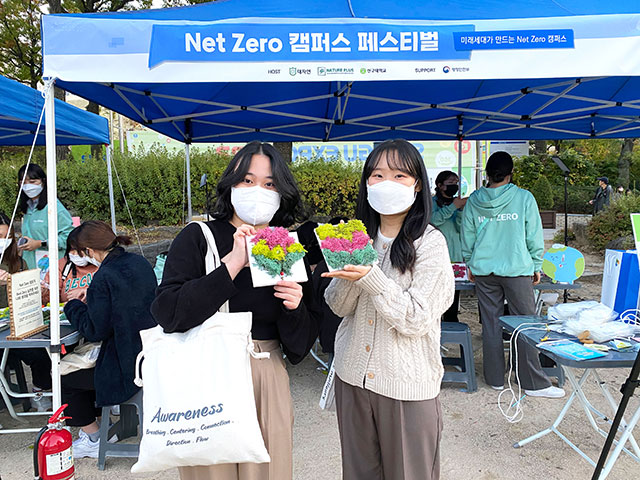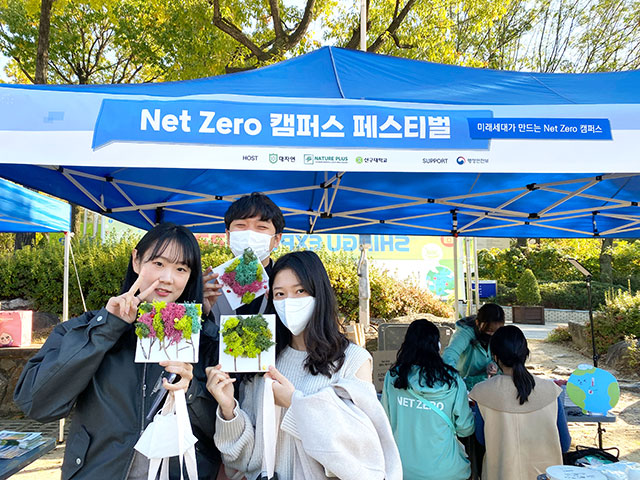 Many students participated in the experiential activity.
Decorating the frame, students could design it themselves
and also receive fine dust reducing effect.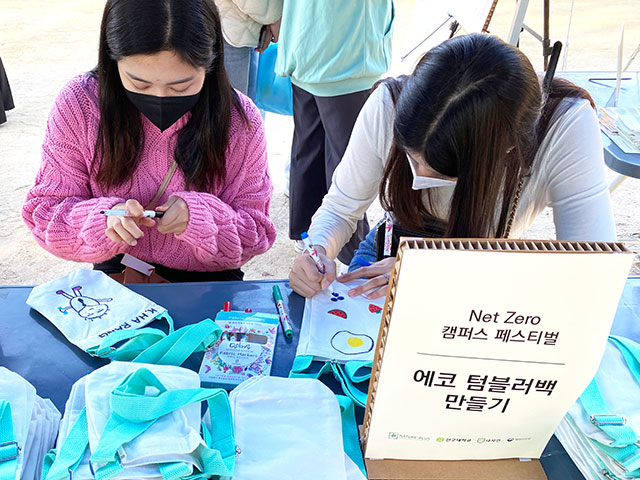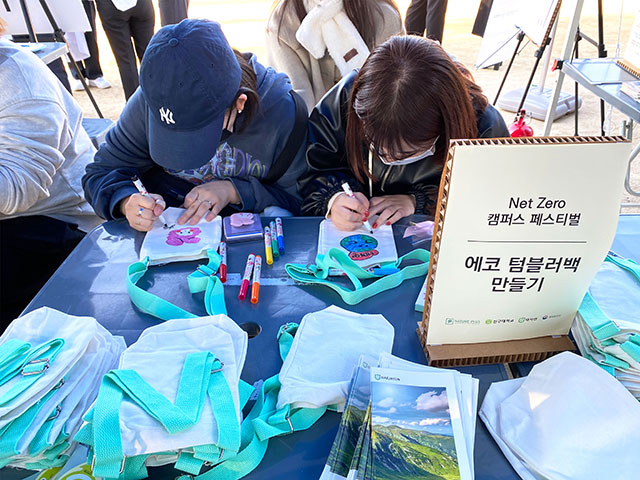 As many people and many clubs participate in the campus festival,
the use of disposable products is increasing.
DAEJAYON and Nature Plus operated an eco-tumbler bag making booth
to reduce the use of disposable cups and to bring tumblers for eco-friendly practice.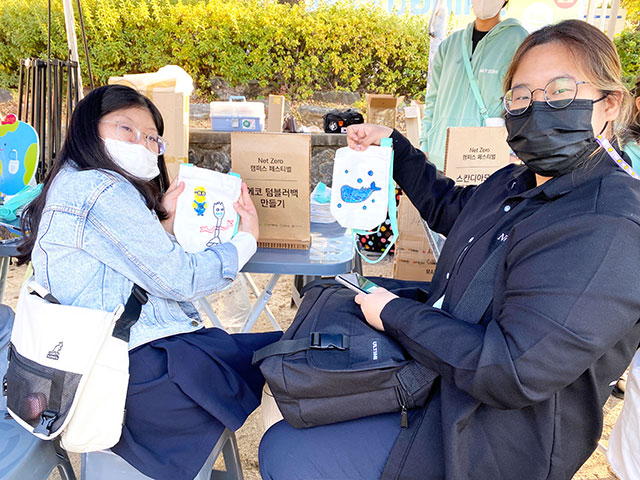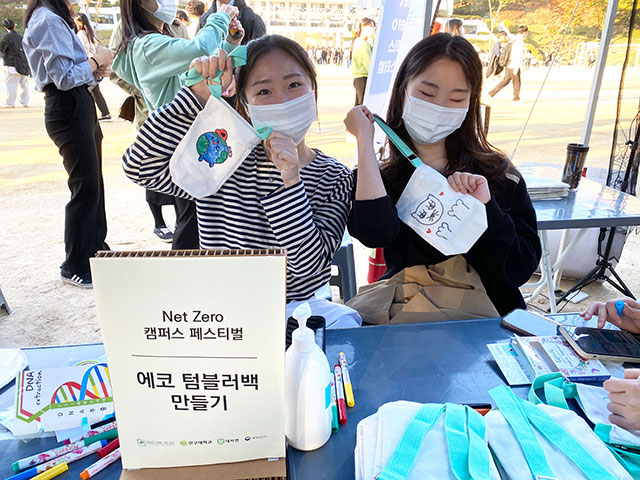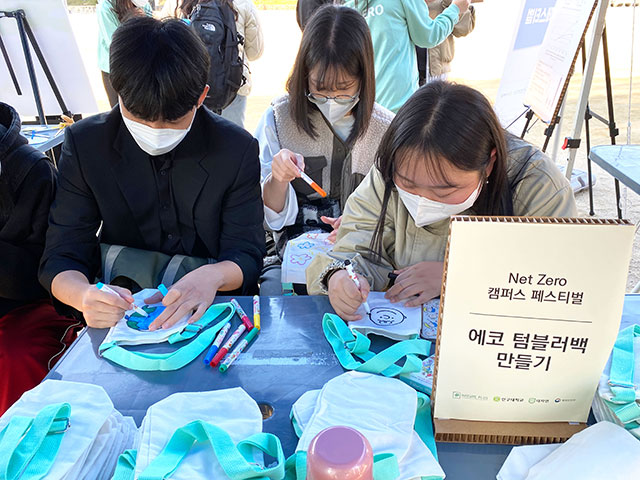 At first, it may be uncomfortable carrying tumblers because it is not habituated.
But it will be easier to use tumbler with your own tumbler bag
which is convenient to carry and feel proud by practicing environmental protection.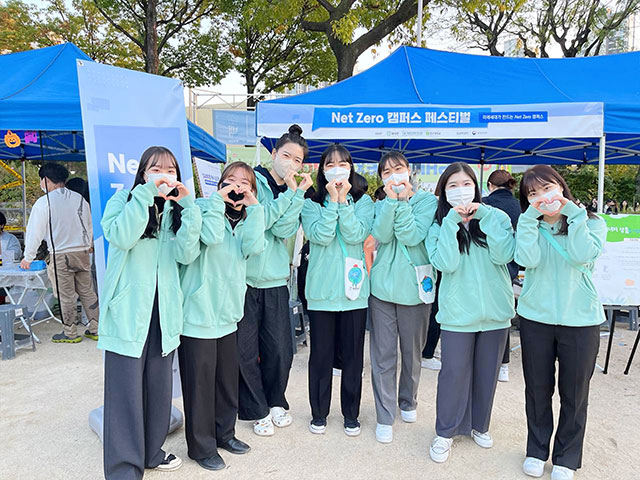 Look forward to the Green Campus Carbon Neutral Campaign of DAEJAYON and Nature Plus!