11. SUSTAINABLE CITIES AND COMMUNITIES

13. CLIMATE ACTION

14. LIFE BELOW WATER

15. LIFE ON LAND

17. PARTNERSHIPS FOR THE GOALS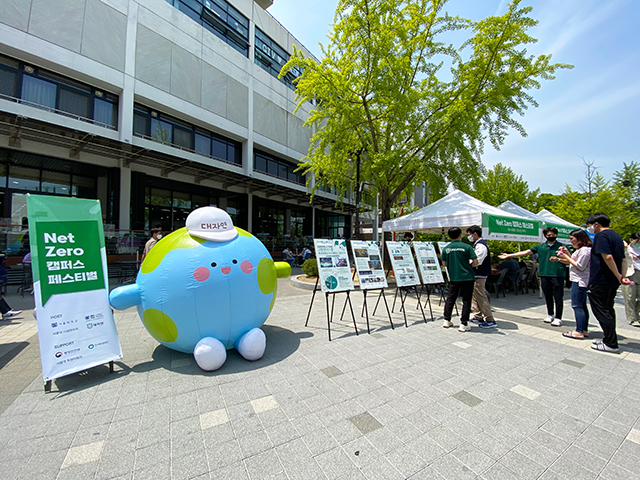 After the long COVID-19, the government loosened the social distancing
and an offline campaign was held on campus!
The Net-Zero Campus Festival booth of DAEJAYON
and CR, SNU Environmental Club Association,
was operated in front of the student council.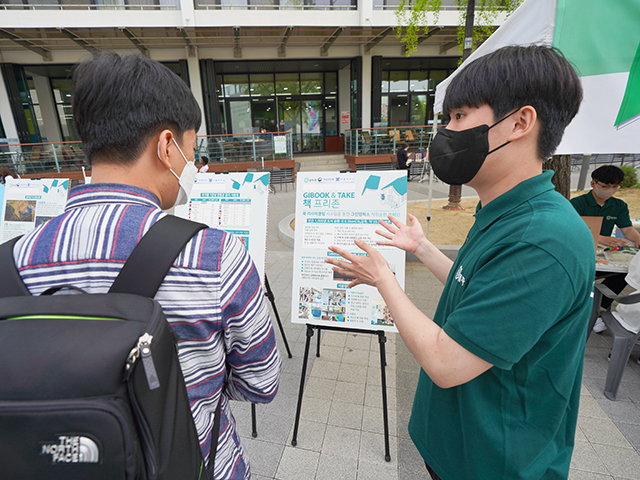 We promoted the GIBOOK & TAKE BOOK FREE ZONE that was installed
at the College of Agriculture and Life Sciences and Central Library
in Seoul National University last year.
Also, we explained on the seriousness of paper usage on campus
and raised awareness for saving paper.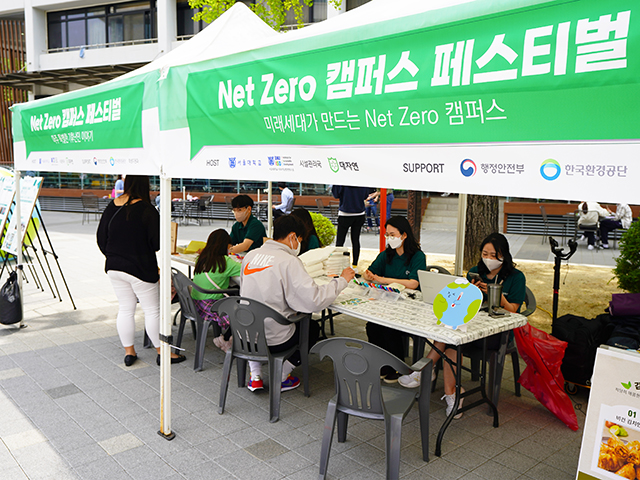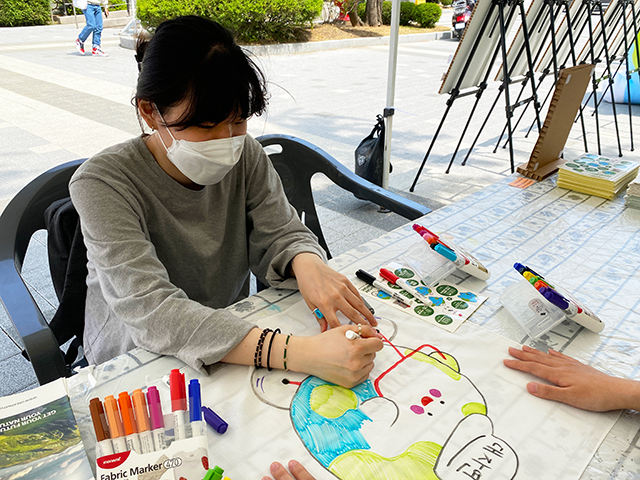 One easy way to save paper in daily life is using eco-handkerchief!
It would be great to use handkerchief instead of paper towel after washing hands.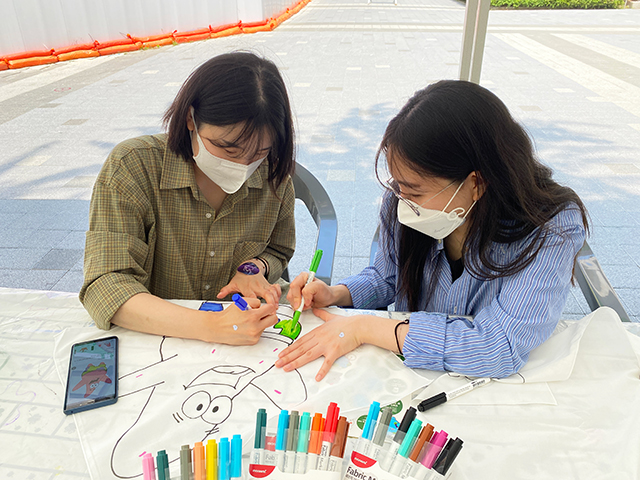 Design your own eco-handkerchief with fabric markers!
The students were really good at drawing :)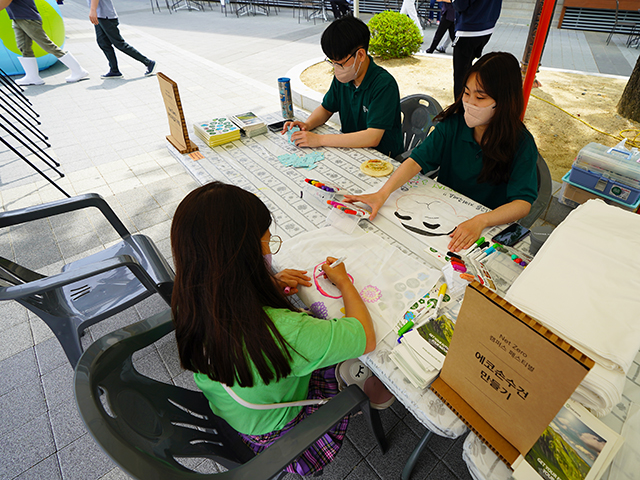 Not only university students but also teenagers and citizens
who visited the campus came to the booth!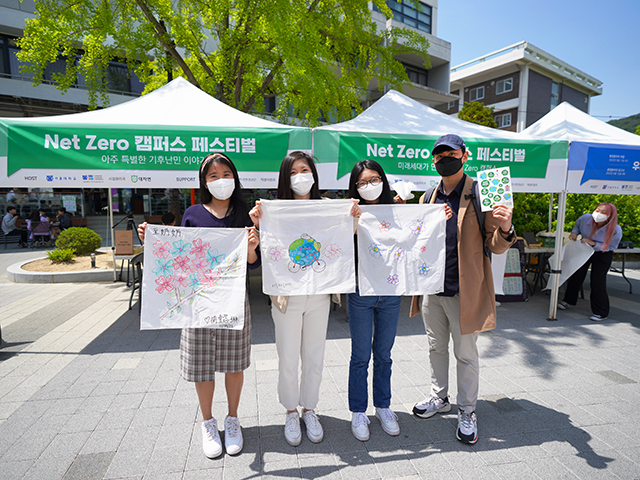 International students from various countries
also made eco-handkerchiefs with their friends!
She drew the Jayonie, DAEJAYON's main character, riding the bike very well :)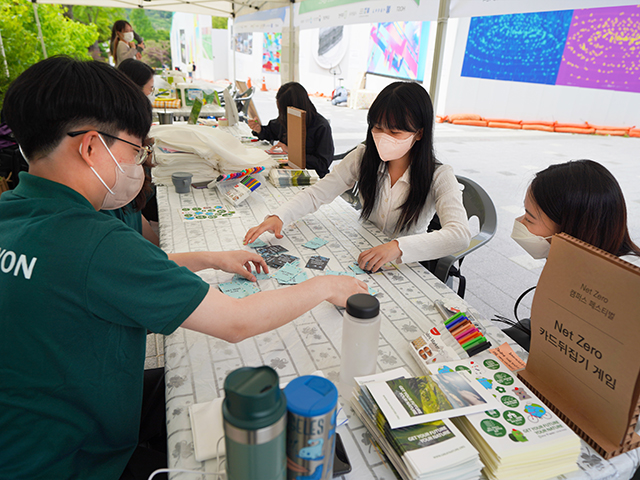 There was a fun booth next to the eco-handkerchief booth!
It is the Net-Zero card flipping game.
In the limited time, 30 seconds, DAEJAYON activist and the participating student
will flip the carbon neutrality card and carbon emission card.
Who will flip the most cards?
Win carbon neutrality!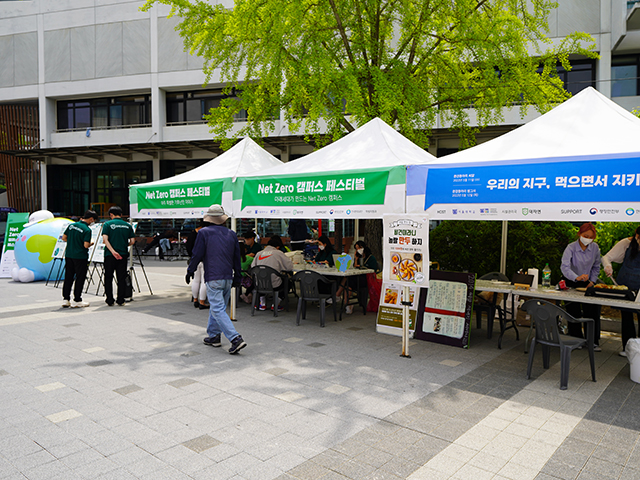 Next to the DAEJAYON booth,
environmental club CR operated a vegan food experience booth.
They gave the vegan mandu on rice puffs.
The idea of using rice puffs as a bowl to not use disposable dishes was very creative.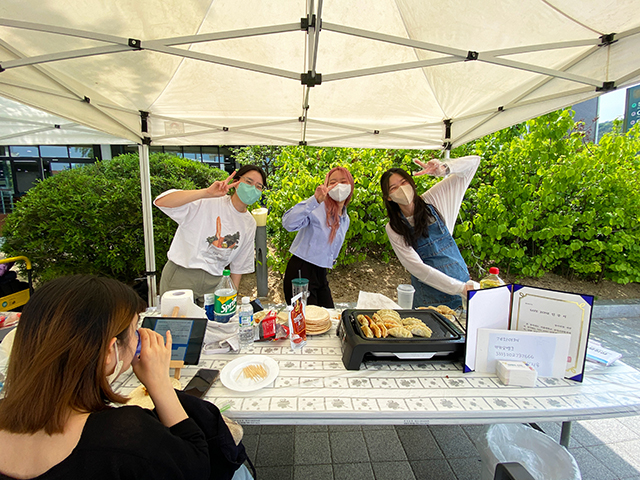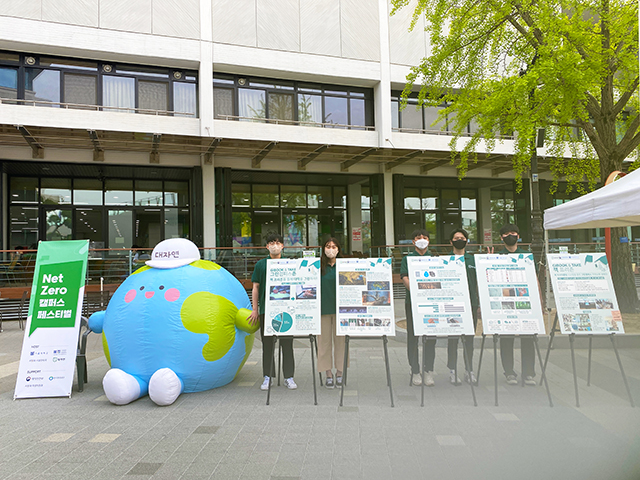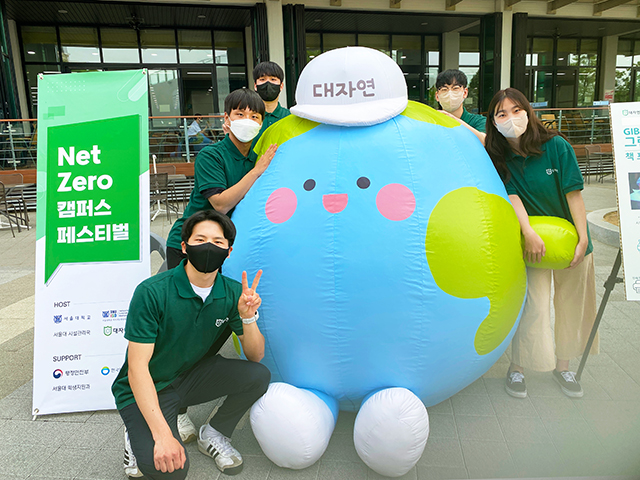 It's been a while since we had an offline campaign,
so we lost track of time and had a lot of fun!
Look forward to the next Net-Zero Campus Festival!