Green Seminar IN CAMPUS PPT Presentation
After the starting ceremony of Green Seminar IN CAMPUS,
each of 7 clubs made an environmental education PPT for university students.
And to share it one another,
the Green Seminar IN CAMPUS PPT Presentation was held at Energy Dream Center!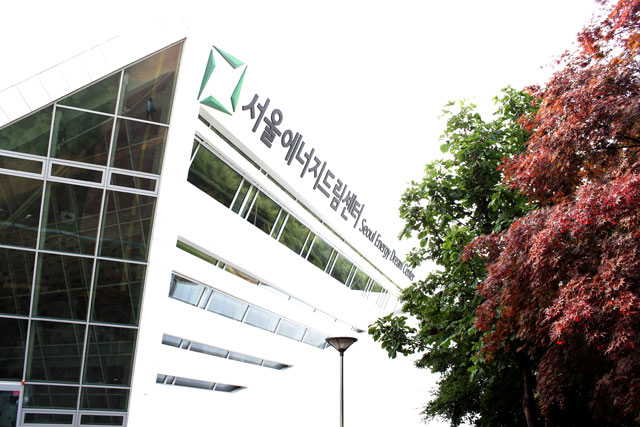 All participants received a Jayonee fan and a cute post-it. XD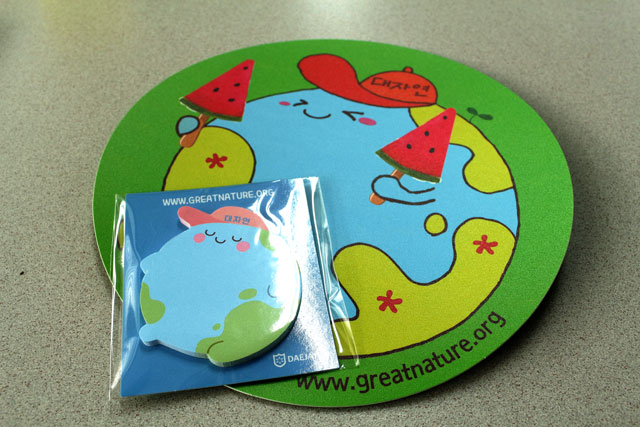 Let's look into PPT Presentation! :)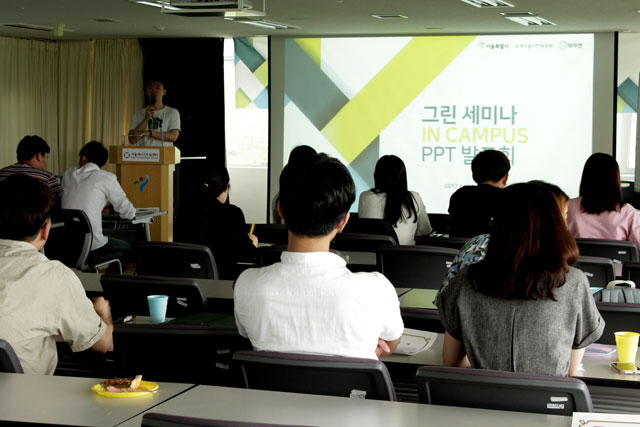 Each club came out and introduced their PPT.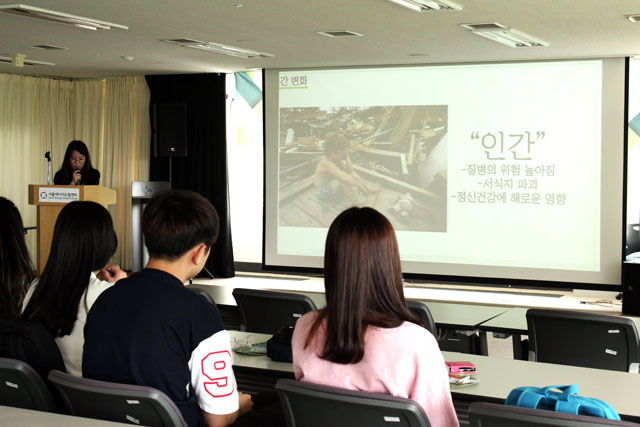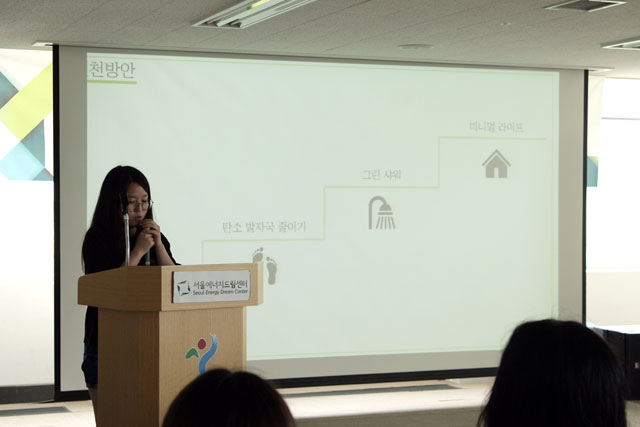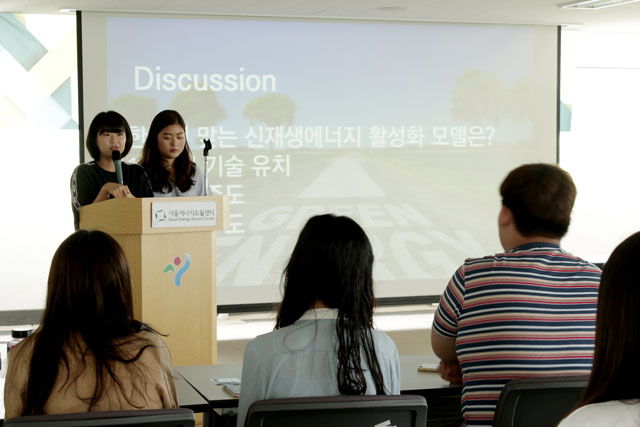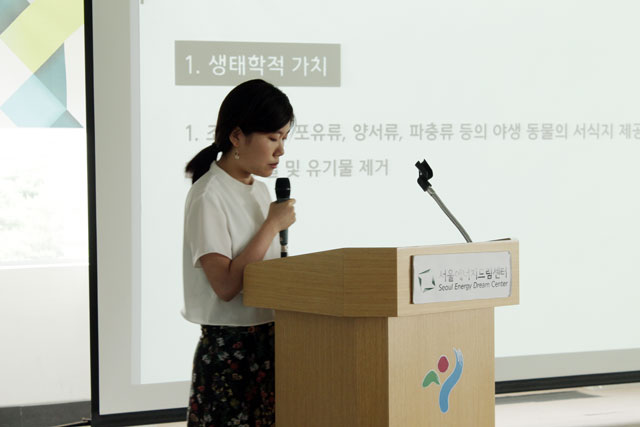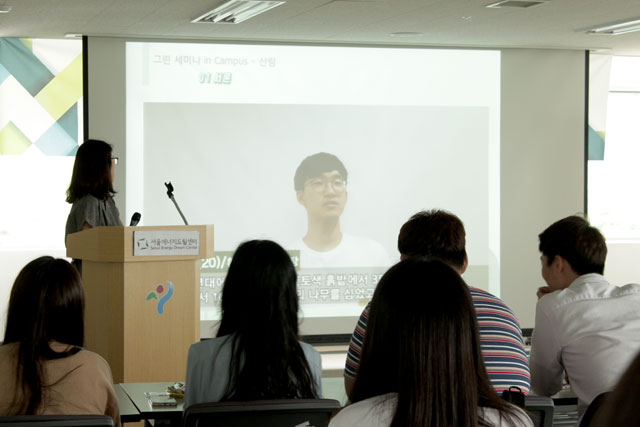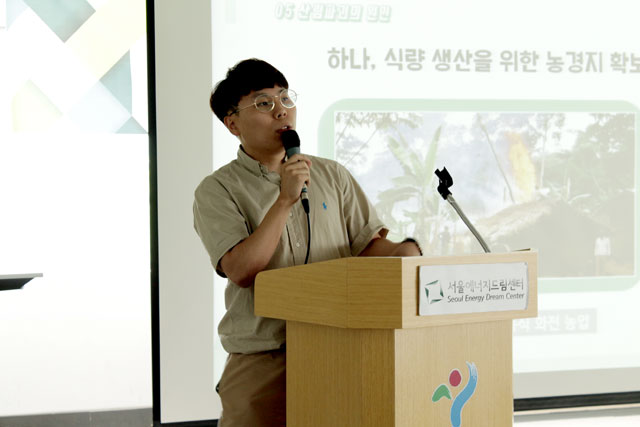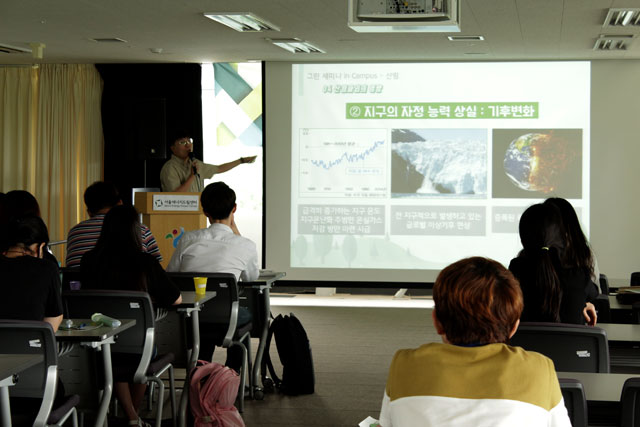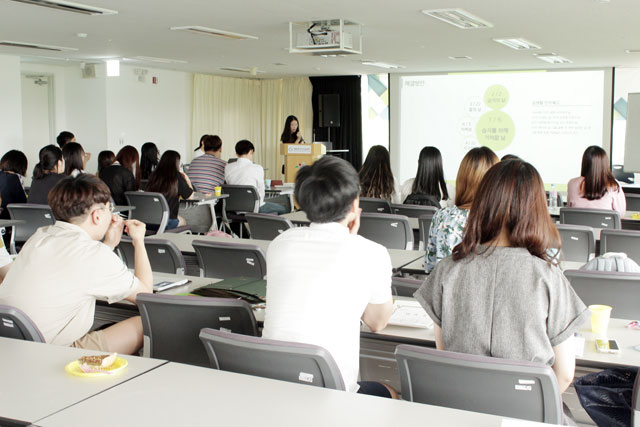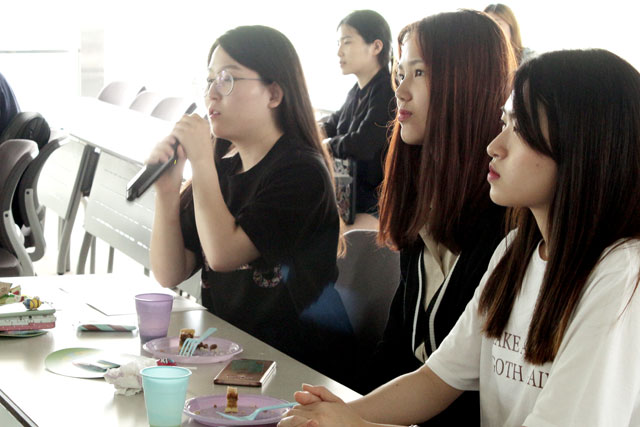 Each PPT is about a different theme.
After some questions and answers, the presentation of 7 clubs ended.
All PPTs are excellent. Both their design and contents are able to attract other university students.

Also, there was time for conference!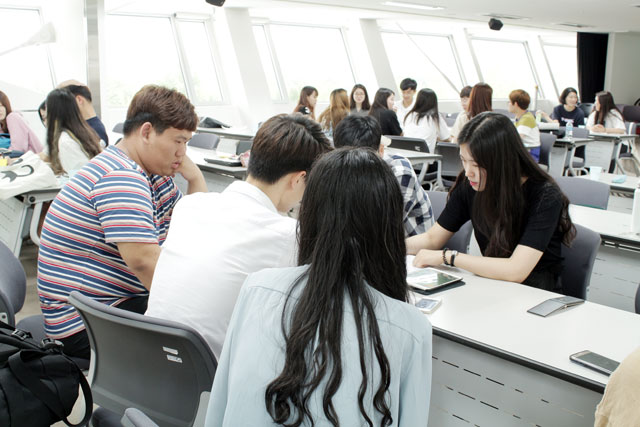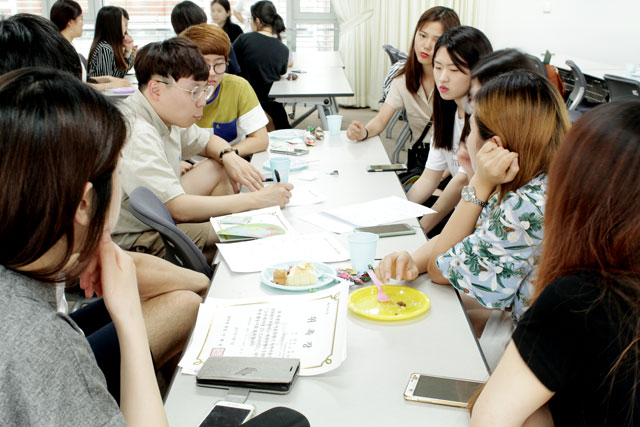 Today's schedule ended with an enthusiastic environmental conference to make our univeristies Green Campus.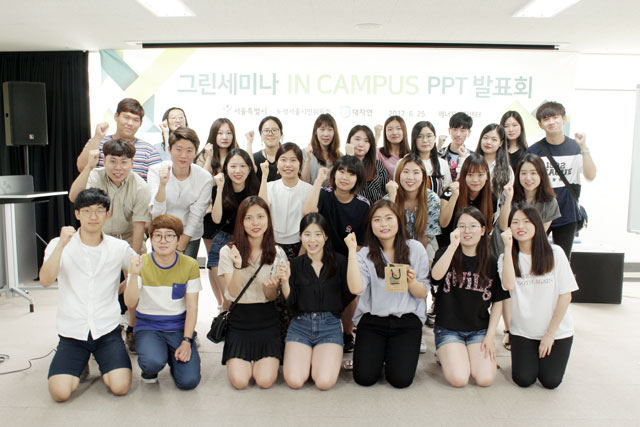 The 7 'Green Seminar IN CAMPUS' PPTs will be soon available at Daejayon's homapage. :)